It wasn't until I became a "foodie" and started following a few food bloggers that I was even aware that April is National Grilled Cheese Month. Really? A whole month celebration for a grilled cheese sandwich? If you are a grilled cheese connoisseur, which my Chief Culinary Consultant is, then you are no doubt thrilled about this celebration.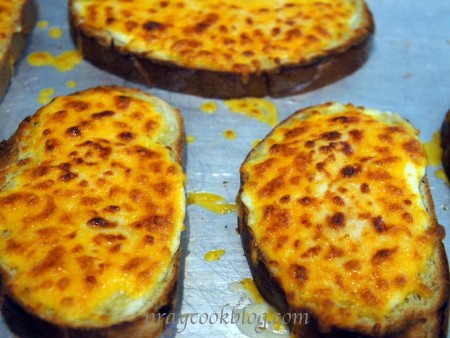 AND as if a month-long celebration isn't enough, the grilled cheese sandwich has a separate day of honor, which happens to be TODAY. Let me be the first to wish you a Happy Grilled Cheese Day. What's for lunch? 🙂
Grilled cheese sandwiches have come a long way since the day my mom buttered a couple of pieces of bread, placed one thin slice of American cheese-product between the bread and grilled it. No fuss, no muss. No mayo, no pickles, no Panini press, just a deliciously cheesy wonderful warm and gooey sandwich — and always with a bowl of tomato soup!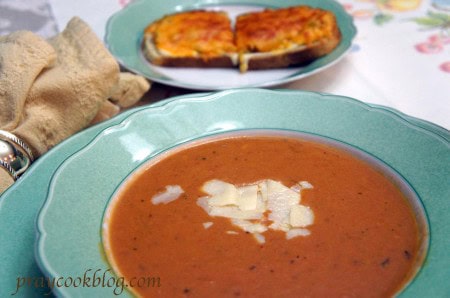 It wasn't too long ago I posted a recipe for incredible crock pot tomato soup. I included a few pictures of the toasted cheese we ate with it. Here are a few more details.
I started out by making a loaf of Italian Herb bread. This bread goes together fast and easy and the herbs can be adjusted to your taste. For the toasted cheese sandwich I was going to make I wanted a light herb flavor.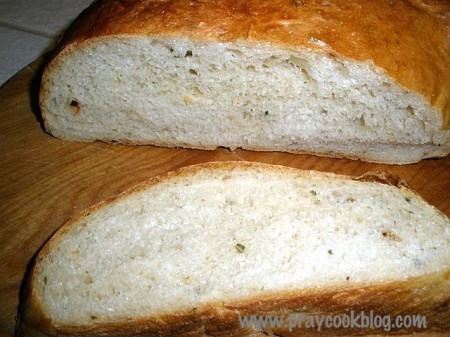 The Chief really, really likes dill pickles on his cheese sandwich. I use to think that was weird. Now I like it too!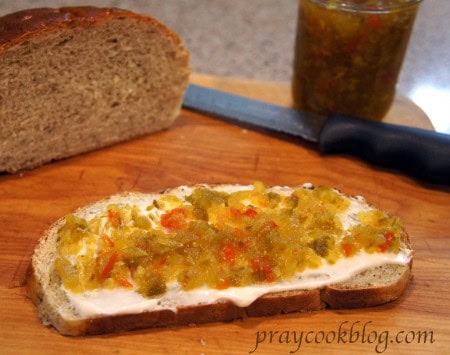 My pantry was bare of dill pickle chips and so in a pinch we used dill relish. Wow! That really cranked it up a notch.
Sharp cheddar cheese, freshly grated (it's the best.)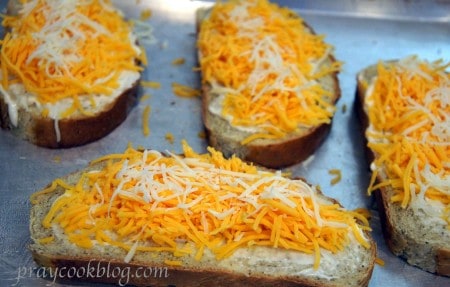 Lately we have tried to eat a little less bread. But give up toasted cheese sandwiches? No way! I popped this bread under the broiler for just a few minutes to lightly brown the bottom side. Then after layering with mayo, pickle relish and cheese they went back under for the final toasting.
Happy Grilled Cheese Day!
~Blessings, Catherine