11 Teach me your way, LORD,
that I may rely on your faithfulness;
give me an undivided heart,
that I may fear your name.
Happy Friday!  Has fall arrived in your part of the world?  It has in mine.  Leaves are raining down and the beautiful golds, reds, and yellows are quickly fading into a memory.  I love fall and this has been one of the best I can remember.  I am thankful for the change of season.  In the summer we BBQ more, eat more cold dishes, salads, and ice cream.  But now that fall is here I like settling into comfort foods that bring warmth and smiles all around.  Earlier this week my husband remarked that a baked macaroni and cheese sure sounded good.  He had been eating his own cooking for the past 10 days while mother and I did some traveling and so I am quite eager to oblige him!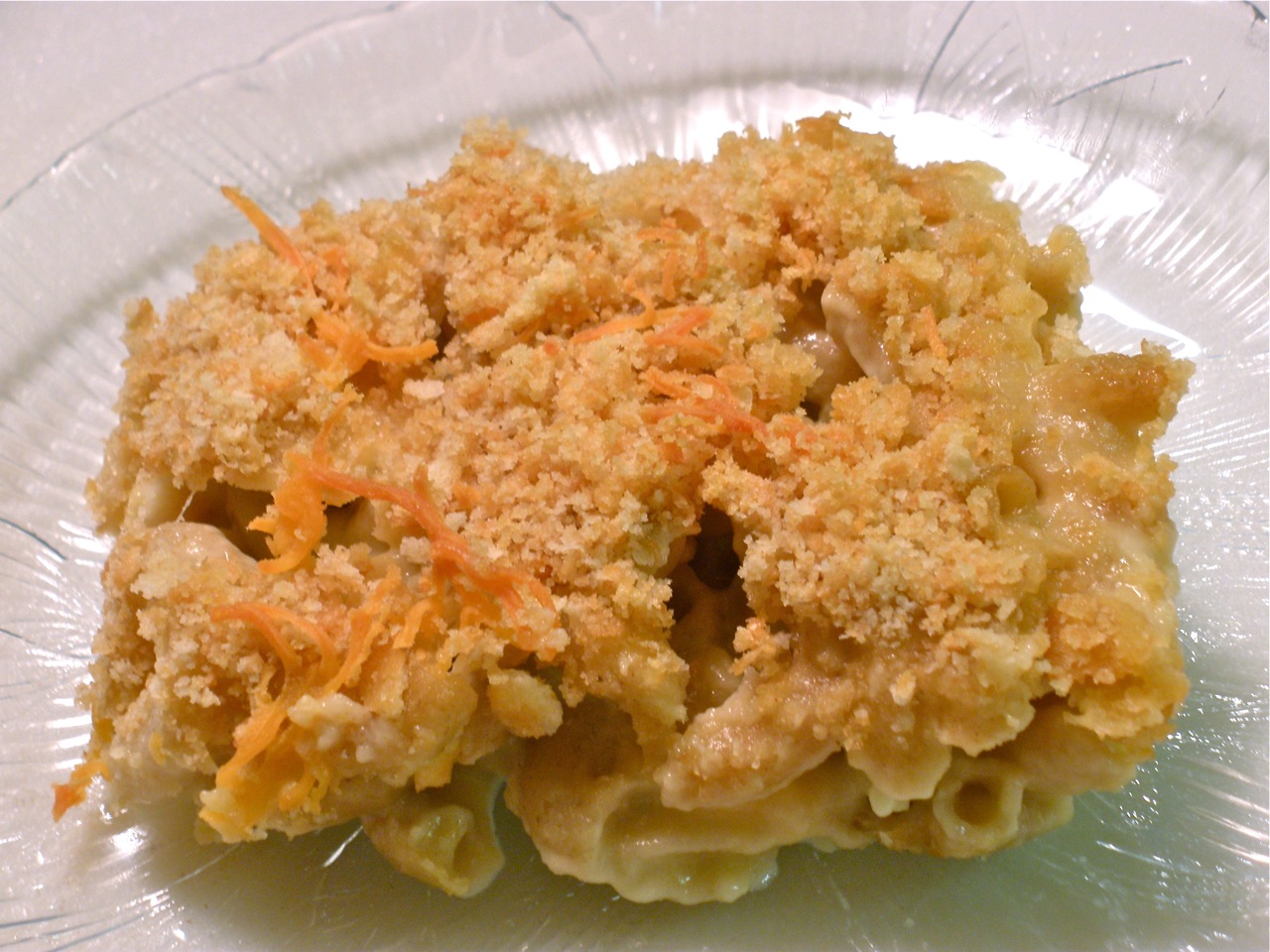 I have several macaroni and cheese dishes that we like but today I settled on a Three Cheese Macaroni that blends the best of sharp cheddar, Pepper Jack, and Gruyere cheese.  Gruyere is a fabulous cheese for baking.  It sweet but has a slightly salty flavor it is a good melting cheese.  I always try and use whole wheat pasta so you will see the macaroni is a little darker than white macaroni.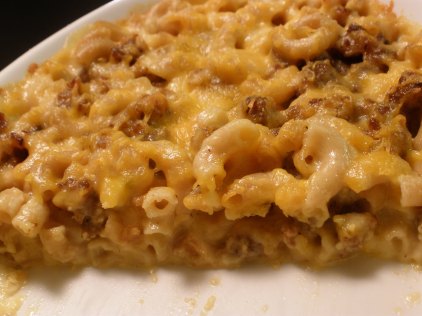 Macaroni and cheese is one of those main dishes that you can easily dress up with the addition of meat (sausage, hot dogs, ham) or throw in some chopped broccoli for flavor and color.  Because my husband is quite the purest when it comes to the seriousness of Mac and Cheese, I made the bulk of it pure.  But I couldn't resist spooning a bit into a small dish, adding some leftover cooked Jimmy Dean sausage and topping with a bit more cheese.  Mom gave it a thumbs up and I enjoyed the added flavor as well.
This recipe makes a BIG batch – be prepared to feed a crowd or eat it for awhile:)
My three cheeses: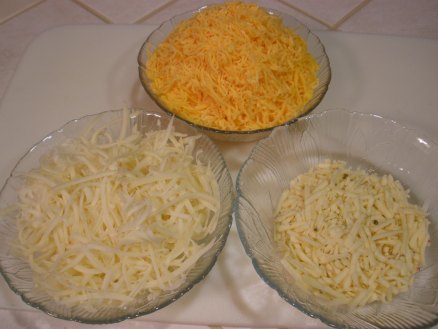 One month ago today: Alice's Chicken Salad
Macaroni & Cheese Casserole
Baked macaroni and cheese starring sharp cheddar, pepper jack, and Gruyere cheeses.
Ingredients
16 oz Elbow pasta
½ cup Unsalted Butter
½ cup All-purpose Flour
1 teaspoon Onion Powder
1 teaspoon Garlic Salt
Salt and Pepper To Taste
5 cup Milk (whole, 2% or 1%)
2½ cup Sharp Cheddar Cheese, shredded
½ cup Pepper Jack Cheese, shredded
1 cup Gruyere Cheese, shredded
For The Topping
15 Ritz Crackers, crushed
1 tablespoon Butter, melted
Instructions
Preheat the oven to 350 degrees F.
Cook the pasta according to the package directions for al dente. Drain and set aside.

In a large saucepan over medium heat, melt the butter. Whisk in the flour, then add the onion powder, garlic, salt and pepper. Gradually whisk in the milk. Cook, stirring constantly, until the sauce thickens and the mixture begins to bubble slightly. Add the cheese and stir until the cheese melts. Add the cooked pasta and stir to coat the pasta.

Pour the mixture into a slightly greased 9x13-inch baking dish. Mix together the crushed Ritz crackers and the melted butter until add the crumbs are moistened, then sprinkle over the top of the pasta mixture. (Pulsing on and off in a food processor will crush your crackers nicely and then it is easy to add the butter too!)

Bake for 30 minutes, until golden and bubbly. Let stand 10 minutes and serve,
Notes
Cooked sausage, cut up hot dogs, diced ham, or chopped broccoli would all make great optional ingredients for this one dish meal!