If finally happened.  After twenty plus years of cooking for my beloved he said those words I have dreaded hearing … "PLEEEESE don't make these again!"  That is exactly what he said after he consumed his (gulp) fourth Scotcharoo!
 
"These are waaaay too addicting" he said as he wiped chocolate from the corners of his mouth with a grin.  It all started last Friday when our neighbors invited us to a bonfire and weiner roast.
Knowing there was going to be a gaggle of kids there I decided to make some Scotcharoos.   Kids and anything Rice Krispie seem to go hand in hand.  Besides, this way I could have a Scotcharoo (or two) and not have to stare at the entire pan, nibbling a little at a time until I was sick! (Yes, I have been known to do that.)
However, since it was going to be a crowd I decided to double the recipe, just to make sure everyone had a chance to eat as many as they wanted!  If you have never had a Scotcharoo you may not understand, but if you have eaten them, you know they are ADDICTING!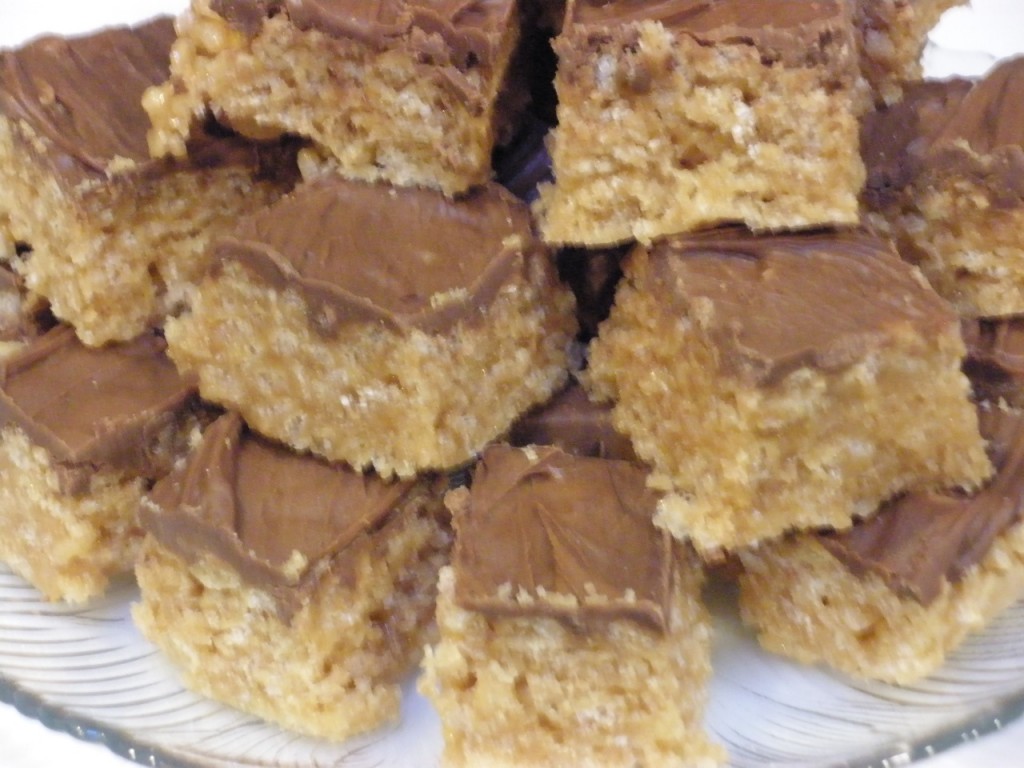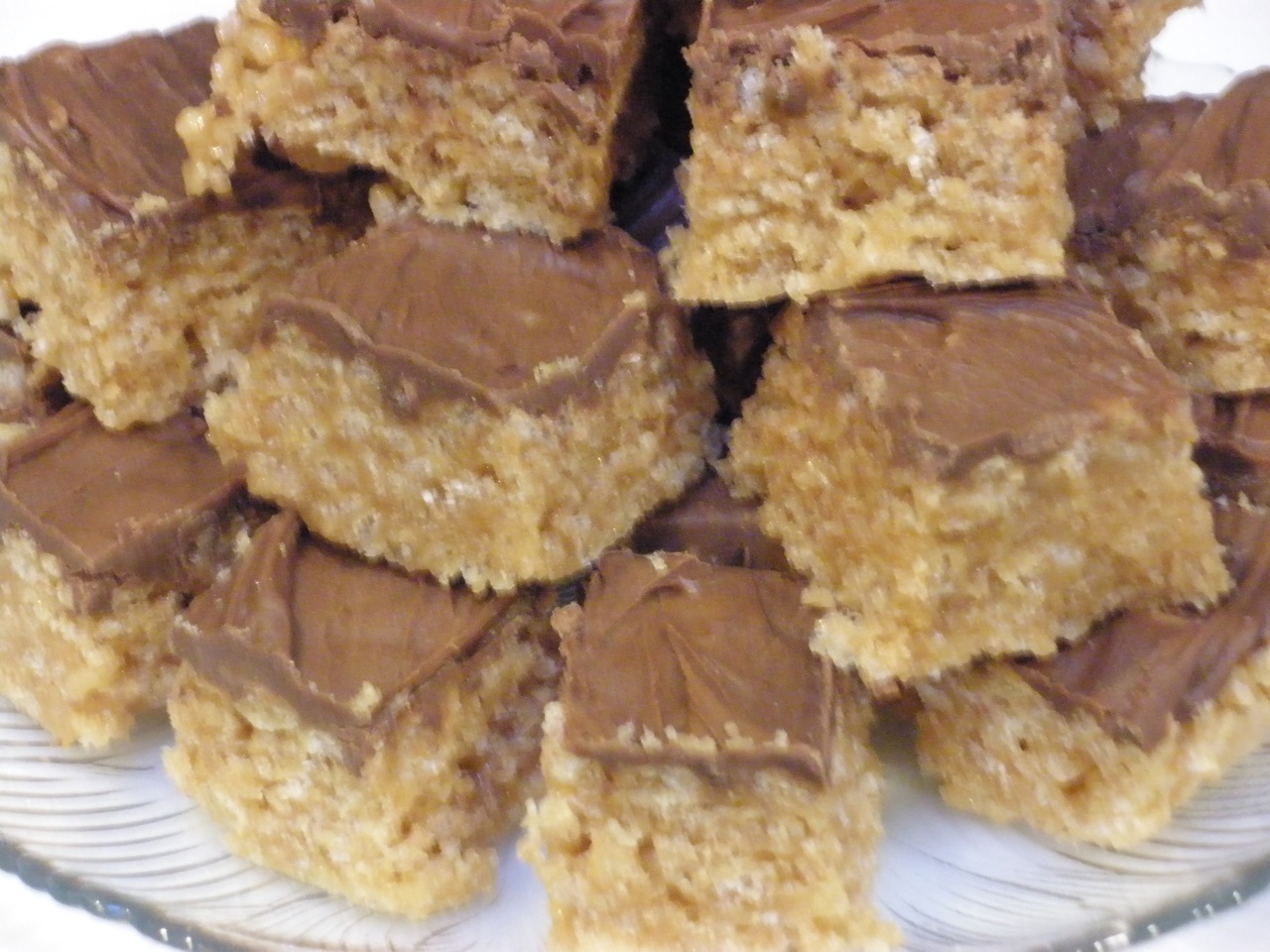 My plan was going well until I poured the Rice Krispie mix onto my large cookie sheet only to find that I still had a bit left in the pan.  Well, I guess I will just have to put those in a pan to keep at home 🙂
I made the treats, we went to the bonfire, we each ate a modest amount of Scotcharoos and we escaped without over-indulging.  That is … until we got home and there on the counter sat the over-flow of my double batch of freshly made Scotcharoos.  Just one.  Just one little bite.  Then another, then just a sliver, ohhh we need to even up that side, just one more little bite ….

PLEEZ Don't Make These Again ... Scotcharoos
Bet you can't eat just one!
Author:
Adapted by Catherine Daugherty
Ingredients
Ingredients
1 cup sugar
1 cup light corn syrup
1 cup crunchy or creamy peanut butter
6 cups Rice Krispies
Topping
1 cup butterscotch chips
1 cup chocolate chips
Instructions
Melt first 3 ingredients on top of the stove or in the microwave, do not overcook.
Add cereal and mix well.
Pour into a buttered 9″ x 13″ pan
Melt chips and mix well. Spread on the top of Krispie mixture.
When cooled, cut into squares. Enjoy!
Happy Eating!
~Catherine

nib·ble  (nbl)
1. To bite at gently and repeatedly.
2. To eat with small, quick bites or in small morsels: nibble a cracker.
3. To wear away or diminish bit by bit: "If you start compromising too early . . . they nibble you to death" (People).