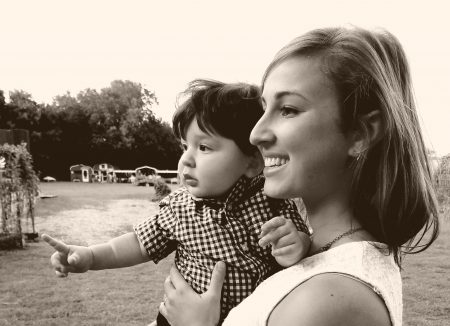 Who doesn't love fall?  If you don't, you can just leaf!  Okay, that pun was not my best.  But let's be honest, fall is arguably the best time of year.  It's finally cool enough to wear those cute sweaters, drink pumpkin lattes, and light cinnamon bun candles in every room!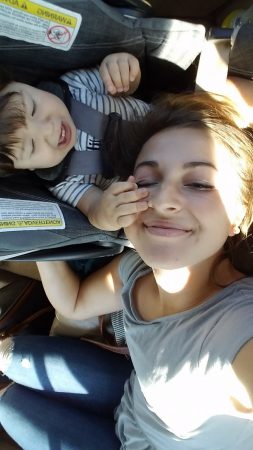 My nephew, Destin, just had his first birthday a few weeks ago, so my mom and I drove all the way to Oklahoma for his party.  Let me tell you, 12 hours is a LONG time to be in a car!  Unfortunately, my nephew probably won't remember that I was there,  so I made sure to get in the video.   Every little bit counts when you're competing for "favorite Aunt" status.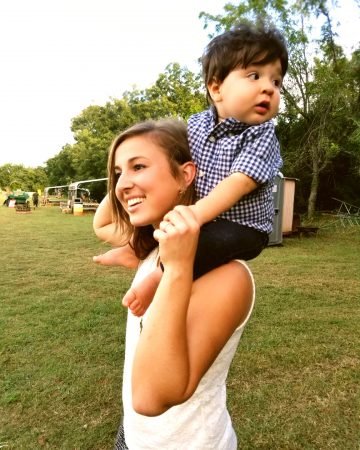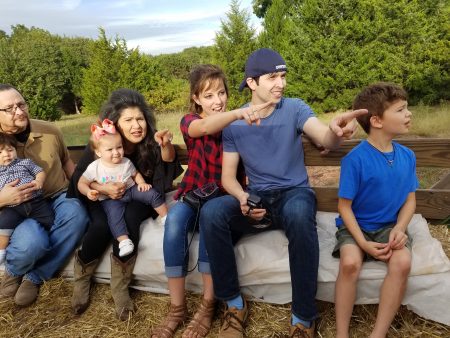 My sister threw a perfectly sweet party at Parkhurst Pumpkin Patch.  We roasted smores, climbed hay bales, pet goats, and even got lost in a corn maze!  The adults had a great time, but honestly I think Destin's favorite thing was his new bouncy balls.  He's such an adorable little chunk!  Look at that face.  Yes, his cheeks are just as squishy as you are imagining them to be.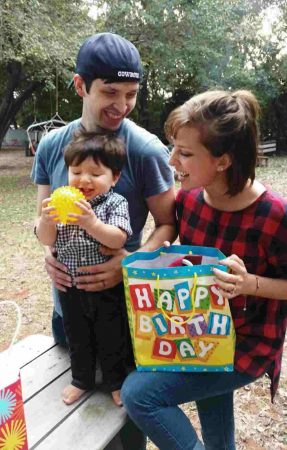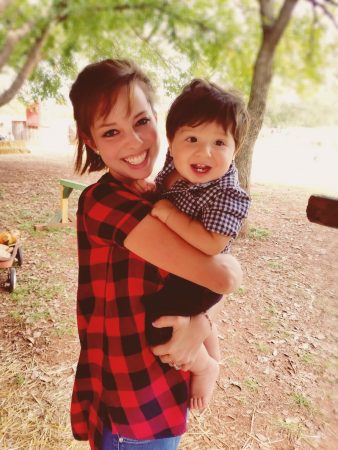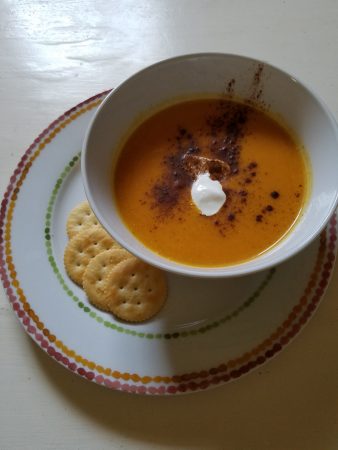 We had a great week visiting with my sister, Anna.  I have to brag on her a little because she made some magazine-worthy meals while we were there.  I really enjoyed the delicious spaghetti squash pumpkin soup!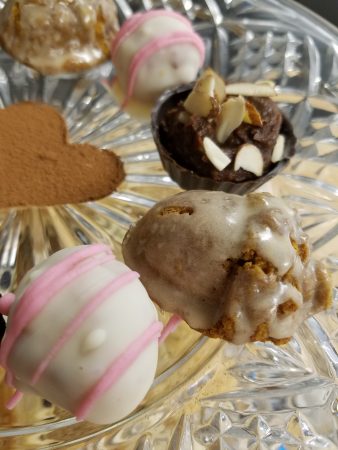 Ever since that visit I've caught the disease. The fall fever.  The sweater spirit.  The pumpkin pox.  When it comes fall and winter, all I want to do is bake.  The only problem is that if I make it at my house, I'll eat everything!  So, at the coffee shop where I work, I made some acorn shaped pumpkin spice muffins with a maple glaze.  That would appease me.  I almost took some home to my family, but at the end of the day, I forgot.  The next morning I went to the gym like I normally do, and when I came home, the house smelled AMAZING!  To my surprise, when I walked in the kitchen, my dearest mother had made pumpkin muffins!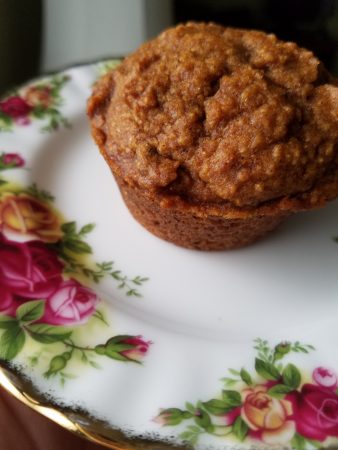 She has made these muffins so many times for my brother and me.  They are my absolute favorite!  They are the perfect texture.  So moist, and delicious.  Sometimes she makes them with banana or applesauce instead of pumpkin.  I don't know which kind I like best... no wait, I do know. It's the ones with the chocolate chips! Those are my favorite.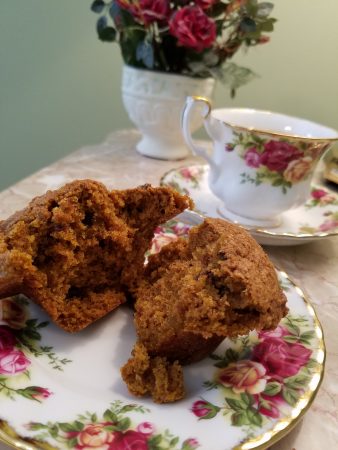 These muffins just make me feel warm inside.  Like snuggling up on the couch with a plaid blanket.  There's just something magical about them.  So, here's her recipe for pumpkin spice muffins.  I know first hand that these will make your family look forward to fall every year.  Enjoy!   Also,  you can follow my lovely mother on her blog at 
praiseyouinmystorm.wordpress.com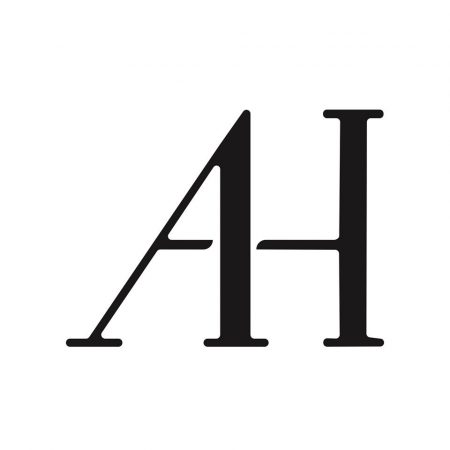 Abby Hughes
Pumpkin Muffins
This versatile muffin is always a hit!
Serves:
24 medium muffins
Ingredients
1 cup soft butter
2 cups sugar
2 eggs
1 teaspoon vanilla
2 cups pumpkin, bananas, or applesauce
4 cups whole wheat flour (or all purpose)
2 teaspoons baking soda
1 teaspoon salt
1 Tablespoon cinnamon
½ teaspoon allspice
1 teaspoon cloves
¼ teaspoon nutmeg
¼ teaspoon ginger
1 cup chopped pecans (optional)
Instructions
Preheat oven to 350 degrees.
Mix butter, sugar, eggs, vanilla, and pumpkin.
In a separate bowl, whisk dry ingredients.
Stir flour mixture into liquid mixture just until combined.
Scoop into greased muffin tins.
Bake 15 minutes for mini muffins and 20 minutes for medium muffins.
Notes
Batter will keep in fridge for 4 days.