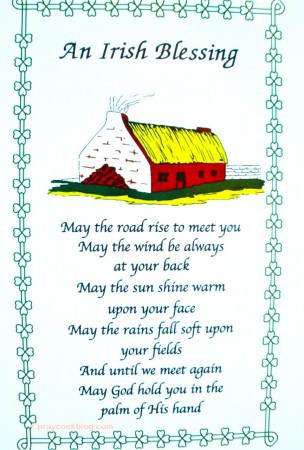 Wikipedia says "Saint Patrick's Day was made an official feast day in the early seventeenth century and is observed by the Catholic Church, the Anglican Communion (especially the church of the Church of Ireland), the Eastern Orthodox church and Lutheran Church. For Christians, the day commemorates Saint Patrick and the arrival of Christianity in Ireland. However, it has gradually become more of a secular celebration of Irishness and Irish culture. "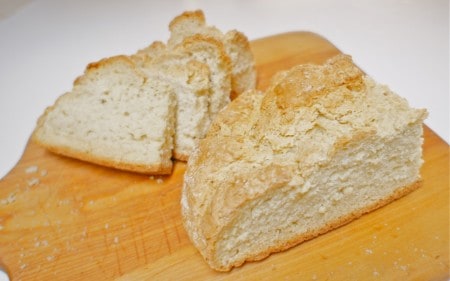 With March 17th falling on a Sunday this year, we will be in church. We may or may not wear something green, but we will definitely eat out. Not because it is St. Paddy's Day but because we always eat out after church — a treat from my mother. 🙂
Even though I have an Irish last name and my husband's family hail from County Donegal Ireland, I haven't made a lot of Irish recipes for blogging. Last year, our Tuesdays With Dorie baking group made this Irish Soda Bread and it is wonderful.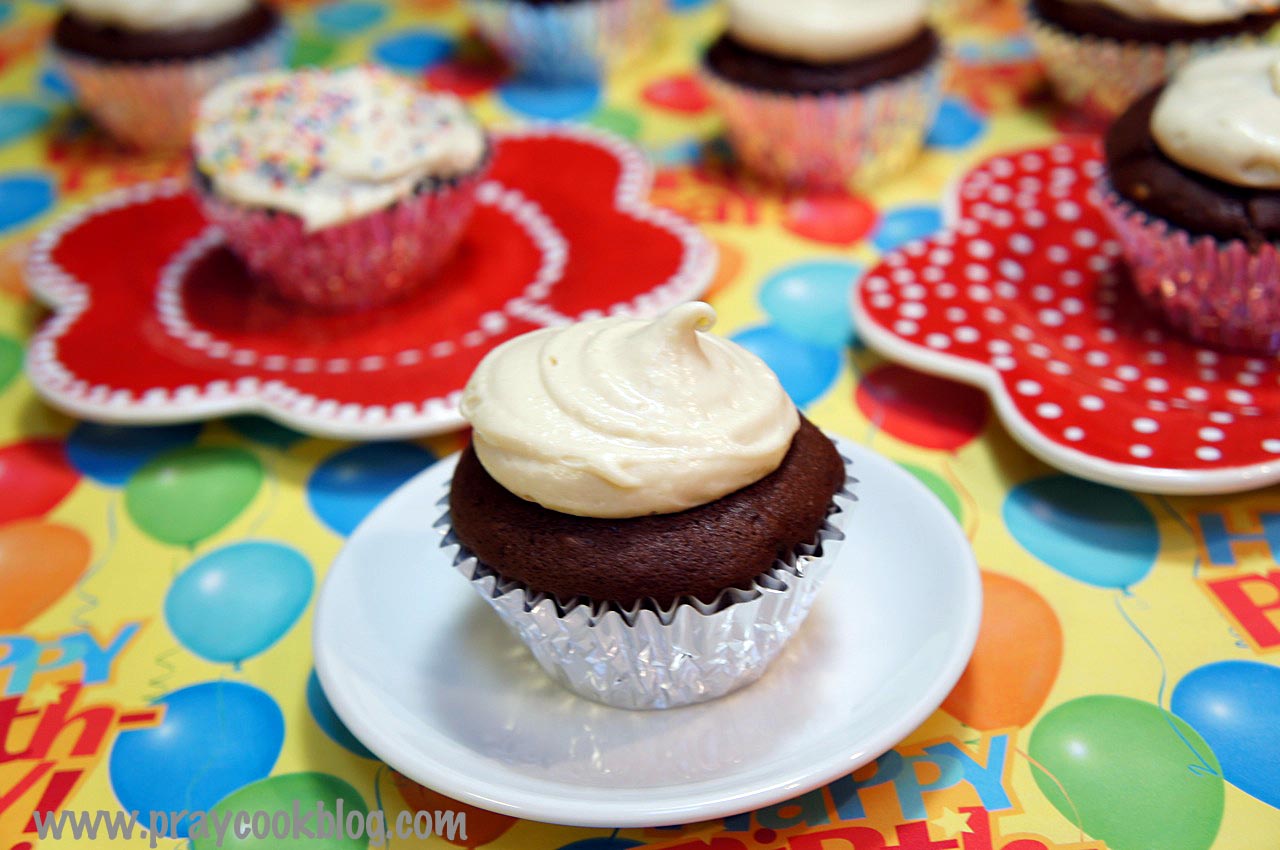 These Bailey's Irish Cream cupcakes are one of my favorite recipes. Of course, it doesn't take an Irishman to know that Bailey's Irish Cream is delicious any way you choose to ingest it!

Foodista is a fabulous website highlighting recipes and blog posts from around the internet. I hope you enjoy these Irish recipes!
Have a blessed weekend, Catherine
The Luck of the Irish to You!
Slow Cooked Corned Beef and Cabbage
Campbell's Kitchen


No St. Patty's Day table is complete without Corned Beef and Cabbage. Try this easy slow cooker corned beef recipe.
Irish Colcannon
Photo: The Culinary Geek


Cabbage, potatoes, leeks and bacon all in one glorious mash.
Rosemary Rum Raisin Soda Bread with Pecans
Bob Vivant


Dark rum, raisins, rosemary and more make this soda bread recipe simply addicting!
Steak and Guinness Pie
Photo: Lil' Dee


A hearty stew-like pie made with Ireland's famous stout. Make one big pie or cut the pastry into individual sizes.
St. Patty's Lamb Pie
Gina Marie Barone


This Lamb Pie recipe is a great way to use up leftover leg of lamb. Making it fresh? Simply sauté ground lamb instead.
Creamy Irish Potato Stew
Campbell's Kitchen


This easy to make rich and creamy Irish potato stew has flavorful hints of celery and green onion.
Homemade Corned Beef Hash


This hearty breakfast is a great way to use up leftover corned beef and potatoes. Top it with a fried or poached egg.
Guinness Ice Cream
Photo: gordonramseysubmissions


The recipe calls for Guinness, though you can substitute any stout. 22 oz equals 1 1/2 cans of Guinness. Recommendation: drink the leftover 1/2 can while you prepare this recipe.
Grasshopper Dessert Squares


Kids will love this chocolate crusted minty green chilled dessert. Make it ahead and store in the freezer.
Irish Coffee with Homemade Irish Cream


You're gonna want to whip up an extra large batch of the Homemade Irish Cream!