H A P P Y   N E W   Y E A R  !
He says, "Be still, and know that I am God;    I will be exalted among the nations,  I will be exalted in the earth." (NIV)
I LOVE the first of the year! New beginnings always excite me.  Since this year January 1 landed on Sunday,  the first day of the week, first month of the year and a great time for new beginnings in my book!  Today's devotion from Sharon Jaynes and  Girlfriends In God helped me to focus in and use this new beginning to "be still" with God, listen to God, and hear Him.  I hope it will bless you as it did me.  Click HERE.
For most of us the new year brings a bazillion new resolutions.  Everything from eating healthy, loosing weight, getting more organized, spending more time and less money … and the list goes on!  Given the fact I too have made a few "eating healthy" resolutions I didn't think it would be quite appropriate to start the year out with a FABULOUS dessert recipe that sent to us by Robyn Maxum, one of our recent cookbook winners!  Robyn sent me her Warm Chocolate Pudding Cakes recipe and oh my word! it is delicious.  However, you are just going to have to wait until Thursday — by then my healthy eating resolutions will be a distant memory and I will post the pictures and the recipe from this gorgeous dessert!  In the meantime I will revisit a couple recipes you might have missed from earlier postings. If you click on the picture it will take you to the recipe posting.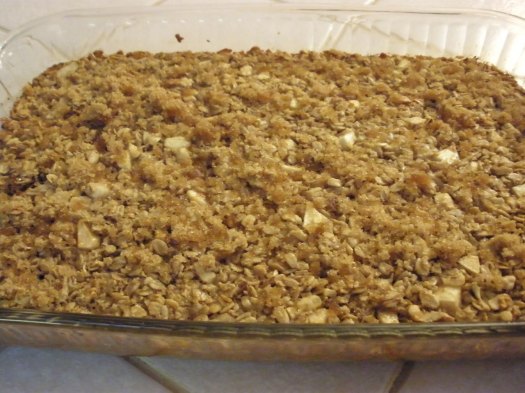 The thing about baked oatmeal is that it starts the day out right.  It will makes a big pan full and you can grab it on run in the morning and it makes a perfect mid-morning snack at work! It is a great way to use up some leftovers also – add applesauce, dates, raisins, nuts, chopped apples — just to name a few healthy bits that turn this into gourmet oatmeal! And don't forget … blueberries, my personal favorite ingredient!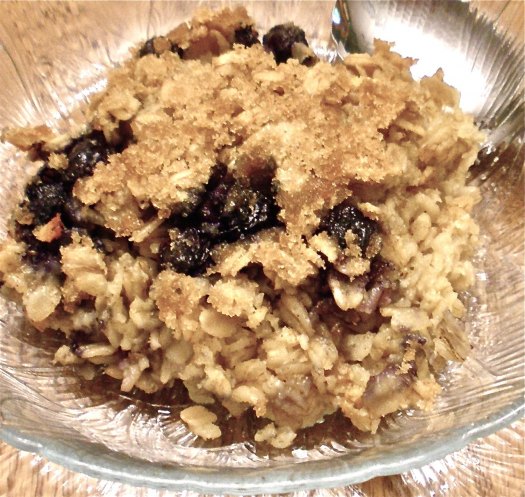 Heading straight for lunch I often times think of chicken salad as a healthy meal. I like to use walnuts, grapes, and even raisins mixed with the chicken and a little mayo. Add the tomato and it is a fabulous lunch!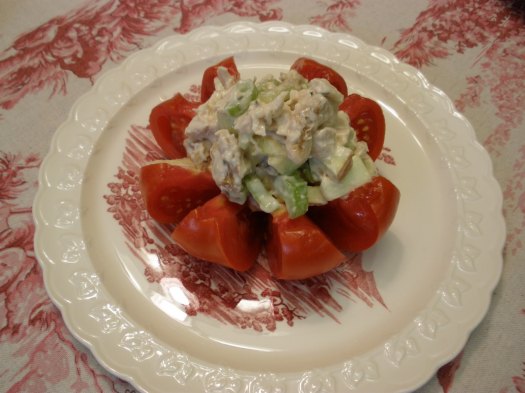 And even though it hasn't been that long ago since I posted this great Spinach salad recipe, you may have missed it among all the Christmas cookies, chocolates, candy, caramel corn that was dancing in our heads all through December.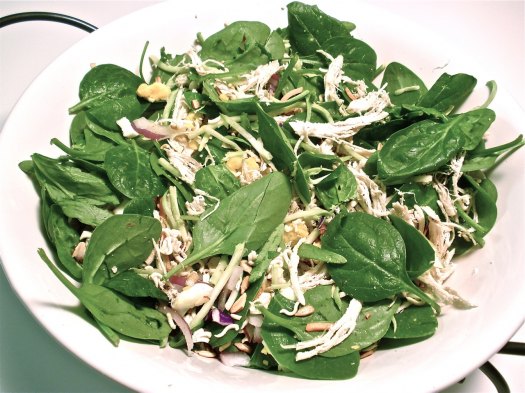 I love this spinach chicken salad.  Sometimes I dress it with balsamic vinegar and blue cheese, sometimes an asian dressings, and sometimes just plain ol' blue cheese dressing.  Healthy and delicious!!!  Finishing up with a dinner dish, this recipe is a share recipe from one of my high school girlfriends.  The picture shown is Chicken Polenta, although the dish can also be made with fish.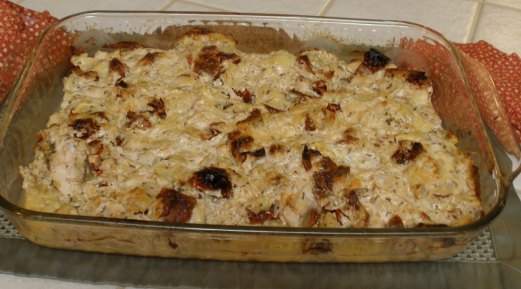 I would love to know what your new year's resolutions look like and if "eating healthy" is on the list.  Drop me a comment and stay tuned for some of our new year's eating healthy recipes!
Many Blessings and Happy Cooking!