For I know the plans I have for you," declares the LORD, "plans to prosper you and not to harm you, plans to give you hope and a future.
Our second cookbook giveaway winner is: Paula Schoenemann!!  Paula  will be receiving vegetarian recipes and memories! — along with a copy of my Walnut Grove Bed and Breakfast cookbook!  thank you to everyone who entered the drawing!
Next week I will be hosting two more cookbook giveaways before Christmas! I will keep you posted — you just keep entering the drawings!
If you want to see where you came in click HERE. This is a screen shot of the entries.  The number directly beside the name is the order the entries were received.  The far left number is the number as chosen by Random.Org.
Do you remember last week's excitement when I discovered how to make Sweet & Pink Peppermint Krispie Treats?  I have heard from some of you that you did what I did, bought the last of the marshmallows and made these delicious treats for your cookie exchanges and to give to friends and family.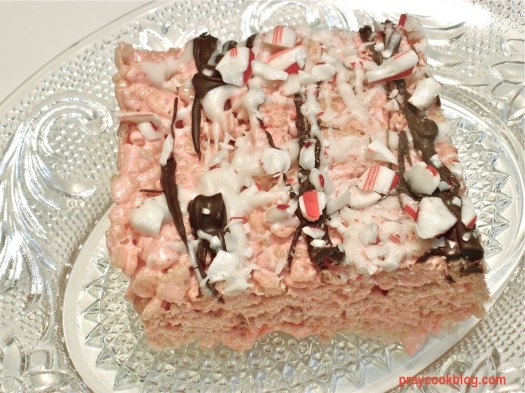 When I flipped over the marshmallow sack I saw a little blurb about dipping the JUMBO marshmallows in bakers chocolate for a marshmallow peppermint pattie.  That intrigued me.  I had a few marshmallows left over (from my SECOND batch of Krispies) and so …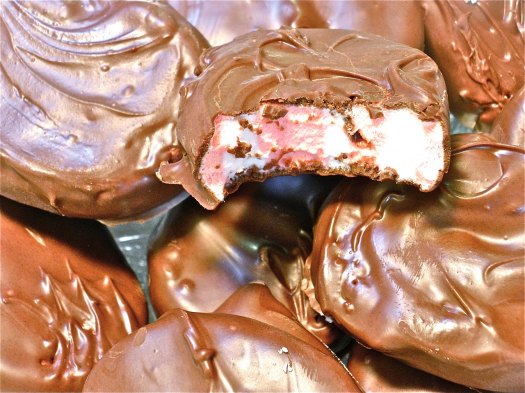 Now, I told you I thought the Peppermint Krispies were the best new recipe of the season.  While I still think it is pretty awesome, if you are a chocolate-lover at all, or if you live with one (like I do) this just may be the crème de la crème of chocolate candies for the season!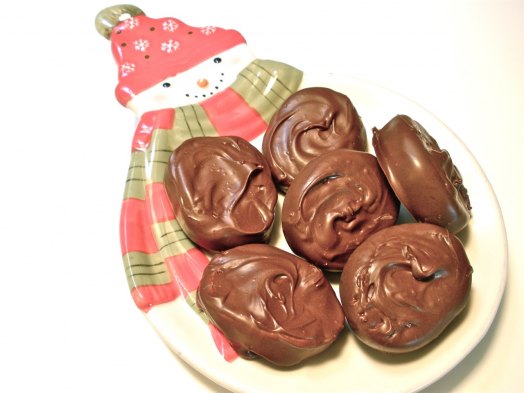 You will need to buy the JUMBO Peppermint Marshmallows, as they are large and oval shaped but not too thick.  I melted  1/2 Nestle chocolate chips and 1/2 either white almond bark or chocolate almond bark.  Either one of the barks mixed with the Nestle chocolate chips makes a chocolate easy to dip but so rich you may be thinking you are eating dark chocolate. I used two forks and gently held the marshmallow as I dipped and I shook off a little chocolate before laying on tin foil to harden.  I put a little crushed peppermint for a "snow on the mountain" look and they too turned out delicious!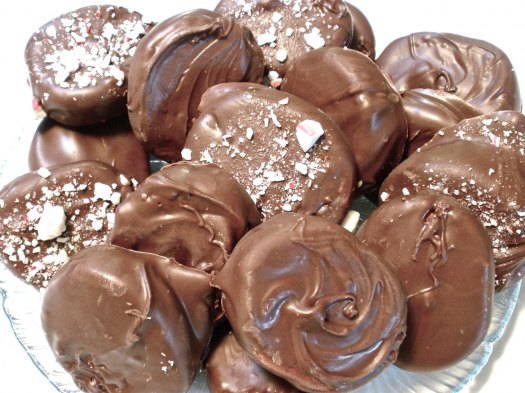 My two culinary consultants were thrilled beyond words.  Both were grinning from ear to ear as they tried to swipe at the chocolate lipstick they wore as they gobble these down.  WARNING:  Eat slowly and savor.  They are rich!!!  One may be enough.  Or two.  Or three.  🙂
Many Blessings and Happy Cooking!


Marshmallow Peppermint Patties

These marshmallow peppermint patties are so rich and delicious they will top your list of homemade gourmet candies!

Ingredients

30 Jumbo Peppermint Marshamallows
1 cup Nestle Chocolate Chips
8 oz Chocolate Almond Bark

Instructions

Combine chocolate chips and chocolate almond bark and microwave for 1 minute. Remove from microwave and stir. Cook on high for another 30 seconds. Do not over cook.

Dip each marshmallow in the melted chocolate. Shake gently and place on foil. Let set for 1 to 2 hours to dry and harden.

Share with every chocolate lover you know!


Notes

When I dip the marshmallows I like to swirl the top instead of leaving it smooth!