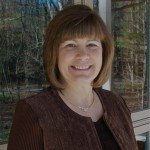 An Overloaded Life
Glynnis Whitwer
"Be sure you know the condition of your flocks, give careful attention to your herds." Proverbs 27:23 (NIV)
Some time ago I subscribed to  Encouragement For Today Devotions.  The women of Proverbs 31 Ministries take turns writing for the daily devotion.  I try to read it every day and while most of the time I can connect with the writer on some level, today's devotion by Glynnis Whitwer really struck me.  While I don't recall ever having her exact experience I do know that I often feel the pressures of an "overloaded life."  Her writing today really blessed me and I thought it might bless you too!
Speaking of blessings … you are going to THANK ME for the recipe I am about to share with you!  If  you are planning on making any new recipes this holiday season do not go to the grocery store without bringing these home …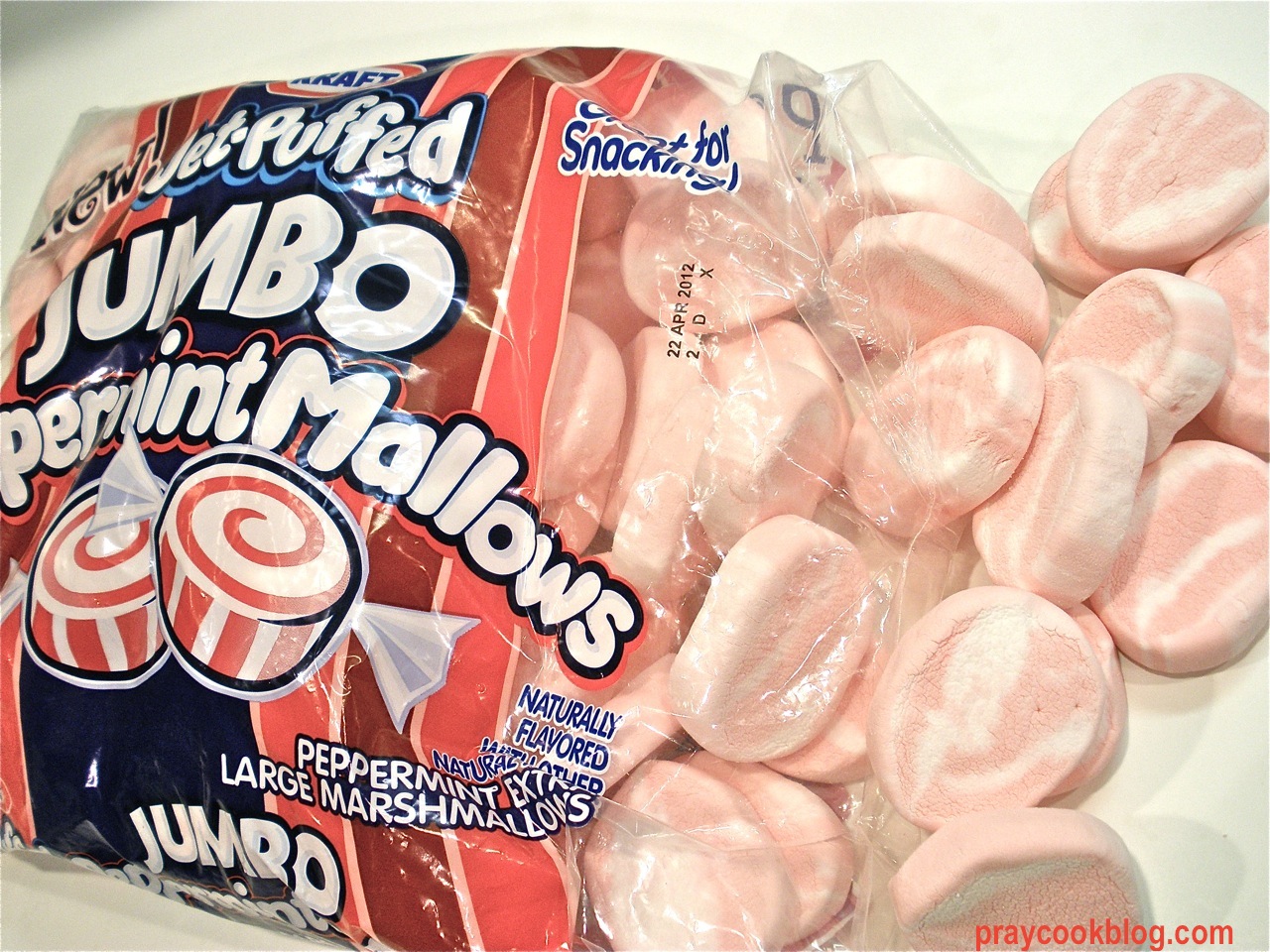 I was scanning some of my favorite foodie sites the other day and I came across Peppermint Bark Rice Krispie Treats by Our Best Bites.  These two ladies are really a hoot and have a great website.  After reading about this recipe I couldn't get to Walmart fast enough.  I got the last bag — and I kid you not — of Kraft Jet-Puffed JUMBO Peppermint Marshmallows!  When I got home from the store I really needed to make dinner but what I wanted to do what make rice krispie treats!  Between frying onions for a Quesadilla dinner and melting marshmallows for treats I did get both done, although even I am amazed the two didn't get intertwined 🙂 I had utensils, onions, marshmallows, chicken, and cheese flying everywhere!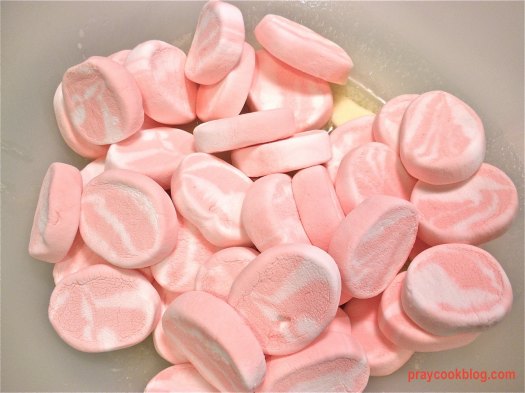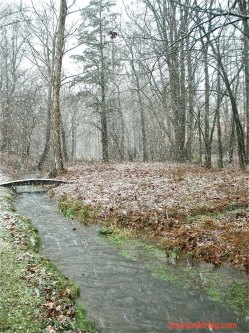 If you don't plan on making
any other treats  for Christmas –
make these!!!   Trust me, these
will disappear faster than the
melting snow that is falling
gently outside my window right now.
I knew they were going to be GREAT and I just couldn't hardly wait to get them all mixed together.  Taste testing is my forte' and so gooey fingers and all I was digging in.  I thought, "wow, that is good."  But wait … there's more!  Then I melted some chocolate almond bark and some white almond bark and started drizzling.  Then came the crushed candy canes …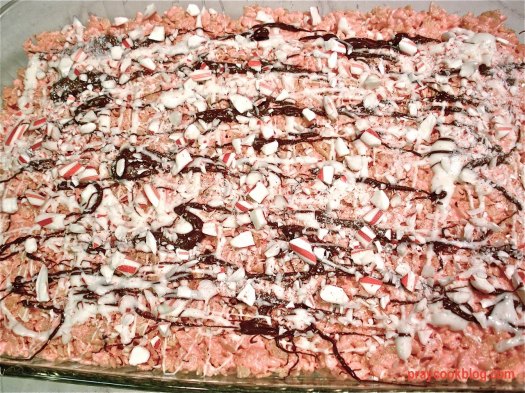 I wish you could taste this right now.  Even if peppermint isn't your favorite there is something about these flavors that just works!  And honestly, who doesn't like Rice Krispie treats?  I have adapted the recipe from the one posted on Our Best Bites.  I added more Rice Krispies because just 5 or 6 cups wasn't enough to gently absorb all the marshmallow.  My recipe is also based on the JUMBO marshmallows.  I will tell you now that I only used just under 1/2 a bag — so be prepared, I have another something special in mind for those peppermint marshmallows.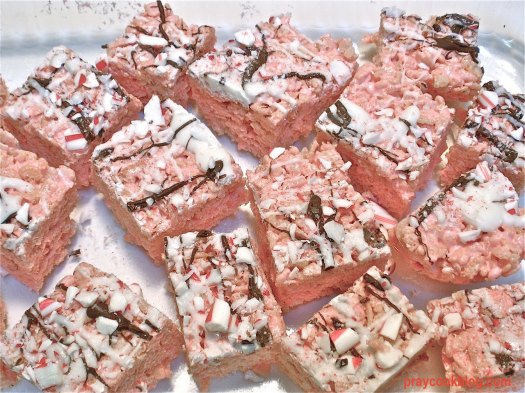 Many Blessings!
Happy Cooking and Happier Eating!
Sweet and Pink Peppermint Krispie Treats
Sweet and Pink Krispie Treats are the best recipe of the season. Fast, easy, holiday flavors with a look like they were made in a candy shop!
Author:
Adapted From Our Best Bites
Ingredients
40 Jumbo Peppermint Marshamallows
¼ cup Butter or Margarine
7½ cup Rice Krispie Cereal
3 Squares White Almond Bark
3 Squares Chocolate Almond Bark
3 Peppermint Candy Canes, crushed
⅛ teaspoon Peppermint Extract
Instructions
Spray 9 x 13 pan lightly with canola oil or any cooking spray.

Melt butter or margarine in a large microwaveable bowl. Add marshmallows and stir to coat. Heat in 30 second intervals, stirring in between, until melted and smooth. This should only take about 90 seconds to 120 seconds total. Do not over heat.

Add rice krispie cereal and stir to evenly mix. With buttered hands, press mixture into prepared pan.

Melt white almond bark in one bowl and the chocolate almond bark in another. Melt in microwave for 30 to 60 seconds. Stirring until melted and no chunks remain. ** At this point peppermint extract can be added to the chocolate. Extract is optional.

Drizzle both the white and dark chocolate on top of the rice krispie treats, moving back and forth in a fluid motion. Sprinkle with crushed candy canes on top. Let sit until chocolate is set, cut in to squares. Get out of the way so you won't get hurt as your family and friends discover these treats!

Notes
I didn't add the peppermint extract.  I don't think it needs it because the marshmallows have such a great flavor, but you may add some if you wish.