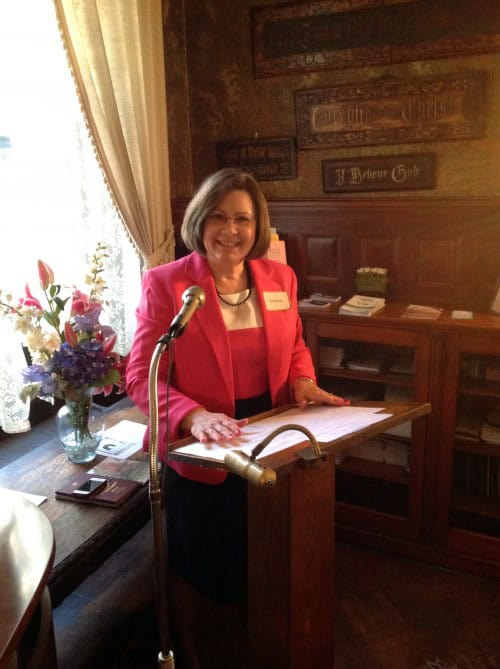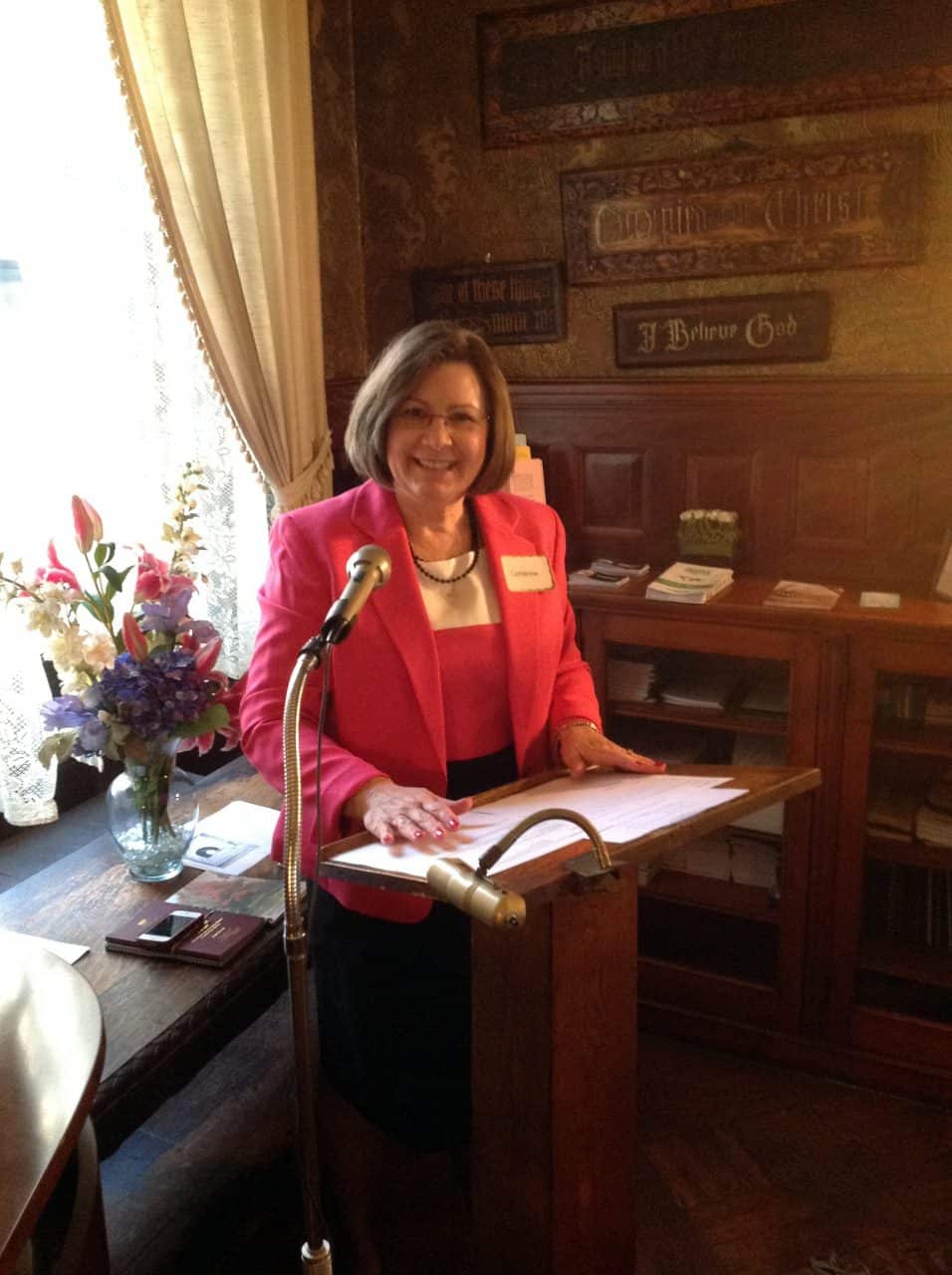 A couple of times in the past 18 months I have told you about Hephzibah House in NYC.  In my blog post  Giving Glory to God I wrote about our friends Catherine and Russ and their journey to becoming Directors of Hephzibah House.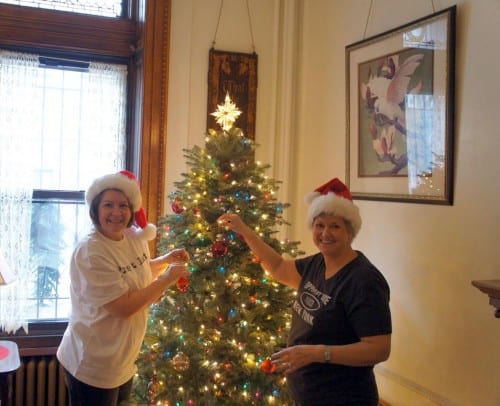 Last Thanksgiving my sous-chef dish washing mom, the Chief, and I traveled to Hephzibah House and spent 10 days doing a variety of tasks including painting their dining room, preparing and serving a full Thanksgiving meal for 75 international students and decorating the house for the ensuing Christmas season.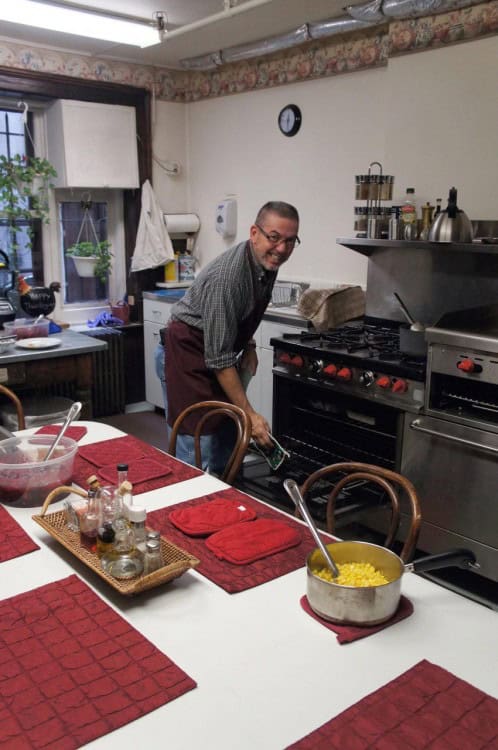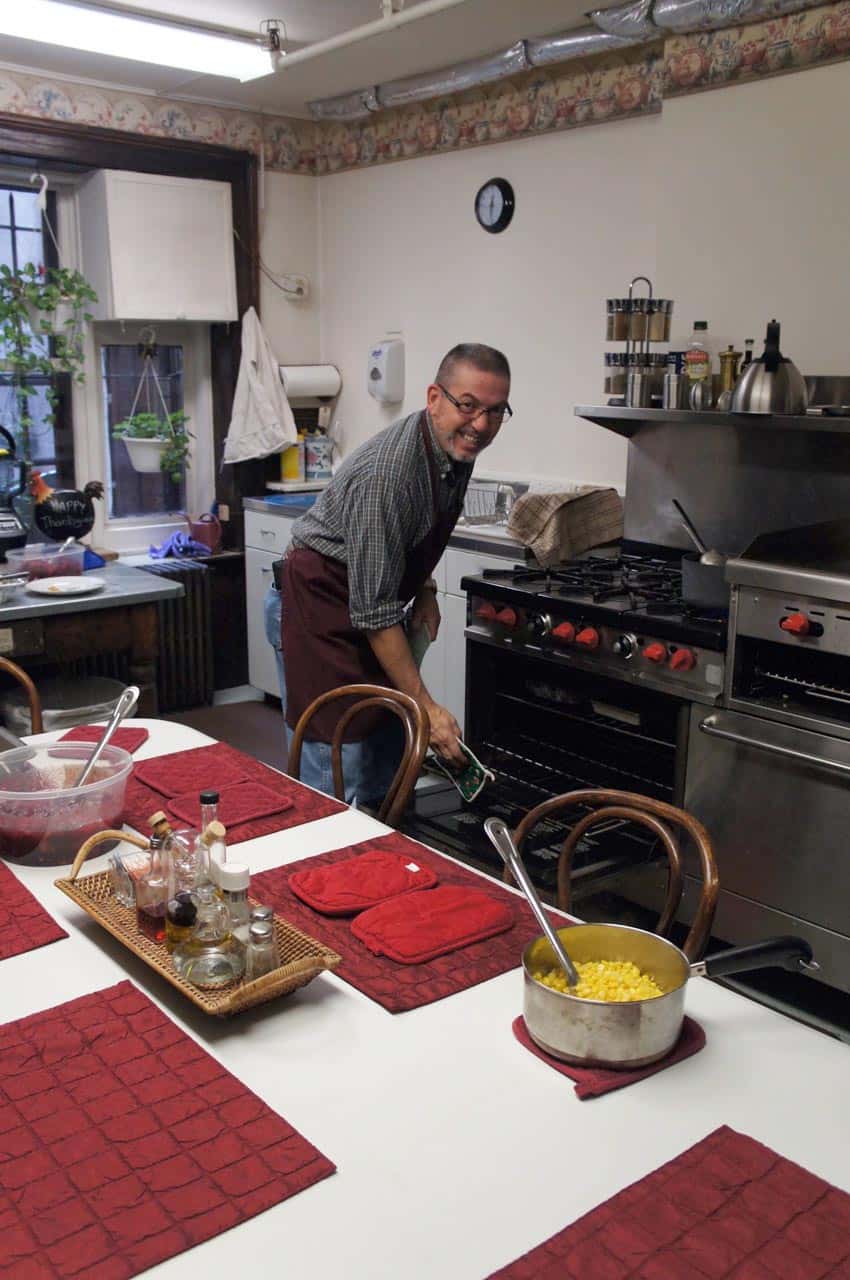 Two generations of "The Buck Family" from Franklin, Tennessee joined us and together our families served in a fun and unique way! Vernon is the family patriarch and has a heart for serving others which he and his wife Linda are passing on to his children and grandchildren!
This time I spent at Hephzibah House last fall was a spring-board for an opportunity to return for the annual women's spring tea. I was honored to be the featured guest speaker.
So, this past week my sous chef dish-washing mom and I flew to NYC and spent a few days helping to prepare for this year's spring tea.  Joining us were other friends of Hephzibah and from this picture you can get a sense for the fun time we had in fellowship and work.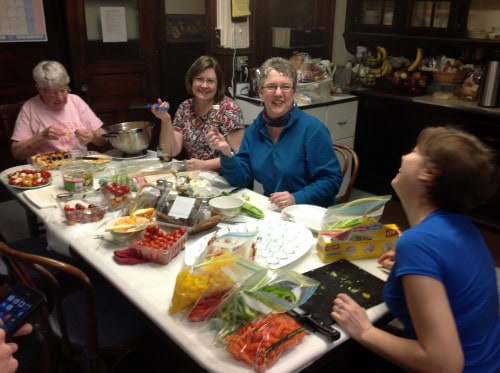 My sweet mom is the busiest one of this bunch as she is preparing vegetables for the hors d'oeuvre tray.  Kelly (on my left) and Kristi (at the end of the table) and I are much more interested in a little laughter.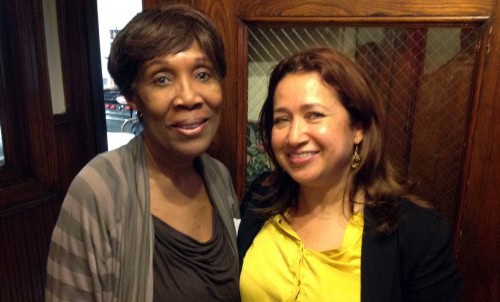 Sulima and Vivienne are on staff at Hephzibah House and are beautiful woman of God inside and out.  Sulima has been on staff there for 15 years as head housekeeper and she has a servant's heart if I have ever seen one!  Vivienne is one of the woman who work at the front desk and she shared a devotional with me that touched my heart in a way that has left me anxious to write about it.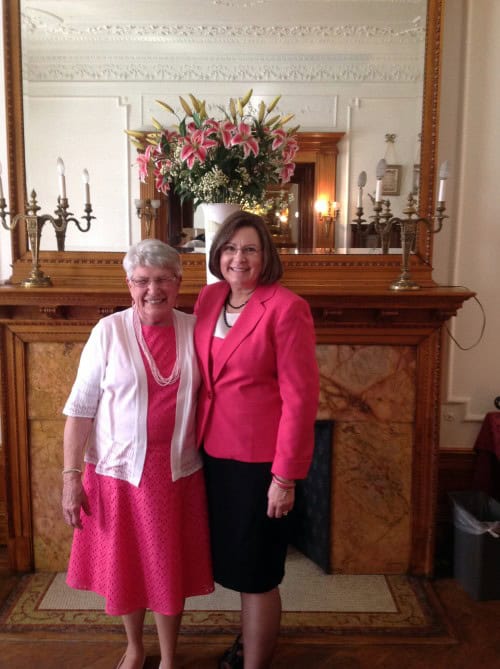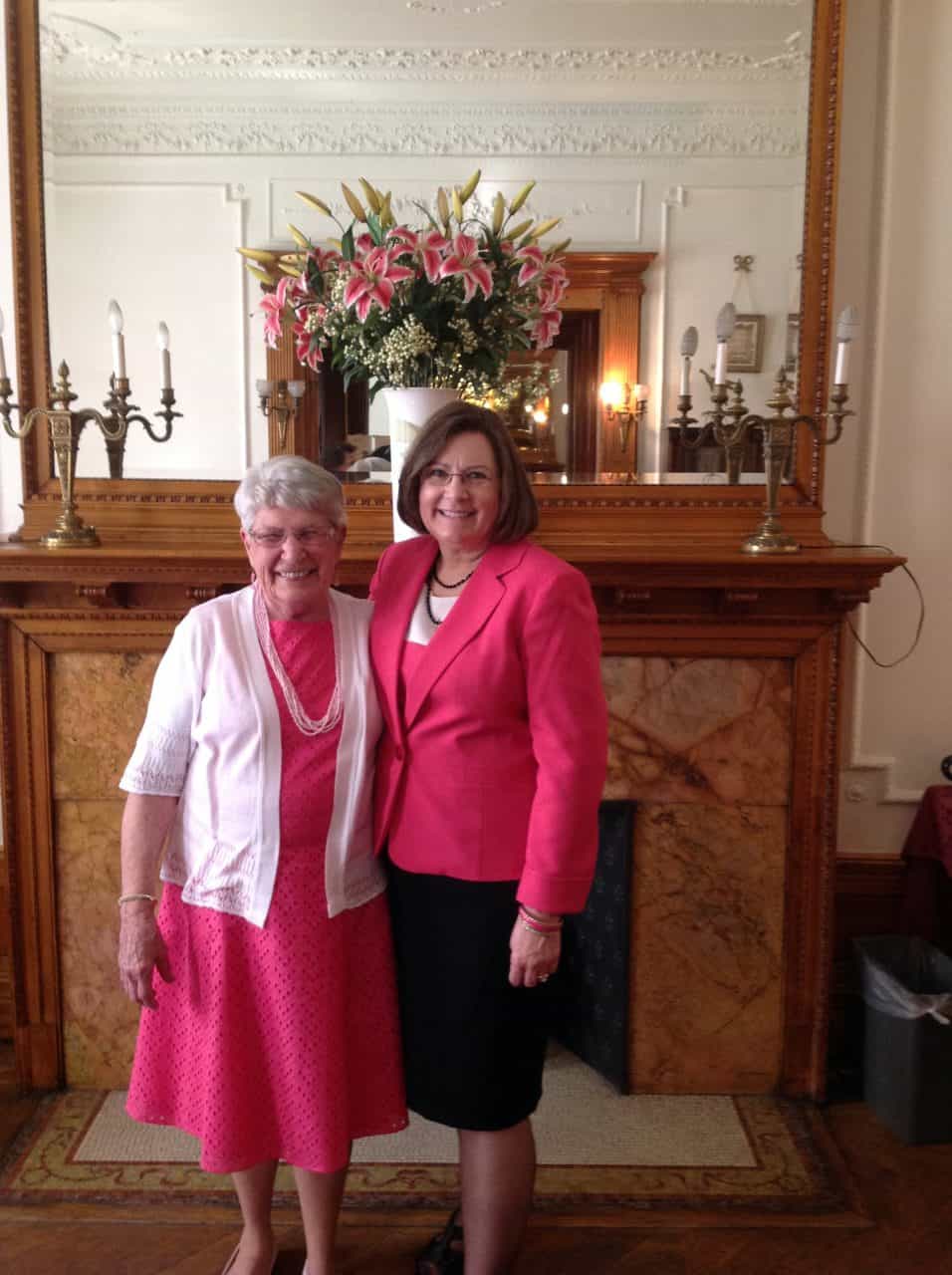 I presented a program titled "Taste and See".  Through stories and scripture I encouraged the women to study Scripture and share The Word of God in their circles of influence and especially with their children and grand children.  We had lots of fun making a virtual Scripture Cake and speaking the Scripture that goes along with it. The house was filled with woman who love the Lord and each other.  What a blessing it was to be counted among them!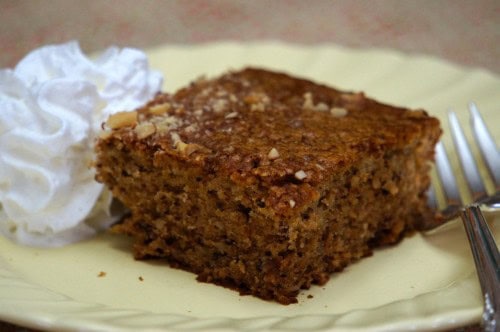 At the close of the presentation I shared a bite of Scripture Cake which I had made for them.
Thank you Hephzibah House and the women who support it for opening your loving arms to my sous chef dish-washing mom and me.  I love you all!
~Blessings, Catherine