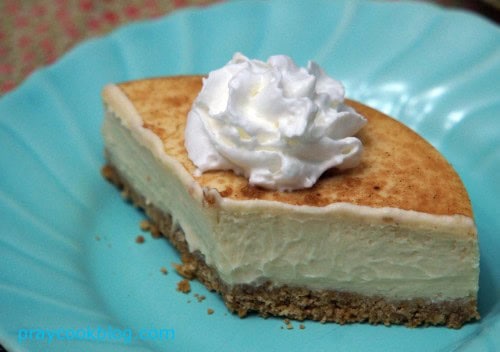 I have a friend who was in the hospital the week before Easter.  She and her husband always have the family gather at their house for holidays and she was telling me that this year she wasn't going to be up to having a big Easter dinner.  "I did ask my daughter to please try and make a cheesecake for Easter", she told me.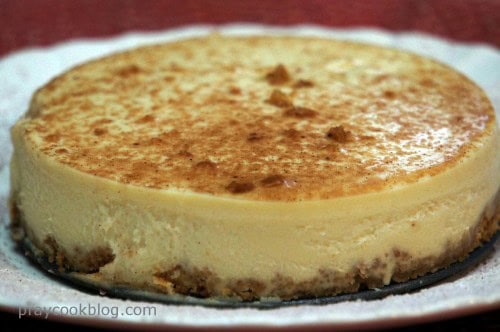 On my way home from the visit I was thinking about cheesecake.  I love to make (and eat) cheesecake.  Years ago when everyone else was making the jello-type no bake cheesecakes, I started making baked New York-style cheesecakes.  Yum.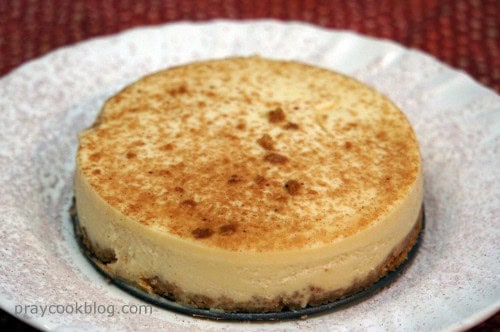 So I called my friend's daughter and asked if I could bake their Easter cheesecake.  She seemed thrilled and relieved all at the same time.  She was going to have her hands full making the Easter meal for the family and taking the cheesecake off her list was a blessing.
When I asked if they had a favorite cheesecake, without hesitation she said "my mom absolutely loves Tiramisu cheesecake."  Yikes, I thought.  I hadn't ever made a Tiramisu cheesecake but it sounded wonderful.
The Italian word "tiramisu" means "pick-me-up" and refers to a dessert of ladyfinger sponge cake dipped in coffee layered with mascarpone cheese.  Add in classic cheesecake ingredients like cream cheese,  sour cream, a little whipped cream and eggs, and this dessert redefines a classic.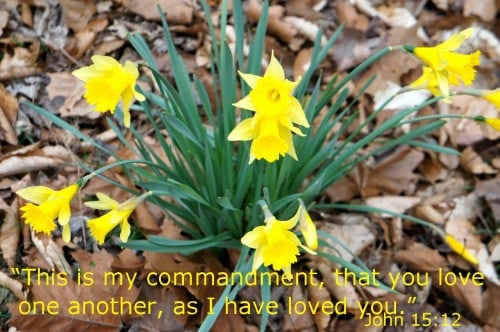 I doubled the recipe so that I could bake it in a larger spring form pan for them and have a little cake left for us.  They were thrilled and my sous chef dish-washing mom and Chief cheesecake-eater were surprised and very happy because they had no idea they were going to be recipients of a little Tiramisu cheesecake also.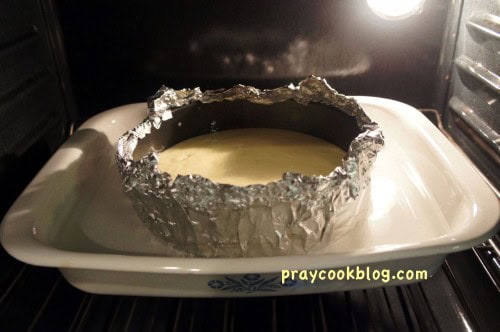 Be sure and bake wrapped tightly in foil and placed in a pan of 1 to 1 1/2″ of water.  It will keep the cake top from splitting.  You can read more about that here.
Cheesecake takes a little time to make but it is easy and well worth the effort!
Mangia bene, vivi felice,
~ Catherine


Tiramisu Cheesecake, Mangia bene, vivi felice
"Tiramisu" means "pick-me-up" and this classic cheesecake recipe with an Italian twist is sure to be a pick me up for any party or family affair.
Author:
Adapted by Catherine Daugherty
Ingredients
1 (12) ounce package of ladyfingers or sponge cake
4 Tablespoons butter, melted
2 teaspoons coffee flavored liqueur (Baileys or Kahlua)
4 Tablespoons strong brewed coffee* (split)
1 teaspoon rum extract
4 (8 ounce) packages of cream cheese, softened
1⅓ cups sugar
⅓ cup heavy whipping cream
⅓ cup sour cream
2 teaspoons vanilla extract
4 eggs, slightly beaten
Baking cocoa, cinnamon, powdered sugar optional for dusting
Instructions
Preheat oven to 325 degrees F.
Brush bottom of a 9-in. springform pan with butter; sprinkle with torn up pieces of ladyfinger. Mix 2 Tablespoons melted butter, 2 Tablespoons coffee flavored liqueuer and 2 Tablespoons strong coffee together. Pour evenly over ladyfingers. Lightly press over entire bottom of springform pan, forming a bottom crust. Place pan on a double thickness of heavy-duty foil (about 18 in. square). Securely wrap foil around pan. Bake for 5 minutes in preheated oven.
In a large bowl or food processor, beat cream cheese and sugar until smooth. Beat in the cream, sour cream, vanilla and remaining 2 Tablespoons coffee and rum extract. Add eggs; beat on low speed just until combined. Pour into prepared pan. Place springform pan in a large baking pan; add 1 in. of boiling water to larger pan. Placing the springform pan in water when baking will keep the top crust from splitting during and after baking.
Bake at 325° for 70-80 minutes or until center is just set and top appears dull. Remove springform pan from water bath; remove foil. Cool cheesecake on a wire rack for 10 minutes; loosen edges from pan with a knife. Cool 1 hour longer. Refrigerate overnight.
Remove rim from pan. Just before serving, dust cheesecake with a mixture of powdered sugar, cocoa and cinnamon. Yield: 12 servings.
Notes
Be sure and use a double layer of heavy foil around spring form pan to keep water out during baking.
Dusting with cocoa, cinnamon and powdered sugar mixture is optional.

This recipe is a combination from Taste of Home and All Recipes.