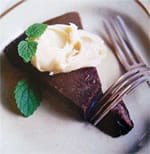 Today the Tuesdays With Dorie baking group has put together another fabulous Julia Child recipe for Boca Negra.   Boca Negra actually means black mouth. That black mouth allegedly comes from eating this intensely chocolate cake. I say allegedly since I haven't actually tasted this one yet! The recipe calls for twelve ounces of bittersweet chocolate and that doesn't even count the 12 ounces of white chocolate that goes in the cream on the side!  This picture comes from the website www.seriouseats.com.  I don't have pictures of my own because I chose not to make this dessert, at this time.  But I didn't want you to miss out on such a beautiful cake.  Many Tuesdays with Dorie bakers will be posting their Boca Negra adventures and you can find their links here.  The recipe can be found on the website hosted by Cathy at A Frederick Food Garden.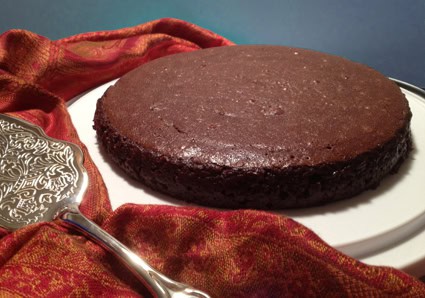 Cathy's beautiful Boca Negra and her blog post is outstanding too, I hope you will check it out.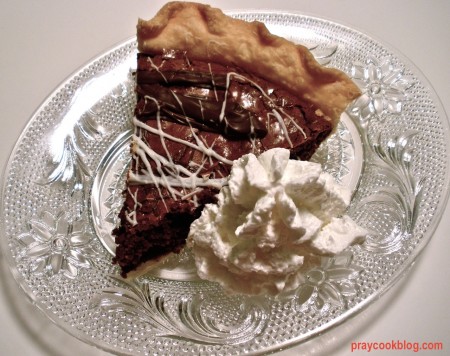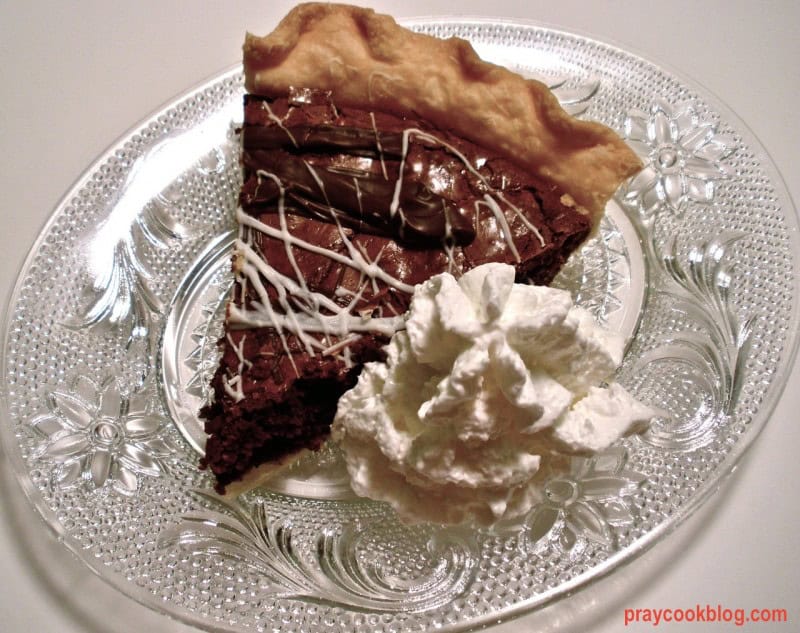 Even though I am not making the Boca Negra this time around, it is the perfect time to also share with you one of my all-time favorite chocolate-chocolate-fudgy pies.  This is Walnut Fudge Pie that I served week-in and week-out at our bed and breakfast.  It was a hit then and we still love it! I posted it back in 2011 and the recipe can be found here.
I hope your week is off to a warm and not too wintry start!
Blessings and Happy Cooking!
Catherine
Dear friends, since God so loved us, we also ought to love one another. No one has ever seen God; but if we love one another, God lives in us and his love is made complete in us.
1 John 4:11-12 NIV1984