My Chief Culinary Consultant is aptly named because he spent 38 years in the Fire Service, 22 years as a Chief. The Culinary Consultant part comes from the fact that he is always on the look-out for interesting recipes and is a ready and willing taste-tester!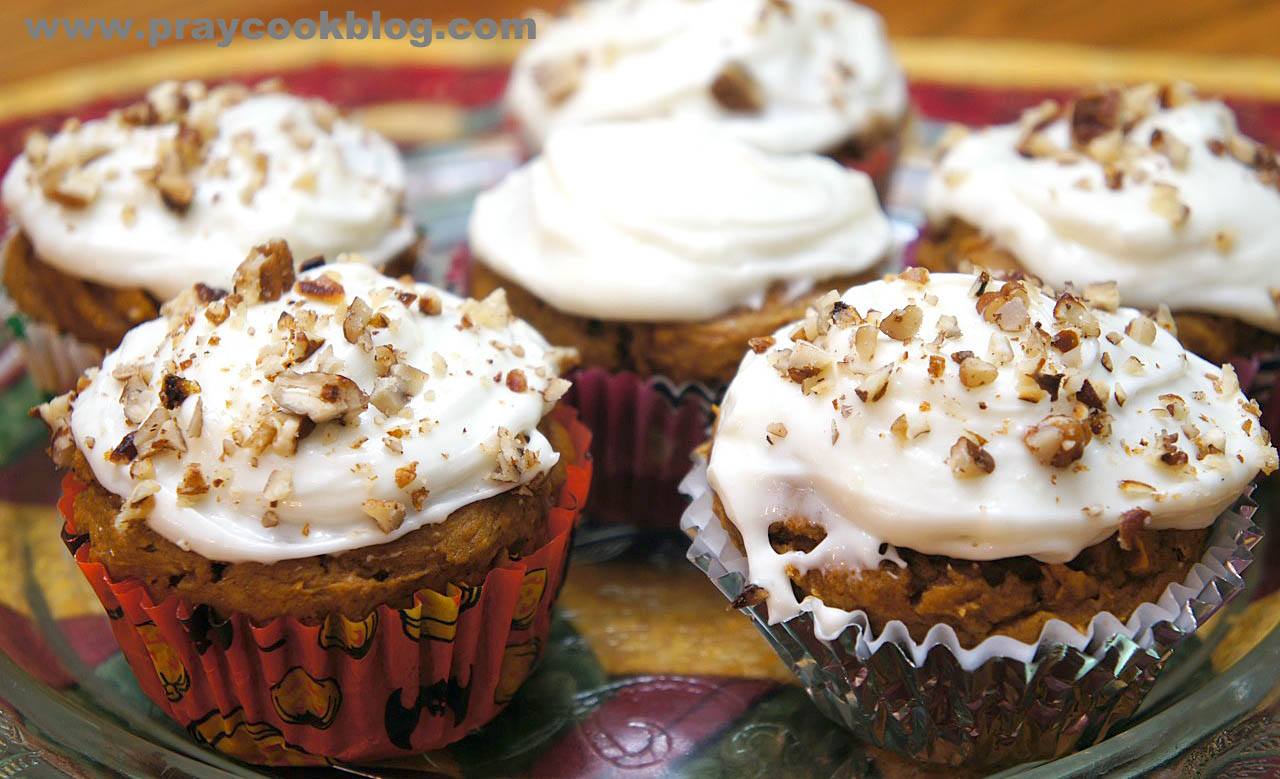 He did this long before this blog was even in my mind. Newspapers, magazines, TV he is always looking and listening when the conversation turns to food! It was on the Tennessee Mornings TV show recently the Chief heard them talking about cupcakes made with only 2 ingredients.
When he told me about it he wasn't sure what the 2 ingredients were, but he was quite sure they were making cupcakes with only 2 ingredients!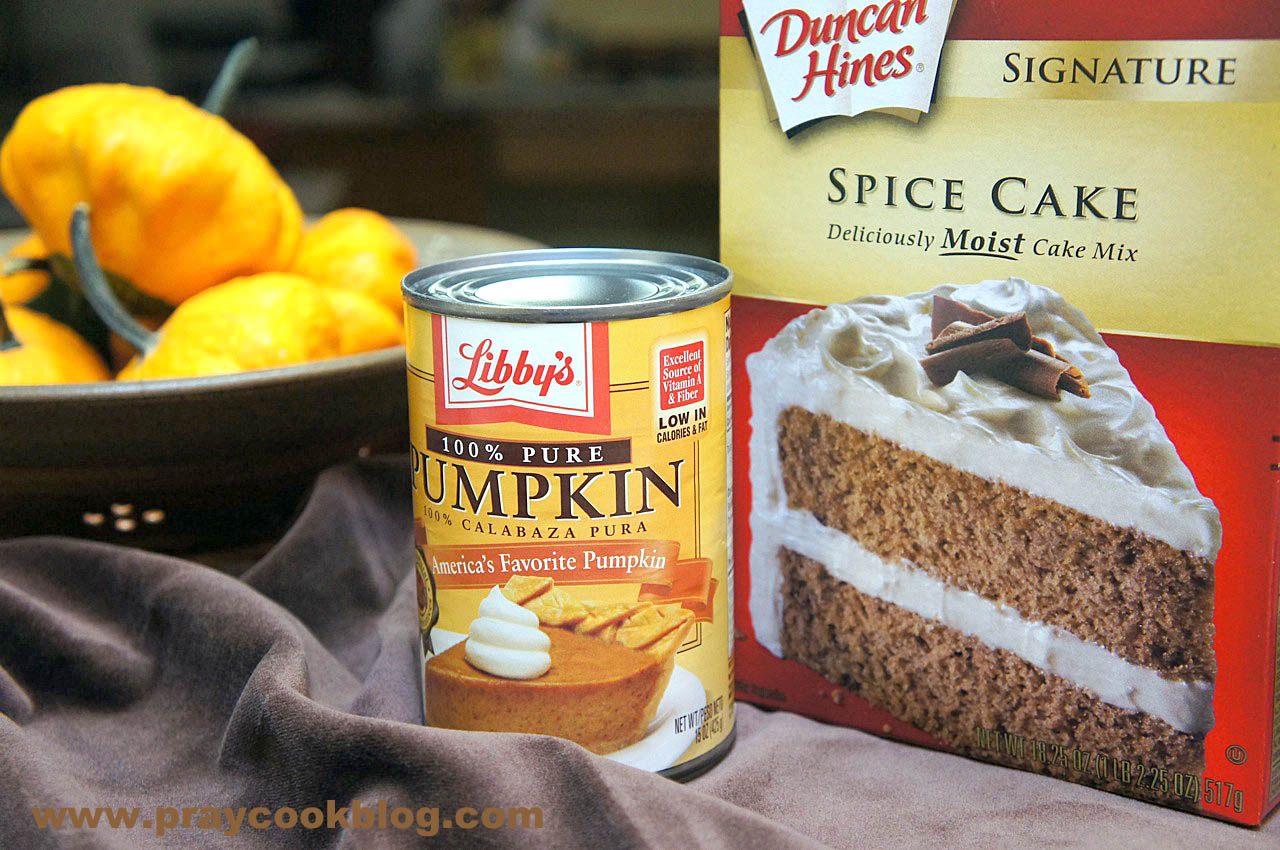 I did some quick cyber-sleuthing and sure enough, 2 ingredients can be turned into cupcakes. Although one of those "ingredients" turns out to be a cake mix, it is still impressive. Several of the recipes I found suggested a yellow cake mix and one can of pumpkin.
I decided on a Duncan Hines Spice Cake mix to blend with one can of pumpkin. Not pumpkin pie mix — just plain pumpkin.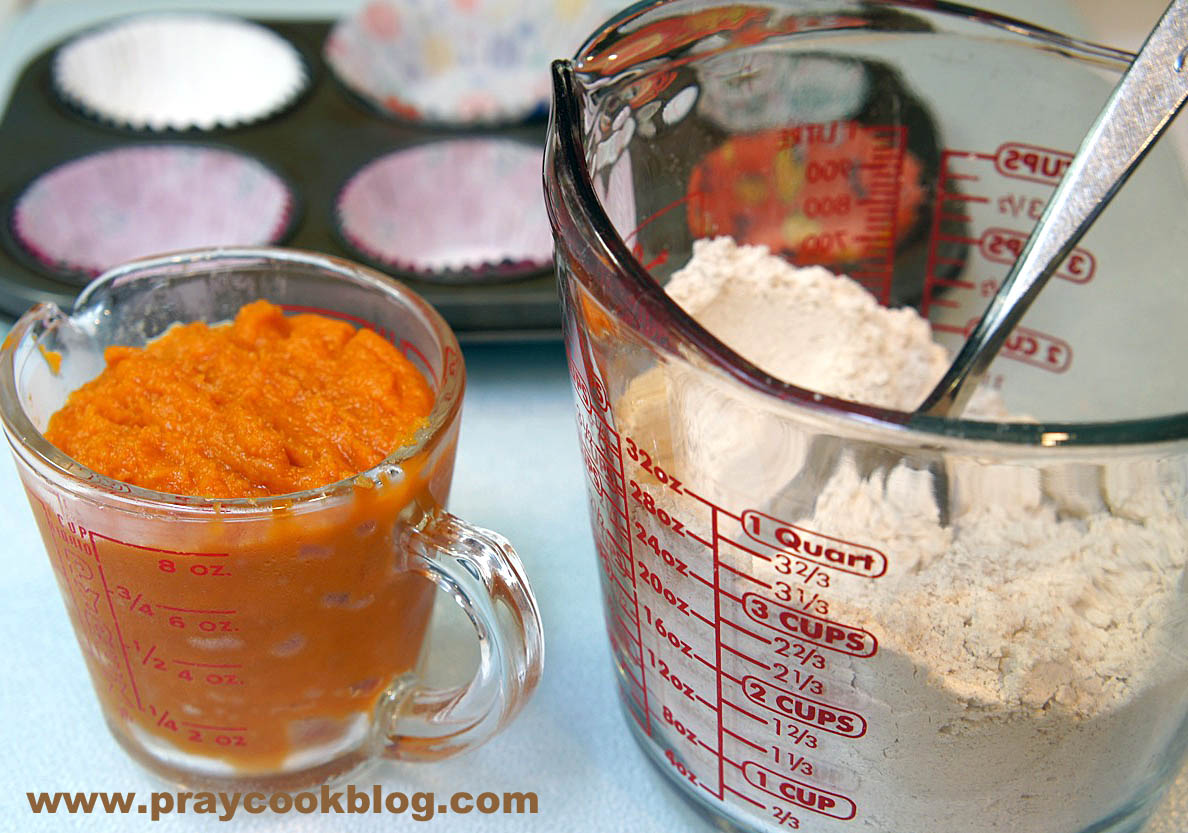 The amounts in this picture happen to be "half" the cake mix and half the pumpkin because I only wanted to make 6 cupcakes. One full cake mix and 15 ounces of pumpkin will make 12 cupcakes.
I blended mine by hand, although next time I will use the mixer. I noticed that I had a few bits of cake mix that I didn't get mixed well. It didn't hinder the final cupcake but an electric mixer will do a better job.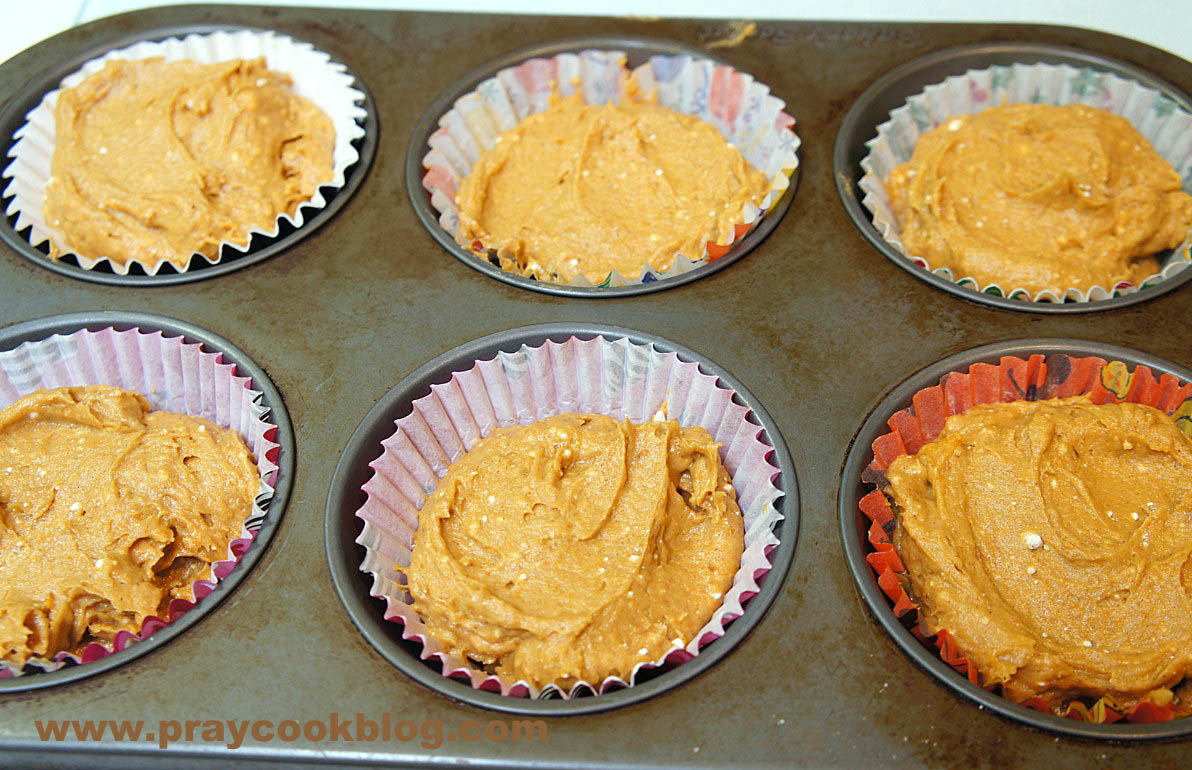 These cupcakes go together so fast and easy. When the pantry isn't stocked with flour, sugar, oil, eggs, vanilla, baking powder, butter, milk, and pumpkin …. cupcakes can still be made with just 2 ingredients! This is also a great recipe when baking with kids!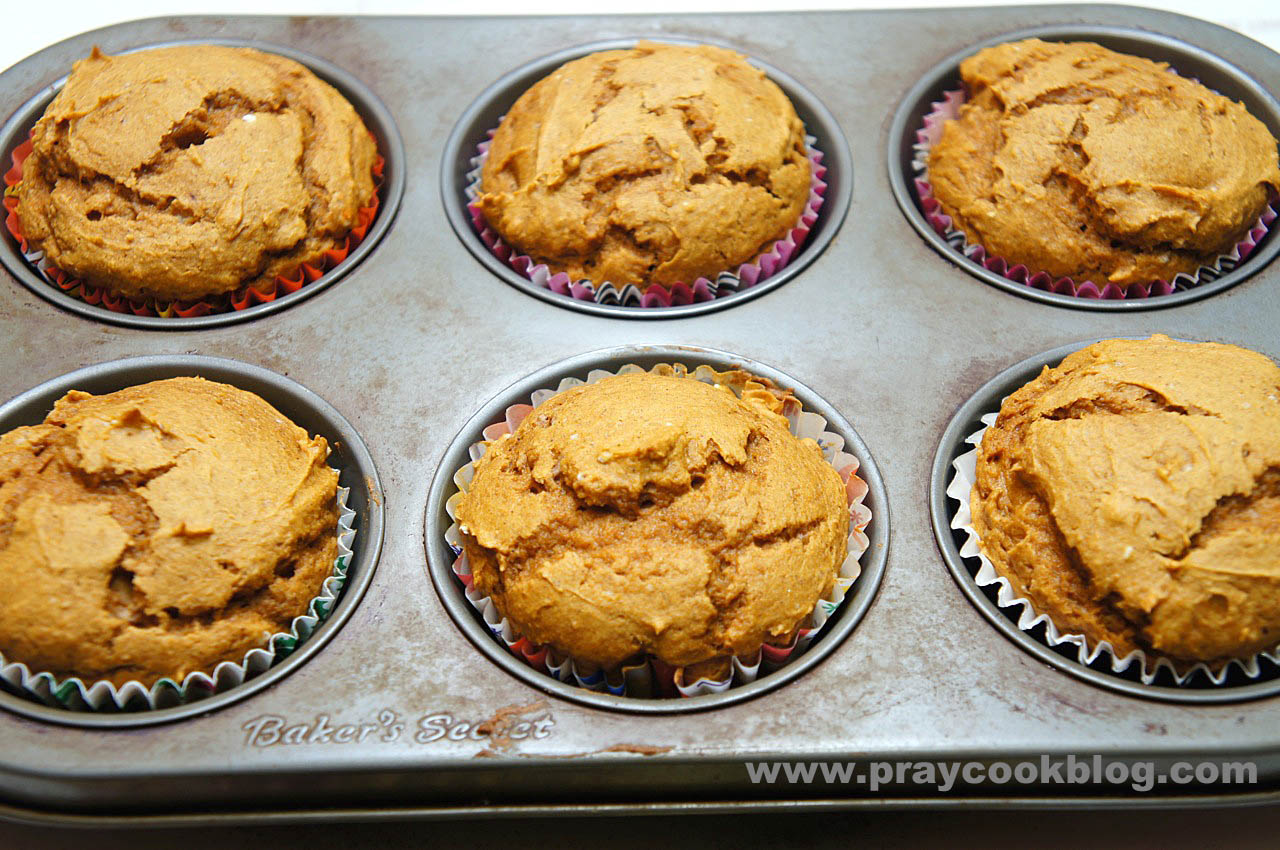 The cupcakes are baked 25 to 30 minutes. (My cupcake tin sure looks cruddy, but actually, it is just old!) I baked mine for 30 minutes and they turned out just right.
The cake is very moist, a little dense, and totally delicious. A little powdered sugar is enough to sprinkle on the top. Or you can crank 'em up a notch …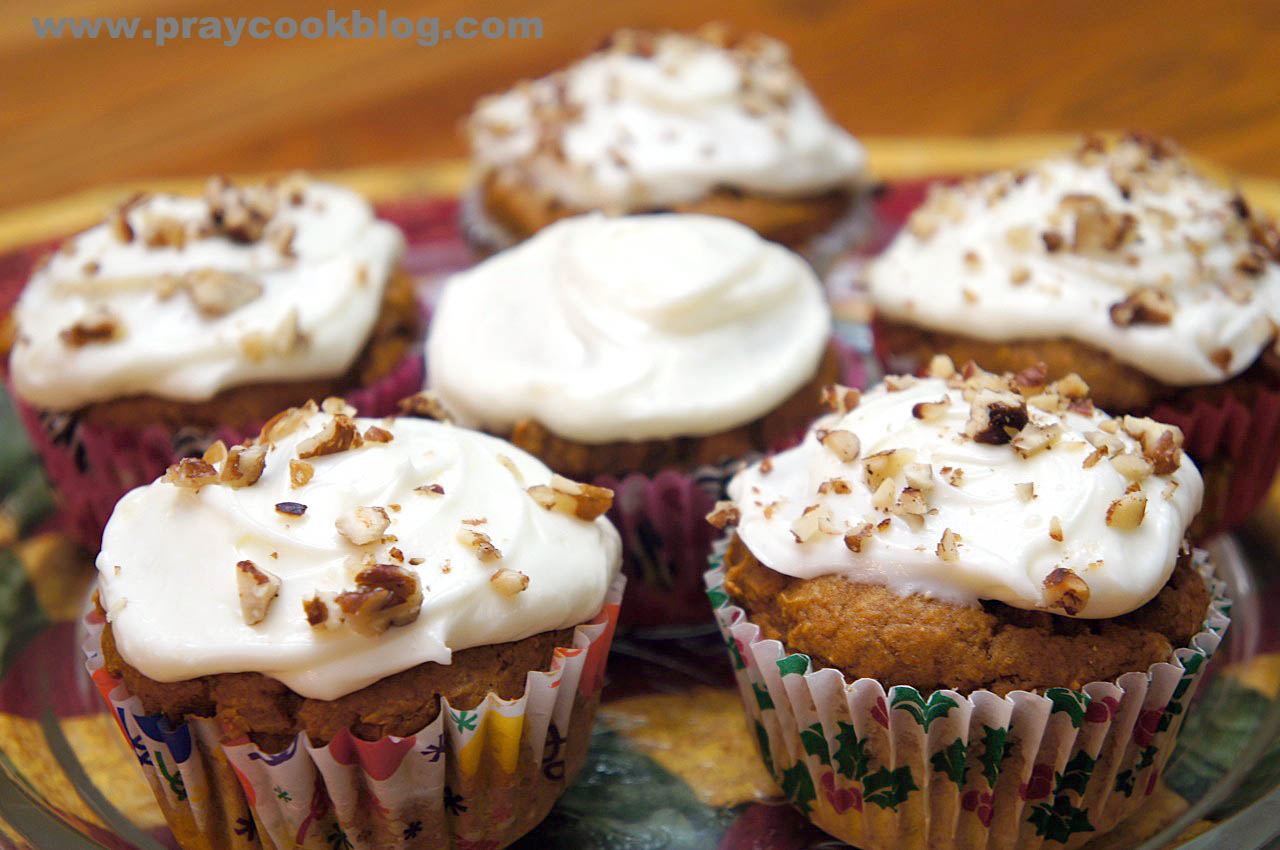 A cream cheese frosting and crushed sugared pecans will put these cupcakes over-the-top! I like over-the-top. Oh, but wait … there's more!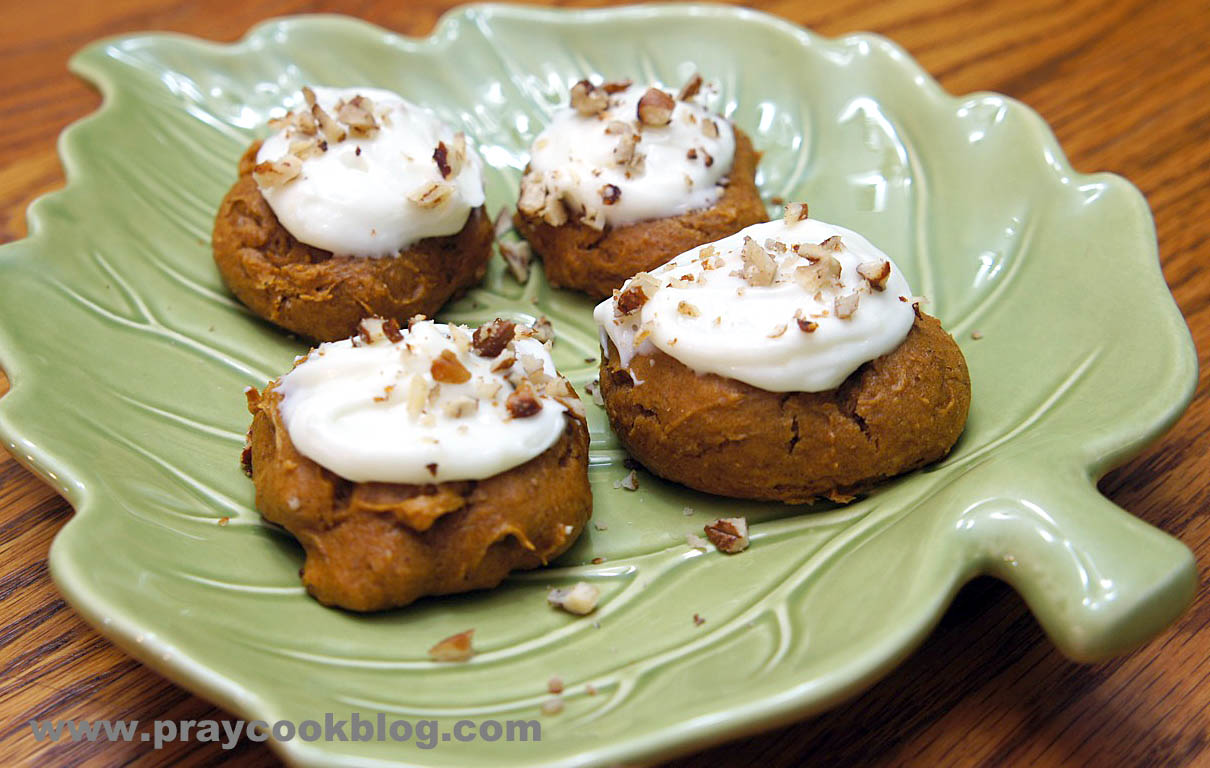 These exact two ingredients also make awesome Pumpkin Spice Cookies. I used the same batter dropped by teaspoon on to a baking sheet. I baked them for 15 minutes. Topped with a dollop of cream cheese frosting and the rest is culinary history! Yum!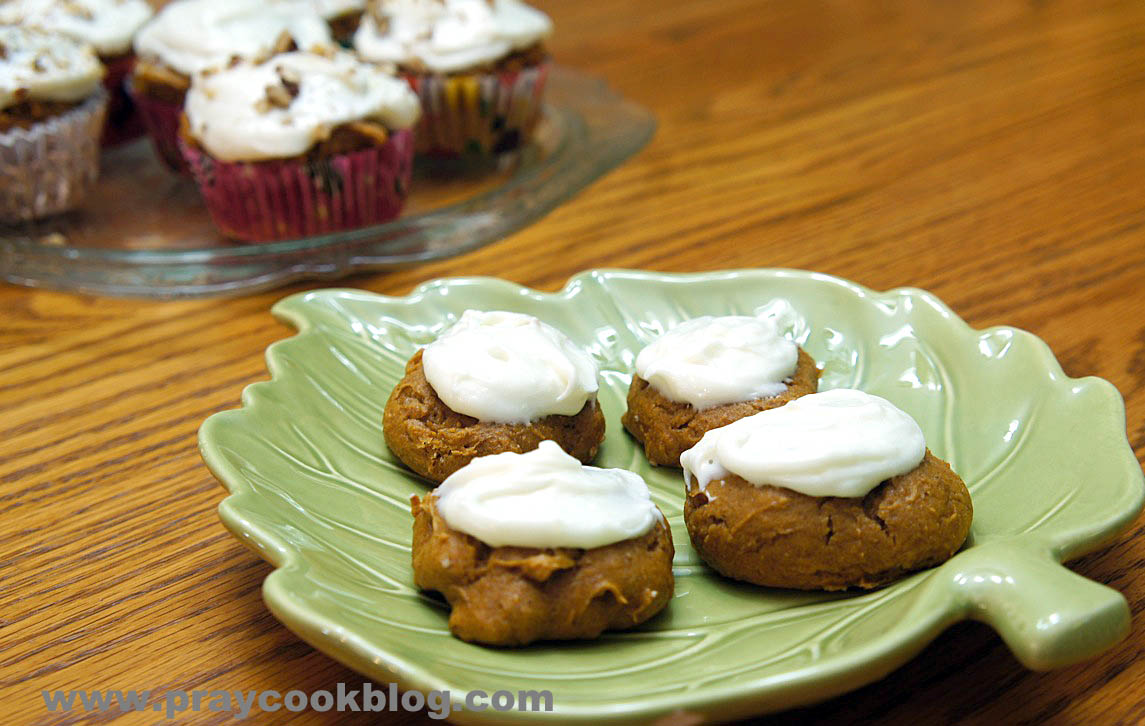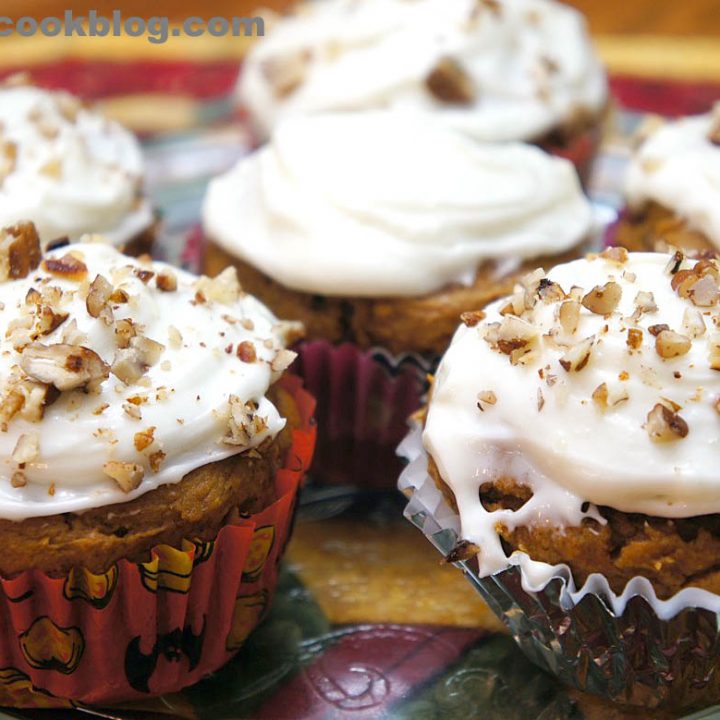 Two Ingredient Pumpkin Spice Cupcakes
Yield: 12

Prep Time: 5 minutes

Cook Time: 20 minutes

Total Time: 25 minutes

You won't need a fully stocked pantry of sugar, flour, eggs and spices to make these wonderful cupcakes!
Ingredients
1 box Cake Mix, Spice Or Yellow (16.5 Ounce Box)
15 ounces, weight Can Of Pumpkin Puree, (NOT Pumpkin Pie Mix)
Powdered Sugar (for Sprinkling)
1 can Cream Cheese Frosting, 16 Ounce Size
Instructions
Preheat the oven to 350 F. Place paper liners in a 12-count cupcake pan.
In a large bowl mix together the cake mix and the can of pumpkin and mix well. This can be mixed by hand or with an electric mixer. Fill the cupcake wrappers with batter, going about 3/4 of the way to the top. These cupcakes will rise slightly so do not over-fill.
Place the cupcake pan in the middle rack of the oven and bake for 20-25 minutes. When done, cupcakes should spring back when touched. Remove from the oven and set cupcakes on a rack to cool.
Once completely cooled, frost with cream cheese frosting or for a lighter treat, sprinkle the top of the cupcakes with powdered sugar.
Notes
The spice cake mix blends really well with pumpkin but a yellow cake mix works well also. Recipe adapted from various versions on the internet.
Nutrition Information:
Yield: 12 Serving Size: 1
Amount Per Serving: Calories: 371Total Fat: 8gSaturated Fat: 2gTrans Fat: 0gUnsaturated Fat: 4gCholesterol: 0mgSodium: 392mgCarbohydrates: 74gFiber: 2gSugar: 54gProtein: 2g

Nutrition may vary depending on your exact ingredients.

Here are a few recipes I bookmarked this week. So many recipes … so little time!
Sharp Cheddar Cheese Crackers by none other than Joy The Baker
Salted Caramel Apple Cheesecake DIP! Browned Eyed Baker is at it again!