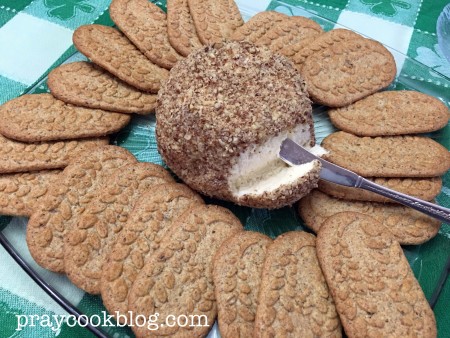 My sous-chef dish-washing mom came home from Community Bible Study all excited with a recipe in hand!  "You've just got to make this" she said.
Our friend Barbara made this dessert cheese ball for a fellowship lunch.  Everyone went wild over the surprised rich white chocolate liberally mixed together with a fine vanilla extract.  Cream cheese and butter are the base for the ball and then finely chopped pecans round it all out.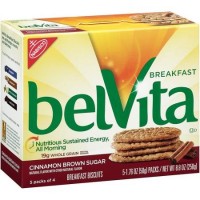 Barbara served this delectable dessert on graham crackers and mom said it was great.  We decided to serve them on belVita crackers and I highly recommend it.  Wow, what a lovely dessert.   Add a little fruit on the side and this is a home run!
The cream cheese could easily be colored green for St. Patrick's Day, red for Valentine's Day or Christmas and  even blue for the 4th of July!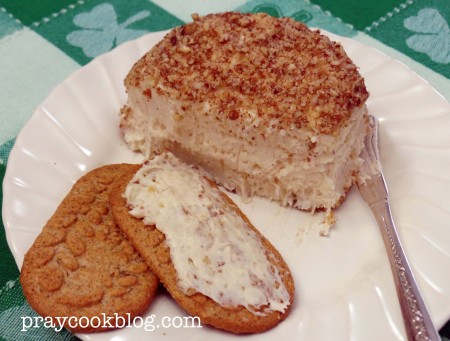 I've been totally out of touch with my blog lately while giving daily attention to this one.  This recipe is just too good not to send out to you!
Happy Spring!  Enjoy the cheese ball!
Blessings, Catherine

White Chocolate Cheese Ball
Sweet surprises wait inside this wonderful dessert cheese ball!
Author:
Adapted by Catherine Daugherty
Ingredients
8 ounces cream cheese, softened
½ cup butter, softened, (not margarine)
1 teaspoon pure vanilla extract
¾ cup confectioner sugar
2 Tablespoons brown sugar
1 cup white chocolate chips, chopped fine
¾ cup finely chopped pecans

Graham crackers of belVita crackers
Instructions
Beat softened cream cheese, butter, and vanilla until fluffy.
Gradually add sugar until well combined.
Add in chocolate chips.
Cover and refrigerate for at least 2 hours.
Place cream cheese mixture on a large piece of plastic wrap. Shape into a ball and wrap completely in the plastic wrap. Refrigerate for at least 1 hour or longer.
Remove from refrigerator and roll in crushed pecans.

This makes one large ball and can be divided into two smaller ones.

Serve with graham crackers or a favorite sweet cracker.
Notes
<span></span>This cheese ball mixes in a couple of minutes in a food processor!

Adding food color to the mixture will add a festive touch for St. Patrick's Day (green), red dye for Valentine's or Christmas or even blue dye for the 4th of July!

I like to serve with brown sugar and cinnamon belVita crackers. Just delicious!