Are you looking for the perfect Christmas recipe? Maybe you've waited until last minute to start planning your Christmas dinners this year. No worries, we've gathered 50 trending Christmas posts that are sure to delight!
The posts below all have at least 25,000 shares and over 5 MILLION collectively!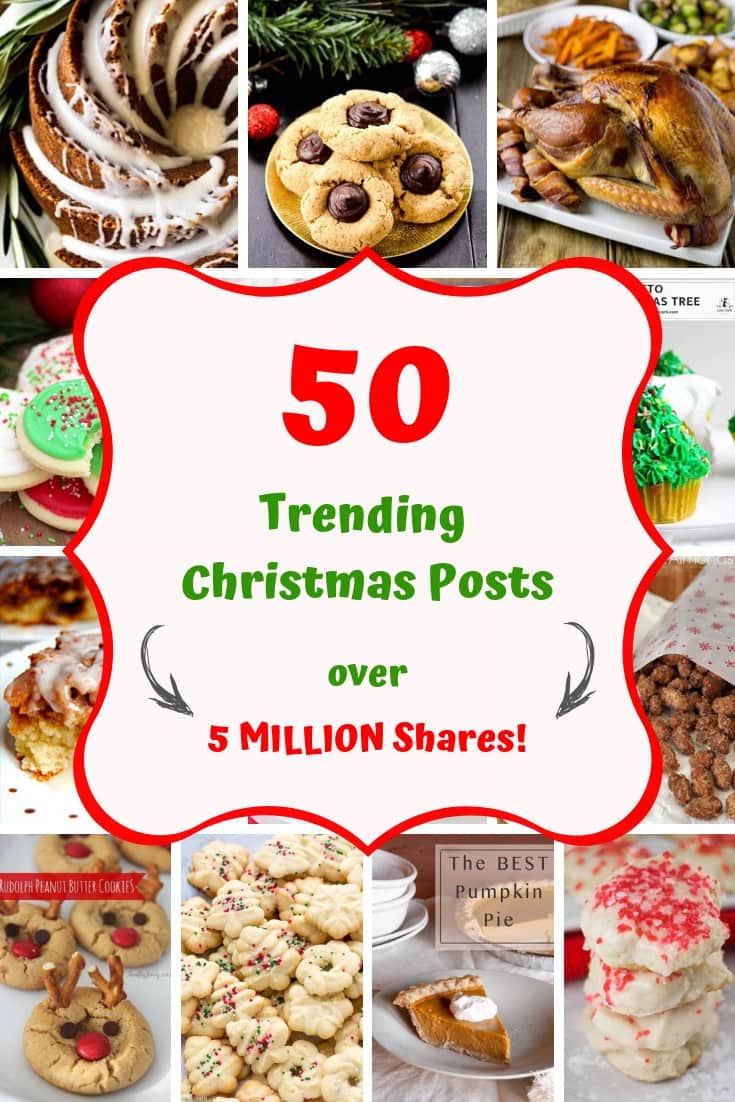 Need a unique Christmas gift idea? We've even sprinkled some of those in at the bottom for you.
The Best Christmas Desserts
To me, it isn't Christmas without a wonderful Christmas dessert. All of these desserts are sure to tempt your sweet tooth. Which one is your favorite?
The Best Christmas Dinner Options
Oh, it's time for the Christmas feast! No matter what your diet is, you will love these delicious main dishes. What Christmas food traditions do you have with your family and friends?
Other Trending Christmas Posts
It's not all about Christmas desserts and Christmas dinner. These trending Christmas posts cover everything from side dishes to last minute Christmas gift ideas, to Christmas games and decorations!
I'm sure by now you've found at least one Christmas post that has caught your eye! If so, be sure to help spread the Christmas cheer by sharing this post below.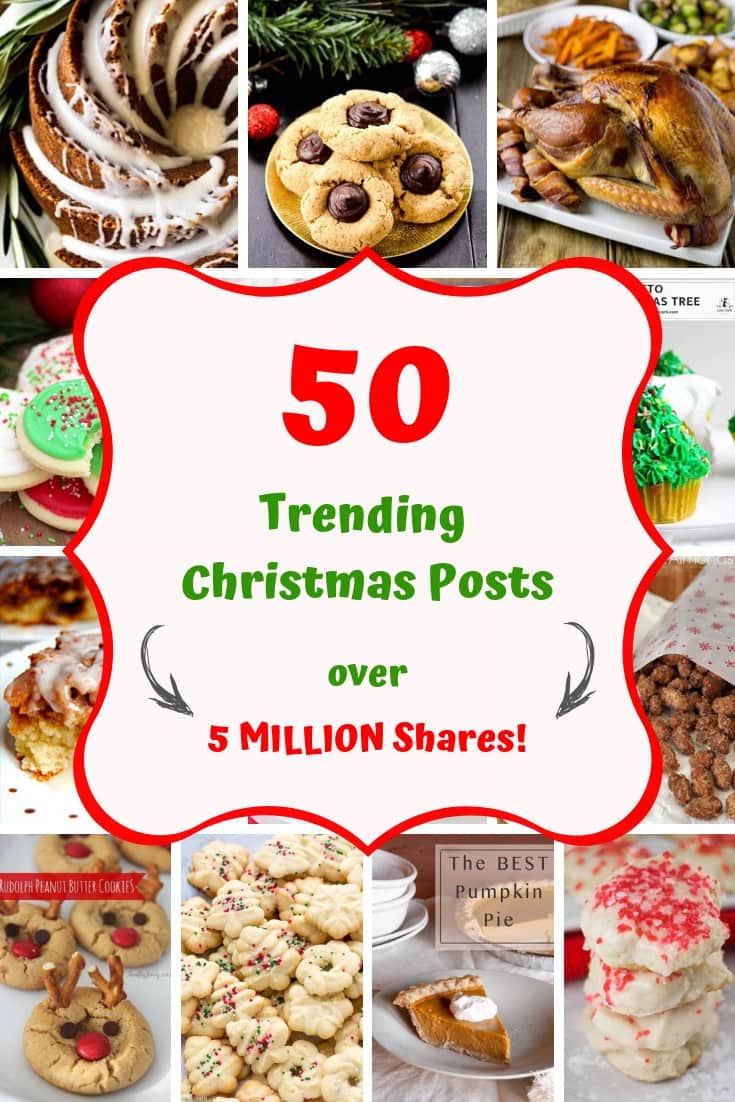 Merry Christmas!