I absolutely adore LongHorn's Garlic Parmesan Crusted Chicken. I am quite certain it is not low-cal but I am just as certain it packed with so much flavor I can eat it often — in moderation 🙂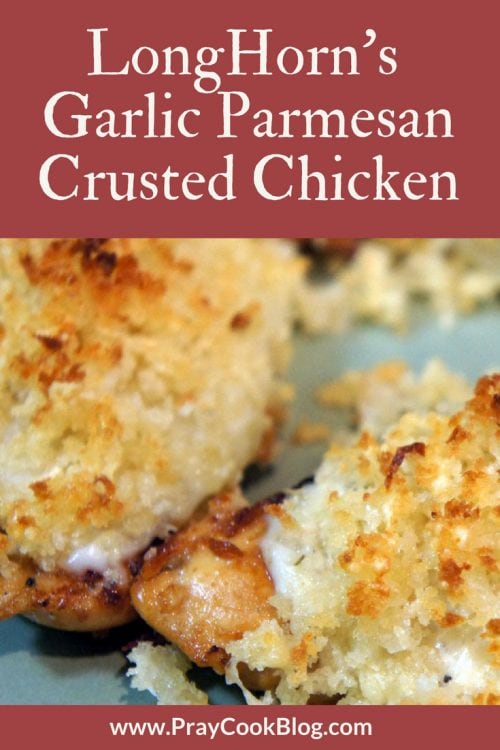 It was no surprise to my family when I went searching for a taste-alike recipe. Remember when I shared how to make homemade ranch dressing? I originally made the dressing to go with this recipe. I highly recommend making the ranch dressing because it is so easy and good, but if you already have it bottled in your refrigerator then start there.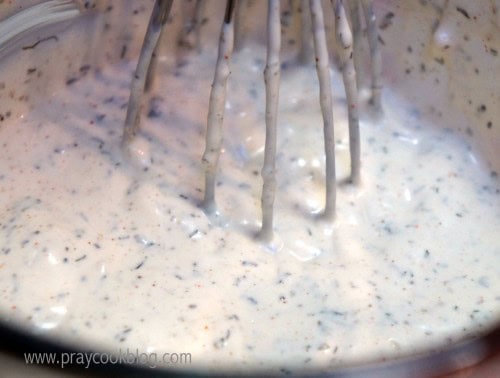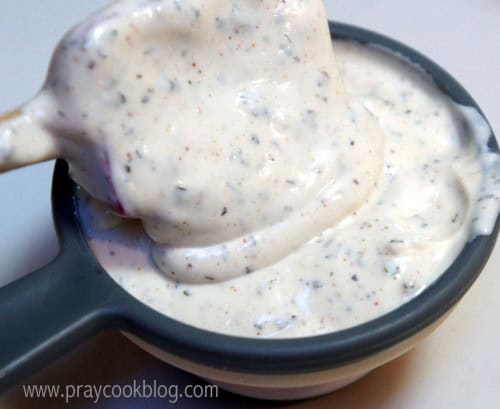 The recipe starts out by mixing together the marinade of olive oil, ranch dressing, Worcestershire sauce, vinegar, lemon juice, garlic, and pepper.  The chicken can marinate for 2 to 3 hours or overnight.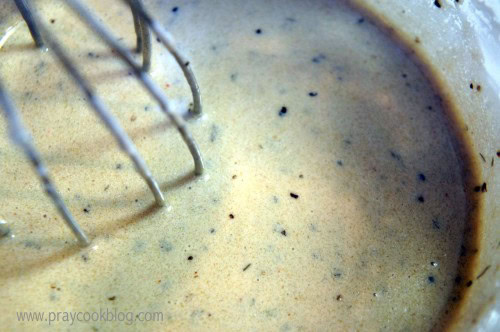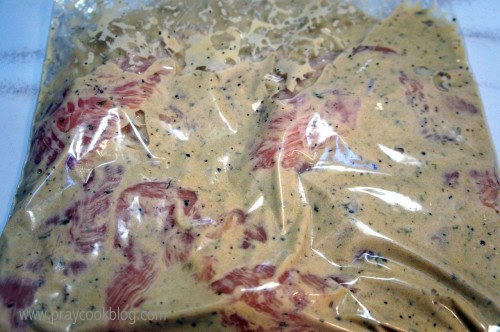 I like to use chicken tenders, but any chicken breast can be used and cut into any size you wish.  The chicken can be fried on the stove, grilled on the BBQ, or in my case, I like to place a cast iron skillet on the BBQ and grill them that way.  I don't add any oil to the skillet just place the marinade chicken pieces directly in the hot skillet.  The chicken is grilled nicely and does not dry out — which is a problem I have when I place the chicken directly on the BBQ grill.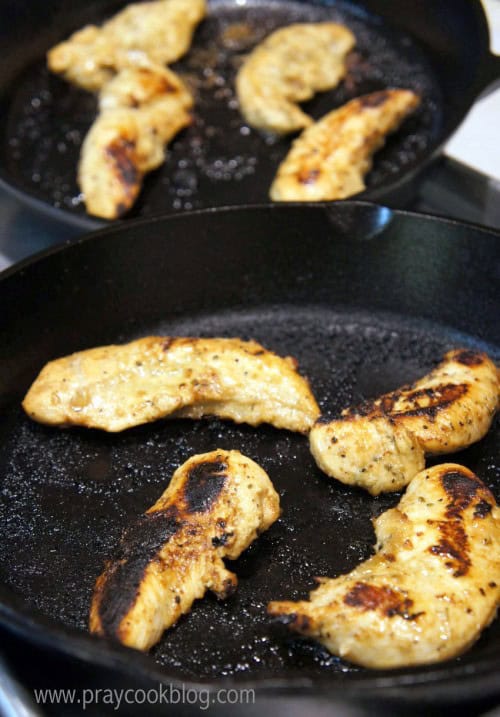 While the chicken is cooking prepare the Ranch spread and the Garlic Parmesan topping.
Ranch spread is made by mixing Parmesan cheese and ranch dressing.  The crumb topping is made by combining Panko bread crumbs, garlic salt, shredded Parmesan and butter. The crumbs should be evenly moistened.  Once the chicken is done each piece is layered with a dollop of ranch spread, a slice of Provolone cheese, and sprinkled with the crumb topping.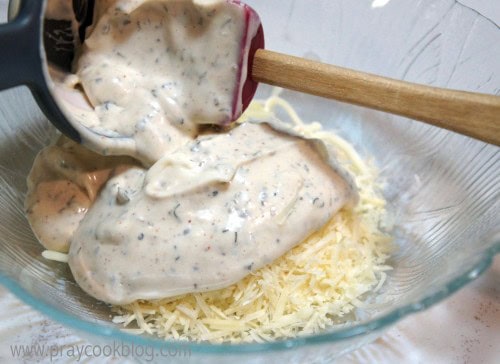 The chicken goes under the broiler just until the cheese is slightly melted and the crumbs are nicely browned.  This is ridiculous because my mouth is actually watering as I recount how to make this wonderful chicken dish.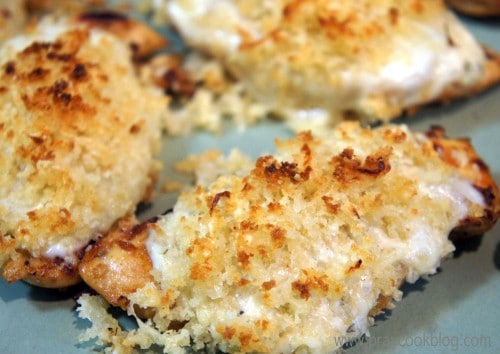 I hope you enjoy!  Happy Baking!
~Catherine
Sound delicious? Share LongHorn's Garlic Parmesan Crusted Chicken Recipe today on Pinterest and Facebook!
Garlic Parmesan Chicken
If you love Longhorn's Parmesan Crusted Chicken then you will absolutely be delighted to make an even better version in your own kitchen!
Ingredients
1 lb. chicken breasts or chicken strips, pounded to ¾" thickness
Marinade
½ cup olive oil
½ cup ranch dressing
3 tablespoons Worcestershire sauce
1 teaspoon vinegar
1 teaspoon lemon juice
1 tablespoon minced garlic
½ teaspoon pepper
Ranch Spread
¼ cup grated Parmesan cheese
¼ cup ranch dressing
Parmesan Crumb Topping
½ cup Panko bread crumbs
1 teaspoon garlic salt
⅓ cup shredded Parmesan cheese
2 tablespoons melted butter
1 cup shredded Provolone cheese (or 6 to 8 slices)
Instructions
Combine ingredients for marinade and pour over chicken. Let marinate in refrigerator for 2 to 3 hours, or overnight. Grill 12-15 minutes, until chicken is nicely browned and done.
While the chicken is cooking, prepare the ranch spread and Parmesan crumb topping.
For the ranch spread, mix ¼ cup of grated Parmesan and ¼ cup ranch dressing. Set aside.
For Parmesan crumb topping mix bread crumbs, garlic salt, shredded Parmesan and butter. The crumbs should be evenly moistened.
Position rack in center of the oven. Preheat broiler.
Transfer cooked chicken to oven-safe casserole dish. Spread ranch spread on each breast, top with provolone cheese and sprinkle liberally with Parmesan crumb topping.
Place chicken under broiler and cook until cheese melts and crumb topping turns light brown.
Serve immediately.