A Walk Through The Bible In One Year
Bringing the Story to Life
Week 9 reading plan per day:
Click on the colored link to read each day's scripture.
Monday (Deuteronomy 1) Tuesday (Deuteronomy 2)
Wednesday (Deuteronomy 3-4) Thursday (Deuteronomy 5-7)
Friday (Deuteronomy 8-10) Saturday (Deuteronomy 11-13)
Sunday (Deuteronomy 14-16)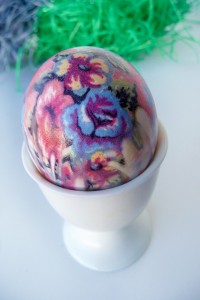 Well, Kate and Sara (of Our Best Bites) have done it again!  Look at this beautiful hand dyed Easter Egg … and wonder, how did they do that?  These young ladies are so creative — even if they did learn this trick from Martha!  On a recent blog post they gave step-by-step directions on how to take an old silk tie and turn it into a beautiful tie dyed egg.  To learn how click HERE and see for yourself! Not more than 3 weeks ago I cleaned out hubby's "dressy clothes" closest and sent 3 dozen silk ties to Good Will.  What was I thinking?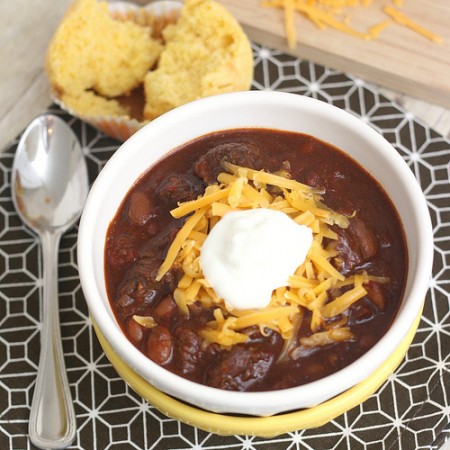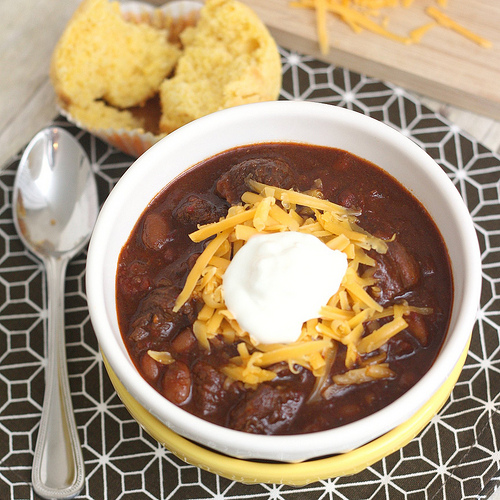 Today I saw this post from Tracey at Tracey's Culinary Adventures.  I got so tickled I just had to share because I am so done with soup for this winter.  And just when Tracey thought it was safe to make soup one more time … Mother Nature brought 80 degree temperatures to New England!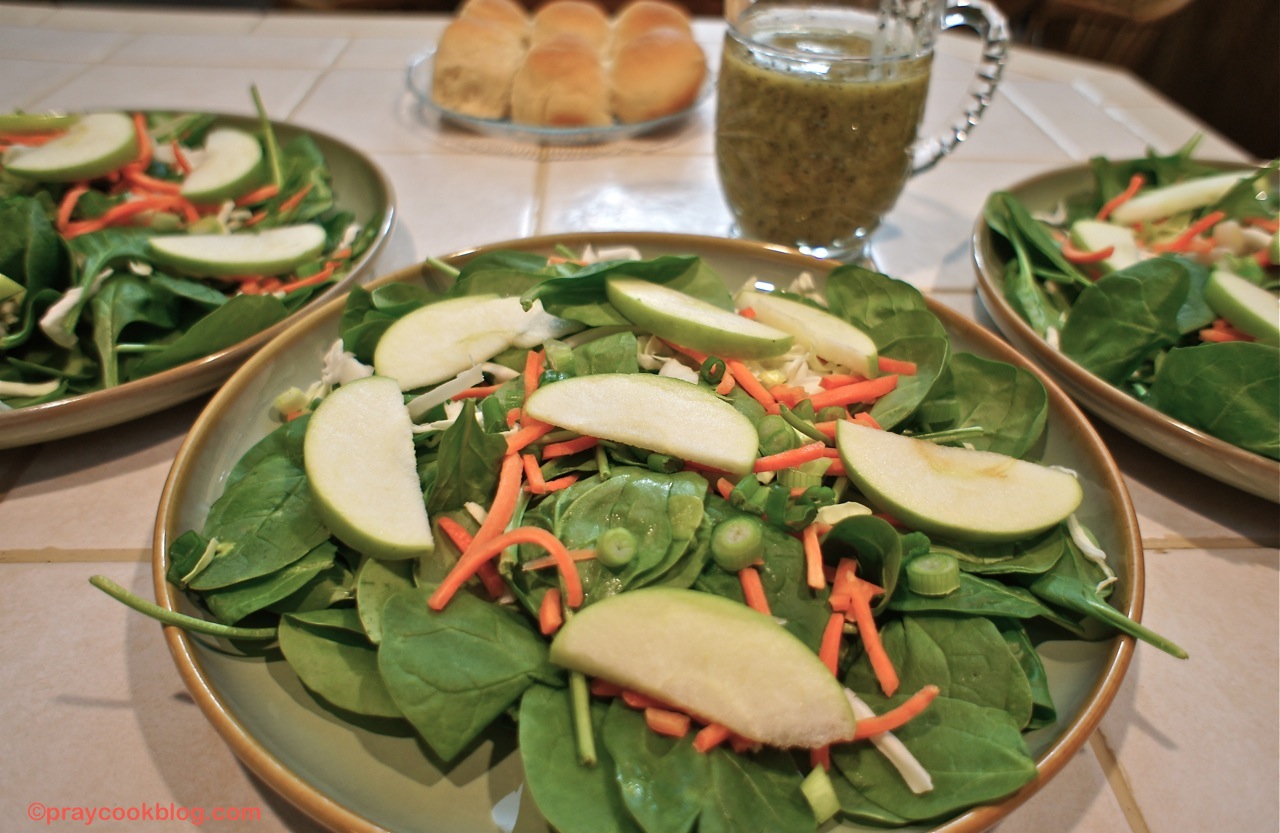 Out with the soup in with the salad is my mantra for spring! Even though we could all see a bit of snow yet this spring the warm weather is giving me the itch for salad.  If you aren't quite there yet, then make Tracey's chili and bookmark this recipe and in a month or two bring it out for a lovely lunch!  We recently had a salad lunch at Community Bible Study.  We all pitched in an ingredient for the salad and my friend Nancy made homemade Lemon Poppy Seed Dressing.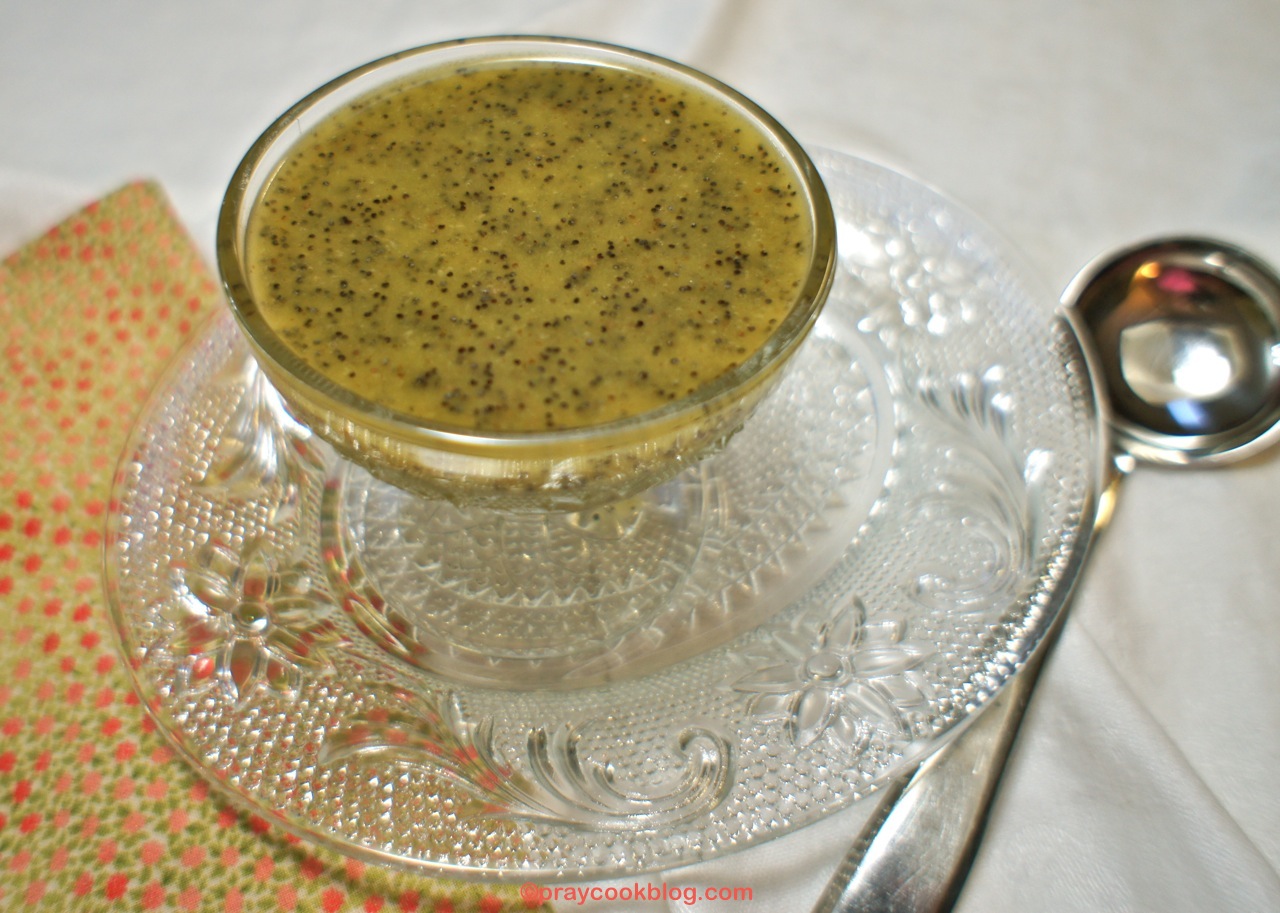 Since she knows we will all be asking for the recipe she very smartly brought a copy for each of us along with the recipe for Apple-Pear Salad.
I made the salad dressing and improvised a bit on the salad with ingredients I had on hand. My salad dressing turned out a little "greener" than Nancy's and I attribute that to the dark green extra virgin olive oil I used.  I will post the recipe for the Apple-Pear Salad and Lemon Poppy Seed Dressing.  The picture above is the Lemon Poppy Seed dressing on a spinach salad, loaded with green onions, carrot sticks, and slice Granny Smith apples.  Fresh, healthy and so delicious.  The yeast rolls came out of the freezer and tasted just like I had made them that day.  I love that about this recipe!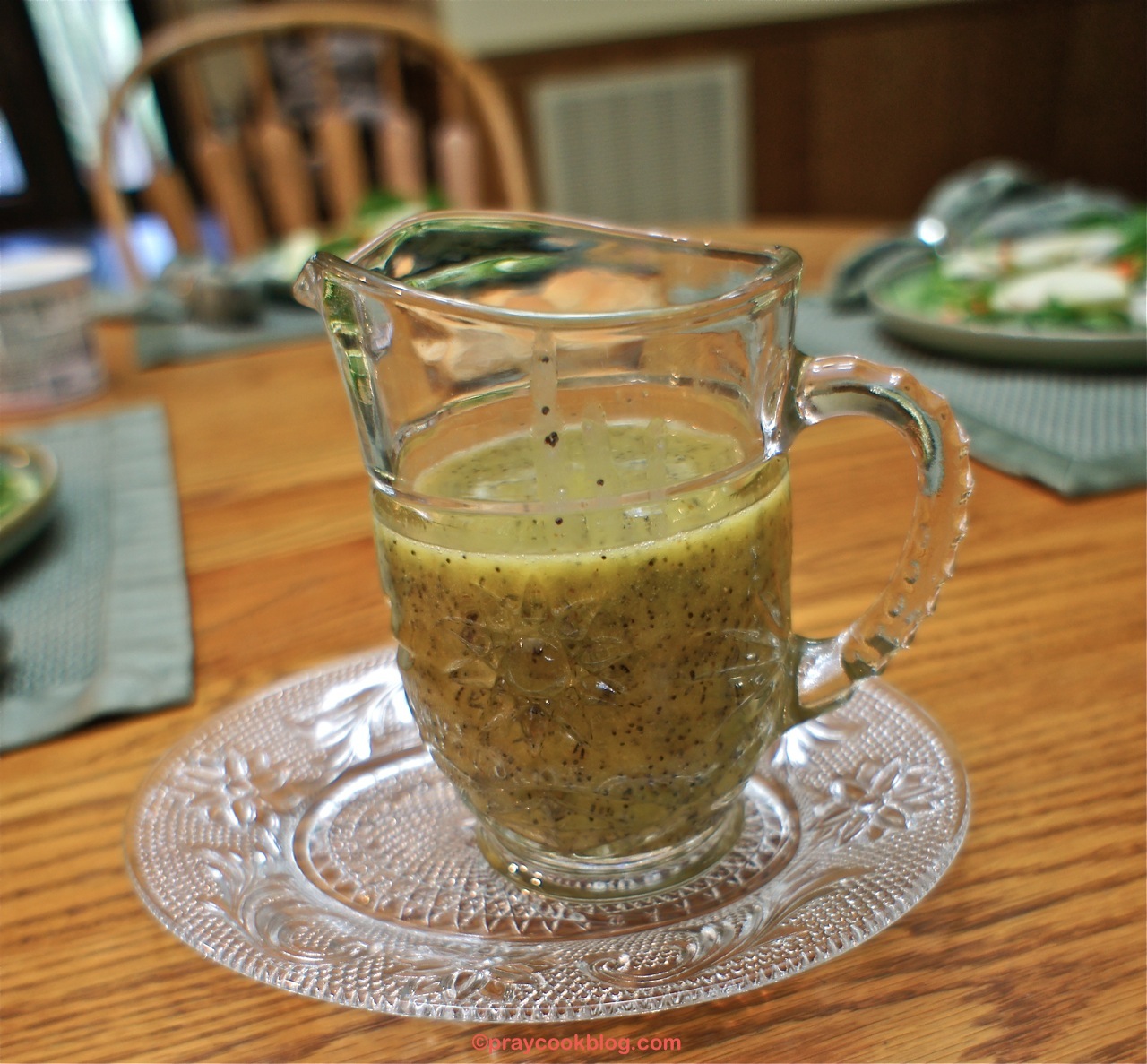 Happy Spring!  Many Blessings and Happy Cooking!

Apple-Pear Salad with Lemon Poppy Seed Dressing
Homemade lemon poppy seed dressing that is sweet with a tang! Serve on this yummy salad loaded with flavors of swiss cheese, cashews, cranberries and sliced fruit! Awesome together!
Ingredients
16 oz Romain Lettuce
6 oz Swiss Cheese, Shaved
1 cup Roasted, Salted Cashews
½ cup Sweetened Dried Cranberries
1 large Apple, thinly sliced
1 large Pear, thinly sliced
Dressing
⅔ cup Extra-virgin olive oil
½ cup sugar
⅓ cup Fresh Lemon Juice
1 tablespoon Poppy Seeds
2 teaspoon Finely chopped onion
1 teaspoon Dijon mustard
½ teaspoon Salt
½ cup Carrot sticks
¼ cup Sliced Green Onions
Instructions
Layer salad ingredients on individual plates.

Place all dressing ingredients in blender and blend until well mixed. May refrigerate for 1 week. Serve at room temperature.