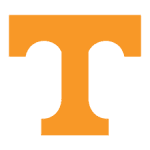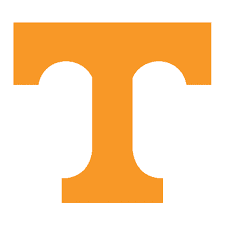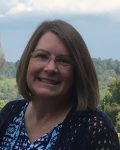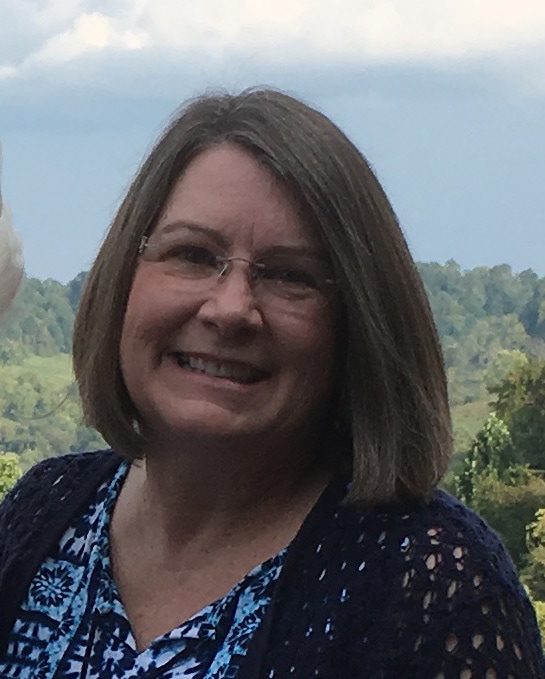 It's that time of year when all things turn orange, and I am not just saying that because I live in the very orange state of Tennessee!
Recently we had some little-people visitors and I wanted to give them a treat before they left for home.  I was thinking of something not-too-sugary but still fun to eat!  I remembered this fun Popcorn cake I made a couple of years ago at Christmas.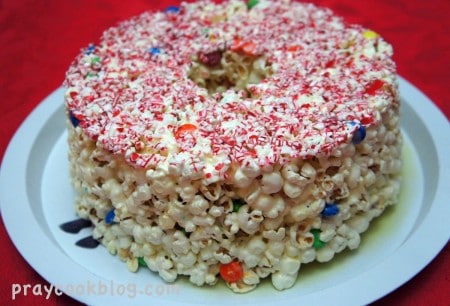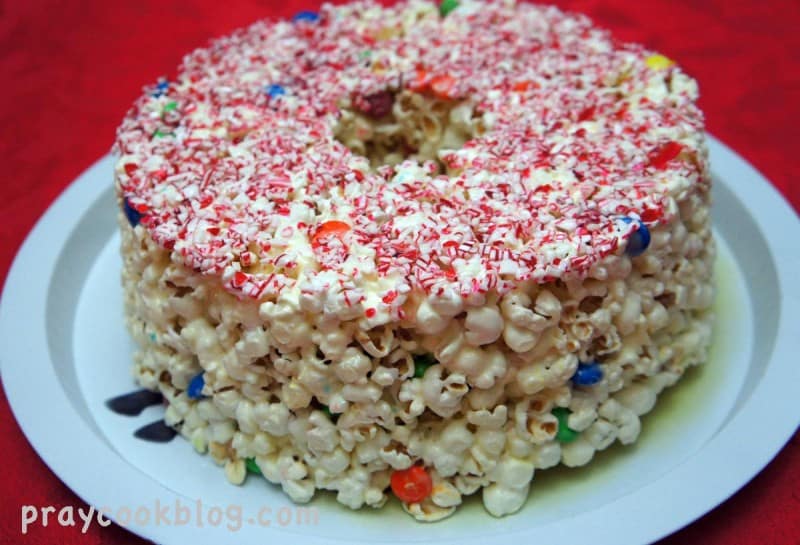 This was the perfect combination with lots of popcorn held together with melted marshmallows.  Adding a few drops of orange food coloring turned this into a perfect autumn treat!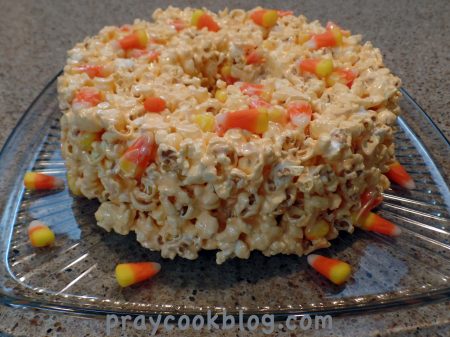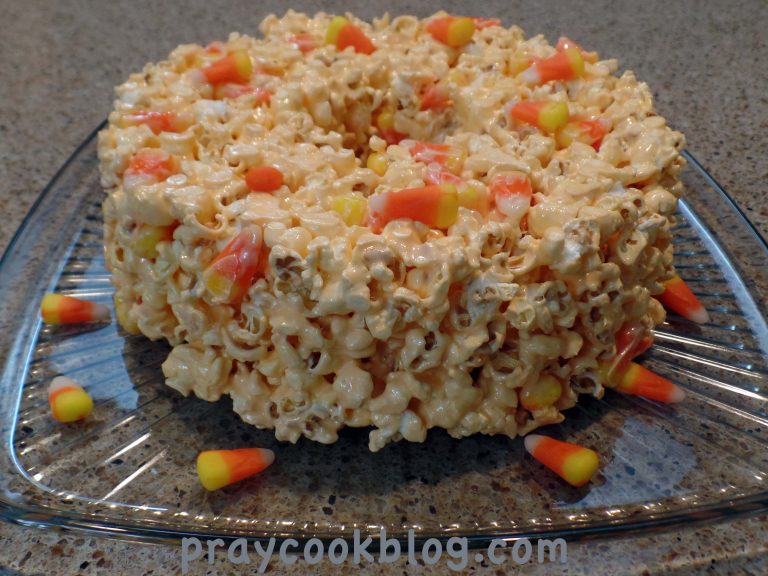 I tossed in a small handful of candy corn to make it a true fall celebration!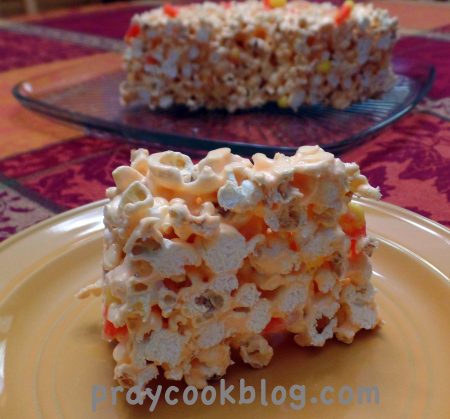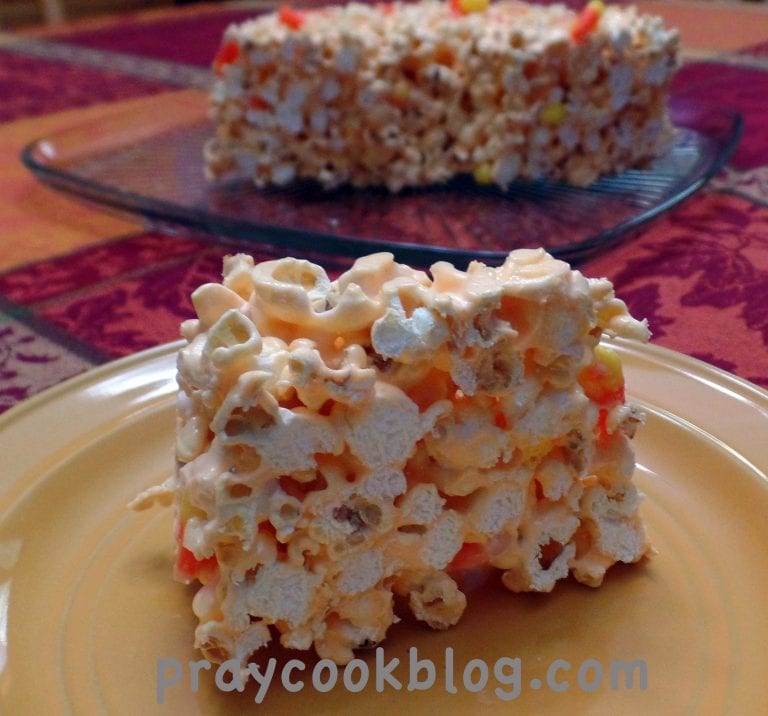 This recipe is a fun kids-in-the-kitchen kind of treat.  It is easy and definitely a hands-on recipe kids like to make!   Let your imagination run wild with the possibilities for this dessert.
Have fun!
~Catherine
Click here for a few more details when making this cake!

Candy Corn Popcorn Cake
Have some fun with a popcorn cake! Delicious, creamy, and so good!
Author:
Catherine Daugherty
Recipe type:
Dessert, Snack
Ingredients
1 Angel Food Cake Pan
1 Air Popcorn Popper
10 oz. bag of mini-marshmallows
5 Tablespoons of margarine*
¾ cup candy corn (or more to taste)
3 drops orange good coloring
Instructions
Pop enough corn to over-fill the angel food cake pan. The popcorn will smoosh down with the marshmallow so use plenty of corn.
Spray cake pan with non-stick oil.
Melt margarine in a large microwave-safe bowl. Add mini-marshmallows. Microwave for 1 minute and stir. Marshmallows should be melted when stirred. If not, microwave a few more seconds.
Add popped corn to the margarine/marshmallow mixture. Stir well.
Stir in candy corn.
Hand-pack the popcorn mixture into the angel food cake pan, pressing slightly to form the cake.
Let cake sit until it is cooled and well-formed. Do not remove from cake pan too soon or it will fall apart when unmolded. Let sit at least 1 hour.
When set, unmold on a cake plate. Sprinkle with additional candy corn if desired.
This cake cuts best with an electric knife.
Notes
Let your imagination run wild! Add hot tamales, crushed candy canes, M&M's are all colorful and tasty additions!

Rice Krispie cereal can be used in place of popcorn.

*Butter can be used instead of margarine, but it is slightly more greasy.