Isaiah 41:10  Do not fear, for I am with you.
God knows where we are. Sometimes we forget this.  Sometimes we even feel that God has forgotten us.  He hasn't.  God knows exactly where we are.  So when you are afflicted with those forsakes feelings, when you're on the verge of throwing a pity party, thanks to those despairing thoughts, go back to the Word of God.  God says, "I know where you are."                                                         
Charles Swindoll
I really like Facebook.  I know there are pros and cons to having "so much information" out on the net, but for me — I like it!  I like it that my kids can spend an afternoon at the swimming pool and by night I can see the video of my grandson doing his first flip into the water!  I like it that even as my niece's children are growing by leaps and bounds in another area of the country, I can experience some of their precious moments in pictures via Facebook.  And I especially like the fact that I have reconnected with high school friends who although I haven't seen them for some years, we still share great teenage memories.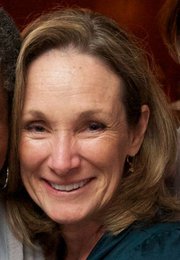 One of those friends, Marla Spencer sent me a fabulous Chicken (or fish) Polenta Artichoke recipe.   She and I both live "in the south" but we are still about 8 hours away from each other.  We are fortunate to have rekindled our friendship via Facebook and this blog!  I made this Chicken dish for our Sunday dinner.  We invited  Lee's brother and our sister-in-law to come over for Sunday dinner and "taste test" this new recipe.  I am sure it is no surprise to Marla that everyone loved this dish.  It is tasty and tangy and the Herbs de Provence provide the wonderful essence of the southern France region.  I had all the ingredients on hand so I made my own mix.  I am looking forward to using the herbs sprinkled over this seasons fresh vegetables as well as soups this fall.  I made my own Polenta the night before and let it set up real well before slicing it.  There are many recipes for Polenta and I have included the one I used.  Everyone at the table agreed they all want to be included when I make this again using Tilapia — thank you Marla for sharing.  This is a keeper recipe!
A Shared Recipe From Marla Spencer
Chicken (or Fish) Polenta Artichoke Bake

Ingredients:

4 Chicken breasts, boneless and skinless or 4 Fish filets of your choice (we like Tilapia)
Polenta (we use the polenta that comes in a tubular package from the refrigerated section of grocery store, but you could make up your own of course)  * See recipe below
1 – 8 oz. jar artichoke hearts
1 Handful sun dried tomatoes or fresh tomatoes can be used
3 Garlic cloves minced or 1 ½ teaspoons of minced from a jar
2 Shallots, minced
1 cup plain Greek style yogurt
Herbs of your choice (we like Herbs de Provence**)
Grated Parmesan or Pecorino Romano cheese

Preheat oven to 425 degrees.

Choose a baking tray that will hold your chicken or fish in one layer,  then line with polenta slices.

Place chicken or fish on top of polenta.

In a bowl, mix yogurt, blurp of olive oil, shake or two of balsamic vinegar, artichokes, tomatoes, garlic, shallot, herbs, and cheese.


Pour mixture over chicken or fish in baking tray.

Bake about 35 min, depending on thickness of meat.
*  Polenta
Cornmeal is transformed in the all-so-versatile polenta when it's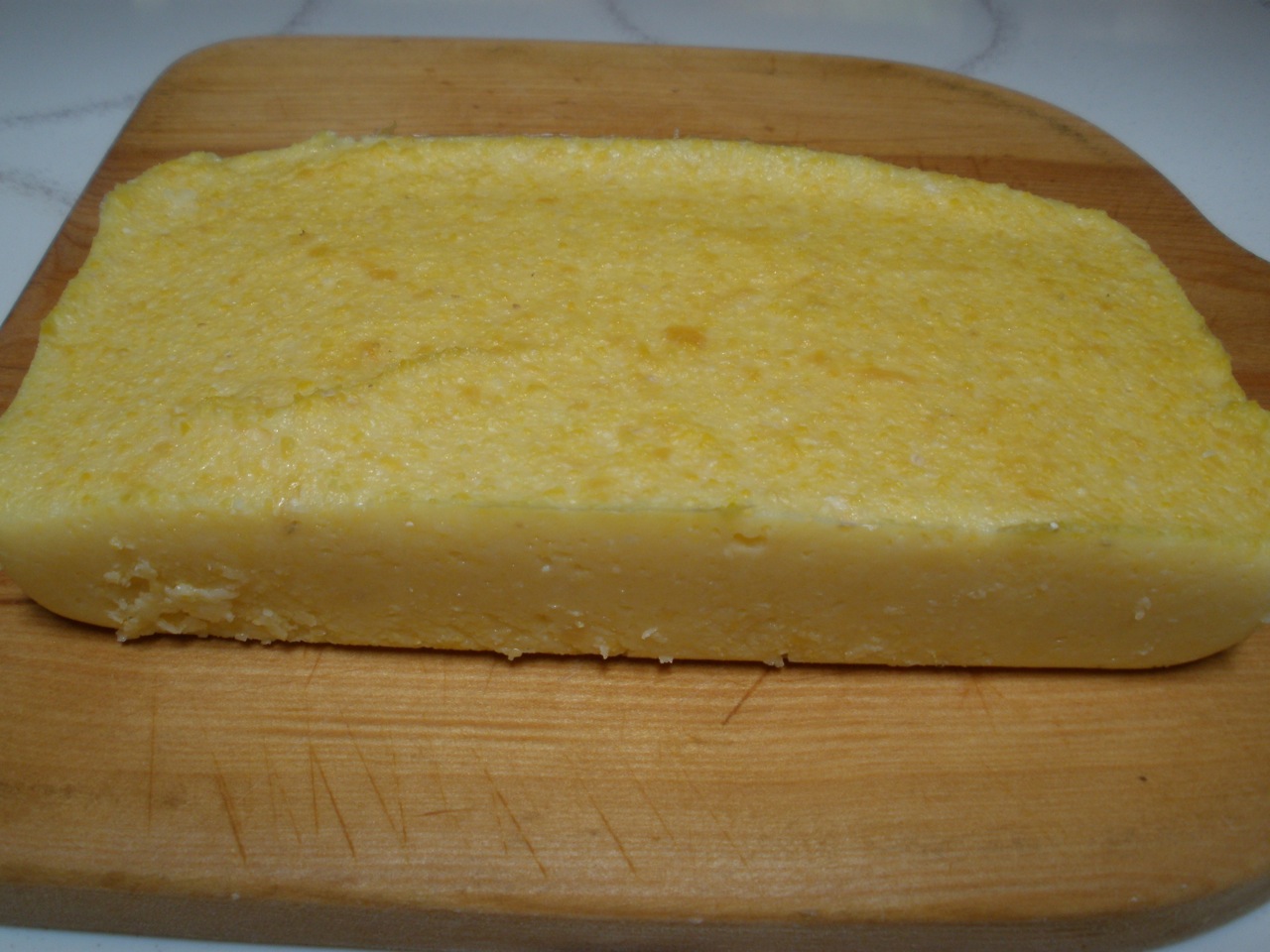 boiled and then chilled. Parmesan cheese gives this polenta a nice, subtle cheese flavor.
Ingredients:
1 cup cornmeal
1 cup cold water
1 teaspoon salt
3 cups boiling water
1 cup grated Parmesan cheese
Directions
In a mixing bowl combine cornmeal, cold water and salt.
Grease a loaf pan.
Bring the remaining 3 cups of water to a rolling boil and stir in the cornmeal mixture. Bring the mixture back to a boil while stirring constantly. Reduce heat to a simmer and stir in the cheese.
Let the mixture simmer for 20 to 30 minutes; stirring frequently. Allow the polenta to simmer until it becomes very thick.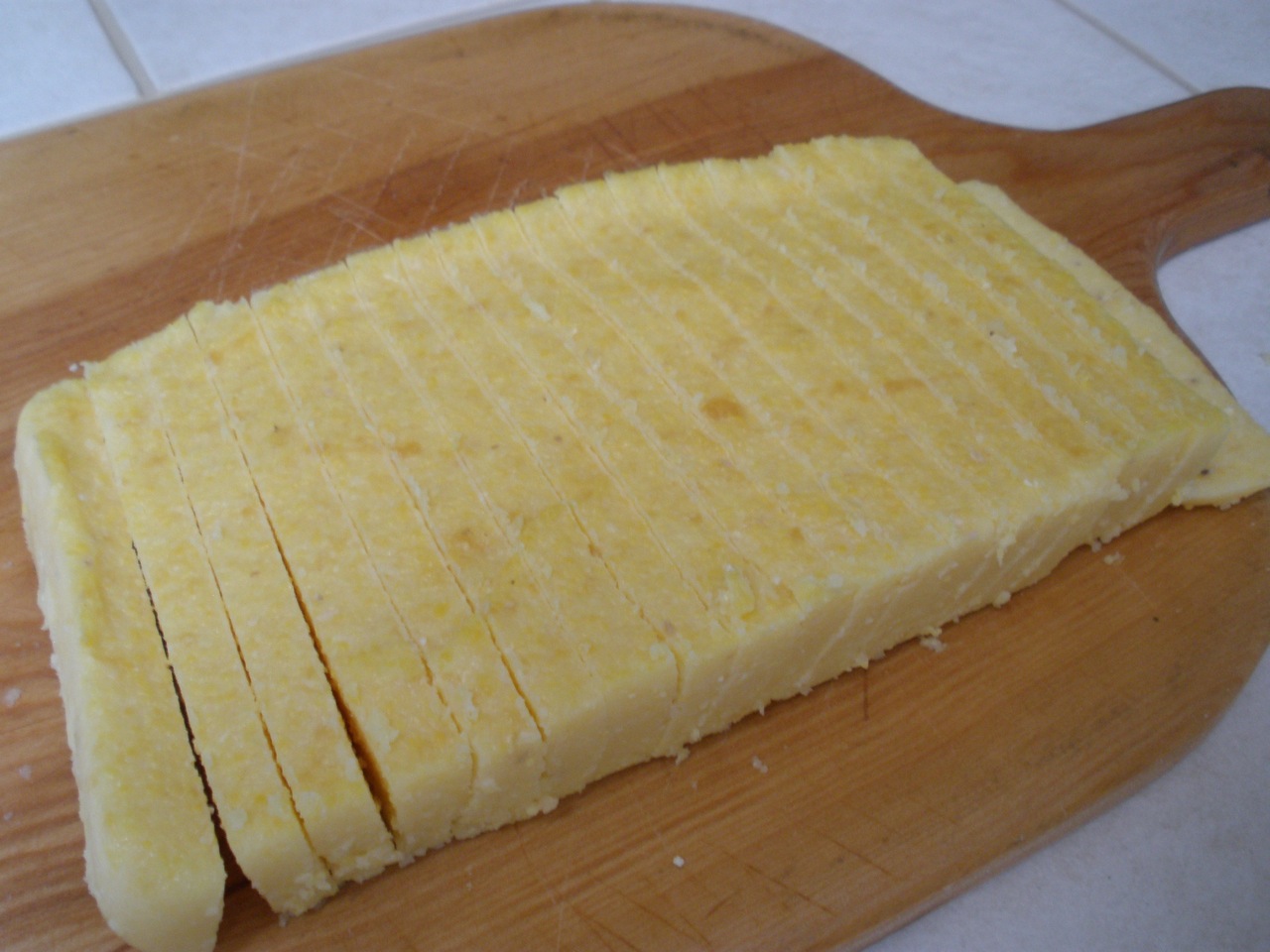 Spread the mixture into the loaf pan and refrigerate at least 4 hours before serving.  It is then ready to slice into ½" slices and use.
**  Herbes de Provence is a mixture of dried herbs typical of Provence, France.  Formerly simply a descriptive term referring to herbs typical of Provence, in the 1970s, commercial blends started to be sold under this name.  Most commonly used to season chicken, vegetables, or meat.
Ingredients:
3 Tablespoons dried marjoram

3 Tablespoons dried thyme

3 Tablespoons dried savory

1 teaspoon dried basil

1 teaspoon dried rosemary

1/2 teaspoon dried sage

1/2 teaspoon fennel seeds
Preparation:
Combine marjoram, thyme, savory, basil, rosemary, sage, and fennel.
Mix well and spoon into a tightly-lidded jar.
Store in a cool, dark place up to 4 months.