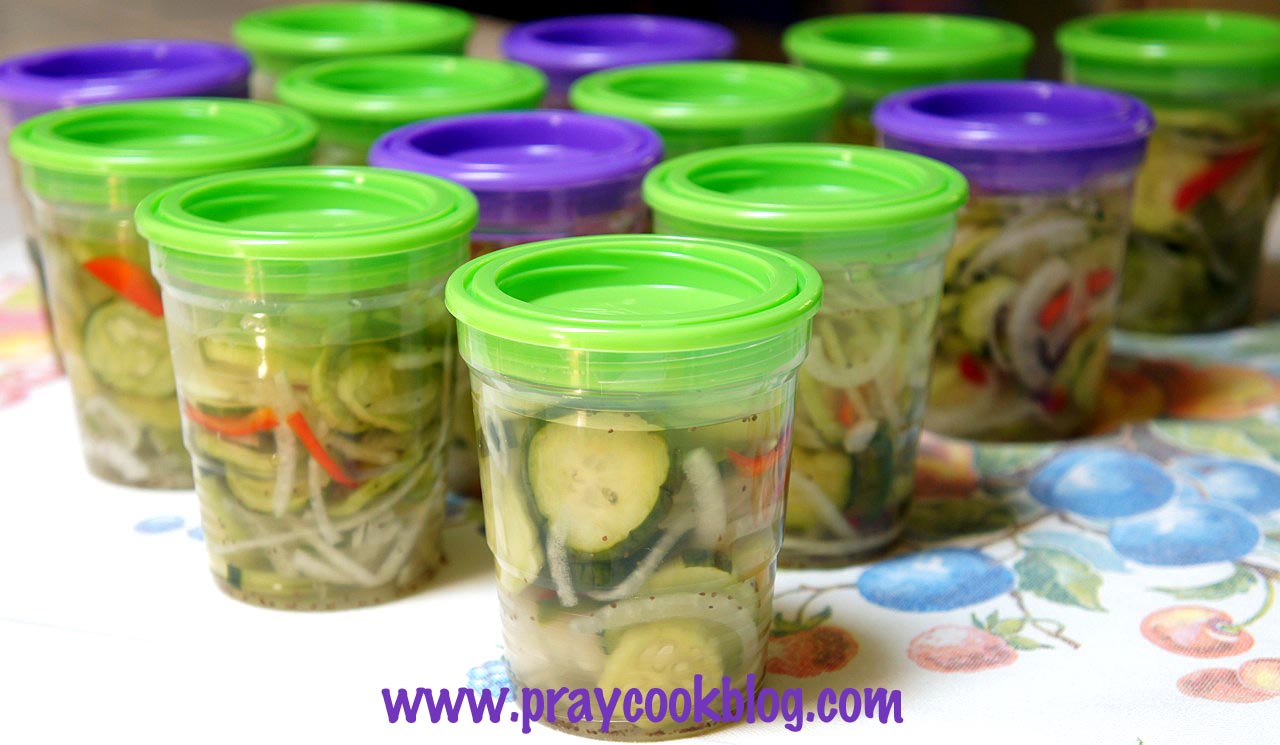 When my neighbor, Kathy, called and asked me for a good freezer pickle recipe I said, "can you freeze pickles?" She laughed and said "I hope so! I have waaaay too many cucumbers but I don't want to can them."  Okay. Freezer pickles. I began searching for recipes and much to my surprise — I found lots of them!  I was so shocked and kept thinking, "won't they be soggy after freezing?"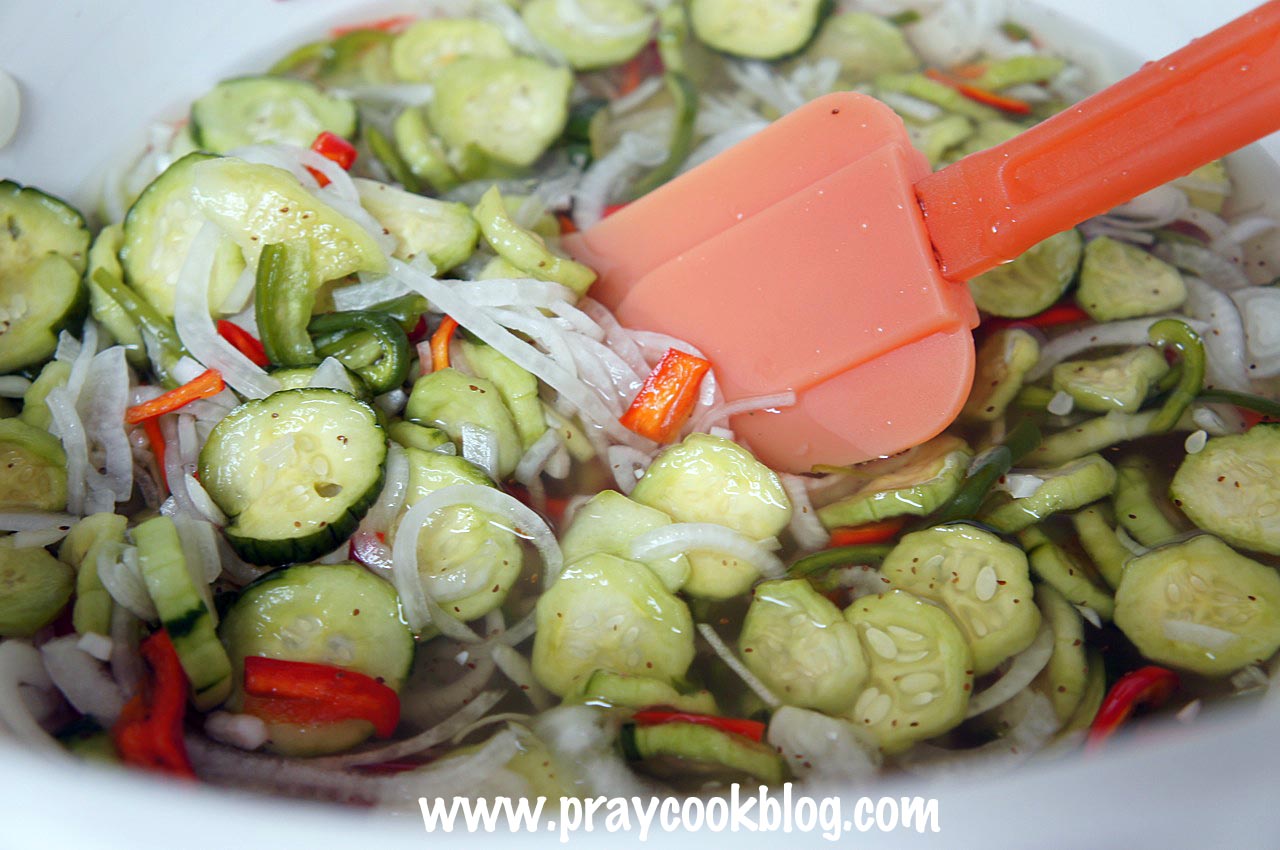 This process starts out by slicing up cucumbers, onions, red peppers and green peppers.  The vegetables are then covered with a sugar, salt, and vinegar mixture.  I added celery seeds and started the marinating process.  The mixture is covered and refrigerated for 3 days with a stir each day.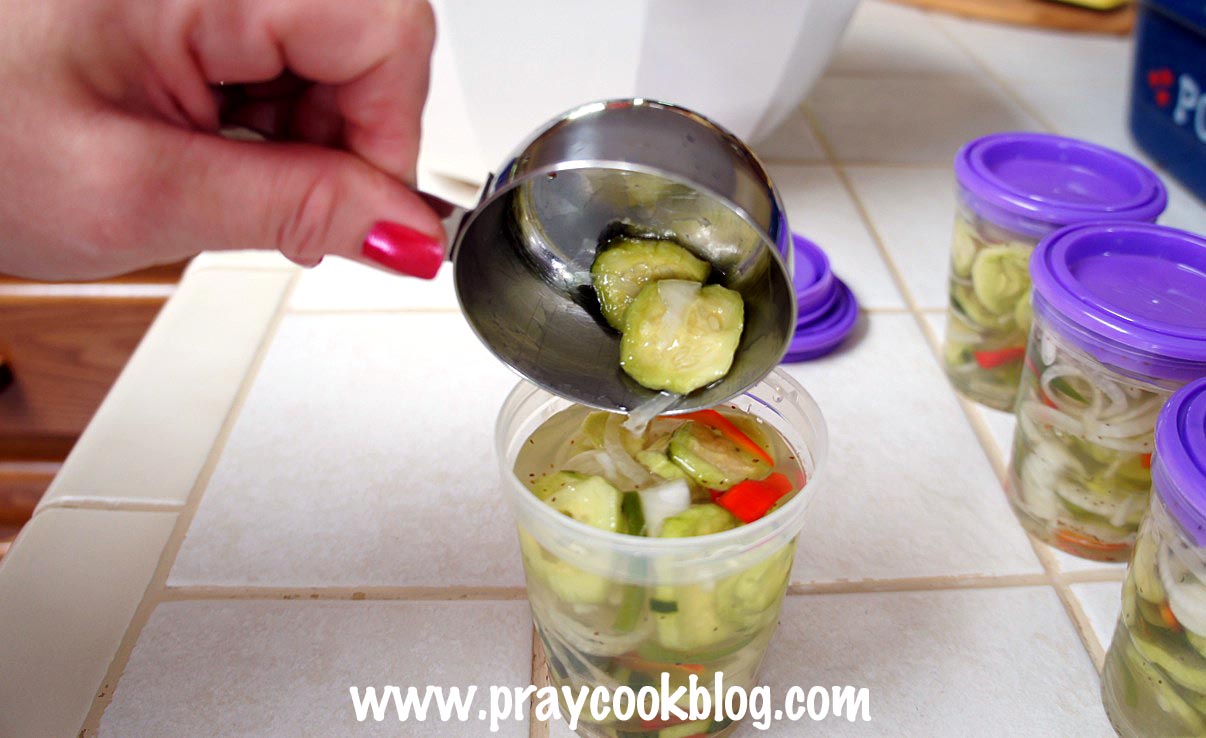 At the end of the 3 days the pickles and veggies are placed in freezer containers.  I quickly put them in the freezer to get them frozen as I was still suspicious that the cucumbers would be crispy afterwards.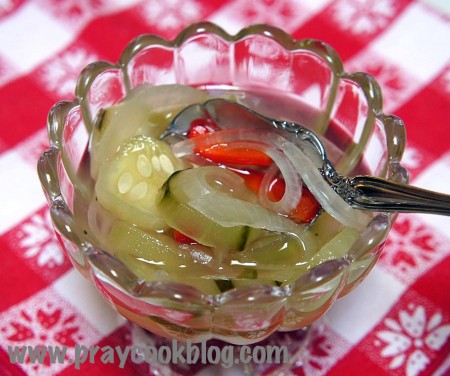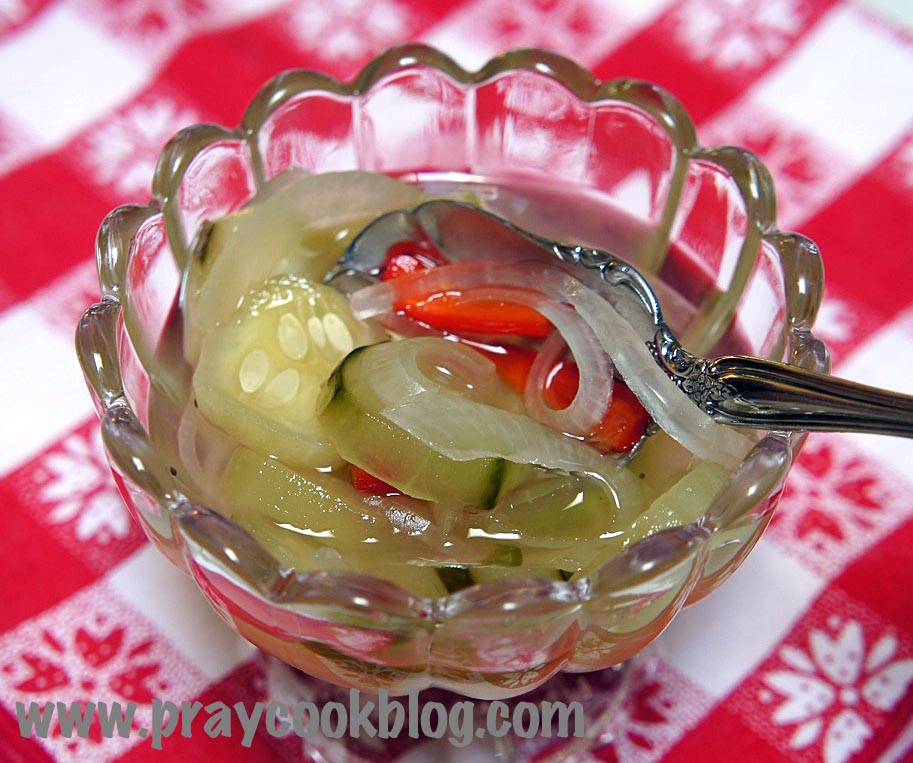 I left them in the freezer a week or so.  I let them thaw in the refrigerator and I'll be — they are nice and crispy, very tasty dripping with the sweet and sour of the sugar and vinegar!  The onions and red pepper stays crisp as well.  If you have access to more cucumbers than you can eat fresh, but you don't want to mess with the pickling and canning process … not to worry.  FREEZE THEM!  When I asked Kathy how she liked her freezer pickles she reported she has already made two batches and they love them!
PRINT Crispy Cucumber Freezer Pickles from my Tasty Kitchen recipe box.
I am reading through Proverbs right now and got to wondering how the book got its name, Proverbs.  Wikipedia says:  A proverb (from Latin: proverbium) is a simple and concrete saying popularly known and repeated, which expresses a truth, based on common sense or the practical experience of humanity. They are often metaphorical. A proverb that describes a basic rule of conduct may also be known as a maxim.
Proverbs is one of the books of the Bible that is good to read over and over.  Each time I do something new jumps out at me and sticks in my memory.  I pray it is a blessing to you also.
Proverbs 10:3
The Lord does not let the righteous go hungry, but he thwarts the craving of the wicked.
~Happy Cooking and Many Blessings, Catherine