Affiliate Disclosure: I receive a small commission for purchases made via affiliate links.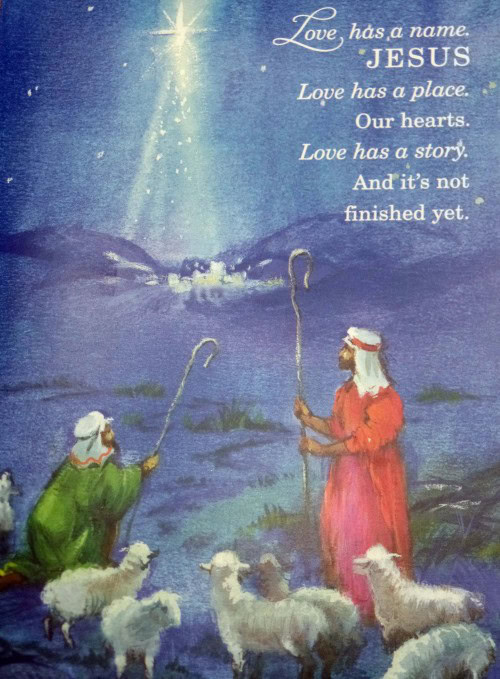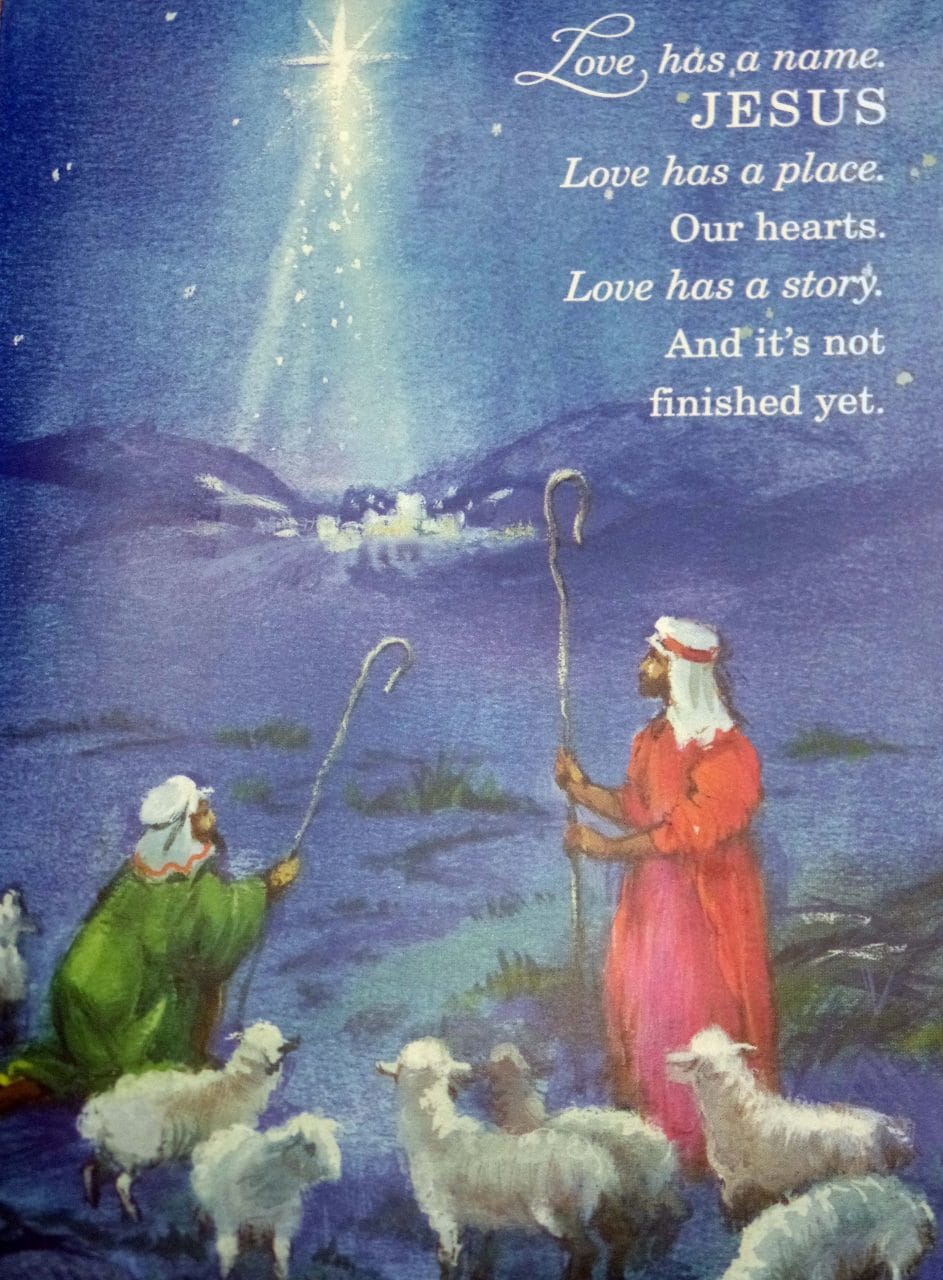 Yesterday my friend and neighbor, Gaye, gave us this Christmas card.  Inside she wrote, "This was David's favorite card last year so he ordered several (8!) boxes after Christmas.  I think he knew I would need the reminder."
She went on to explain that this is the same design of the card we gave them last year.  She said, "We both were so encouraged by the hope this card exudes."
Love has a name – JESUS.
Love has a place – our hearts.
Love has a story.  And it's not finished yet.
No matter how you spend Christmas, celebrating with family, eating holiday foods and treats, or just watching TV and eating pizza, please know this:  Jesus came to earth for one reason and one reason only – for you and me!  He came and walked on this earth, experienced life under the sun so that he could take our sin away, and return to the Father in Heaven.  He did this so that sin will not separate you and me from our Creator and Heavenly Father.  So that you and I can have eternal life.
Whatever you are feeling at this moment, fatigue, frustration over a family feud, sadness that today isn't a "picture perfect Christmas", my prayer is that you can put all those feelings away and tuck this truth in your heart.  "And it's not finished yet."  This isn't as good as it gets.
Jesus and love are synonymous. When you tuck that nugget of truth in your heart He will take up residence, live within you and in your life.
Love has a name, JESUS. Love has a place. Our hearts. Love has a story. And it's not finished yet.
After a 4 1/2 year battle with pancreatic cancer, Gaye's husband David went to be with His Creator and Lord this year.  But it is just like David to still be leading the rest of us towards eternal life.
Take a deep breath, smile, make room for Jesus in your heart, and say a prayer of thanksgiving to our God.
Merry Christmas!
Love and Blessings, Catherine
"No eye has seen, no ear has heard, no mind has conceived what God has prepared for those who love Him – but God has revealed it to us by His Spirit."

1 Corinthians 2:9, 10 NIV