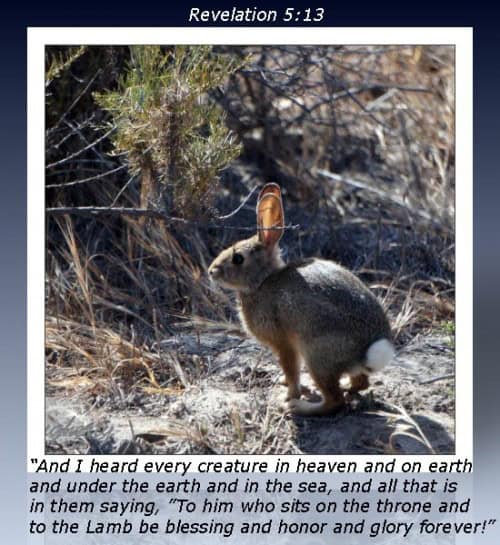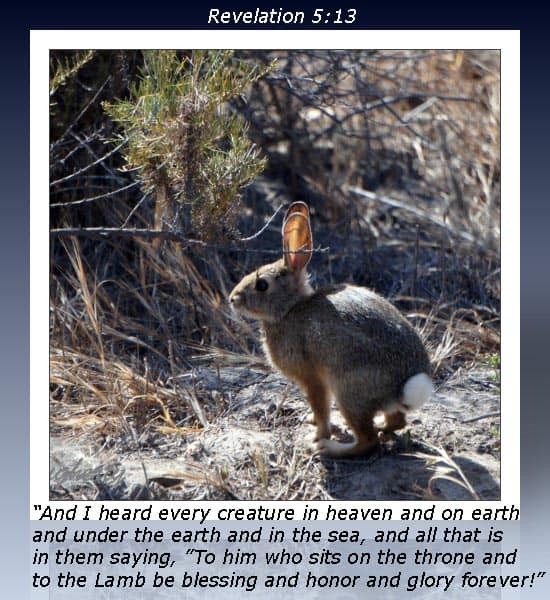 We are just about ready to finish up another year at Community Bible Study. The class I attend started out last August studying the book of Revelation.  Through the years I have heard a lot of comments from people who say they are "too scared" to study Revelation.  Or those that say "I can't understand it so I'm not even going there." 
When our leadership decided on this study for the 2014-2015 study-year,  we feared that many wouldn't attend.  But guess what happened?  Just the opposite!  Our class numbers increased almost every week right to the end of the study!  The time was and is ripe for understanding all we can about God's plan for now, the end times, and all eternity.
Revelation 5:13
And I heard every creature in heaven and on earth and under the earth and in the sea, and all that is in them, saying,
"To him who sits on the throne and to the Lamb
be blessing and honor and glory
and might forever and ever!"
I love this particular scripture because it tells us all of the created order—no matter their location—pay homage to the Father and the Son.
From Genesis to Revelation God breathed out the scripture to give us a road map for life under the sun.  I encourage you to get into an in-depth Bible study … it really is life changing!
Have a blessed Sunday,
~Catherine