Isaiah 35:4   Say to those with anxious heart, "Take courage, fear not. Behold, your God … will save you."  (NASB)
I was so excited about this recipe that Kim is sharing with us! I wanted to include a picture, however, since I just finished making a big batch of cabbage burgers, I decided to try and Italian version of Kim's casserole.  It turned out very hearty, filling, and tasty.  Below Kim's recipe you will find the version I made.  Thanks so much for sharing this with us Kim.
Runza Casserole
Submitted by Kim Dankers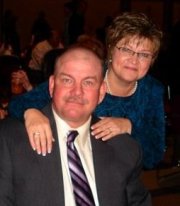 2 cans Pillsbury crescent rolls
1 1/2 lbs hamburger
4 cups shredded cabbage
1 medium onion, chopped
1 teaspoon salt
1 can cream of mushroom soup
Shredded cheese (optional)
Brown hamburger and onion.  Drain.
Return to skillet and add cabbage.
Cook until tender.
Add soup and cheese.  Mix well.
Line a 9 x 13-inch pan with 1 can of rolls (you may have to press and stretch to cover pan).  Cover with the meat mixture.  Put second can of rolls on top, again stretching dough.  Bake 20-25 minutes at 350 until golden brown.
The Italian version
2 cans Pillsbury crescent rolls
1 lb. sweet Italian Sausage
1 lb. mild Italian Sausage
3.5 ounce package sliced pepperoni
8 ounces Italian blend shredded cheese (mozzarella, smoke flavored provolone, romano, parmesan, fontina and asiago)
1 cup marinara spaghetti sauce
½ cup fresh shredded parmesan cheese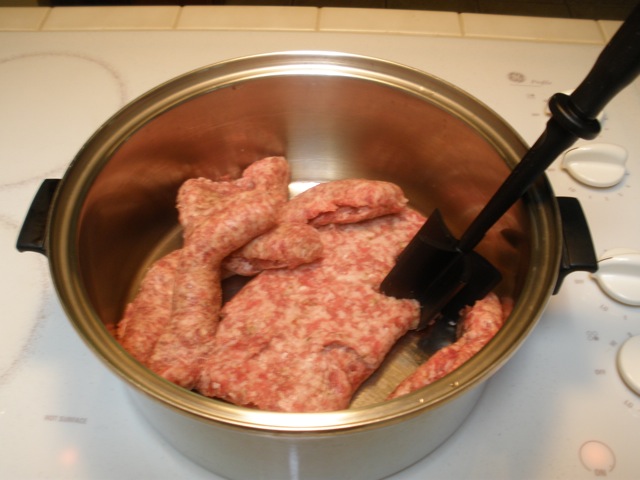 Cook sausage until well done, breaking it up as it cooks.  Drain well.
Add spaghetti sauce.  Mix well.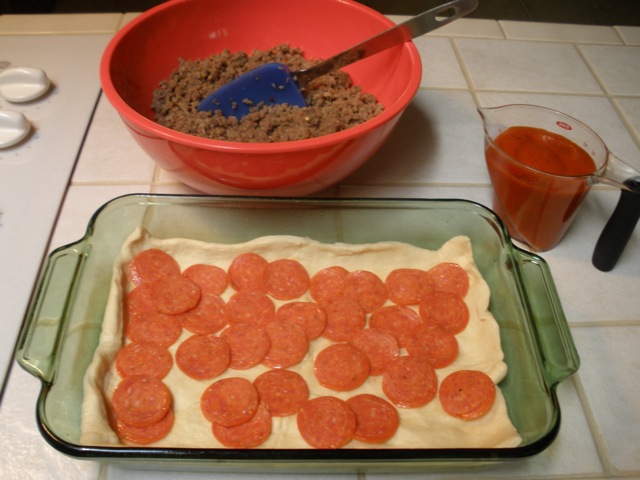 Grease 8" x 12" pan and line with one can of rolls.  Pinch the seams slightly to form one bottom crust.
Layer ½ of the pepperoni slices on the bottom crust.  Cover with ½ of the cheese mixture.
Layer meat sauce, the other half of the pepperoni slices, ½ of the cheese mixture,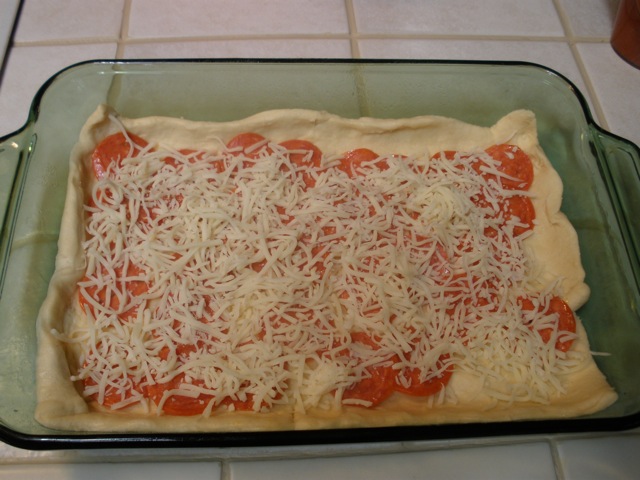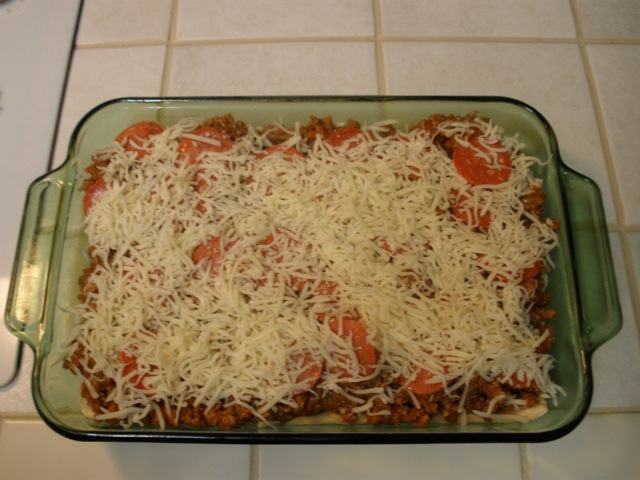 Lay the second can of roll dough on the top.  Press seams together slightly.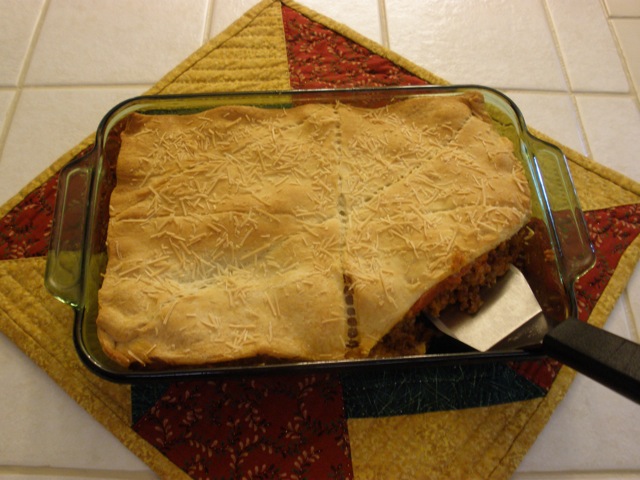 Sprinkle with fresh shredded Parmesan cheese.
Bake at 350 degrees for 20 to 25 minutes.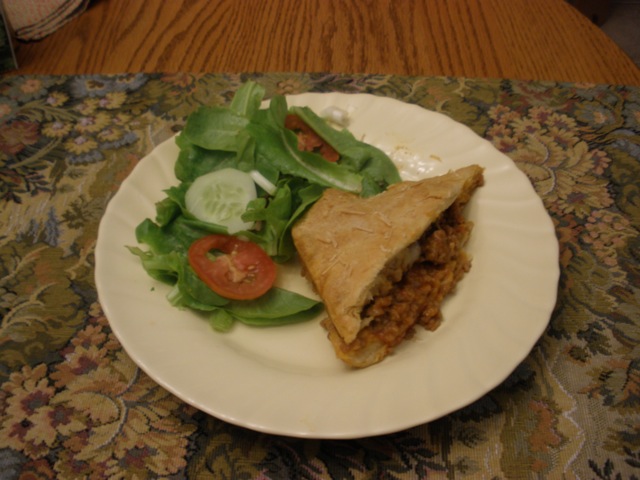 Serve with tossed salad to offset the calories consumed in this bad boy 🙂
Notes:  I think 1/2 hot Italian sausage would be really good in this!