Welcome to the Weekend
Roundup
Whew! It's December and I am thrilled about the prospect of my first giveaway coming next Monday! What better time of the year to start a free cookbook giveaway than December? Do you like cookbooks? Do you have a cookbook collection? Do you buy a cookbook just to look at the pictures? I have four different wonderful cookbooks that I want to giveaway in December. But, I need your help! In order to be registered for the drawing, I need you to subscribe to this blog and then leave a comment on the designated drawing day. For instance, next Monday (December 5) I will post a picture of the first book to be given away. All you need to do is leave a comment that day to be entered in to the drawing. The "catch" is that we need to have 25 comments in order to give the book away. Monday's post will have a question you can answer in the comment section.  Once you send in the comment you are automatically entered in the drawing.  Drawing will be done by Random.Org and winners will be notified via email.  Please get your friends, co-workers, mom, neighbor, anyone connected to cyberspace, to also leave a comment so that we can get at least 25 and give away the book!!! Easy as that! I hope you will share this blog with family and friends and help make the giveaway a big success this month. All giveaway drawings done by Random.Org.

Looking back over this week we started out with Chili Three Ways and ended with Sugar Cookies as a way to kick-off the holiday baking season!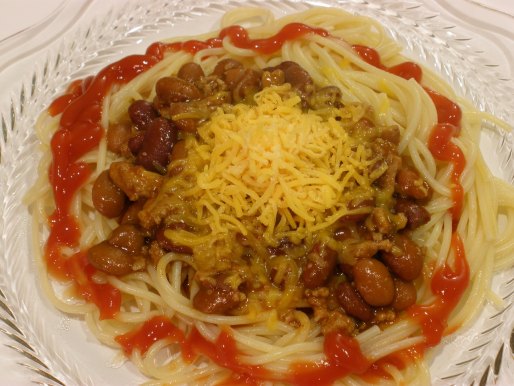 We said good-bye to the last of the Thanksgiving Turkey with my all around make-it-anytime favorite What Have You Turkey and Rice Casserole.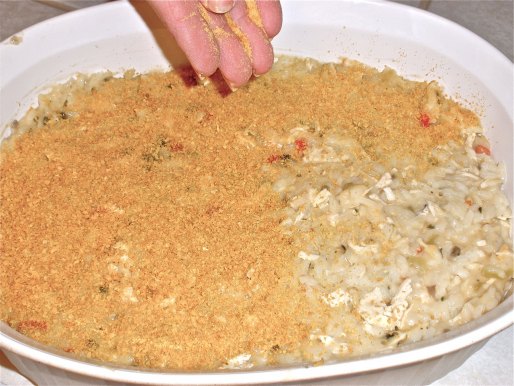 And don't forget about the Brussels Sprout Slaw that I got from The Brown Eyed Baker!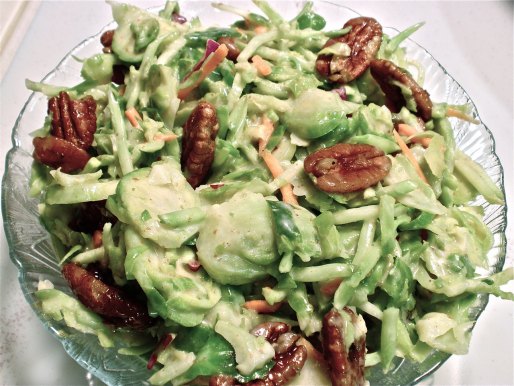 But there is no doubt in my mind this is the recipe we have all been waiting for!  Seriously, you should make these cookies this season, they are truly the best sugar cookies I have ever made!  Thanks again Sandy!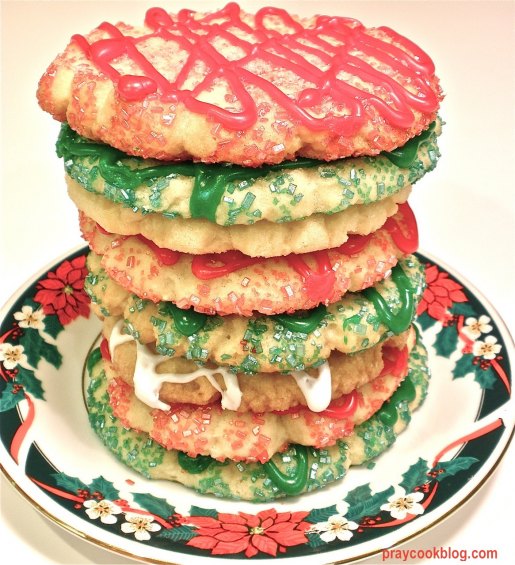 Oh wait … there's more!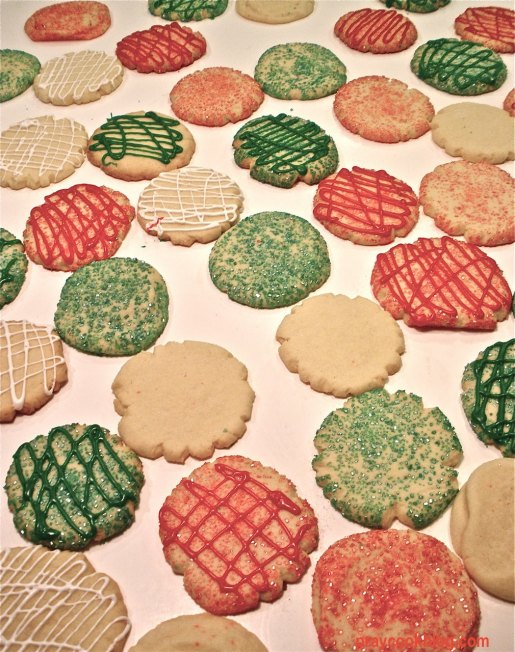 Have a blessed weekend and Happy Cooking!