Verse of the Day
"God is spirit, and his worshipers must worship in the Spirit and in truth."" John 4:24 NIV
End of the week and almost end of January!  Whew, where has the time gone?  In my mind I am still caught up in Christmas baking 🙂  I love the winter because it is cool enough in my kitchen to bake anything, any time of the day, anytime I want!  I love that!  Having the oven on warms up the house and fills it with fragrance you can only get from baking.  Since we have been traveling the last week or so I am itching to cook!  Don't get me wrong, I love eating out with the best of them, but at the end of the day being at home and filling the table with the products of my work in the kitchen fills my soul and gives me such contentment.  I am also becoming hooked on photographing FOOD!  I can burn up a whole lot of time taking pictures these days and it thrills me.  I am hoping over the course of this next year you will be able to see the fruits of my journey in the pictures I am taking.  After my dear sweet santa husband gifted me with a new camera at Christmas I signed up for a photography class.  We meet once a week and I have to travel 168 miles round trip to take the class.  I can only hope you and I will both notice a difference in my pictures! 🙂
Speaking of pictures (and recipes) this week Brown Eyed Baker posted a recipe for White Russian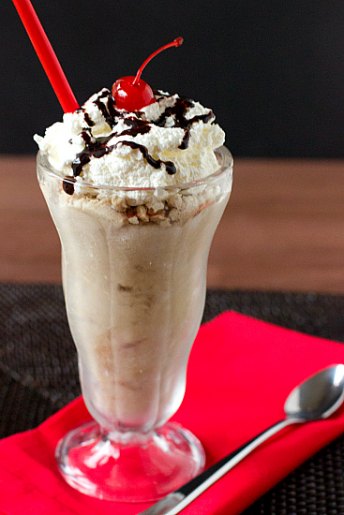 Milkshakes.  I absolutely can't get this picture out of my head …  and that probably means we have milkshakes in our future!  You can view the whole recipe here.
I know it is January and we should be ooohing and aahhhhing over soup, but for heavens sake doesn't this look good?!
The other picture and recipe that really caught my eye this week is from Tracey's Culinary Adventures. This week she posted a recipe and "how to" for Gnocchi. I absolutely adore gnocchi.  Potatoes, egg, flour and salt — so simple, yet when combined just right — so incredible!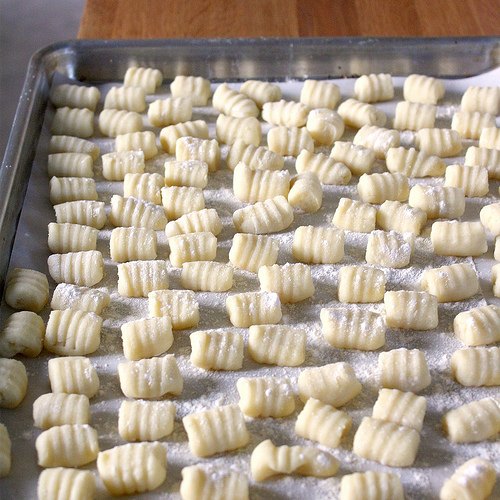 Although I would like to be the one making these, neither of my two culinary consultants are crazy about gnocchi.  I know, I don't understand it either, but somethings you just can't explain!~  And, since I know myself only too well, should I make a batch of these little beauties, I would eat them until they were gone from the plate and planted firmly on my hips 🙂  But don't feel too sorry for me, since just this last Monday night we enjoyed a delightful evening at Domenico Italian restaurant in Rockledge, Florida.  And for me … Gnocchi Carbonara!  The gnocchi were soft and tender, filled with flavor and drenched in the carbonara cream sauce.  If you are ever in the area I highly recommend it!  It was that dish that reminded me of the Chicken Carbonara recipe I make at home and prompted the revisit to this dish posted last year.  A girls gotta have a little cream from time to time!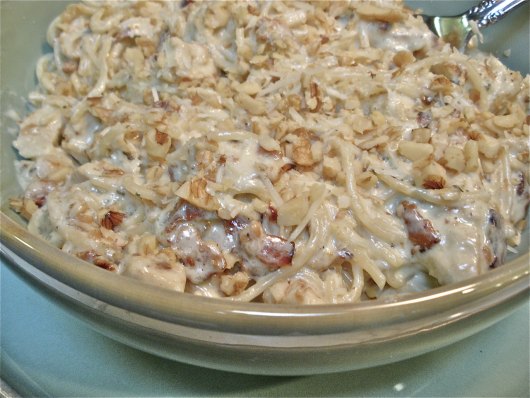 Finishing up my week was the Grapefruit Pie and the Strawberry Banana Pie.  Both were lots of fun to make and especially adventurous to eat! (Please excuse the purchased graham cracker crust.  After all, I technically was on holiday when I made this Grapefruit Pie!)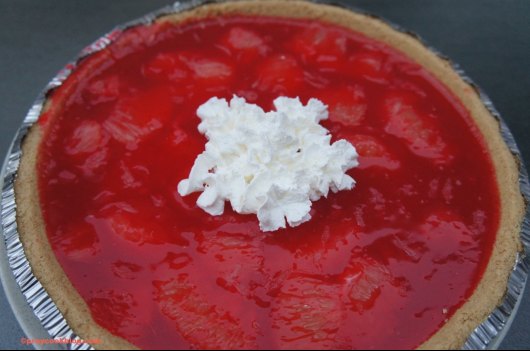 But I must say, no matter how pretty that pie looks the Strawberry Banana Pie recipe adapted from the Grapefruit Pie gets my vote this week.  As a matter of fact, there are three pieces left in the fridge and lunch is just around the corner!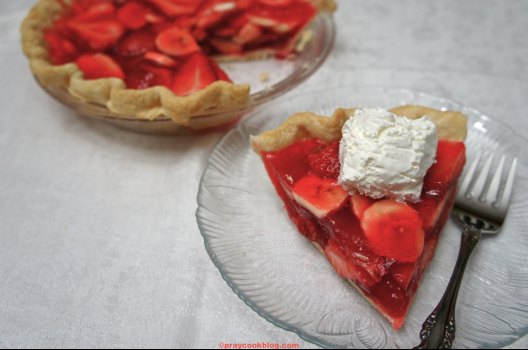 I hope your weekend is filled with sweet moments that are as good as this lovely dessert.
Many Blessings and Happy Cooking!