As a father has compassion on his children, so the LORD has compassion on those who fear him;" Psalm 103:13 NIV
Father's Day weekend is here and there isn't a better time to rejoice in the fantastic family reunion we enjoyed this past week.  Our family of 36 started with my mother.  Adding my brothers and I.  Then we count brother-in-law, sisters-in-law,  all our children and our children's children!  What a blessing!  We traveled from Arkansas, Tennessee, Missouri, Colorado, Nebraska, Utah, and Wisconsin!  We converged on Moors Resort sitting directly on the shoreline of Kentucky Lake.  Sunsets looked like this ….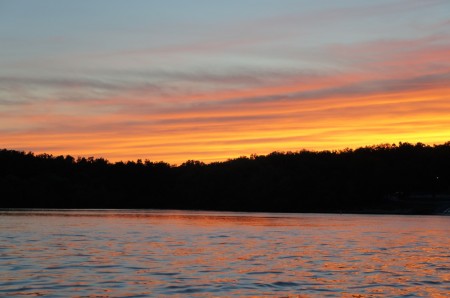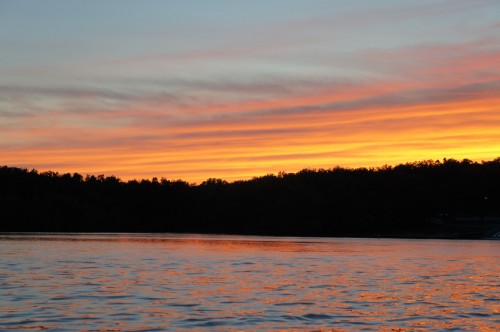 If you are ever looking for a weekend at the lake or a week with family we highly recommend this resort.  It is small enough that we could park our cars and walk from the marina to our cottage, or on to the lodge, via the miniature golf, playground and swimming pool!  The resort includes a restaurant but our lakefront cottages included beautiful full kitchens, widescreen TV's and internet through the resort. (Even on vacation a Wi-Fi signal is a highly sought after feature!)  I thought I would share a few pictures and as I began looking through the hundreds taken, time flew by and I just had to STOP, put a few together and give you a snippet of what this fun-filled week was like.  If not, I would still be looking at pictures and not writing a thing! 🙂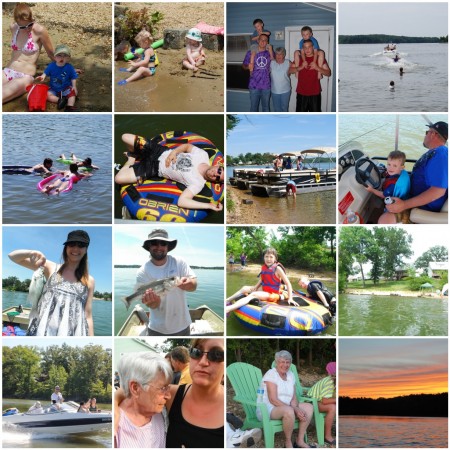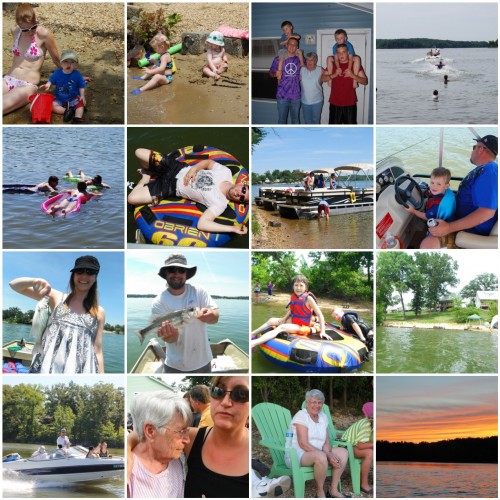 It was a memory-making week filled with love and joy, fun and fellowship, lots of sun,  swimming, fishing and boating.  The food was fabulous and I will be sharing recipes from the reunion in the future.   All-in-all we thank God for blessing us all with safe travel and a beautiful week together!
Back in cyberspace here is a roundup of the week's recipes in pictures.  Have a blessed Father's Day and good luck to everyone who has entered my cookbook giveaway.  The giveaway ends tomorrow night and the winner announced Tuesday!
~ Blessings, Catherine
[easyrotator]erc_79_1339897890[/easyrotator]