Happy Memorial Day weekend! With this busy holiday, I don't know who will have time to even read this post this weekend, but that is okay. I know you are all busy 🙂 If you have time I hope you see a recipe or two of interest!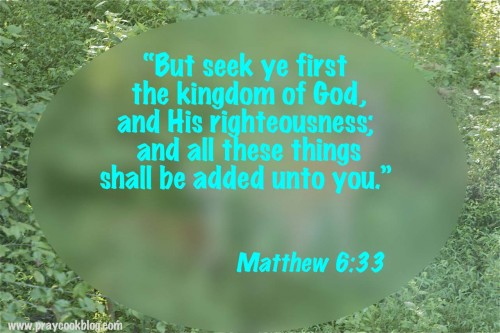 I recently completed a basic Photoshop Elements class to help with my photography skills.  My goal is to shoot the best food pictures I can but I am definitely having some fun creating some photos like this one.  As I read through my Bible this year I am making notes of certain scriptures that I want to share with you and I will continue to do this through the year.  My hope is that it is a blessing to you.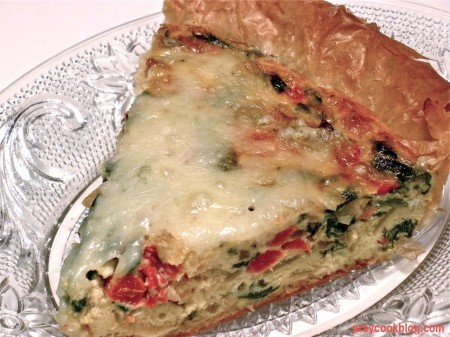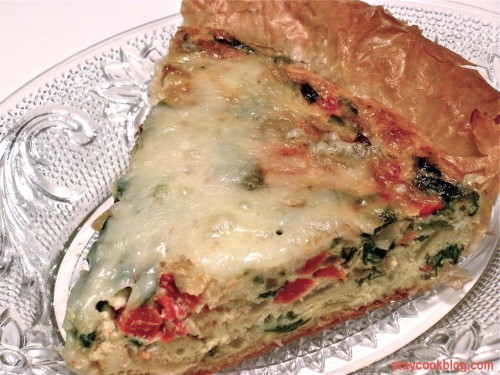 Just in case you are doing some special baking for this holiday weekend I want to share a few of my favorites.  Starting with breakfast, I just love quiche!  Since spinach is really in season now this fresh spinach, red pepper and Gruyere cheese quiche has outstanding flavor and spectacular table appeal. (click on the picture or the highlighted link and you will find my original posted recipe.)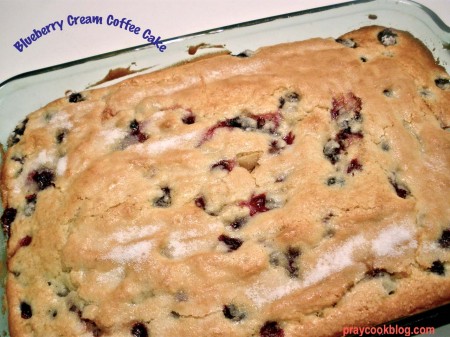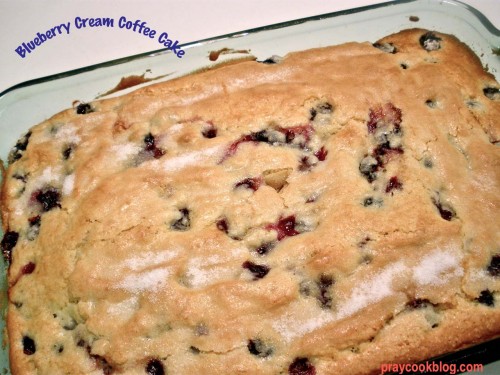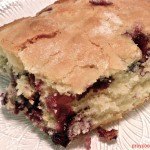 As long as you have the oven on you might as well whip up this Blueberry Cream Coffee Cake. Together with the quiche you have an awesome breakfast. You can use fresh or frozen blueberries and this cake is melt-in-your-mouth delicious.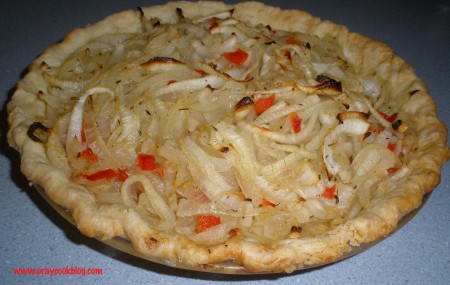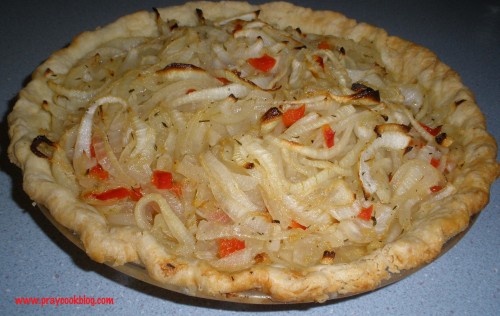 If you plan to BBQ this weekend this Vidalia Onion Tart makes for a really tasty and a bit unusual side dish.  Whenever I serve it there is not a crumb left!  Thank you to my friend Cheryl for serving this to ME the first time I ate it (and for sharing the recipe.)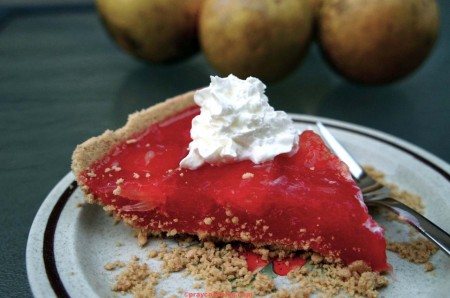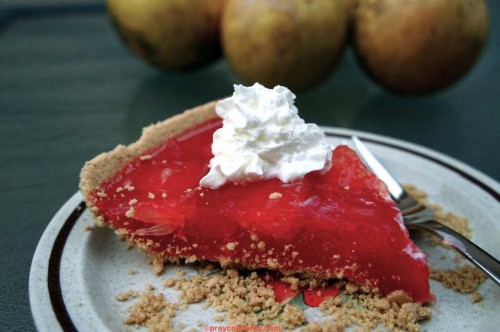 As you finish this weekend's food fest consider a walk on the wild side with this Grapefruit Pie.  The recipe comes from Lang's Sun Country in Florida.  I made it while visiting friends there this past winter.  It combines the tart of the grapefruit with the sweet of the homemade filling.  Very yummy and quite unusual.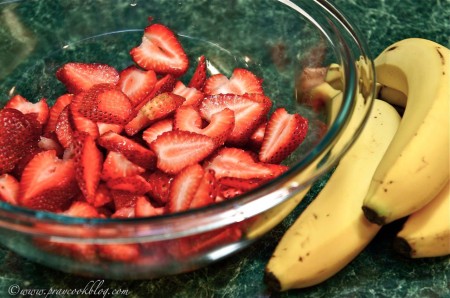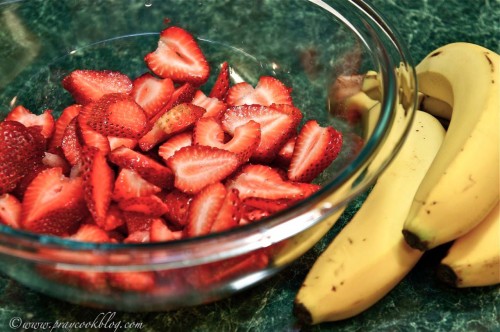 And just in case strawberries and bananas take the place of grapefruit at your house, this recipe adapts perfectly.  Any way you slice it the end result will be great.  Rounding up the week, here are the goodies that found their way onto our dinner table this week.  Have a blessed weekend and a Happy Memorial Day.  God Bless those who have served our country to give us the freedom and protection we enjoy today.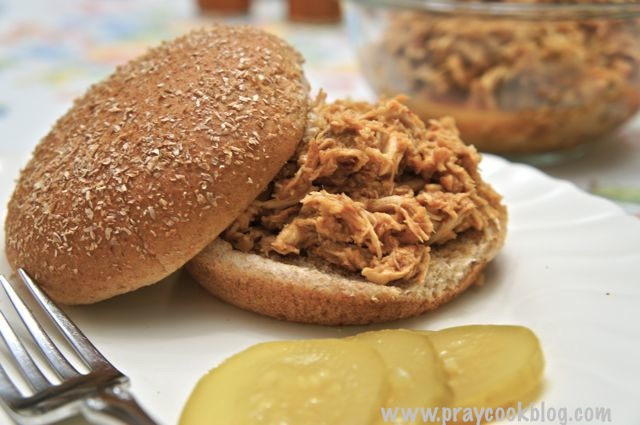 BBQ Pulled Chicken Sandwich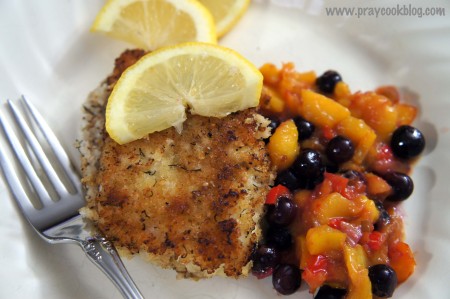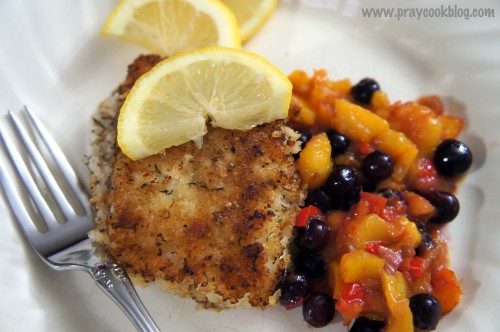 Blueberry Mango Salsa (with grilled Cod)