How can it possibly be the weekend already? Where did the week go? Where has more than half of May gone? That puts us looking half of 2012 square in the eyes. It really is true, the older you get the faster time goes. Why is that? Some of my time this week as been spent starting a project I have had on my "to do" list for quite some time — A Facebook  "like" page for this blog!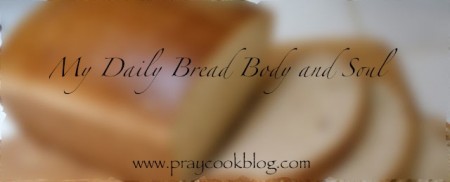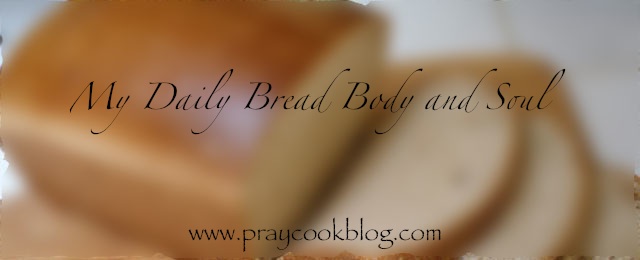 I am friends with many of you through my personal Facebook page.  I've used that page to post pictures and recipes for some time. But now I have completed a Facebook Fan Page for My Daily Bread Body and Soul — Pray Cook Blog.  I would love to see you there.  If you are on Facebook, or want to be, click HERE and I will link you to my new page.  Please take time to "like" the fan page as I build it up with more recipes, pictures and posts.  I look forward to seeing you there.  Don't forget to leave a comment or two 🙂
This was a Tuesdays With Dorie week and the Pecan Sticky Buns I made were the best I have ever done.  The more I bake from this cookbook, Baking With Julia,  the more I am in love with french breads and pastries and there is so much more to come!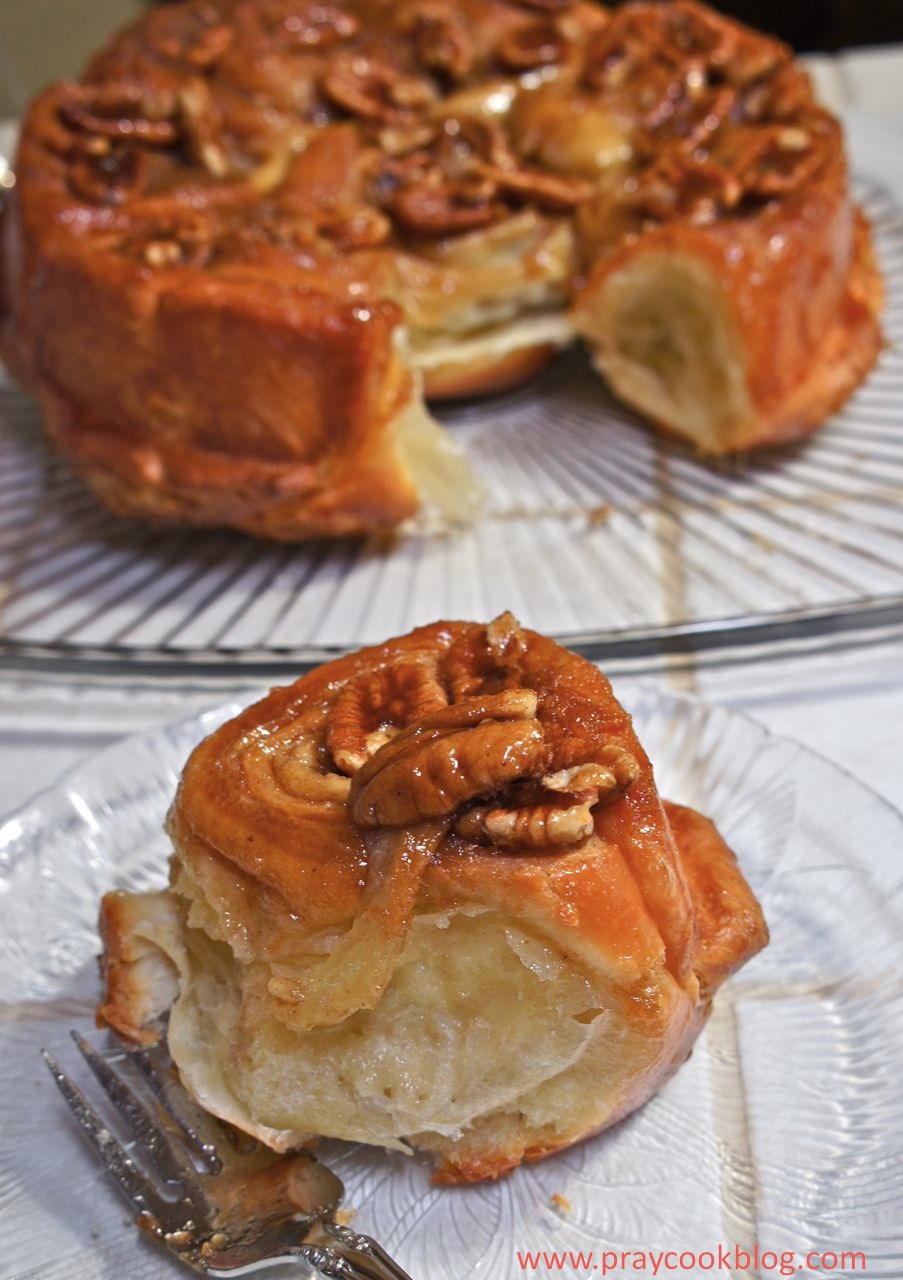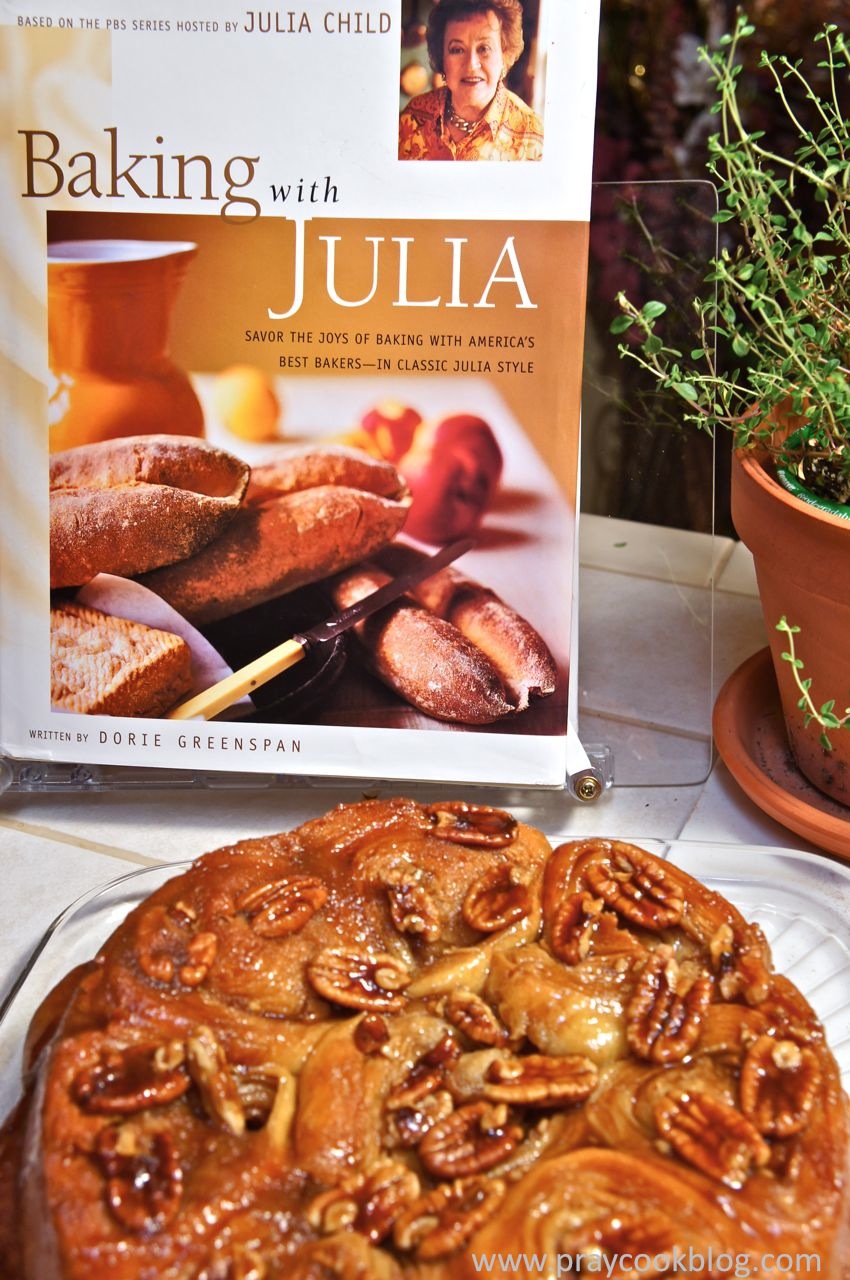 This week I also shared my Chocolate Chip Mousse Cupcake recipe and I am adding another of my favorites today, which is the Sour Cream Coconut Filled cupcakes!  Oh, so good.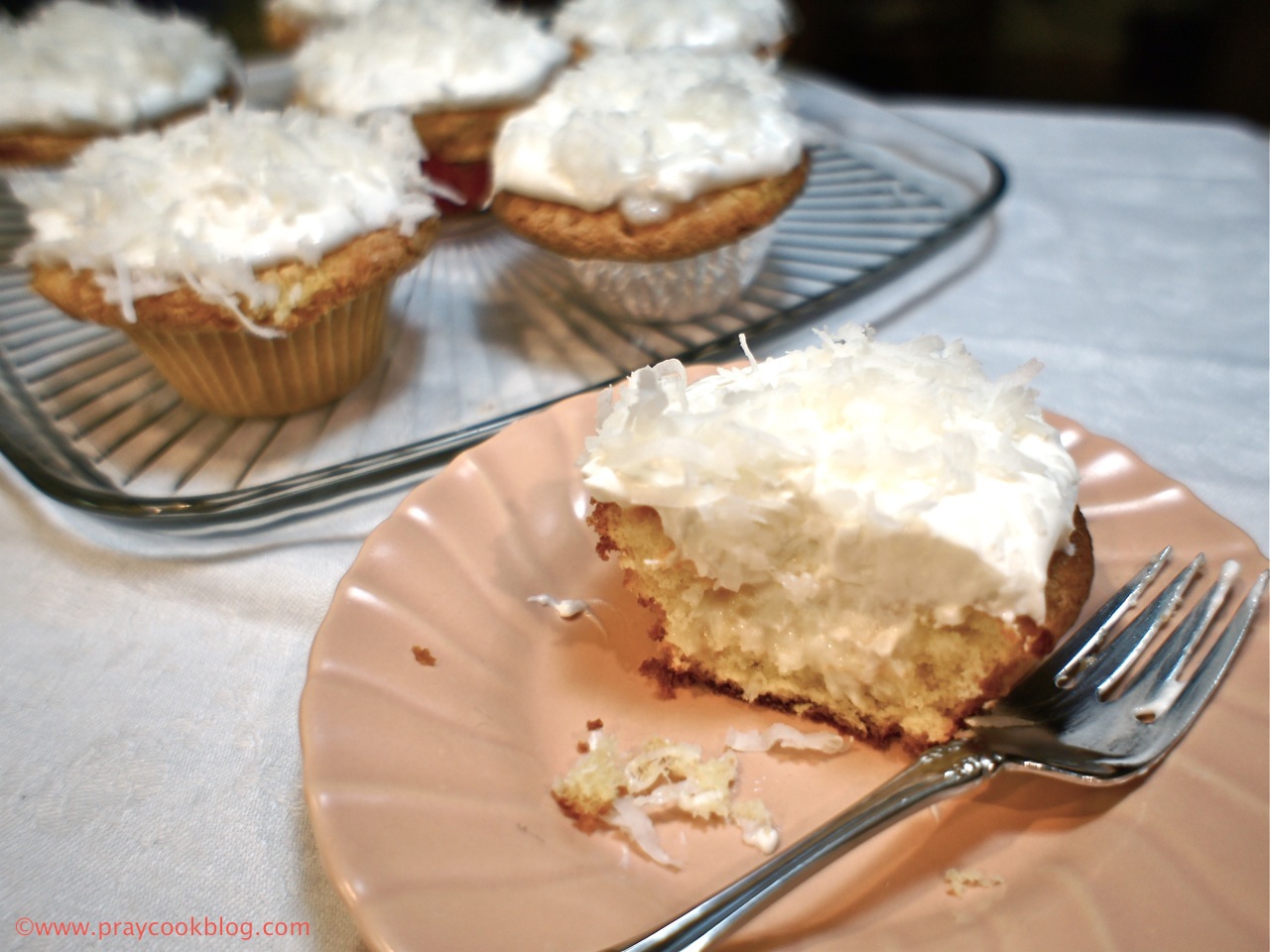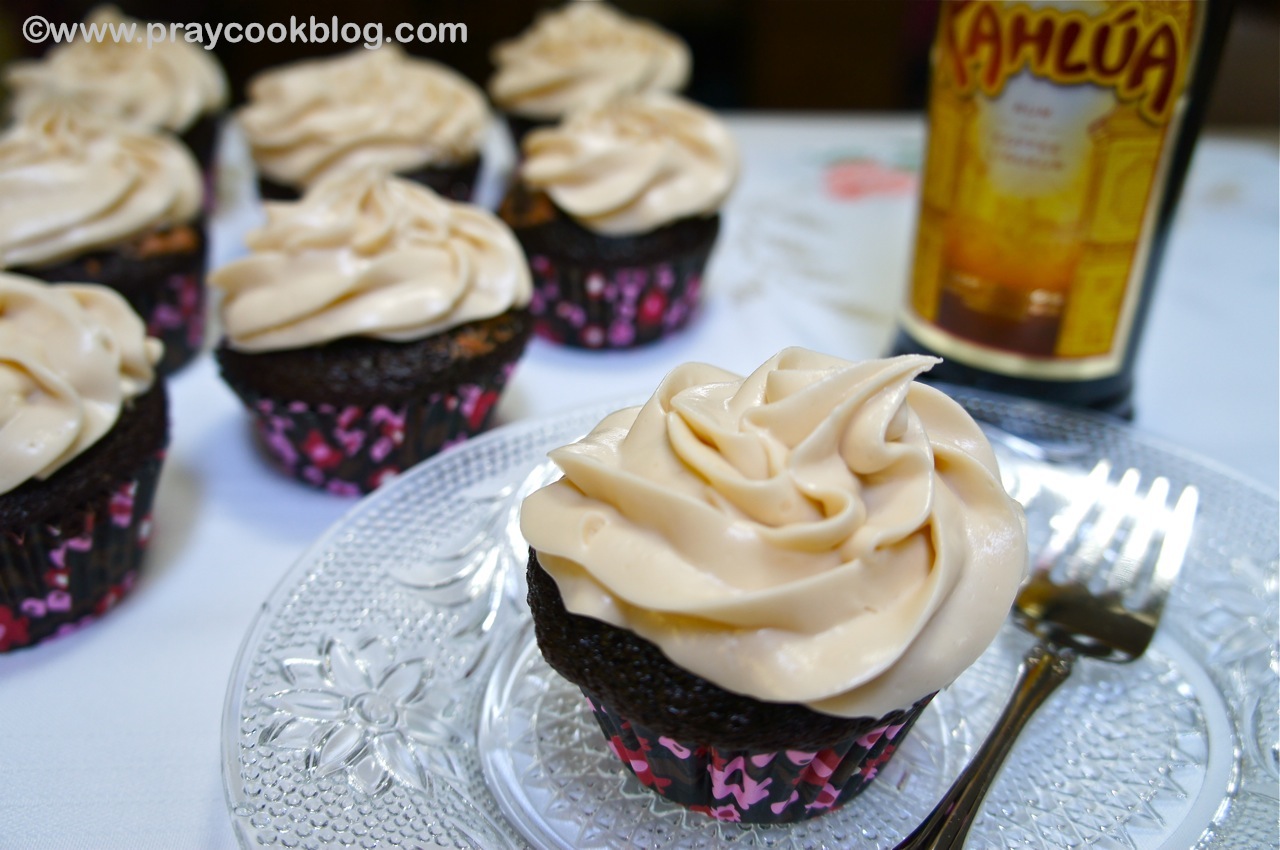 With Memorial Day coming up next weekend you may be looking for just the right new recipe to add to your BBQ or holiday meal.  I am listing a few of my favorites and I've linked them to the recipe and pictures!
For a holiday breakfast you may start out with an awesome Spinach, roasted pepper and Gruyere quiche.
Or if something sweet is planned for brunch, this Candied Pecan Cheese Braid is easy to make and so elegant to serve.
My holiday breakfast menu won't be complete without Pralines and Cream French Toast, which is one of my family's absolute favorites.
If salads are on your lunch or BBQ menu be sure and consider a Thai Chicken Salad or this Spinach and Chicken Asian Salad.
And our weekend menu will most likely include a dessert to finish the festivities. If you love pie, this Topsy Turvy Apple Pie has been one of my most popular recipes posted!
No matter what your planning needs are, stay tuned as next week I share some super-duper easy BBQ recipes!
Happy Cooking and Many Blessings!
Here are the verses through this week. If you are just starting …no problem. Jump right in, you can always read the first chapters at the beginning of next year! Blessings!
Walk Through The Bible In One Year
Week 16 reading plan per day
Click on the colored link to read each day's scripture.
Monday 2 Kings 1-4, Tues 2 Kings 5-8,
Wed 2 Kings 9-11, Thursday 2 Kings 12-15,
Friday 2 Kings 16-18,
Saturday 2 Kings 19-22,
Sunday 2 Kings 23-25
Blessings as you read!