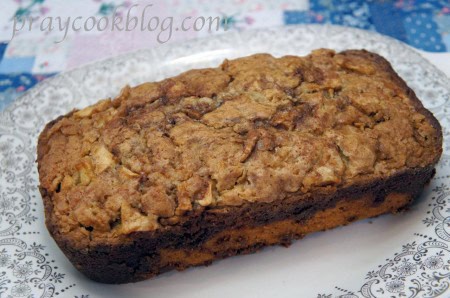 Once again I saw this recipe on Facebook and couldn't get it out of my mind!  Apples … cinnamon … nuts … dates …  oh my!  I added the nuts and dates  to the original recipe and I am so glad that I did.  I didn't have time to make it straight away so I moved the recipe from the counter, to the refrigerator, and finally to my desk.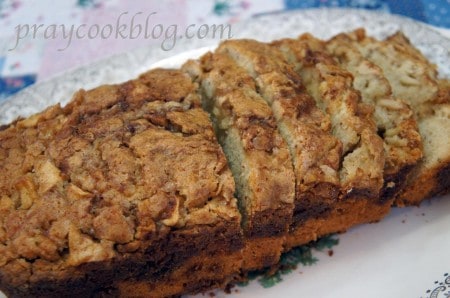 I don't know exactly how it got from my desk back to the kitchen … maybe my sous-chef dish-washing mom saw the picture on Facebook and replanted it in the kitchen!?  If I had known then what I know now I would have made this fantastic bread much sooner. When I added the nuts and dates it made the bread even moister with a full rich taste.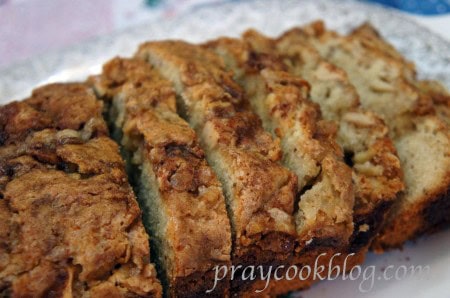 The first helping of this apple cinnamon nut bread I served for brunch alongside Quiche Lorraine and Apple Sage Sausage Balls.  Yum.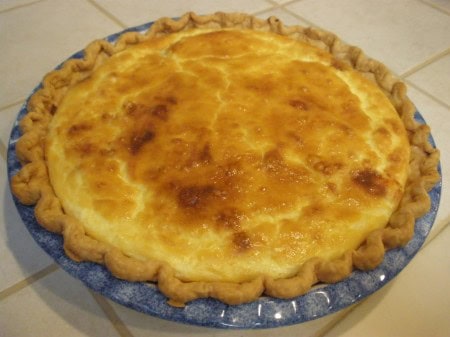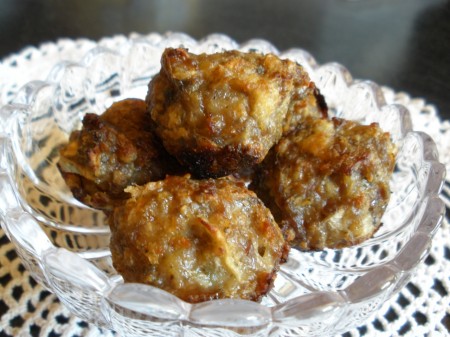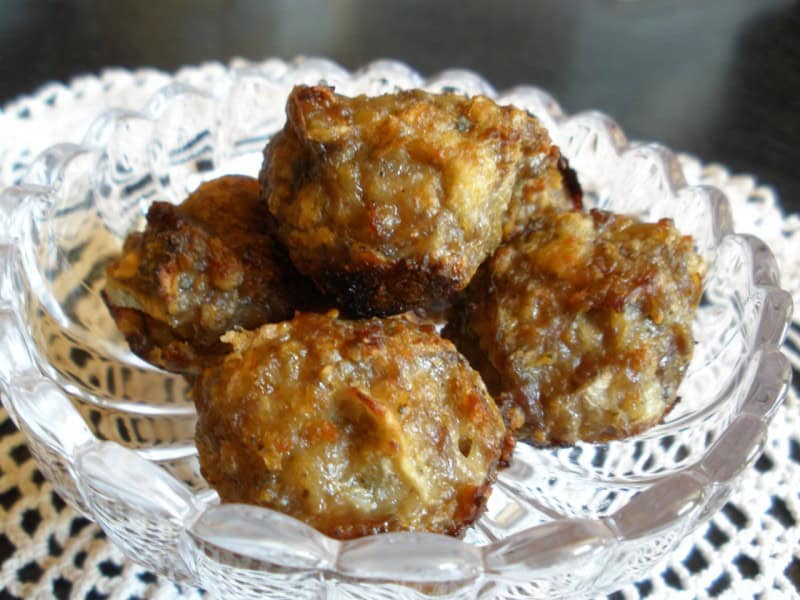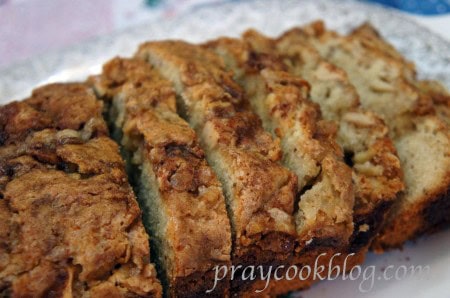 The following day this very versatile bread became a fantastic dessert.  Sliced, drizzled with a little caramel and voilà! DESSERT!
The original recipe came from www.allrecipes.com.  The only thing I will do differently the next time is to double the recipe and gift a loaf or put it in the freezer for another day!  I highly recommend adding the nuts and dates.
Happy Baking!
Catherine
In the last week I have come across this scripture 3 different times, including as part of Sunday's sermon at church.  Lord, I am listening.
Revelation 21:3-4
And I heard a loud voice from the throne saying, "Behold, the dwelling placeof God is with man. He will dwell with them, and they will be his people, and God himself will be with them as their God. 4 He will wipe away every tear from their eyes, and death shall be no more, neither shall there be mourning, nor crying, nor pain anymore, for the former things have passed away."
Apple Cinnamon Nut Bread
Brunch, lunch or dinner this versatile bread also makes a fantastic dessert!
Ingredients
⅓ cup brown sugar
1 teaspoon ground cinnamon
⅔ cup white sugar
½ cup butter, softened
4 dates, chopped
½ cup walnuts or pecans, chopped
2 eggs
1½ teaspoon vanilla extract
1½ cups all-purpose flour
1¾ teaspoon baking powder
½ cup milk
1 apple, peeled and chopped
Instructions
Preheat oven to 350 degrees.
Grease and flour a 9 x 5-inch loaf pan. Mix brown sugar and cinnamon together in a bowl and set aside. Beat white sugar and butter together in a bowl using an electric mixer until smooth and creamy. Beat in eggs, 1 at a time, until incorporated; add vanilla extract, chopped dates and chopped nuts.
Combine flour and baking powder together in another bowl; stir into creamed butter mixture. Mix milk into batter until smooth.
Pour half the batter into the prepared loaf pan. Next add half the apples and half the brown sugar cinnamon mixture. Lightly pat apple mixture into batter.
Pour the remaining batter over apple layer; top with remaining apples and add more brown sugar/cinnamon mixture. Lightly pat apples into batter; swirl brown sugar mixture through apples using a knife or spoon.
Bake in the preheated oven until a toothpick inserted in the center of the loaf comes out clean, about 35 to 45 minutes.
Notes
Dates and nuts optional.
Recipe adapted from http://allrecipes.com/recipe/apple-cinnamon-white-cake