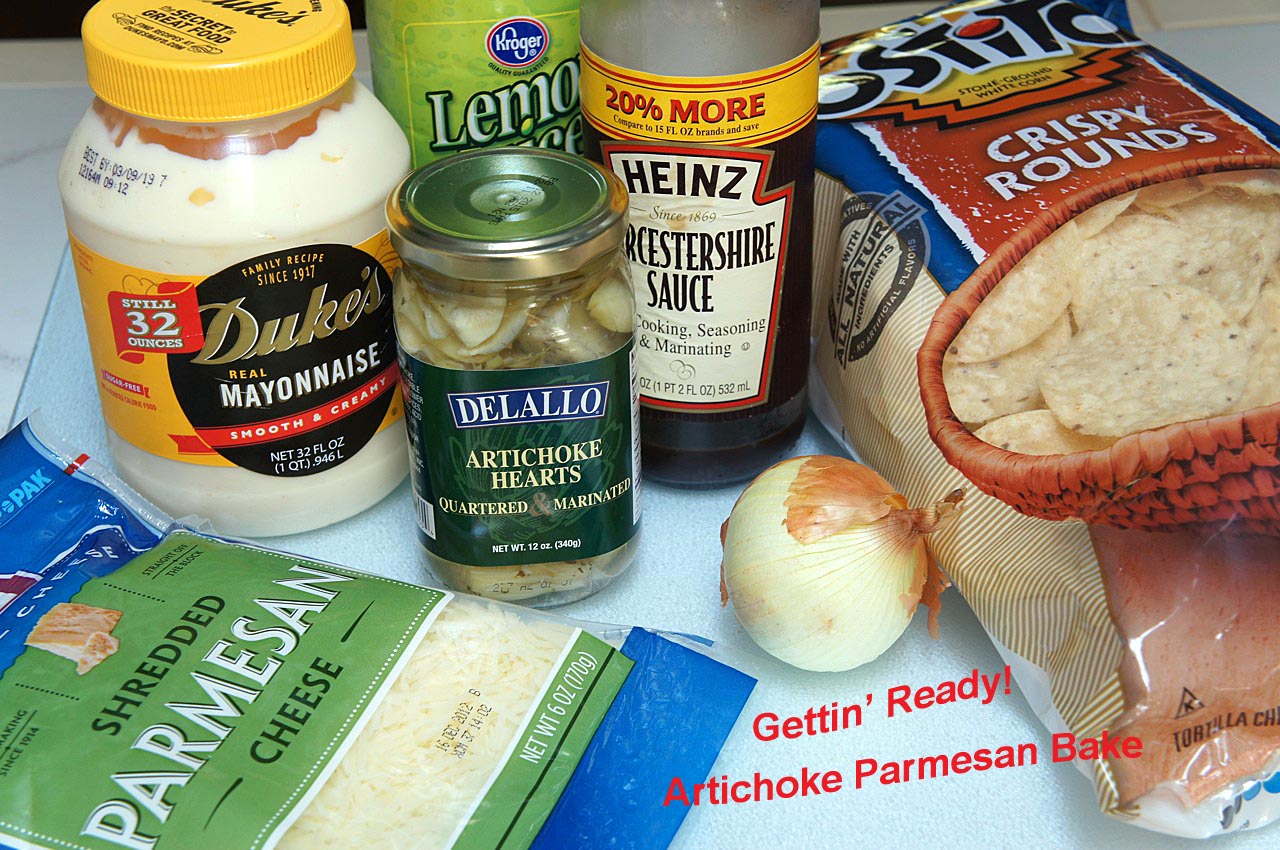 It was time for my 6 month dental appointment. Teeth cleaned and checked. I never mind because it also means that I will get to spend some time with Connie, our dental hygienist, who I just adore.  Connie is always ready to talk kids, grandkids, crafts, and RECIPES with me.  It is a fun time 🙂 I told her my friend Nancy was coming for a visit and that I was busy planning menus. She asked me if I had ever made Artichoke Parmesan Dip.  I had not, although I think I had eaten something similar at a restaurant once or twice.  She proceeded to rattle off the recipe to me as she cleaned and polished my teeth.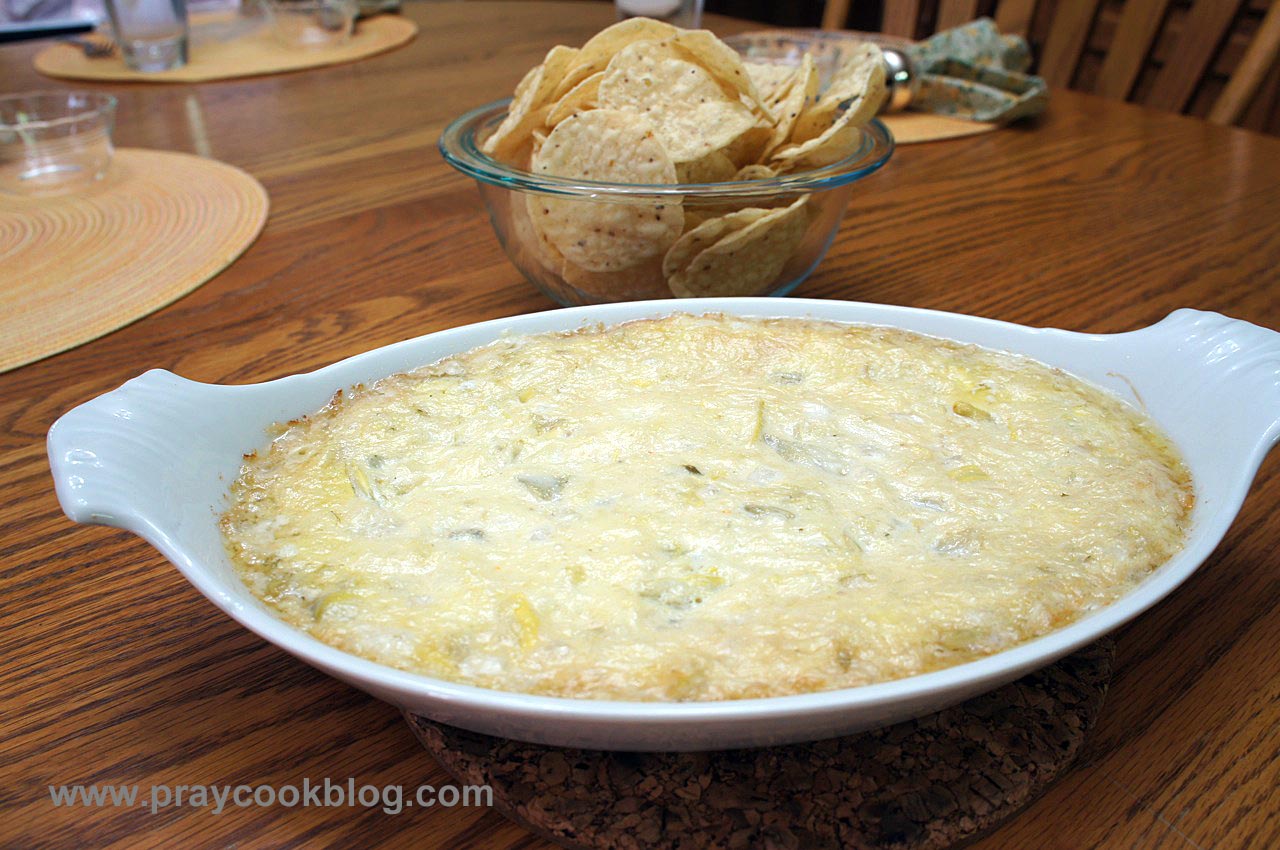 I planned to make this as an appetizer on the day I made Chicken Caesar Salad during Nancy's visit.  Trouble is … I FORGOT! I had all the ingredients on hand and simply forgot.  Sorry Nancy … next time 🙂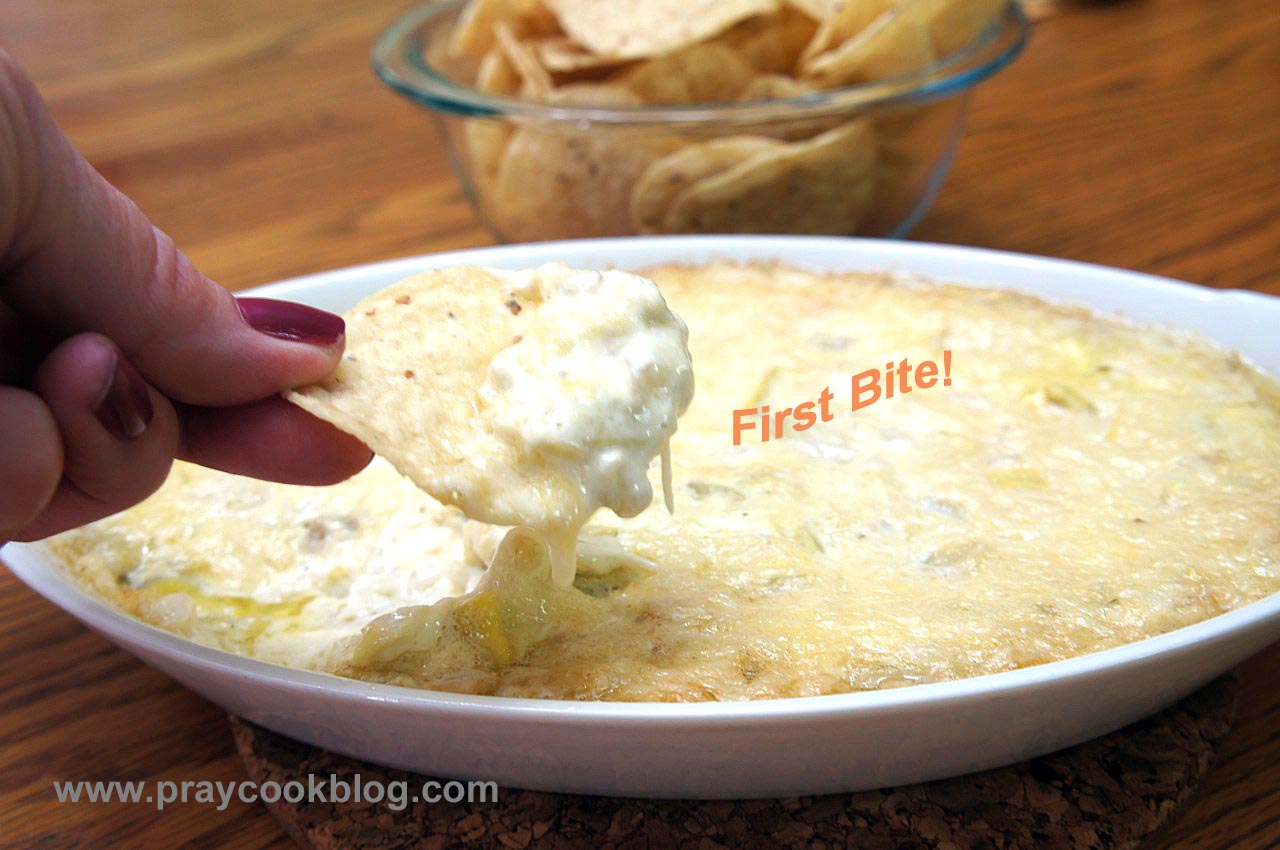 On a positive note I did find my memory and my Chief Culinary Consultant and Sous-chef dish-washing mom loved being served an appetizer before dinner recently!  There are a lot of baked artichoke recipes in recipe books and throughout the internet.  However, I have to agree with Connie, "this one is exceptional."  I have to wonder if the Worcestershire sauce is the star, or maybe the touch of onion, the splash of lemon? the Parmesan?  When all combined it bakes up into a luscious warm and creamy dip.
BUT WAIT there's more …
We only ate about half of the dip as an appetizer.  I decided to take the leftover and spread across a pizza crust.  I topped it with a blend of Italian cheeses and baked it up.  Oh my gosh! The pizza was as good or better than the dip!  I meant to take a picture before we ate it … but I FORGOT.  My bad.
~Happy Cooking!
Catherine
NOW when Jesus saw the crowds, he went up on a mountainside and sat down. His disciples came to him, 2 and he began to teach them.
The Beatitudes
He said:
3 "Blessed are the poor in spirit,
for theirs is the kingdom of heaven.
4 Blessed are those who mourn,
for they will be comforted.
5 Blessed are the meek,
for they will inherit the earth.
6 Blessed are those who hunger and thirst for righteousness,
for they will be filled.
7 Blessed are the merciful,
for they will be shown mercy.
8 Blessed are the pure in heart,
for they will see God.
9 Blessed are the peacemakers,
for they will be called children of God.
10 Blessed are those who are persecuted because of righteousness,
for theirs is the kingdom of heaven.
Matthew 5:1-10