Living in the country is a real delight and a surprise for me. I have always lived in the city, some as small as a couple thousand people and several as large as a million souls! When we moved to the country I did wonder how, or if, I would ever meet any of our neighbors. With acreage surrounding us it was evident to me I wouldn't be chatting over the garden fence! As it turned out, I needn't have worried … because our wonderful neighbors found us!
Even before we moved into our country home we were acquainted with several families. And now, just a short time later, we not only have neighbors we know well, but I am hoping, life-long friends. One such friend is my sister-in-Christ, Gaye. She is one of the most genuine and loving women I have ever known. We both quickly discovered our love for homemaking and cooking.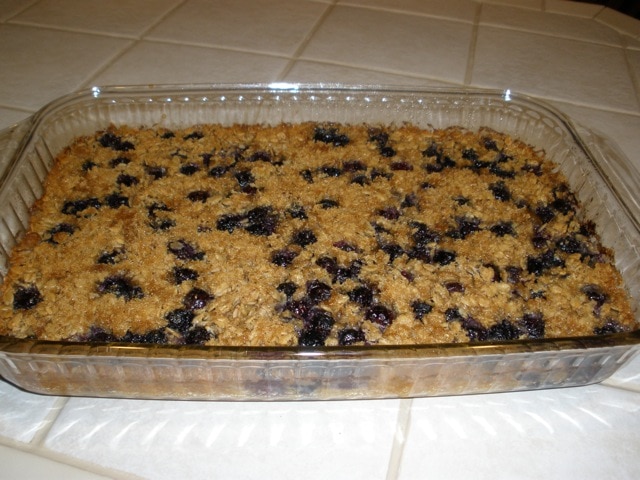 The following recipe is just one of many I have already received from Gaye. It is a great twist on an old breakfast standby – oatmeal! If you haven't ever tried baked oatmeal, you are in for a treat! I was skeptical – but not anymore. As is my nature I have "tweaked" this one with some suggestions at the end of the recipe. Have fun, give this a try this weekend!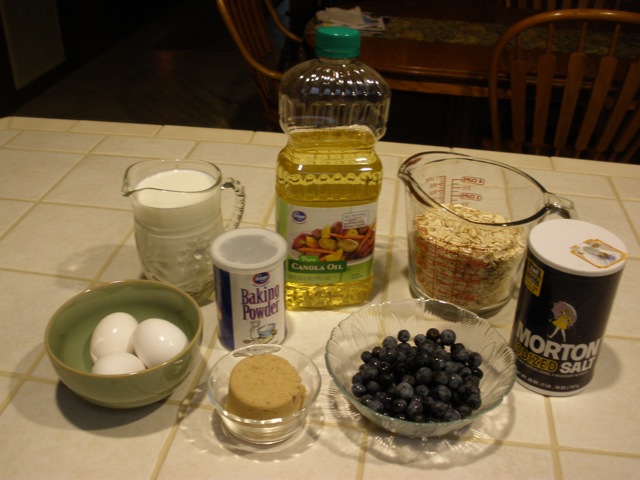 Baked Oatmeal
3 eggs
½ cup oil
½ cup sugar (white or brown)
3 cups oats (instant or old fashioned)
2 teaspoon baking powder
1 teaspoon salt
1 ¾ cups milk
1 teaspoon cinnamon (optional)
1 teaspoon vanilla (optional, but a very good addition)
1 cup fresh blueberries (optional, but shown in these pictures)
Topping:
Preheat oven to 350 degrees. Beat together eggs, oil, and sugar. Add dry ingredients and milk. Beat together well. Pour into a greased 9" by 13" pan or baking dish. Bake for 30 minutes then spread ¼ cup brown sugar on top. Bake for 15 minutes more.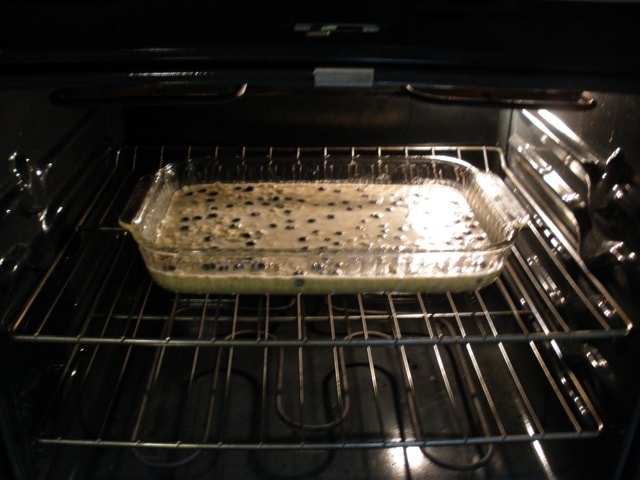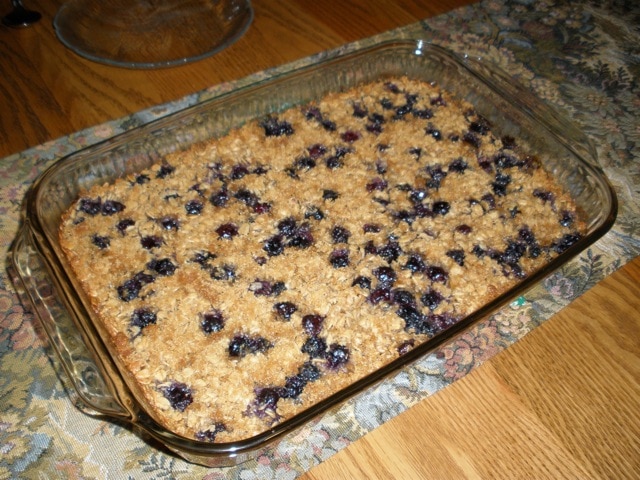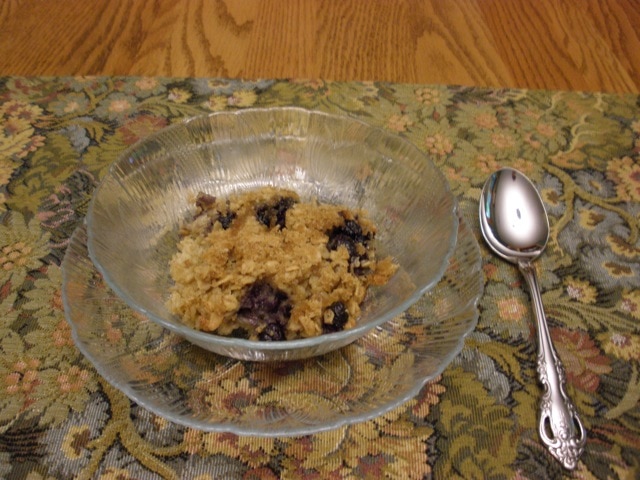 My notes: Add raisins, nuts, chopped apple, chopped dates, blueberries, or any other favorite ingredient. You may also top with brown sugar mixed with cinnamon – my husband's favorite!