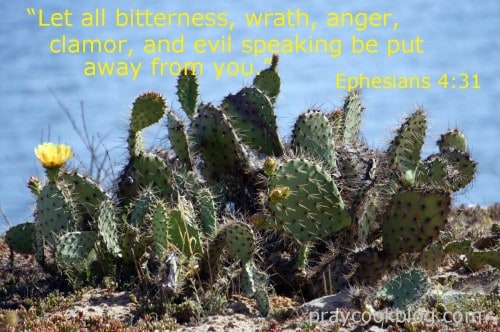 Happy Friday!  I took this picture last year when visiting family in California.  When I read this scripture from Ephesians this morning I thought of the prickly cactus that can represent the hurtful things in our life like bitterness, anger and wrath.  But the little yellow bloom reminds me the Apostle Paul tells us to reverse anger with forgiveness, loving kindness and tenderness.  That way we can reverse our anger before it gets too prickly and hurts others!
What are your plans for the weekend ahead?  Here are a couple of suggestions for your Saturday morning breakfast of Sunday brunch.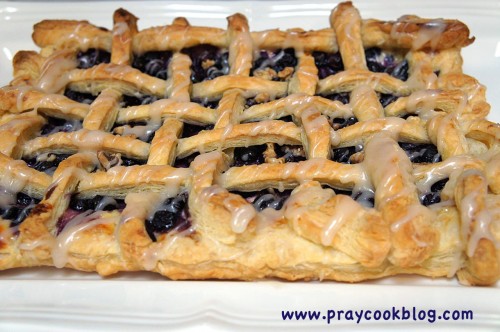 Blueberry Puff Pastry is very fast and easy to make.  Even better, gets the kids involved in helping you weave the dough!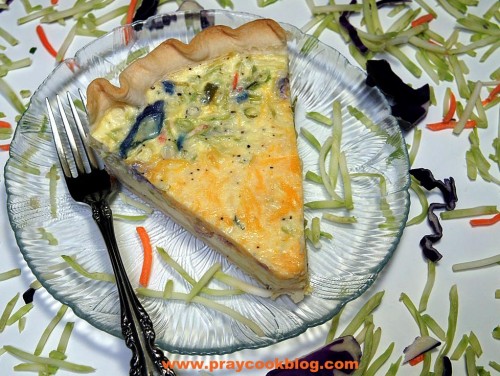 This colorful Quiche is made from broccoli straws and carrot sticks. It is healthy and a great addition to your weekend brunch menu!
Have a blessed weekend and Happy Baking!
~Catherine