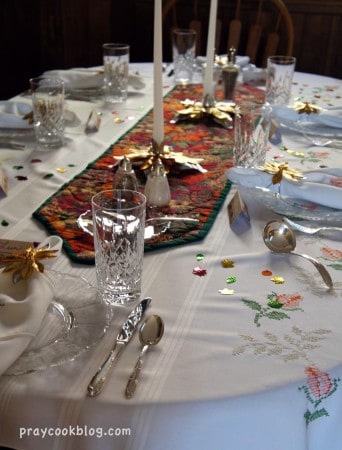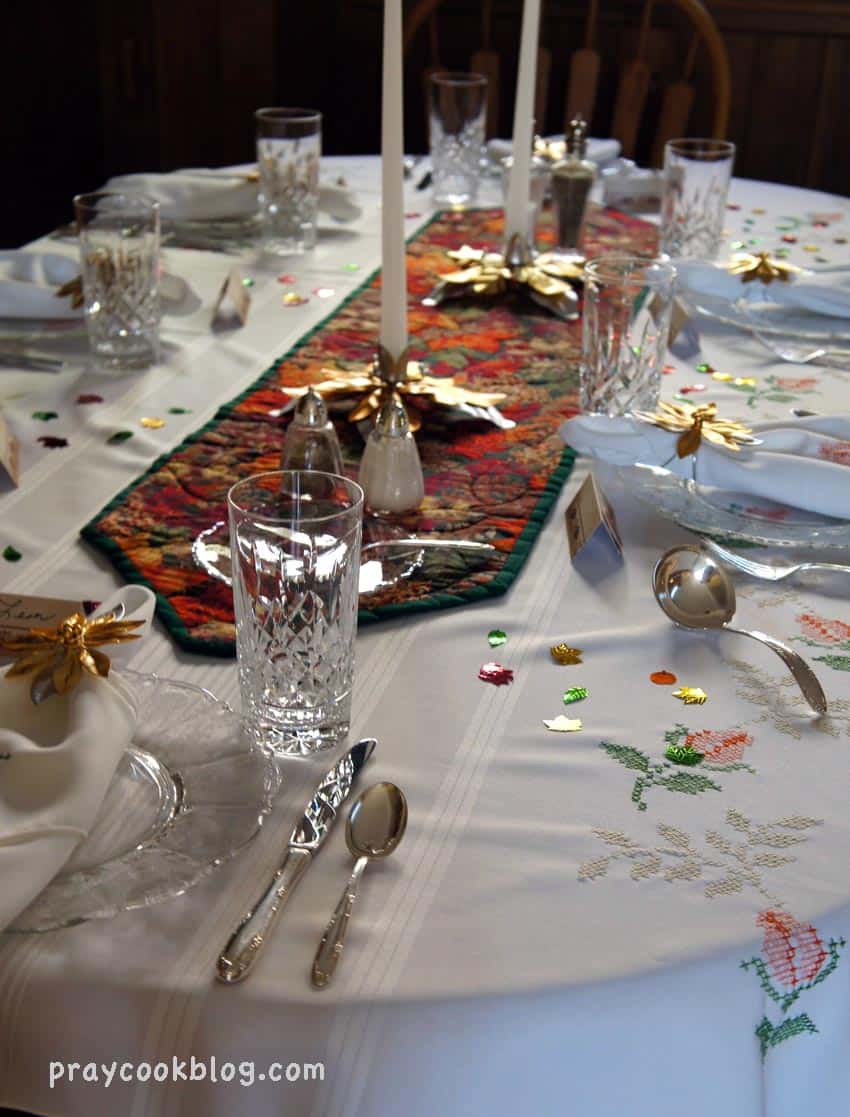 I know Thanksgiving is over and we are all getting very tired of turkey.  But the truth is, for many folks Christmas dinner includes turkey!  I decided to post this brine recipe just in case you haven't ever brined a turkey.  It is fabulous.  Pure and simple.  The turkey turns out moist, busting with flavor and a total family pleaser!  Win-win!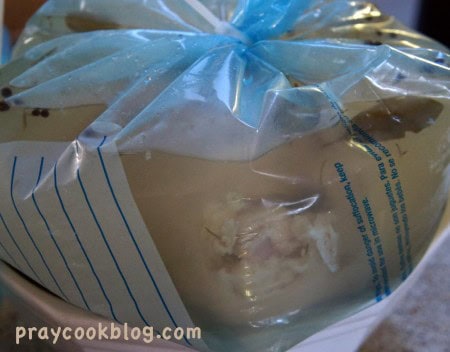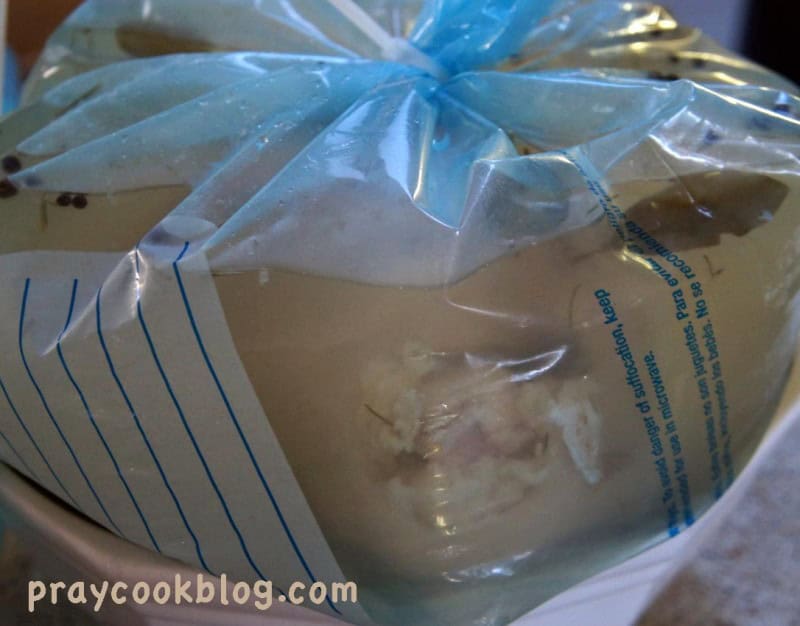 In cooking, brining is a process similar to marination in which meat or poultry  is soaked in brine before cooking. Salt is added to cold water in a container, where the meat is soaked usually six to twelve hours. The amount of time needed to brine depends on the size of the meat. More time is needed for a large turkey compared to a broiler-fryer chicken.  Brining makes cooked meat moister by hydrating the cells of its muscle tissue before cooking.
Some years ago we spent $12 on a jar of turkey brining spices from Williams Sonoma.  It turned out so well we have brined them ever since.  But now I use a recipe I adapted from the Food Network.  I save the $ and enjoy it that much more!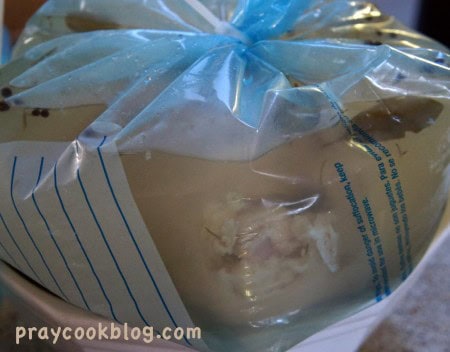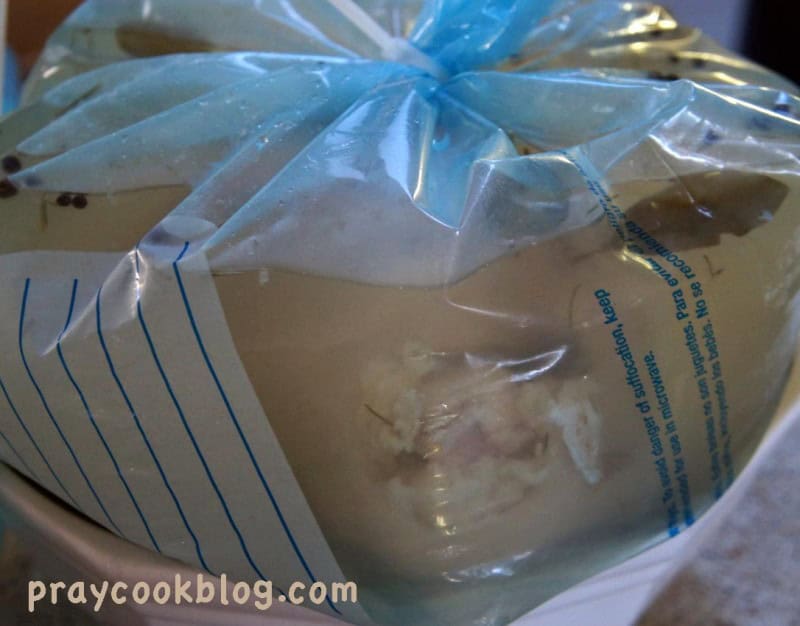 This picture doesn't look any too pretty but sometimes it takes this …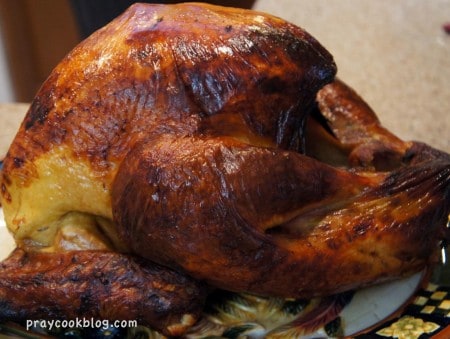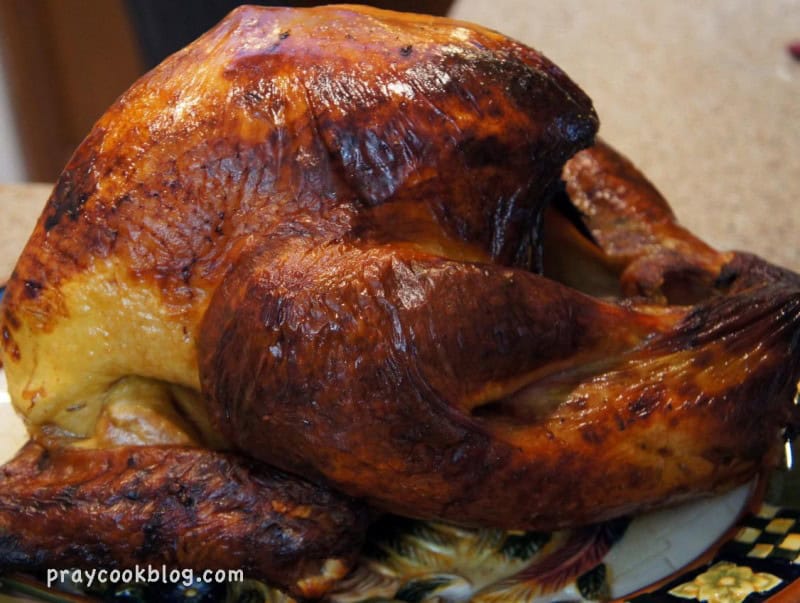 To end up with this ….
My official turkey carver was very happy with this brined and BBQ grilled turkey!
Happy Brining!
Catherine
Brine Your Turkey
Brining makes cooked meat moister and adds fabulous flavor.
Ingredients
1 (12 to 15) pound turkey, fully thawed and rinsed
2 gallons water
1 cup sugar
1 cup kosher salt
2 lemons, sliced in quarters
4 bay leaves
1 tablespoon thyme
1 tablespoon sage
1 tablespoon minced garlic
1 tablespoon whole cloves
Instructions
Combine all brine ingredients in a large pot. Bring to boil just long enough to make sure all the sugar and salt are dissolved. Cool to room temperature.
In a large Ziplock bag add the turkey and refrigerate for 12 to 24 hours.
When ready to bake empty the brine and rinse the turkey well.
Bake or grill according to your favorite recipe.