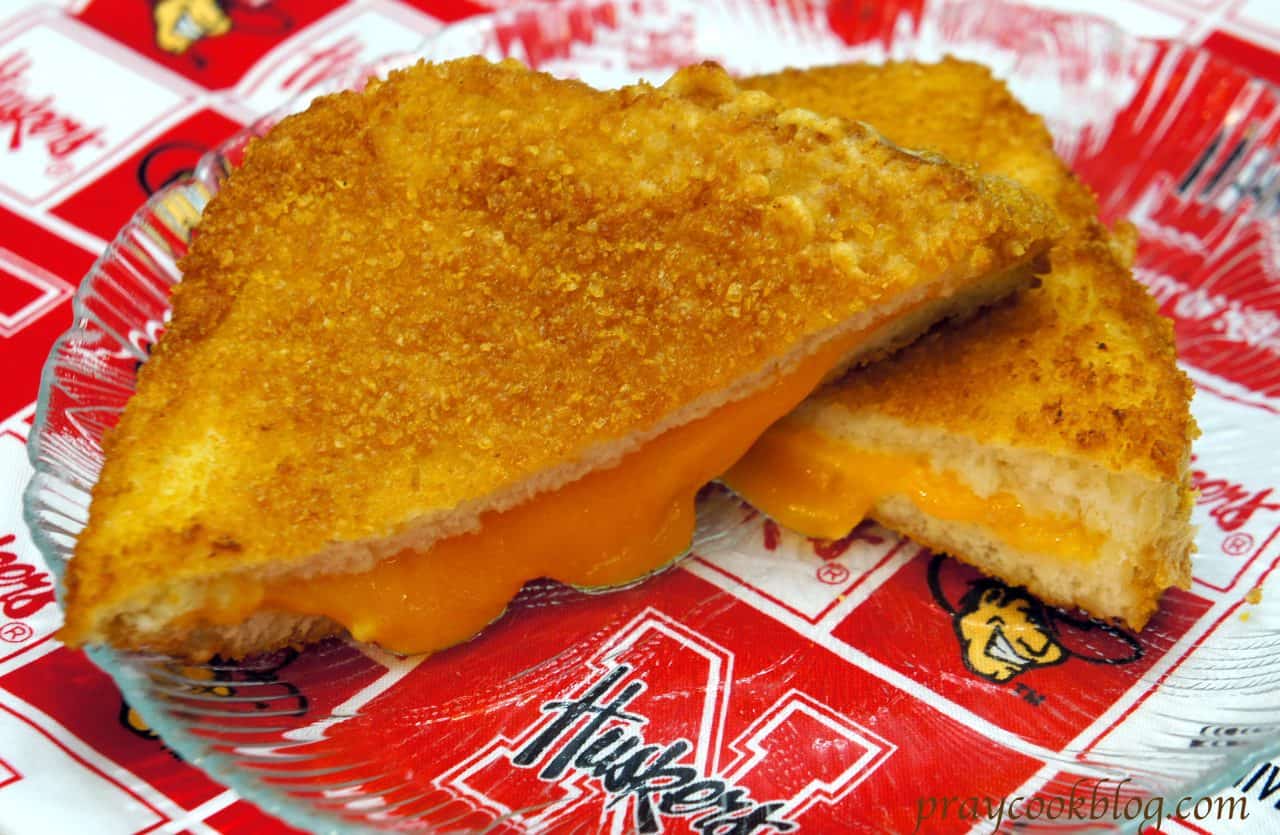 If you were luck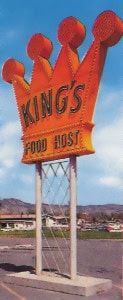 y enough to grow up in the Midwest in the 1960's or 1970's you just may have fallen in love with the Cheese Frenchee. I was and I did. Just the name evokes fond memories of sitting at the King's Food Host in Scottsbluff, Nebraska or sometimes in Lincoln munching away on their cheesy creation and their famous onion rings.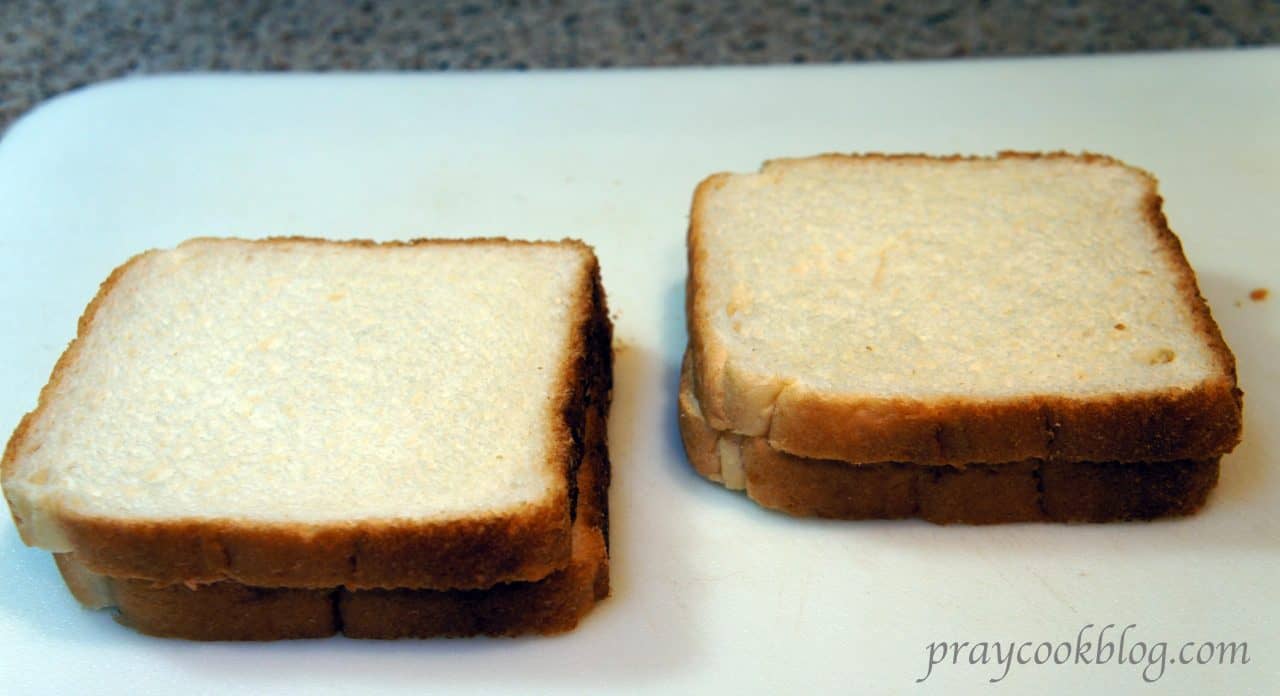 It's remarkable how many people still pine for Frenchees of days gone by. Recipes for the most cherished of these, the Cheese Frenchee, a battered, deep-fried cheese sandwich with a crunchy cornflake exterior, are all over the internet. I found this website, inthe70s.com where lots of folks, just like me, fondly remember the Cheese Frenchee or its sister, the Tuna Frenchee.

On a recent trip back through Nebraska, I ate at a restaurant in Omaha with Cheese Frenchee on the menu. I immediately knew what I would be eating for dinner that night. Even though they over-fried it slightly, it was still a delicious reminder of how much I loved these as a kid.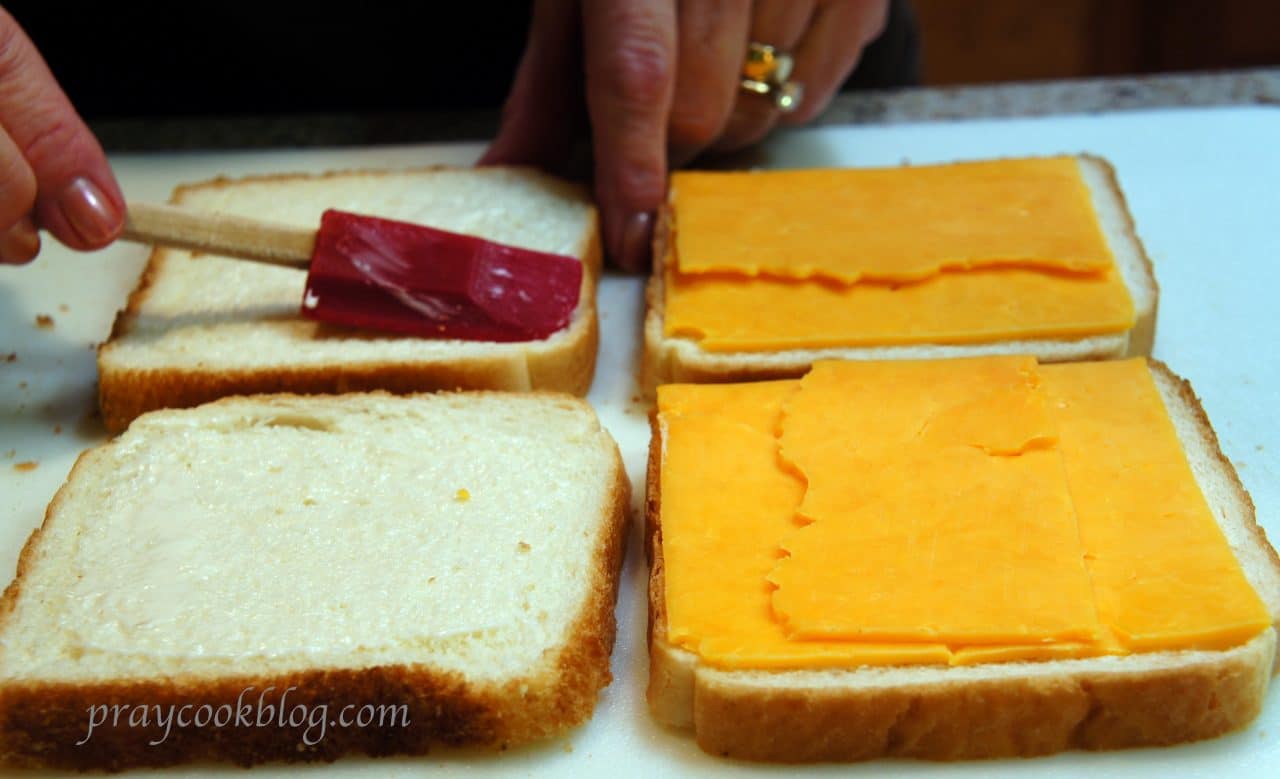 Frenchees were the creation of King's Food Host, a fast-food chain catering to families and college students in the 1960s and 1970s. Most of the chain's units were located in the middle of the country, with headquarters in Lincoln, Nebraska, where there were once nine units.
The first – King's Drive-In – was started by James King and Larry Price in 1955, on North Cotner in Lincoln. I wonder if the first one had telephones at each table that patrons used to send their orders to the kitchen?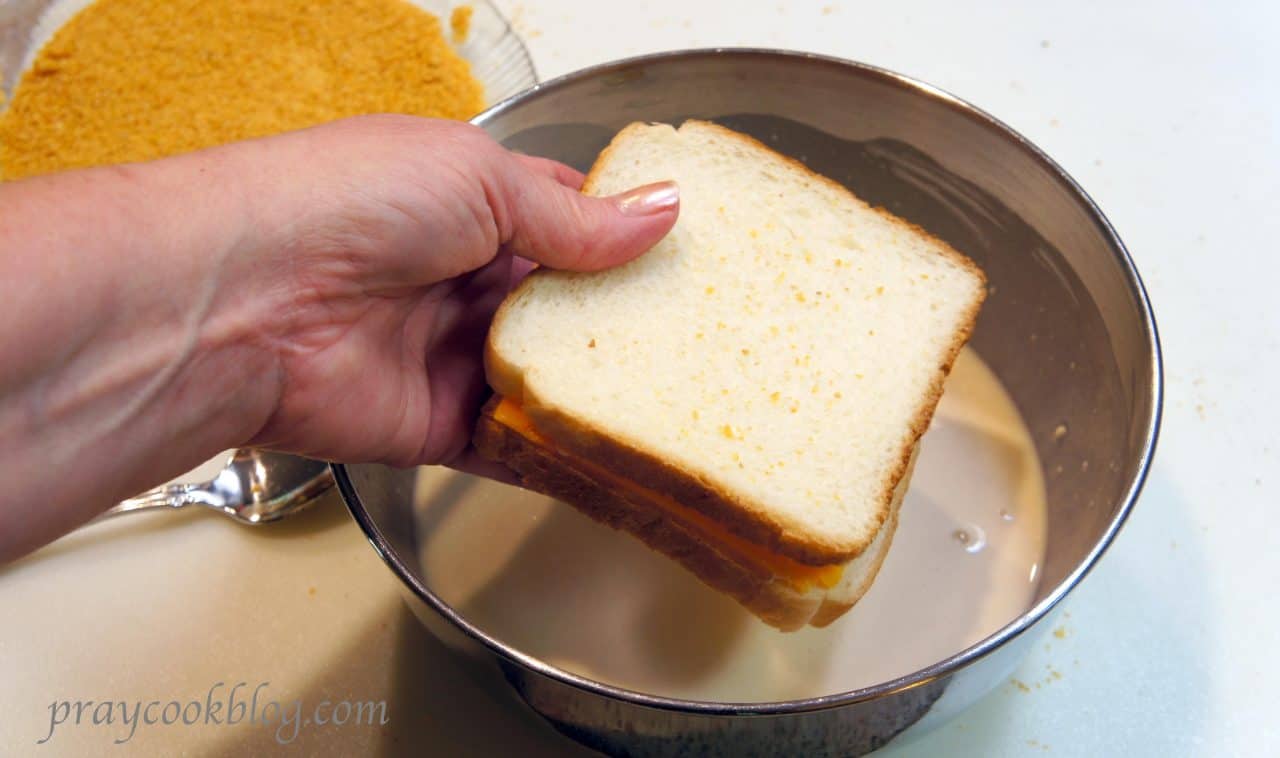 Since King's went out of business in the late 1970's I didn't even think the Frenchee was available anymore. Back home in Tennessee, I knew I needed to share this childhood memory with my Chief Culinary Consultant. He is a grilled cheese connoisseur and quite interested in my description of the Cheese Frenchee.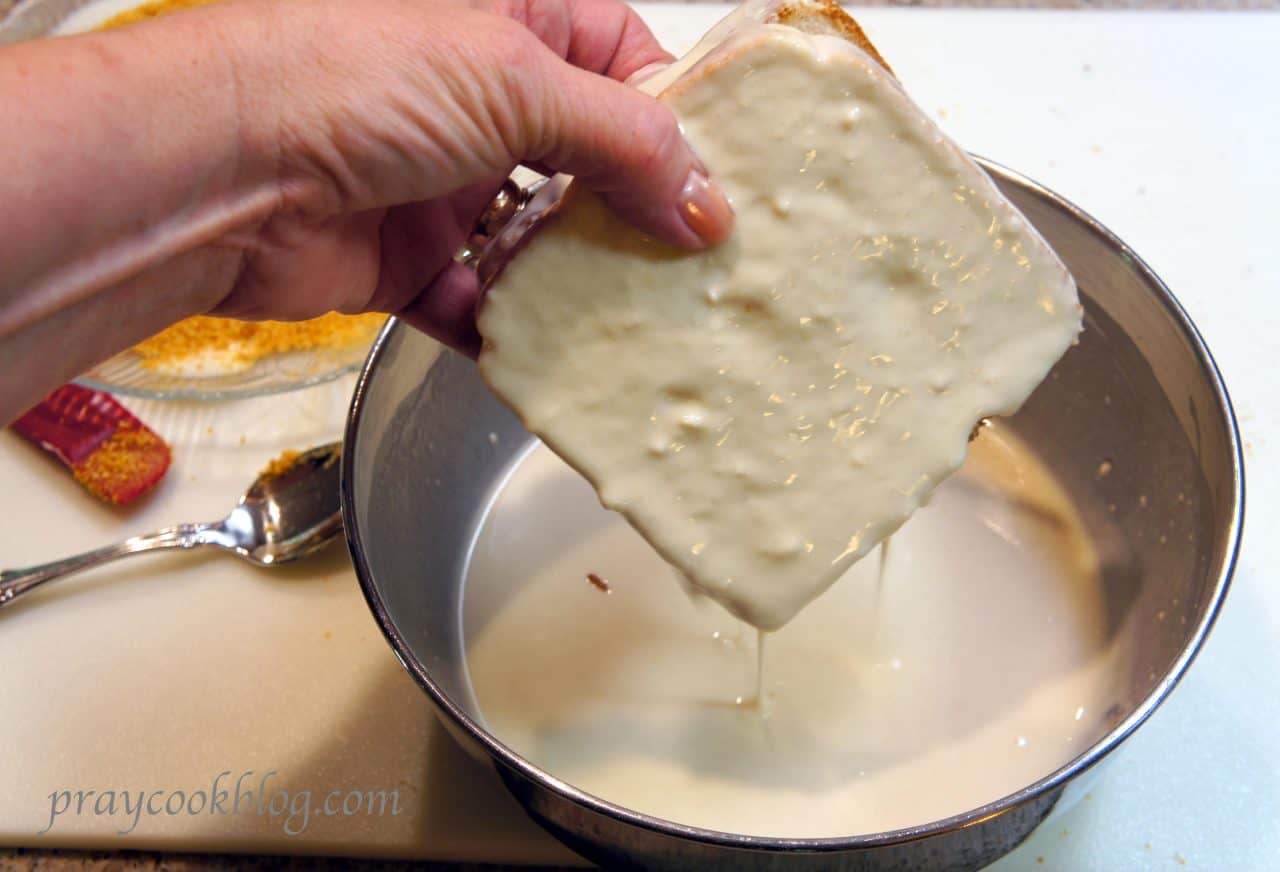 After surfing the net and comparing many recipes, the recipe I used seems to be the most popular among those who say they worked at Kings!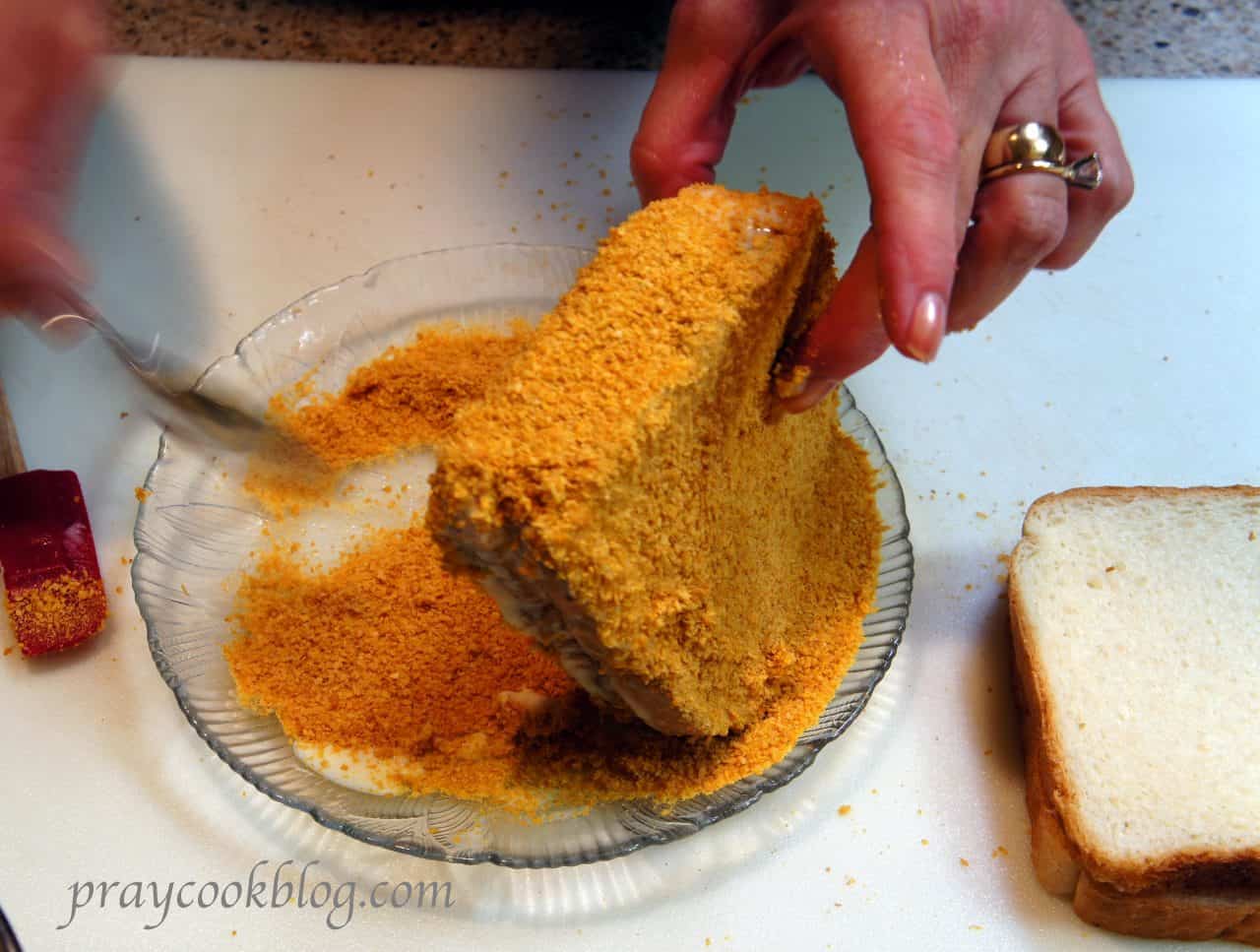 Requirements include white bread (crusts removed), mayonnaise, American cheese, flour, egg, and milk batter, and crushed corn flakes.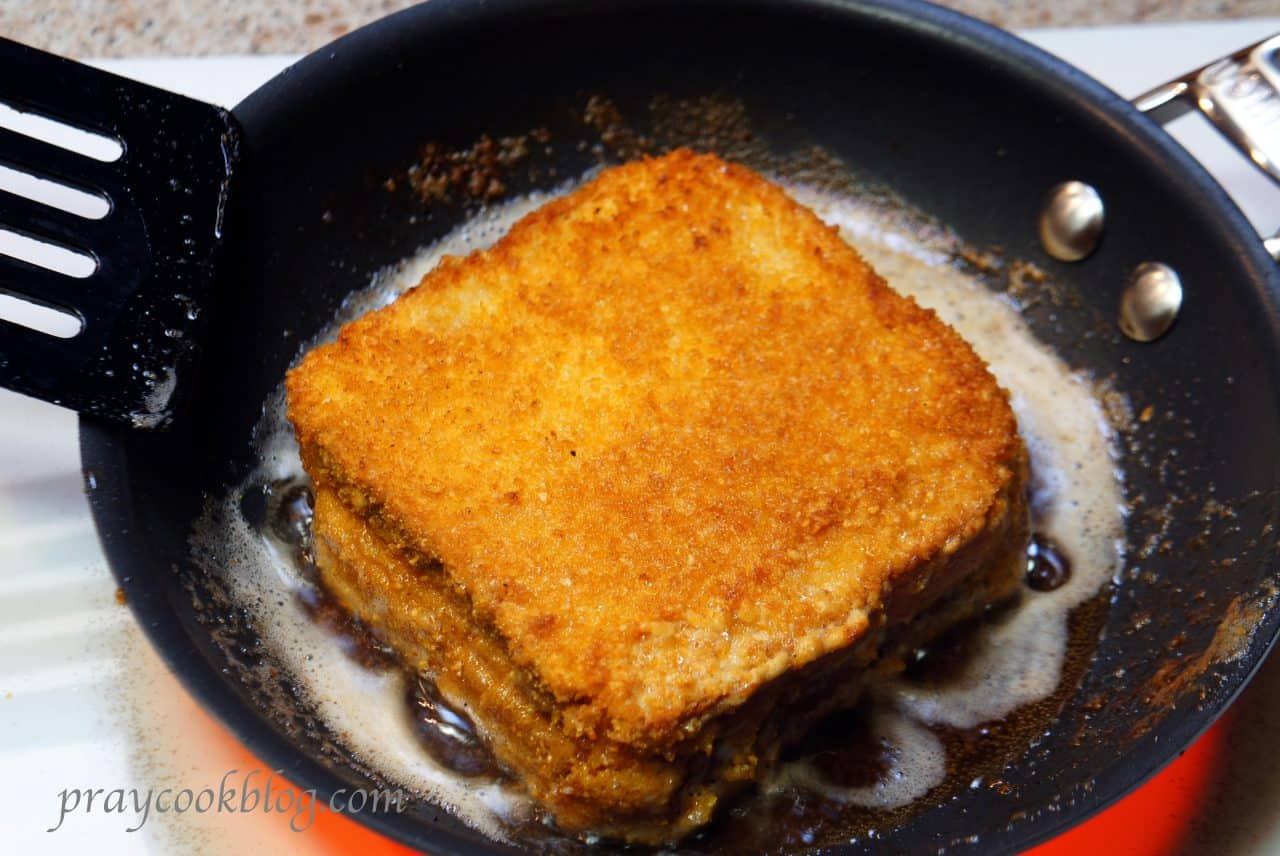 I don't have a deep fryer so I made my frenchee grilled in butter. This worked beautifully.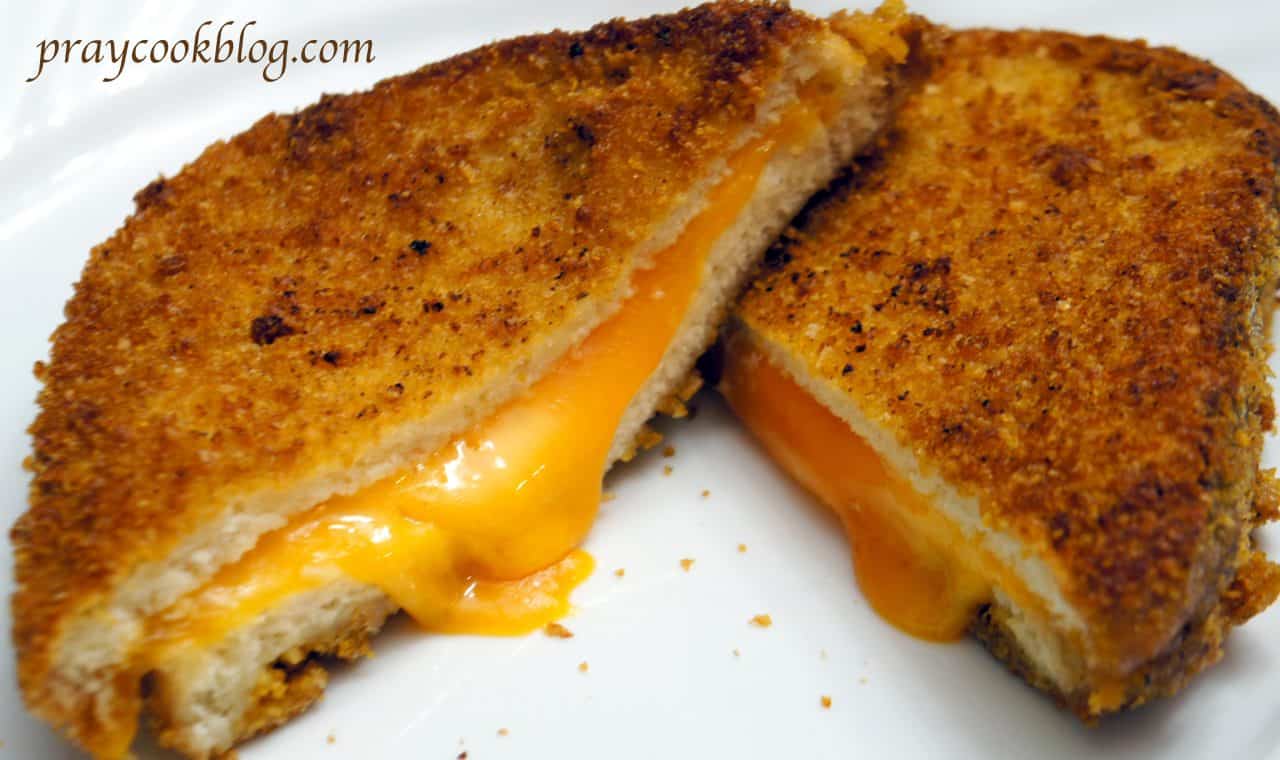 I didn't cut off the crusts but next time I will. I also didn't cut the bread in half before cooking and next time I will.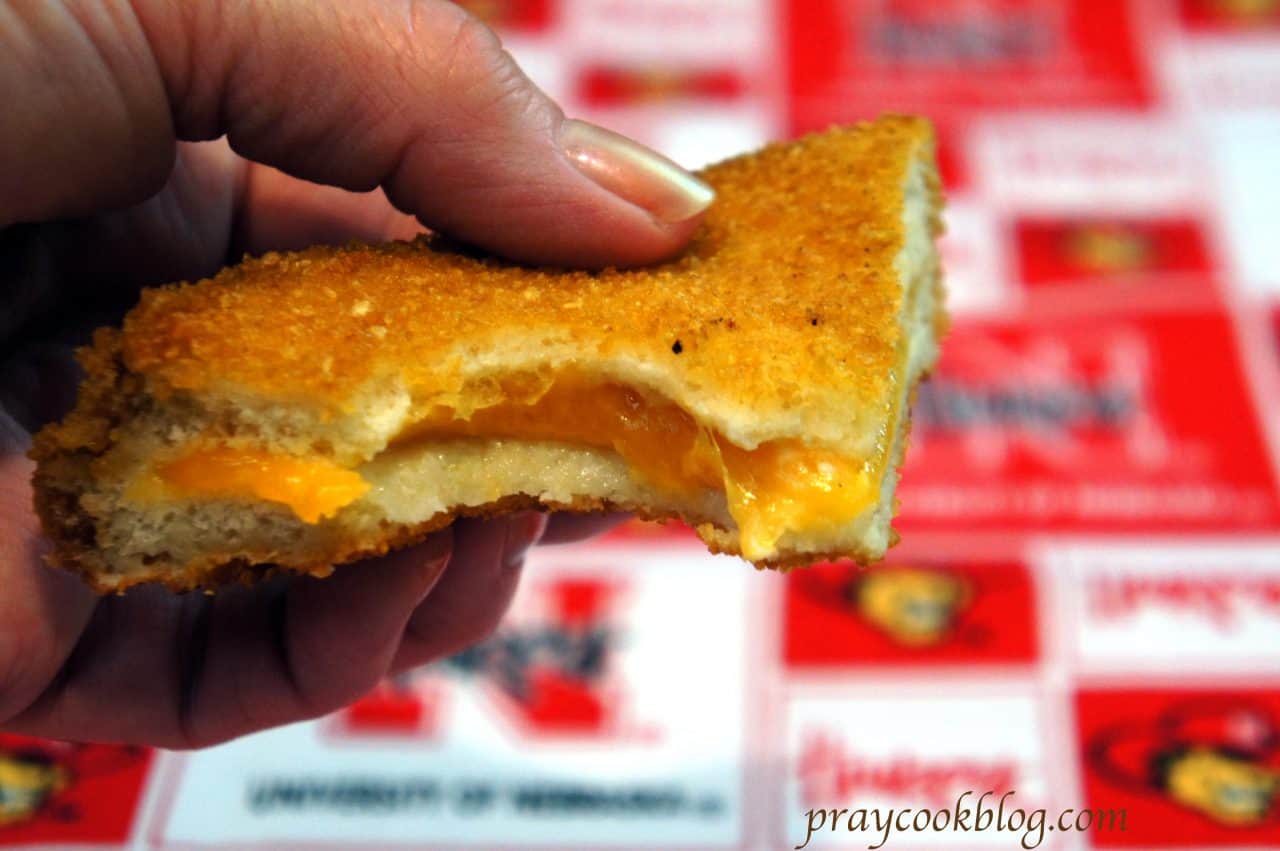 All in all the flavor is exactly as I remember it to be. Is the cheese frenchee a fond memory for you too? If so, at what King's Food Host location did you dine?
Happy Eating!
~Blessings, Catherine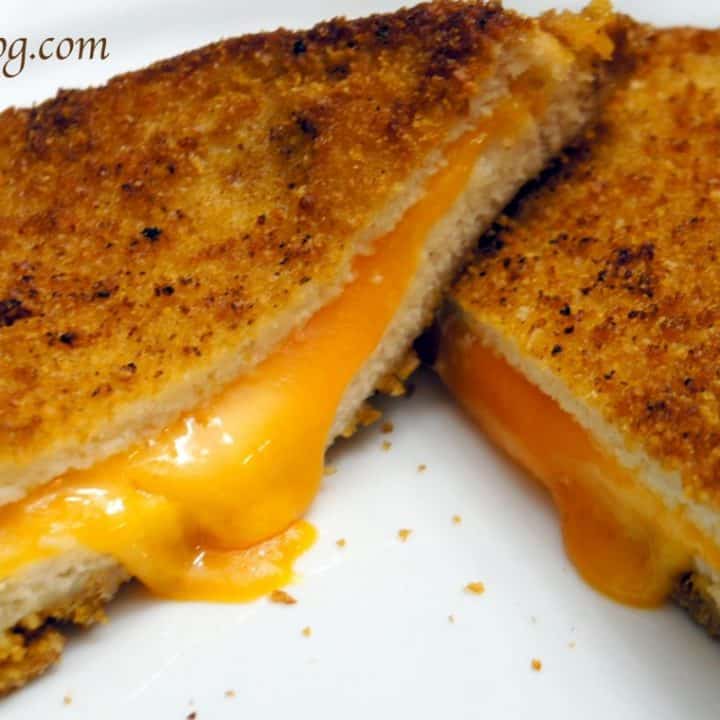 Cheese Frenchee
This Cheese Frenchee will take you on a walk down memory lane if you were lucky enough to eat these fantastic sandwiches when King's Food Host sold them throughout the Midwest during the 1960's and 1970's.
Ingredients
6 slices American, Cheddar, or Velveta Cheese
6 slices white bread
Mayonnaise
1 egg
3/4 cup milk
1/2 cup flour
1 teaspoon salt
2 cups cornflake crumbs, crushed fine
2 to 4 Tablespoons butter, for frying
Instructions
Prepare 3 sandwiches, using mayonnaise and 2 slices of cheese for each. Cut each sandwich in half.
Combine egg, milk, flour, and salt.
Dip each triangle into the egg mixture and then coat with the cornflake crumbs.
Lightly fry each sandwich in 2 tablespoons butter, turning to brown each side.
Repeat with each sandwich.