"Little children, let us not love in word or talk but in deed and in truth."    1 John 3:18

I am currently studying in 1 John  and this verse keeps playing over and over in my mind.  It reminds me that talk is cheap and that actions of love towards one another is what really counts.   When John writes, "Little children" he is talking to US!  He is talking to believers and "the Church" at the time.  But today it is relevant because he is reminding believers to show love to one another in the way we treat others, care for them, and meet their needs.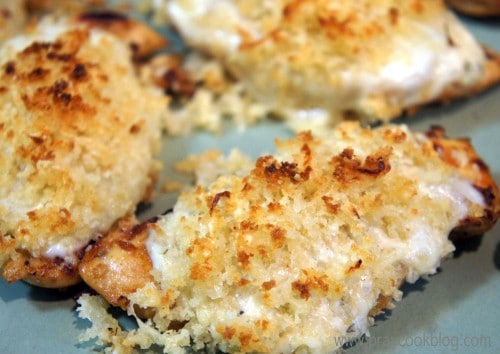 Now, what's for dinner?
I received this comment from one of my readers, Ida.  She says "Thanks so much for sharing Longhorn Parmesan Crusted Chicken . I made it and it was awesome!!"

Thank you Ida for taking time to leave me this comment.  It has reminded me how much I like this recipe.  At a recent lunch at Longhorn we found out they have taken this great entrée off the menu.  The Chief, my sous-chef dish-washing mom and I decided we need to put it on my menu soon!  Blessings to you and happy cooking!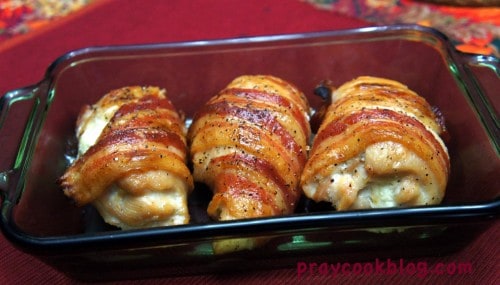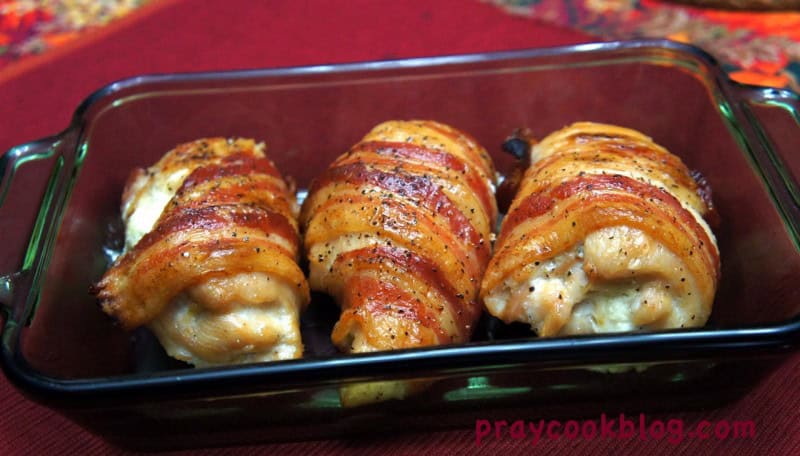 Another reader, Marilyn, wrote this to me via email recently, "I made this yesterday for supper… I'm not a huge fan of chicken, but I had to try this recipe… I did as the recipe says. What I also did was basted it with Sweet Chilli sauce, ground pepper and garlic… I think this recipe is awesome… Thank you for sharing…"
I absolutely love how Marilyn changed this up with sweet chili sauce, pepper and garlic.  It sounds awesome.  This recipe is the most requested recipe on my website and brings hundreds of viewers here every day.  If you haven't checked it out see what you've missed at Bacon Wrapped Cream Cheese-Stuffed Chicken!
Happy Cooking and Have a Blessed Day!
~Catherine