When You Want to Be Joyful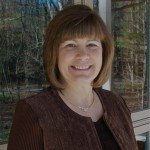 Delight yourself in the Lord and he will give you the desires of your heart.  Psalm 37:4
My first cookbook giveaway starts RIGHT NOW!
What is YOUR favorite cookbook?  To enter the drawing go to the bottom of this post and leave a comment — or tell me your favorite cookbook!  This will automatically enter you into the giveaway for today's drawing.  Over the next three weeks I am going to giveaway 5 books.  They are all new and have come from my own collection.  I love cookbooks.  Often times when I have the opportunity to buy a book I rationalize that I should buy TWO, using one of them for a gift!  That is what I am doing this Christmas and I hope YOU are the lucky winner!  I need to have a minimum of  25 comments registered and the drawing will be done by Random.org.  Winner announced tomorrow.
Ready, set …. GO to the bottom of this post to find the comments section.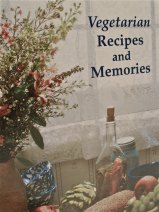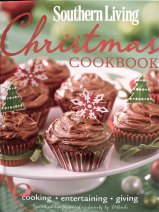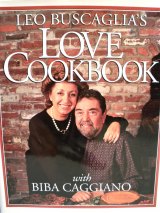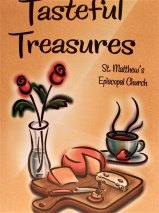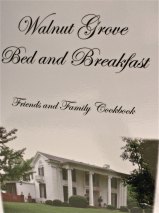 Continuing with sweets, treats and appetizers for your holiday partying I love this recipe for Rolo Me Over Turtles (my own name!)  I have already made two batches, given most of them away and am getting the pressure from my own family to MAKE MORE!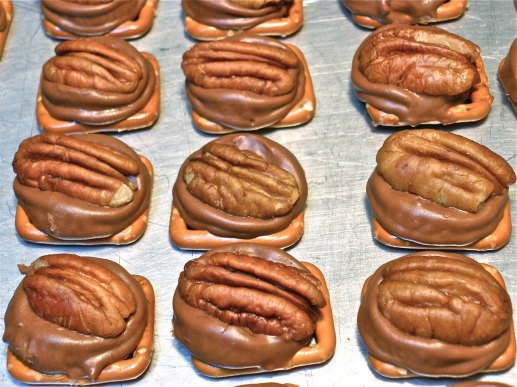 Start with these little jewels: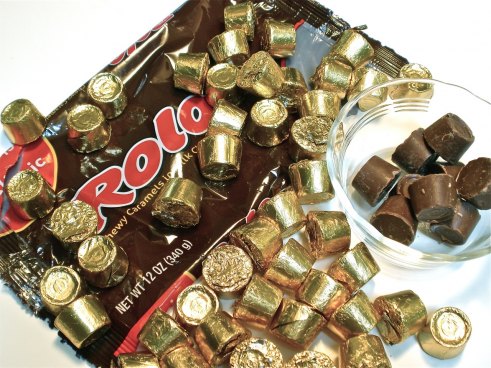 Add some Pretzels, warm in oven and top with a pecan!  They are gooey, chocolatey, nutty, crunchy, soft and squishy all rolo'd into one! 🙂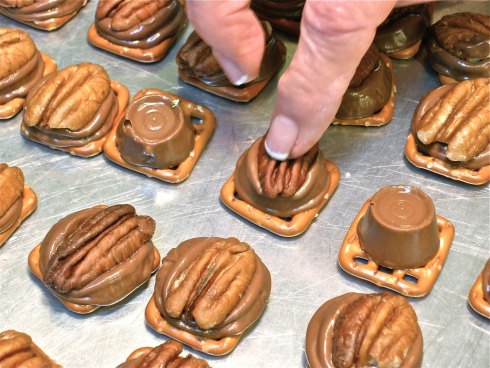 I have seen this recipe on many websites including http://www.sowonderfulsomarvelous.com.  It is fun and definitely a keeper! A really great recipe to make with the kids.  They will have a ball helping!
In case you missed last weeks Sugar Cookies click on the picture for the recipe.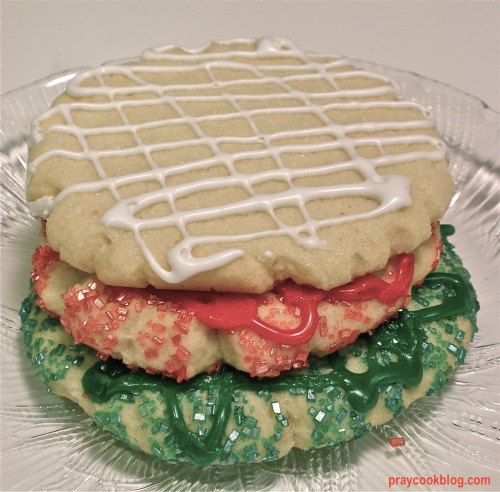 Many Blessings and Happy CookiNG!


Rolo Me Over Turtles!

Quick and easy holiday treat! Always make twice as many as you need -- they disappear really fast!

Ingredients

Rolo Chocolate Caramel Candy (there are about 56 in a bag)
56 Square Pretzels
56 Whole Pecans

Instructions

Place pretzels on a baking sheet, evenly spaced.
Add one Rolo candy (sans the wrapper) on each pretzel.
Heat oven to 350 degrees F. Place in oven for 4 to 5 minutes. The candy will not look melted but don't leave them for more than 5 mintues.
Remove from oven and place a pecan on top of each Rolo pressing down slightly on the melted chocolate and caramel.
Let them cool at room temperature.
Enjoy!