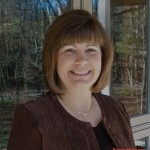 1 Corinthians 1:5-9
For in him you have been enriched in every way—with all kinds of speech and with all knowledge— 6 God thus confirming our testimony about Christ among you. 7 Therefore you do not lack any spiritual gift as you eagerly wait for our Lord Jesus Christ to be revealed. 8 He will also keep you firm to the end, so that you will be blameless on the day of our Lord Jesus Christ. 9God is faithful, who has called you into fellowship with his Son, Jesus Christ our Lord.
God is so faithful.  Even when there is chaos in our lives, we can experience His peace because we know that whatever we are going through, God already knows about it and has prepared us to handle it, with his grace.  It is his faithfulness that gives us confidence and peace.


Congratulations to my 4th cookbook giveaway winner
Sandy boyer

!  we had 80 entries, and yesterday my blog had 269 views which is the most in one day since i started blogging!

Sandy

   will be receiving TWO cookbooks from me! Tasteful Treasures and my walnut grove friends and family cookbook!  sandy is a regular commenter on my blog and it certainly paid off to "comment early, comment often!" Congrats and Merry Christmas! Thanks to everyone who has entered.
I plan to give away one more book next week. I'll send out details after Christmas.
Last night I was doing a little Food Buzz surfing and I stopped at the blog of Amy at Oh Bite It! Her Ritz Cracker Brittle caught my eye because … well take a look for yourself. I don't think I'll be making these however I sure do appreciate her creative flare! Click on the picture to link to her website.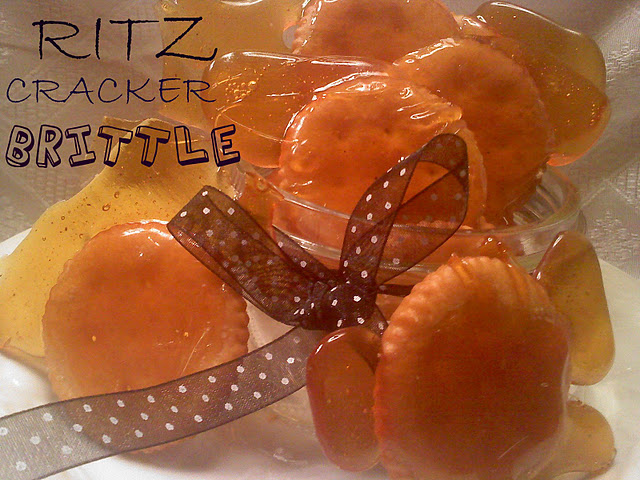 Yesterday I said I was done with sweet treats for Christmas. And then today I realized I have a great recipe and some pictures from Butternut Snowball cookies made earlier this month by my friend and neighbor, Gaye. I had intended to share this recipe but didn't get it done.  Well, Gaye gave us some of these delicious cookies in a beautiful tin with other treats.  It reminded me that these are really good and in honor of all the snow falling across the Midwest today just in time for a white Christmas!  Three days until Christmas and these are the only snowballs we are going to see in middle Tennessee for Christmas!  If you still have time and a need for another cookie on your Christmas cookie trays, these go together fast and easy.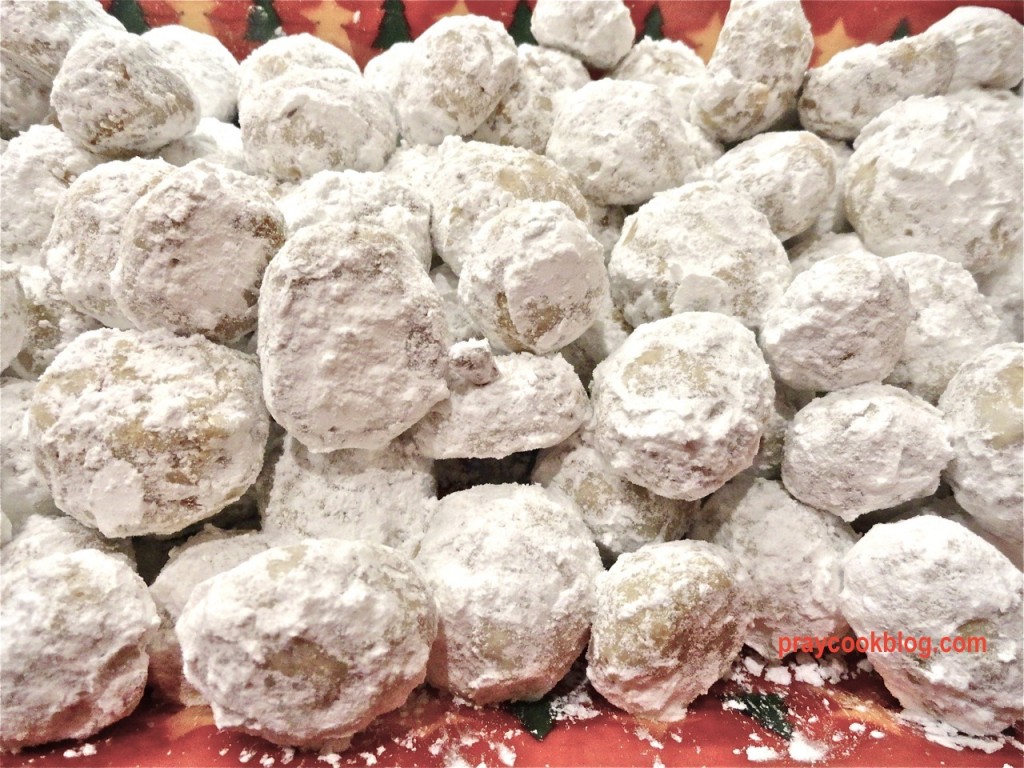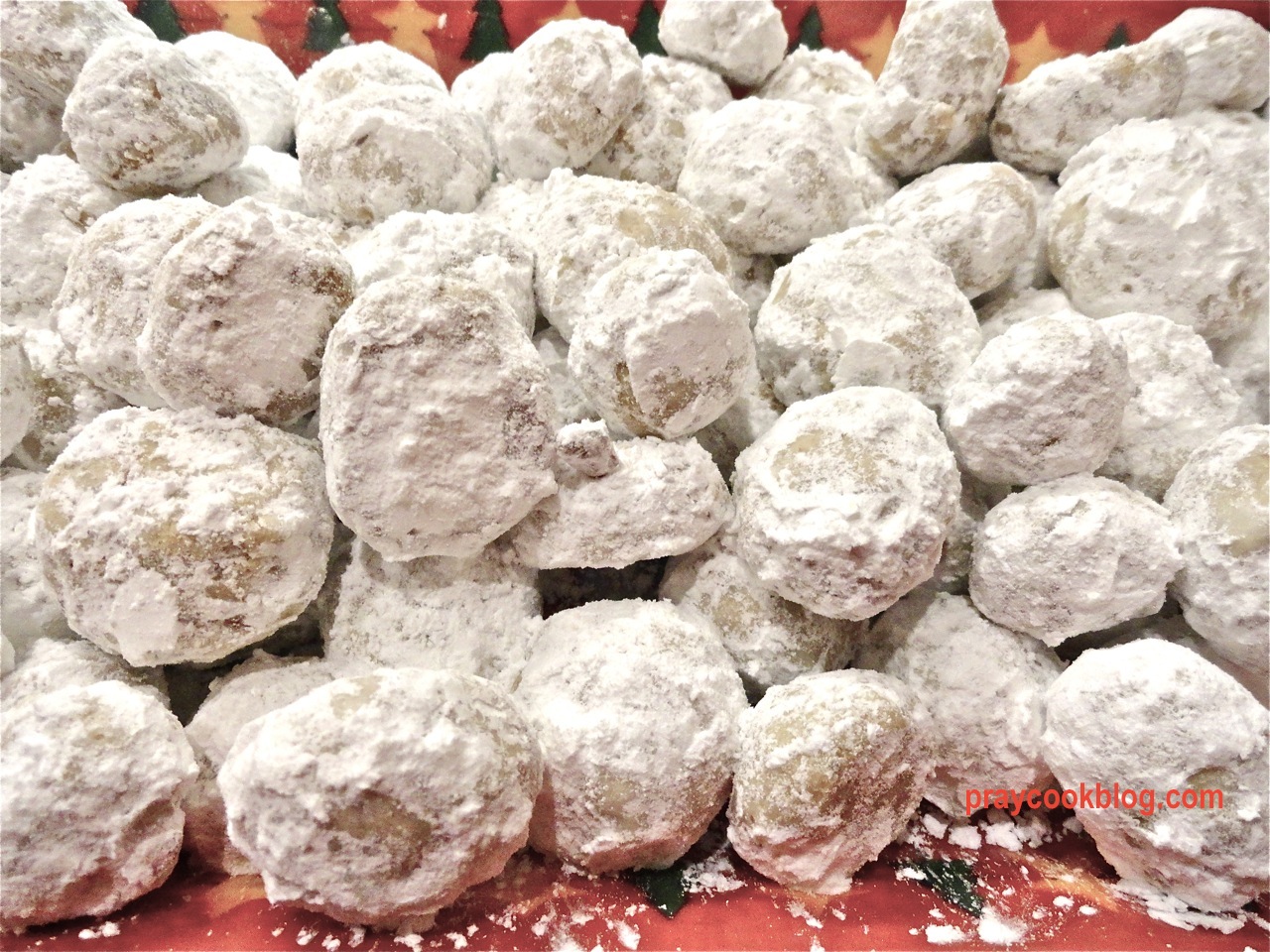 Many Blessings and Happy Cooking!
Butternut Snowballs
Butternut Snowballs combine the best of nutty pecans and butter nut flavoring. This little cookie is not overly sweet and just a perfect addition to your holiday cookie plate.
Ingredients
1 cup Butter or Margarine, softened
½ cup Granulated Sugar
2 cup All-purpose Flour
2 cup Pecans, ground
½ teaspoon Salt
1 teaspoon Vanilla butter nut flavoring
1 teaspoon Vanilla Extract
Instructions
Cream butter, sugar, vanilla and butter nut flavor until fluffy.
Mix in flour and salt. Add finely ground pecans and mix well.
Roll into 1" balls and place on a cookie sheet 1" apart.
Bake at 325 degrees F. for 20 minutes. Do not brown.
Cool completely and roll in confectioners sugar.
Notes
McCormick makes the Vanilla butter & nut flavoring that you should be able to buy in your local grocery store.