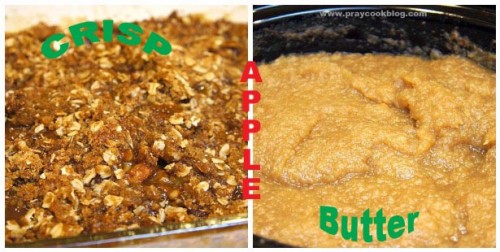 OOPS!  I received an email from my friend, and loyal reader, Cheryl.  "Did you perhaps leave out an ingredient in your Apple Crisp recipe?  I have a very nice apple soup cooling in my kitchen", she wrote. Oh no! I immediately looked up my Autumn's Caramel Apple Crisp recipe to see what in the world I had done 🙁 I couldn't see anything amiss, so I just had to make another pan of apple crisp. Both the Chief and my Sous-chef dish-washing mom say "THANK YOU" for another pan of this unbelievably great caramel apple crisp.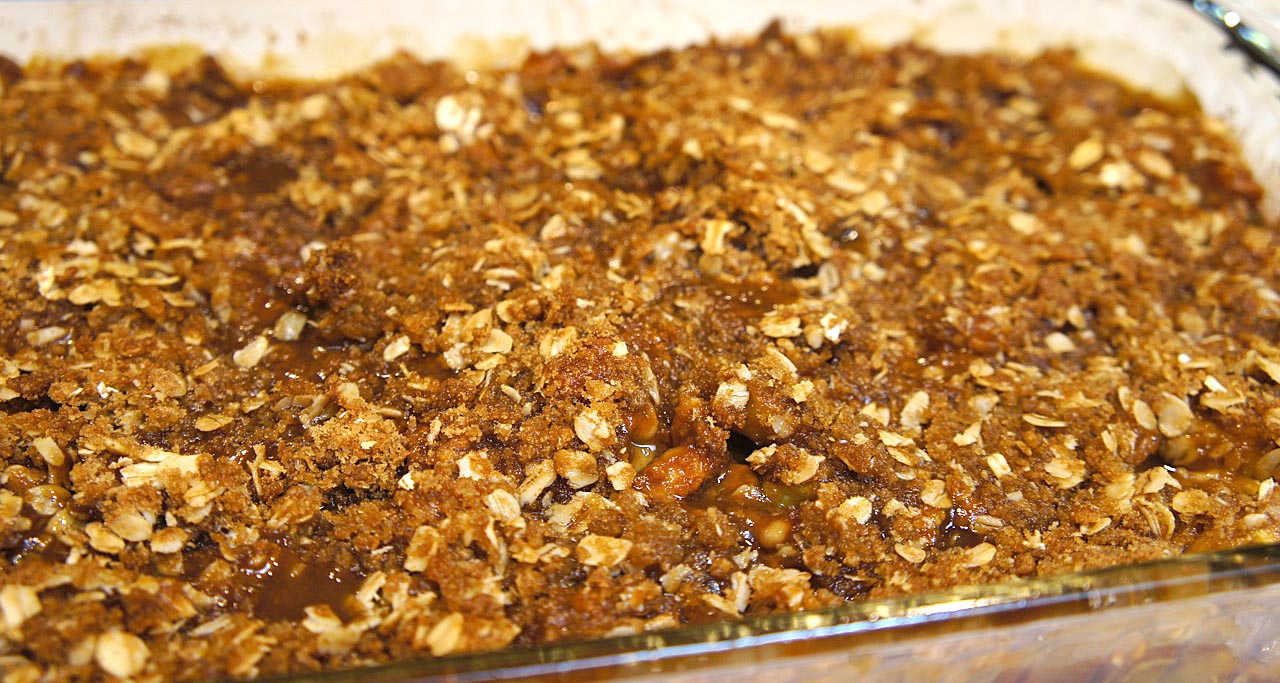 Apples are plenty at this time of year and I do love making apple crisp. Even though I have made this recipe many times I did worry something was wrong when Cheryl's crisp turned out to be apple soup.  I use Granny Smith apples and so did she. I used Turbinado and brown sugar, so did she.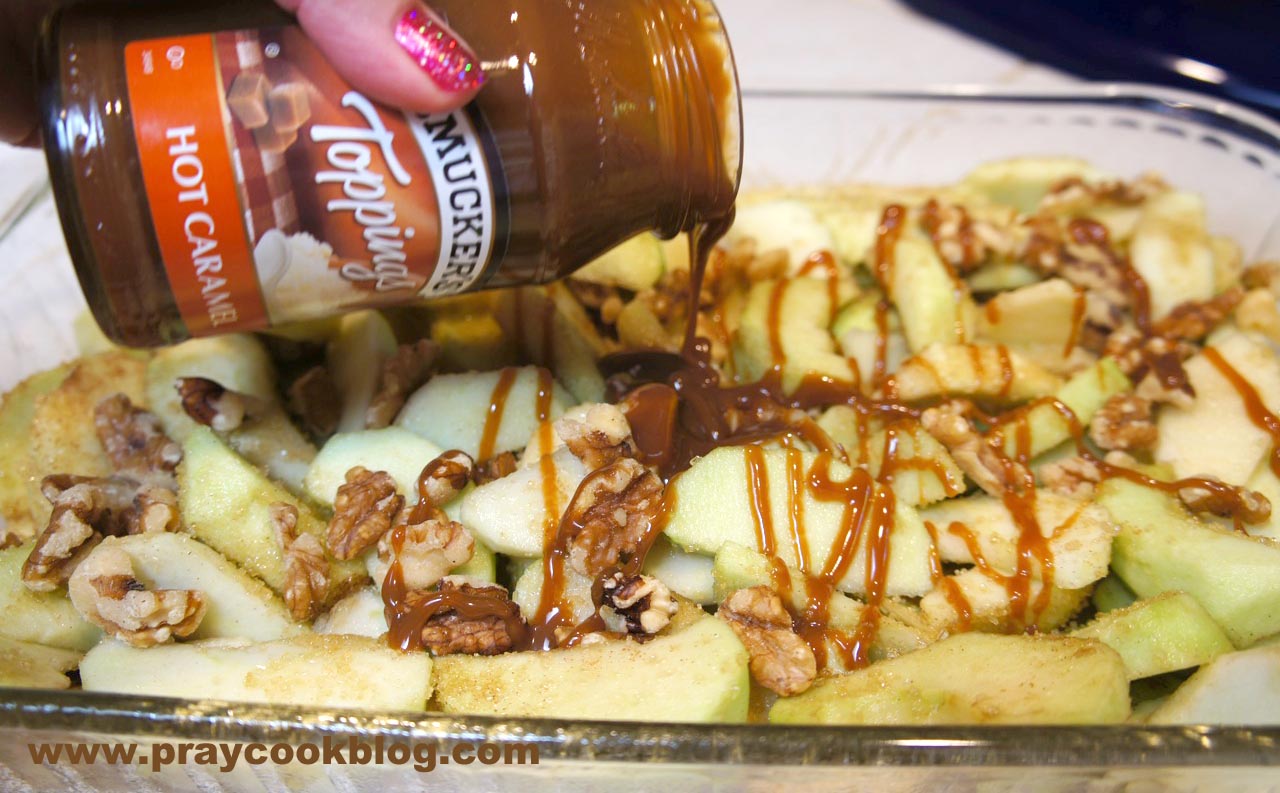 Caramel — the same.  Bottom line – I have no idea why Cheryl's apple crisp turned into soup. 
I can only guess that it has to do with the difference in juice in the apples. OR that she lives in Nebraska and I live in Tennessee. Yes, that must be it.  Anybody else have any ideas? If you do, please share — we want to know!!  BTW –  if you choose to make this caramel apple recipe, you may want to adjust the sugar depending on the apples you choose.  If your apples start out sweet, decrease sugar a bit. On to apple butter – and hopefully NO soup!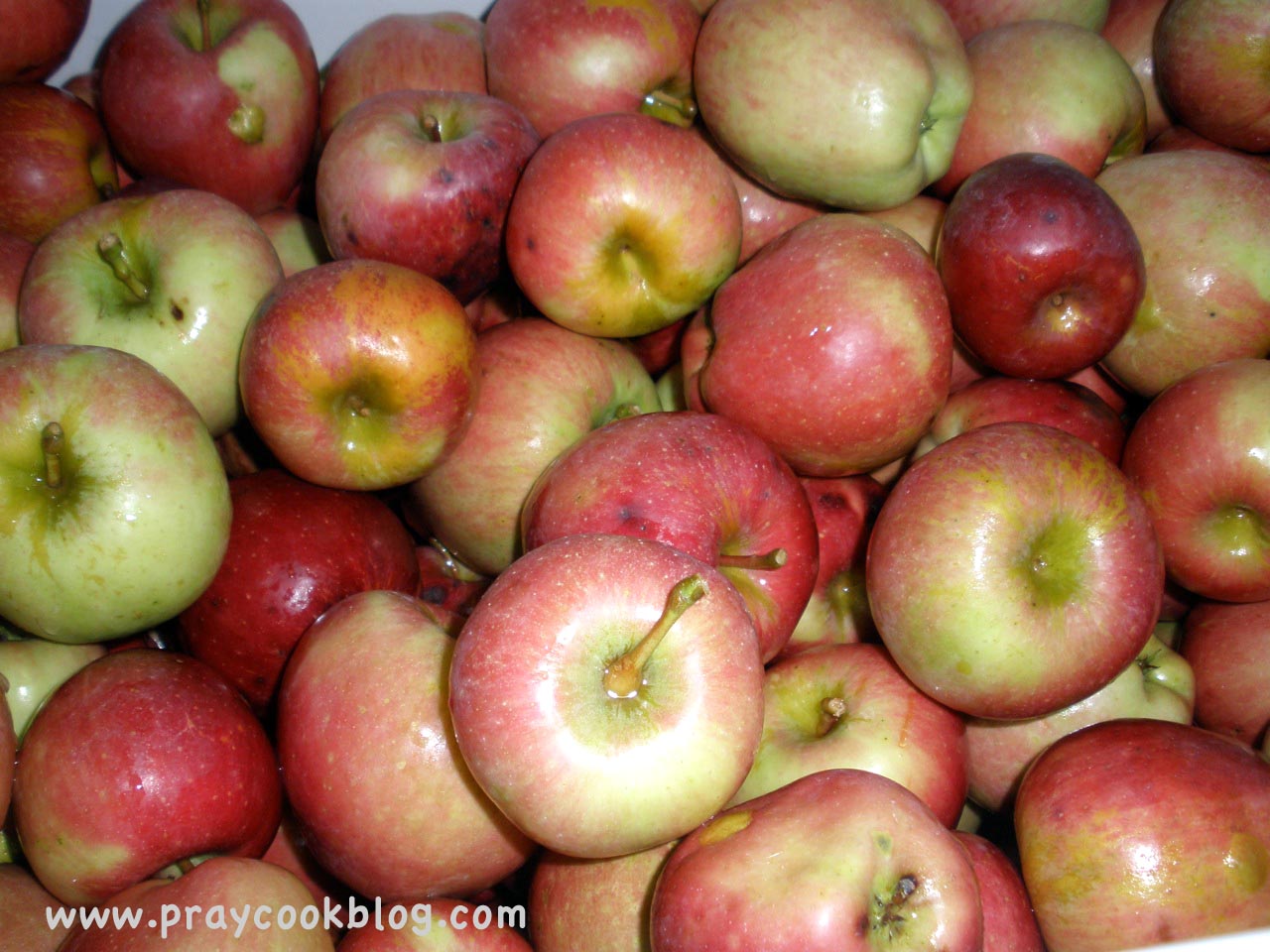 START HERE ….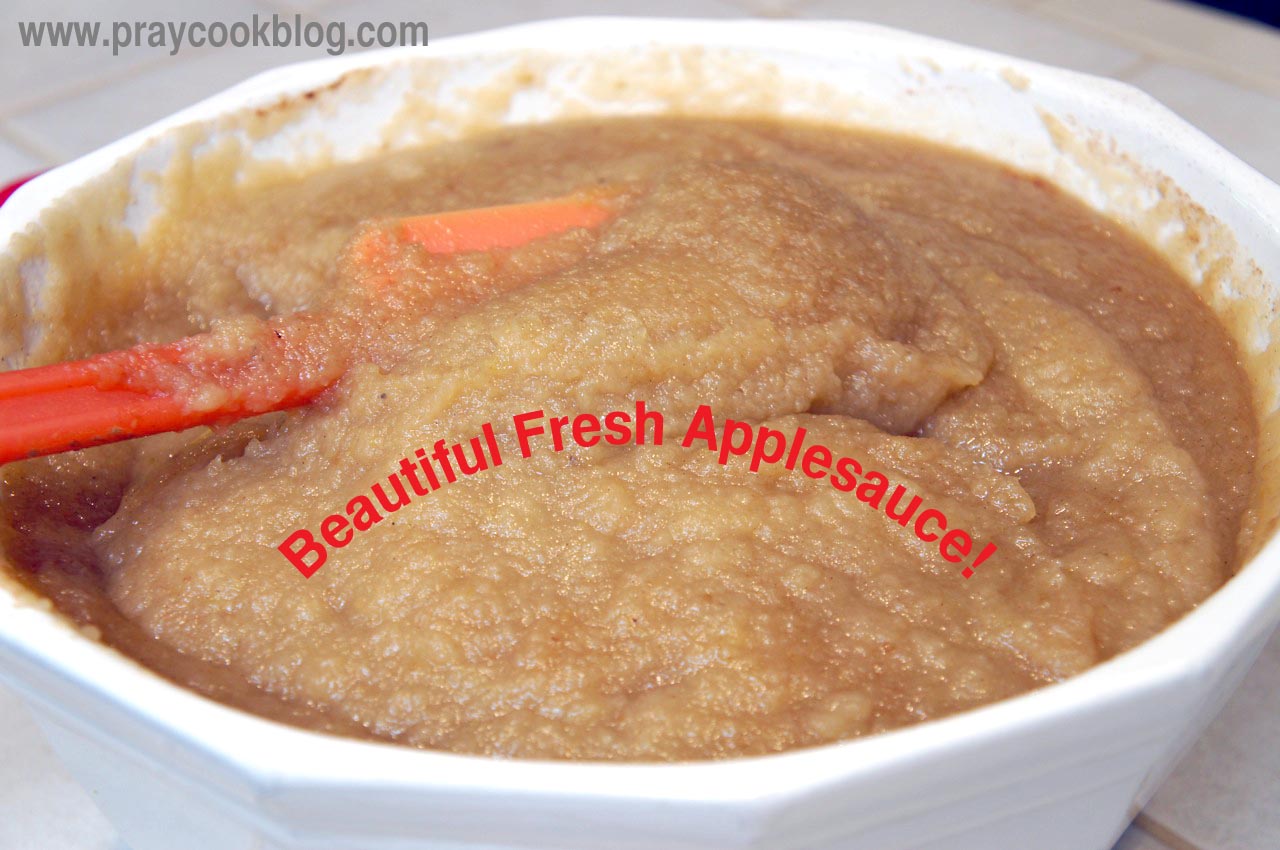 END UP HERE ….
If you don't have a tried and true method for making applesauce Click HERE for a tutorial from Pick Your Own.org.  They are one of my favorite sites for step-by-step guidelines.  Next step for beautiful apple butter …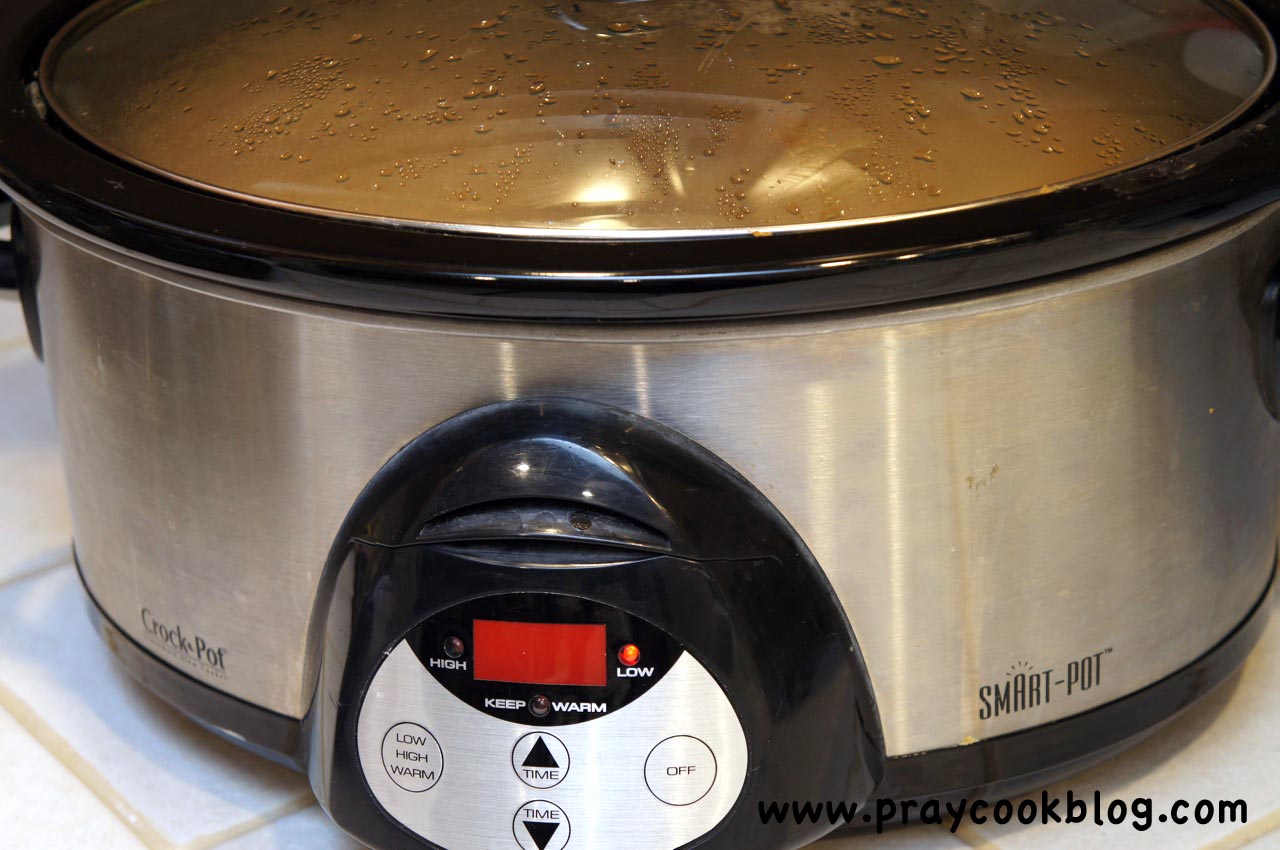 My slow cooker is 6 quarts. I filled it with 4 quarts of  homemade applesauce.  Brown sugar, turbinado sugar, and spices are added.  This applesauce cooks for 8 to 10 hours and during that time it turns into the most lovely color of dark brown.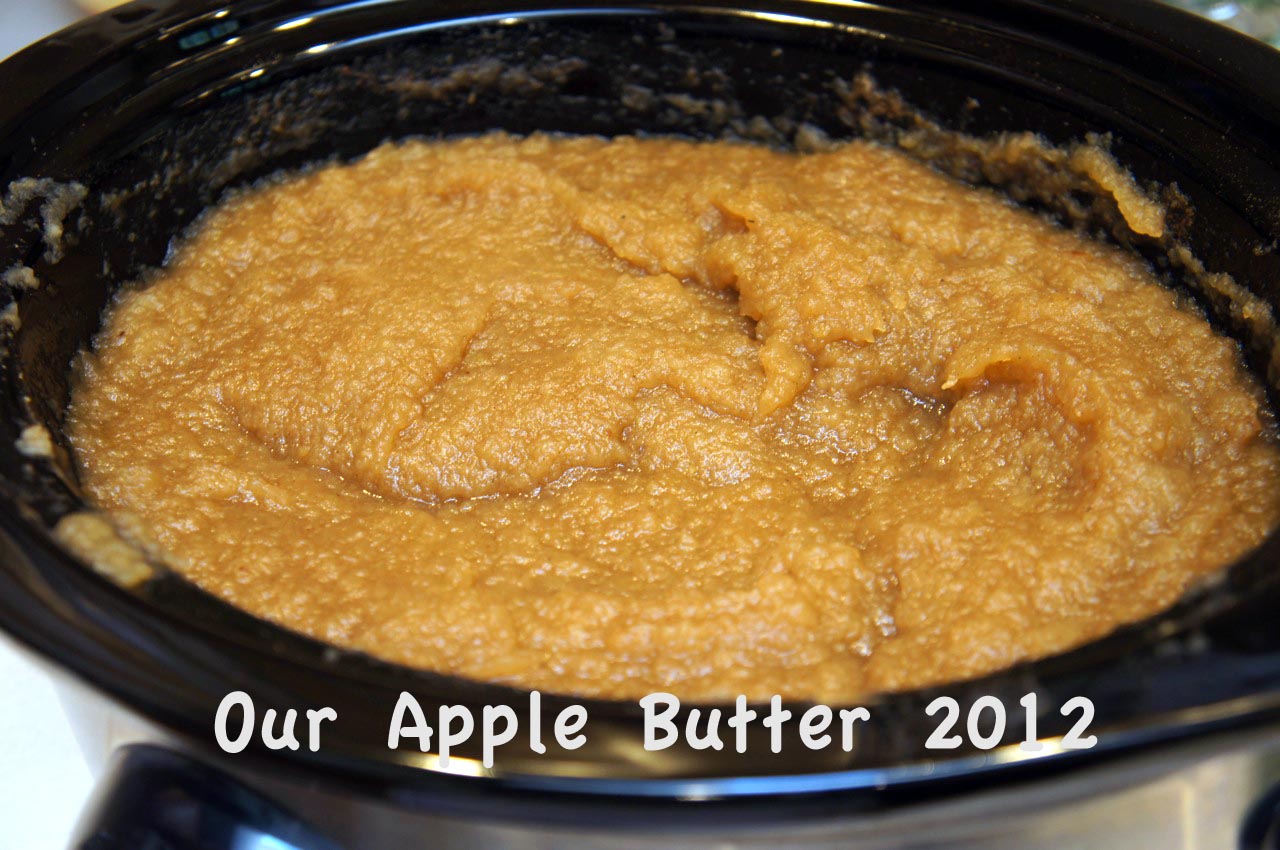 At this point the applesauce has cooked down and really thickened.  My Chief Culinary Consultant claims this is the very best he has ever eaten. Blush.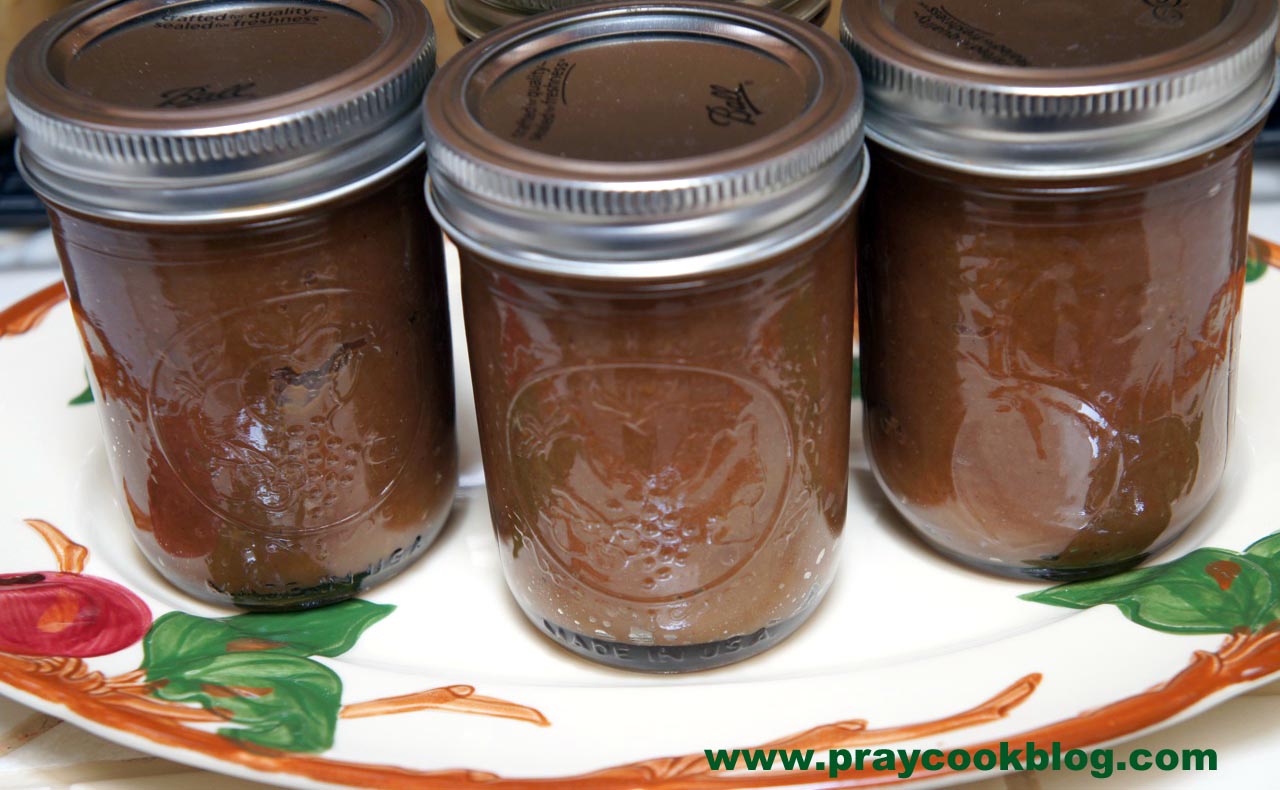 Apple butter can be placed in jars and refrigerated for up to two months. Placed in the freezer for up to one year.  OR you can water bath the jars as I did, and store for even longer than a year 🙂 We like slathering apple butter on bread, like this Homemade Wheat Bread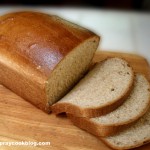 or yummy pancakes or even a biscuit or two!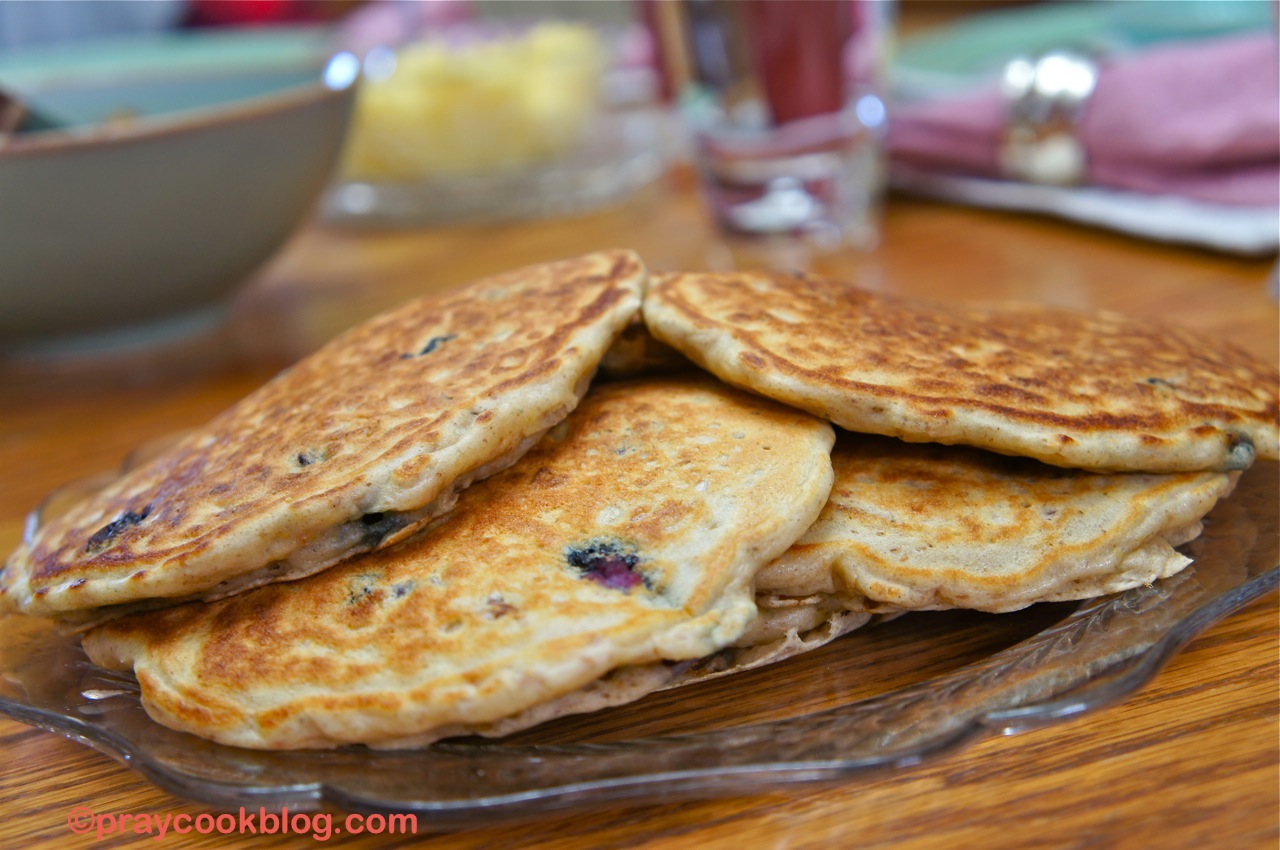 You can view the recipe and PRINT from my Tasty Kitchen Recipe Box!