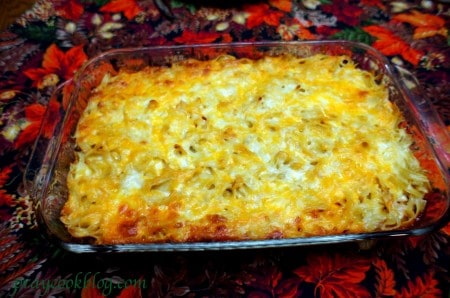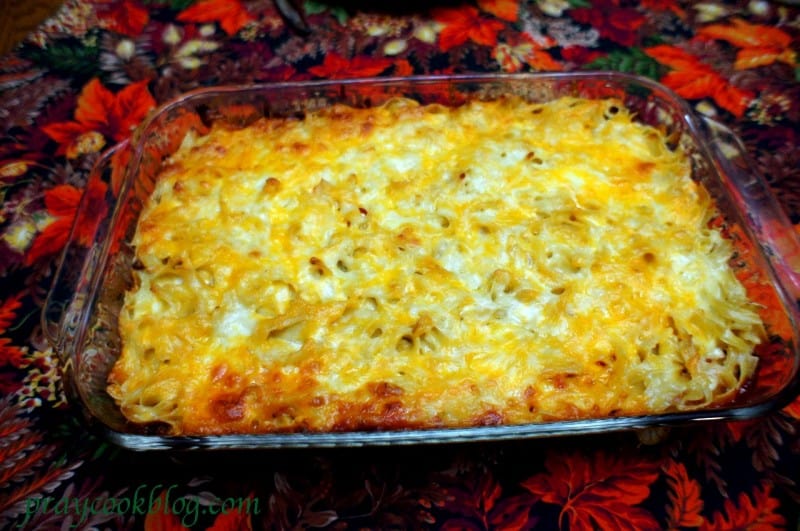 One of my favorite websites is Deep South Dish.  It is written by Mary Foreman and she whips up some awesome dishes.  She recently posted a recipe for this Divine Casserole.  She says "Divine Casserole, sometimes called simply Sour Cream Noodle Bake, is sort of a cross between baked spaghetti and lasagna in its flavor.  Made with egg noodles tossed with a mixture of cream cheese, sour cream and cottage cheese, layered with a tomato-based meat sauce and shredded cheese, it might just become a family favorite!"
I was intrigued by the combination of ingredients and readily put it on my "make this soon" list.  I have a pantry full of homemade marinara sauce from last year's summer bounty and I love using it up in new and interesting ways.  Mary says  this is an "old" recipe often found under a variety of  names such as Sour Cream Noodle Bake, Sour Cream Baked Spaghetti, Husband's Delight, Italian Delight even Godfather Casserole.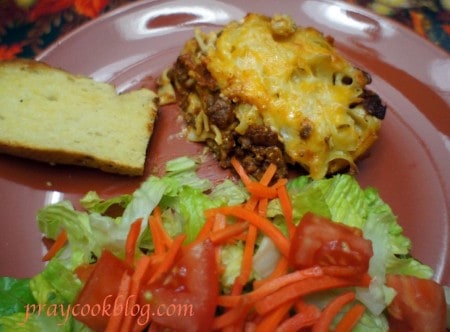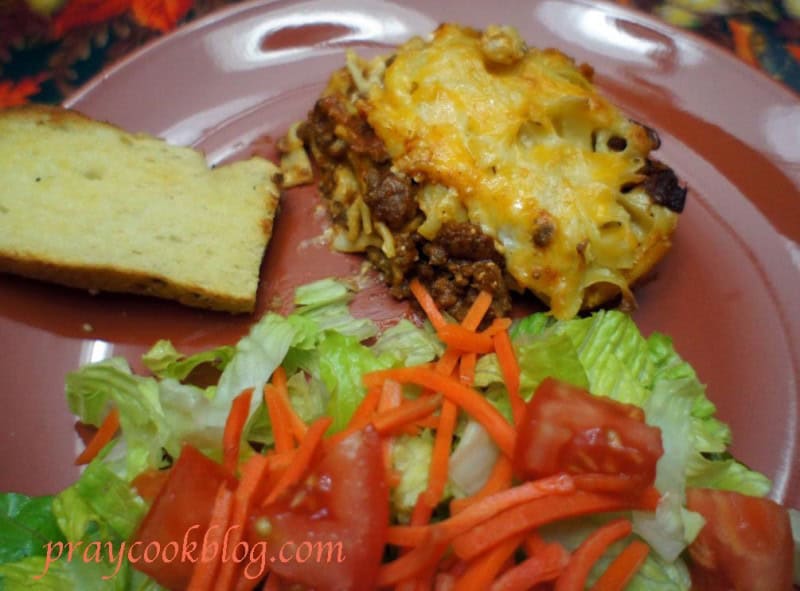 My sous-chef dish-washing mom and the Chief  both gave this a "thumbs up".  We actually loved it.  It made a large pan full and I put half in the freezer and will be serving it up again shortly.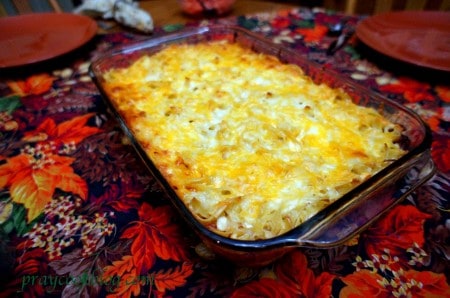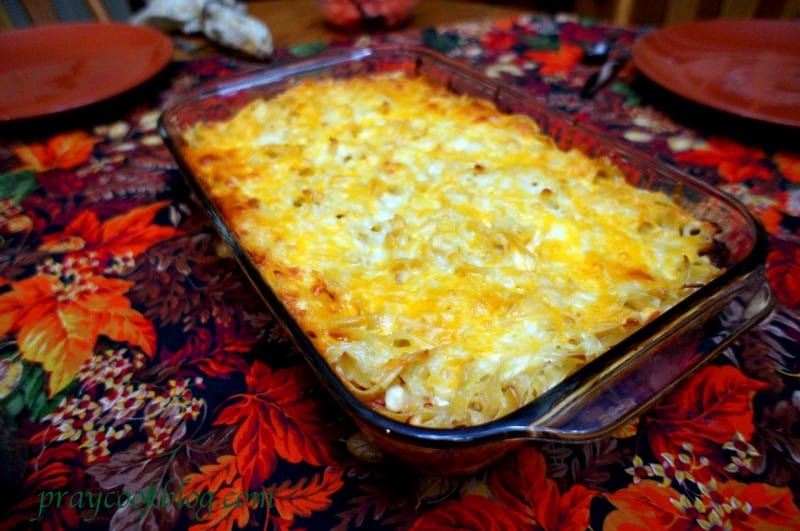 You will find the recipe here at
Deep South Dish.
Thank you Mary for yet another excellent recipe.  Blessings!
~Catherine