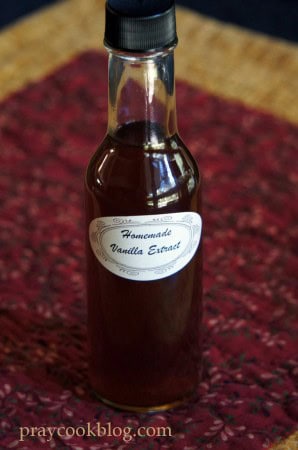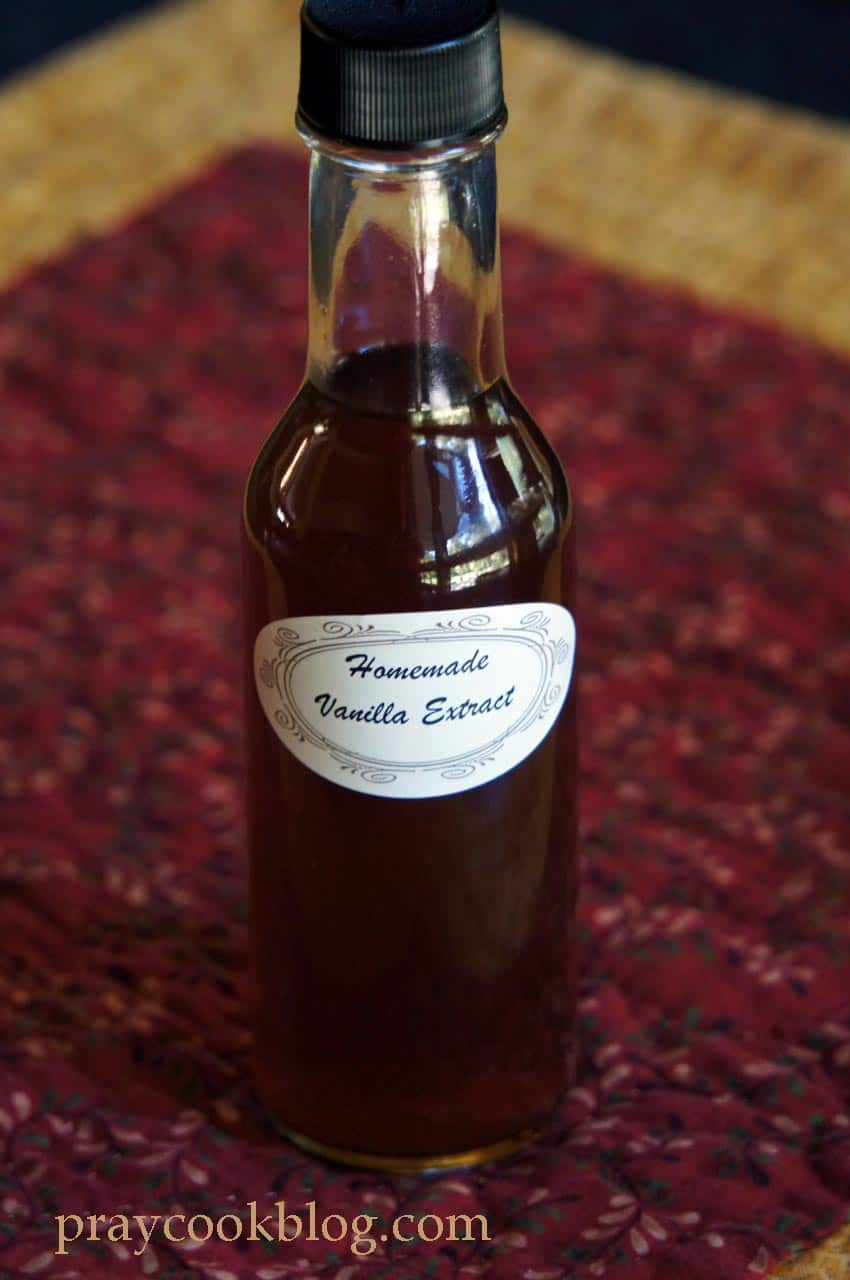 Internet problems have kept me from blogging lately.  But this morning it looks like I have a little window of opportunity and I couldn't be happier about it!
Speaking of happy — do you ever have one of those days when your heart is just happy!  That is how I felt yesterday.  I started out the day taking my sous chef dish-washing mom into town for early voting.
The Chief and I voted earlier this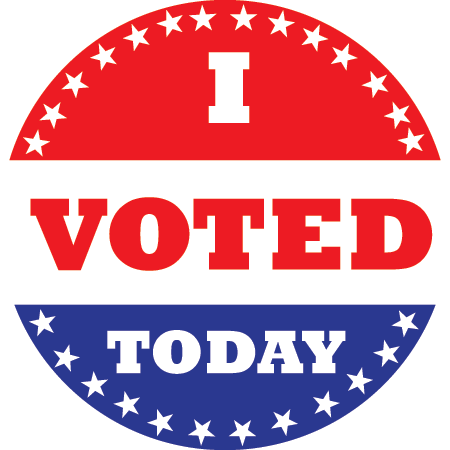 week but mom wasn't with us at that time.  It is such a privilege to live in the United States of America and voting goes along with that privilege.  So this is a gentle reminder that Election Day is coming up in less than two weeks and most counties offer early voting until the end of next week.
After that we made a quick stop at the little grocery store in town.  It isn't a Walmart Superstore, a big 'ol Kroger, or even a Food Lion.  It is a small locally owned grocery store with a lunch counter.  It is busy all the time.  We picked up a few items and headed home.  Did I mention it was absolutely a beautiful autumn day?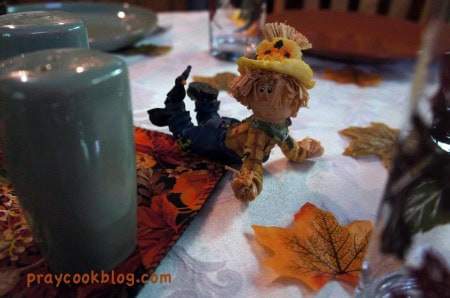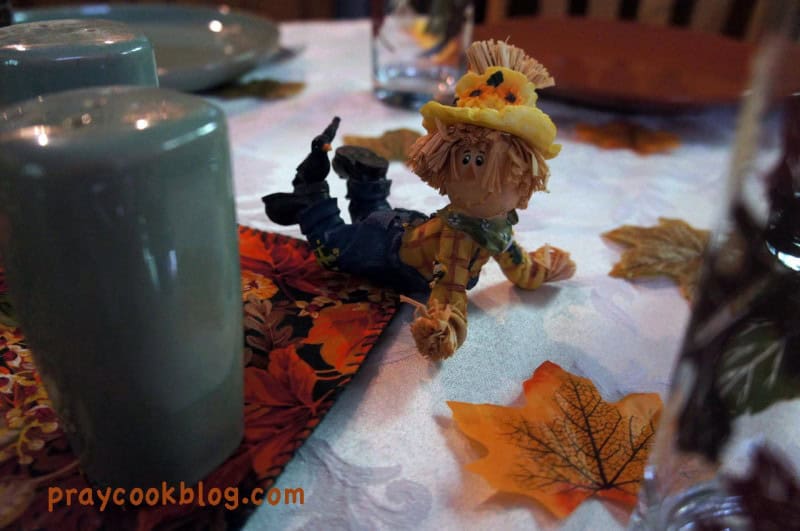 Fall is the favorite time at our home.  Not too cold, not too hot.  Just perfect.  Mom and I love getting out the fall decorations.  This little scarecrow looks like he is in the land of giant salt and pepper shakers!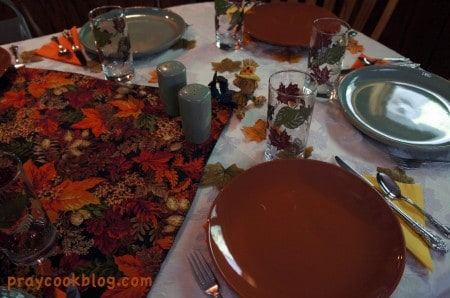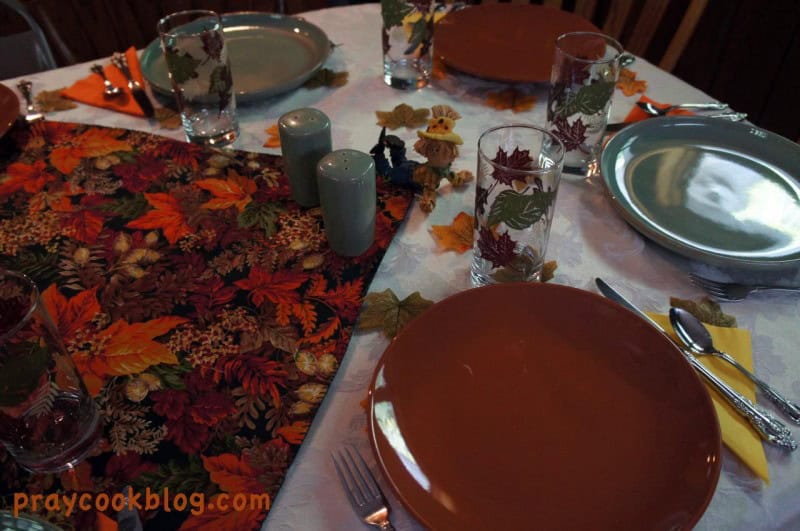 We were having a going-away dinner for a friend recently and I needed 12 dinner plates to set the table.  Our fallish-green dishes began as 12 place settings but through natural attrition (breakage!) we are down to 9.  On a stop through the dollar store for some balloons I saw these perfectly bronzed fall dinner plates.  $1 each.  What a great find.  I used 6 green plates and 6 new fall plates.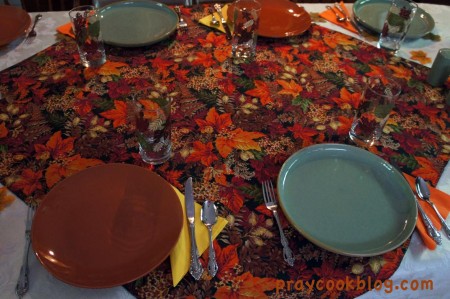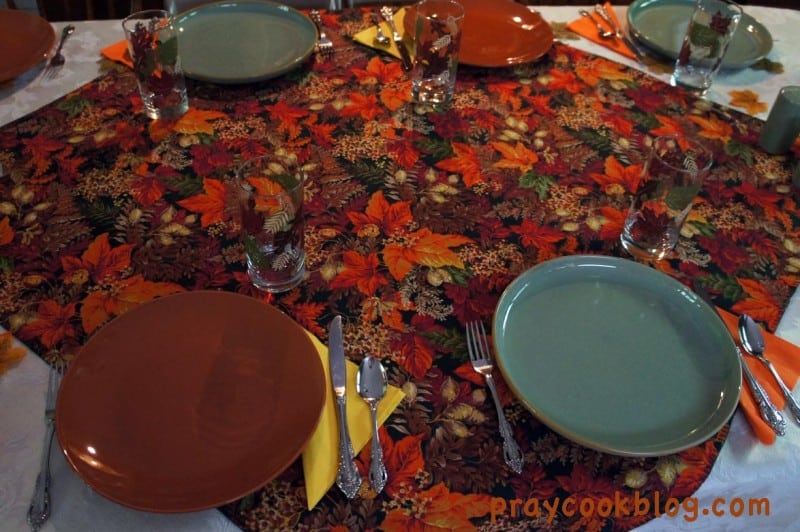 It was a lot of fun setting this table for 12 and the best part – we have used the 6 dinner plates over and over this fall.  All for $6!
Okay back to the kitchen …   I spent the next 3 1/2 hours in the kitchen.  It was during that time I noticed that my heart just felt so happy!  The Chief had just ground fresh wheat flour from the bucket of wheat berries we bought some time ago.  He brought 10 cups in and set them on the counter.  BREAD!  Soon I will post my new favorite whole wheat bread recipe. In the meantime you can find a wheat bread recipe here.  Oh my gosh it produces fantastic all-wheat bread!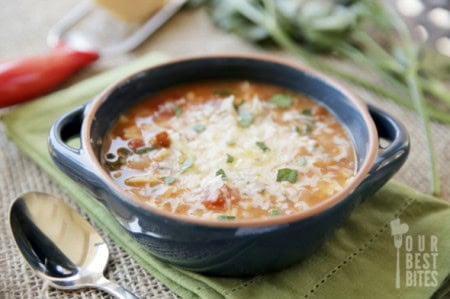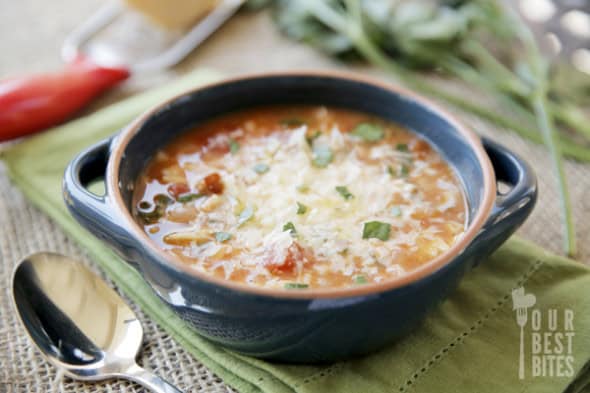 Earlier in the morning I had read this blog post from Our Best Bites. My sous chef dish-washing mom absolutely adores Olive Garden's Pasta E Fagioli soup. So, part of my heart-happy day was making a big pot of soup for her (and us) for our  dinner.   I found it necessary to change up the recipe a bit and will tell you about that soon!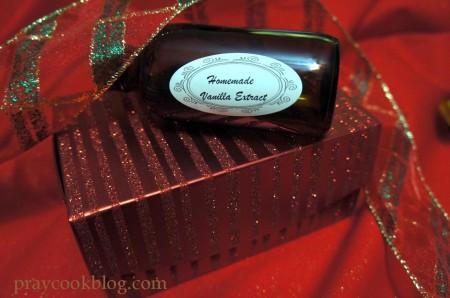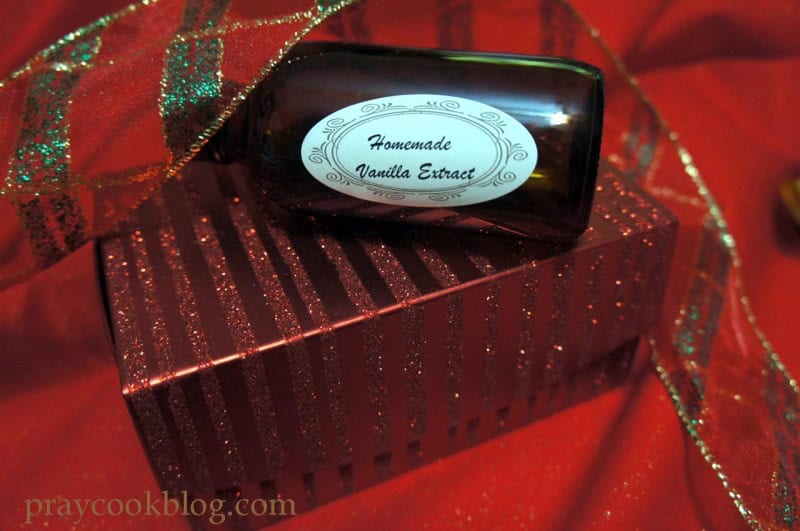 Oh, and finally about the homemade vanilla.  Wow, so many of you are making this for Christmas gifts.  Way to go!  I have received several questions via email and while answering one from my friend Cheryl, it dawned on me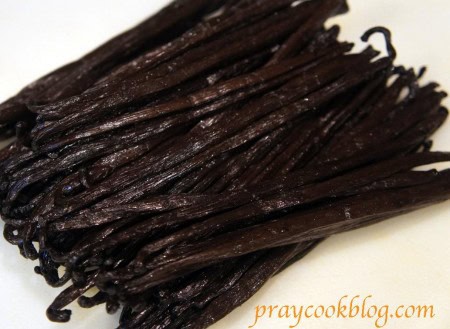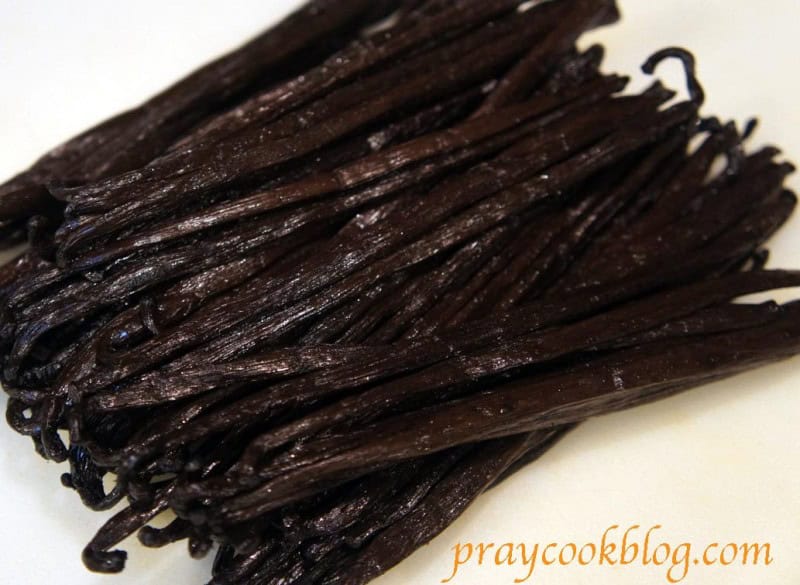 that I didn't suggest that you use GLOVES when handling the vanilla beans.  I always keep disposable latex gloves in the kitchen for when I handle meat but they came in handy when cutting up the vanilla beans because these aromatic little beauties will stain your fingers!
That is about it from me this morning.  Hope you are having a wonderful week and here is wishing you a blessed weekend!
Happy Cooking!
~ Catherine
Wise thought for the day:
The fear of the
Lord

is the beginning of wisdom, and the knowledge of the Holy One is insight.

DIY Homemade Vanilla Extract

Once you have made homemade vanilla extract you will never want to use anything else! NOTE: It is helpful to wear disposable gloves when handling the vanilla beans as they can stain your fingers.

Ingredients
3 to 5 vanilla beans
8 ounces alcohol such as vodka, bourbon, brandy, or rum
1 teaspoon white sugar
Instructions
Split the vanilla beans in half lengthwise. Cut into 1 to 2 inch pieces, depending on the size of the bottles you will use.
Place the vanilla beans in a jar and cover with alcohol making sure they are completely submerged. Add sugar (optional).
Infuse for at least 1 month. Shake the bottle and place in a cool, dark spot, shaking once or twice a week.
After a month taste the extract and let it infuse longer if you want a stronger flavor.
When extract is ready you may wish to remove the vanilla pods and decant the vanilla.
Divide into smaller bottles. Vanilla beans can be removed or one or two pieces can be left in each bottle.
Notes
Vanilla can be made from white rum, vodka, bourbon, or brandy -- I used white rum and have been very happy with the flavoring.
Madagascar beans are my favorite, but Mexican beans or other varieties can be used, depending on the flavor you prefer.
*The sugar is optional.