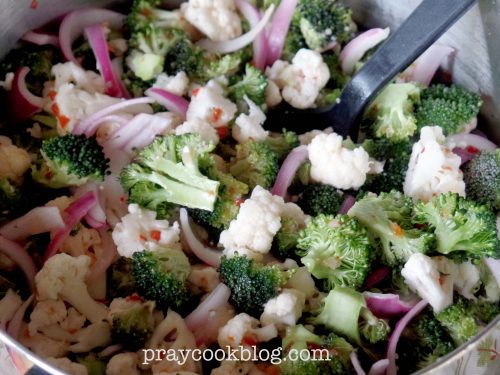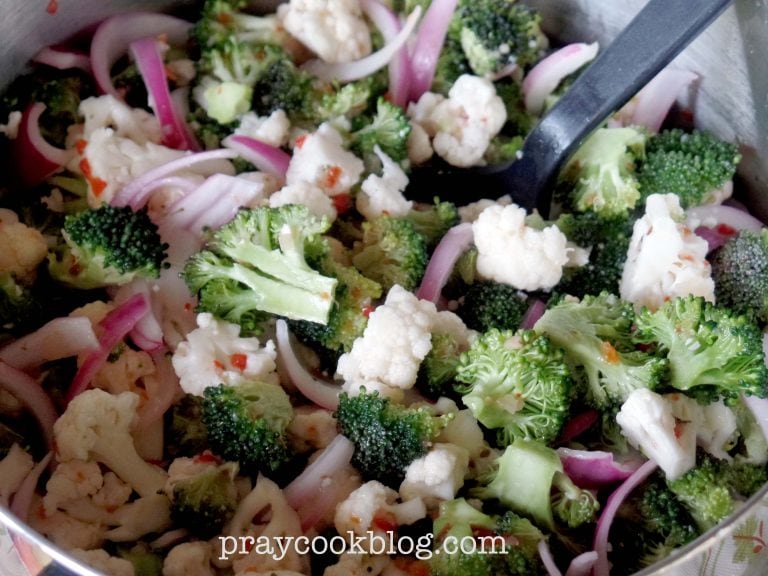 When our entire family meets every two years for a week of family reunion fun, we all take turns cooking.  Each family is responsible for one meal.  Lunch is usually prepared by one family and dinner is prepared by two families that team up for lots of kitchen fun and exceptional food!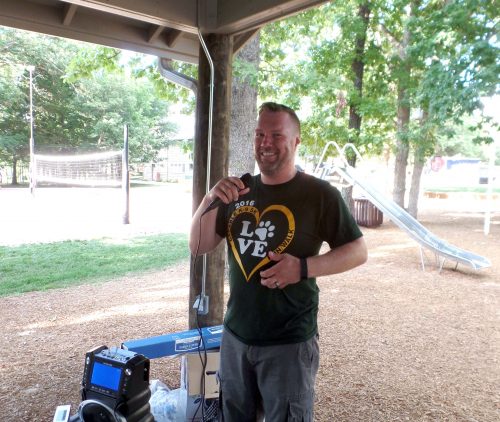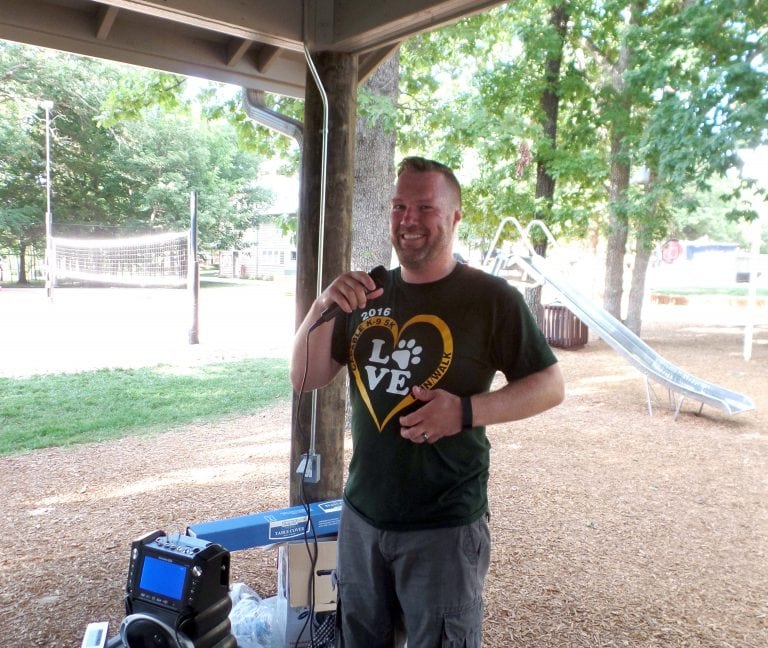 This salad was new to me and a big hit with the family.  Ryan and his friend Nick made this fresh vegetable mixture from a recipe that belonged to Nick's mom.  You may have made it for years, but I have not and the flavors, crispness, and texture took me by surprise.
Ryan says that you can get creative with adding chopped black olives, sunflower seeds, or maybe a favorite ingredient of yours!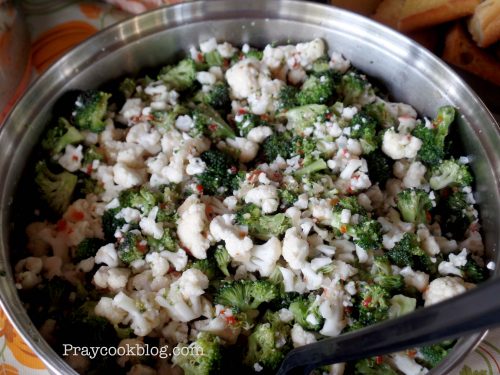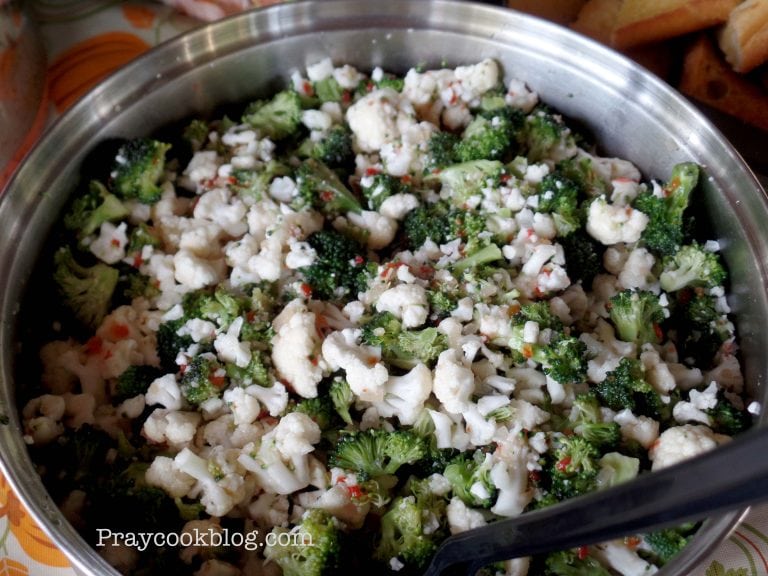 Ryan and Nick made one big pot full with red onions and one without.  I definitely prefer the one with red onions, but both were gone when the evening was over, suggesting there are others who prefer it without onions.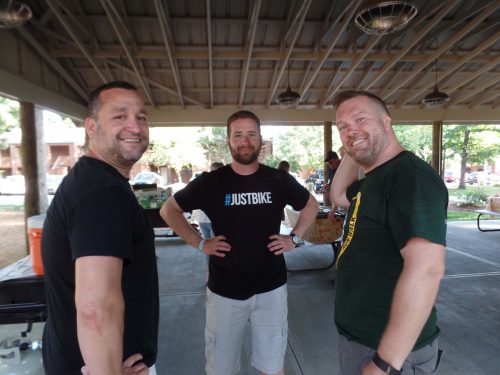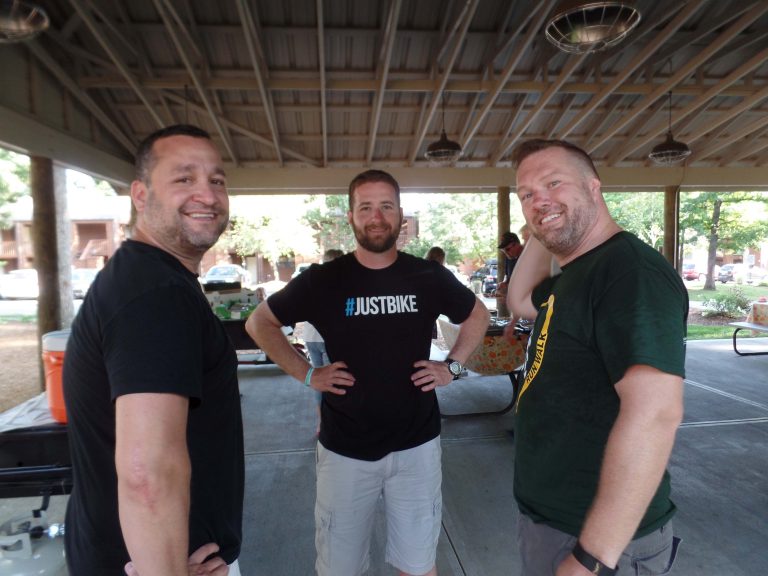 Nick (left), my oldest son Cory (middle) and my nephew Ryan (right) are no doubt, talking food …. or maybe not!  They could be talking about running, biking, hiking, diving, or just about a million other topics all the cousins enjoyed chatting about during the reunion.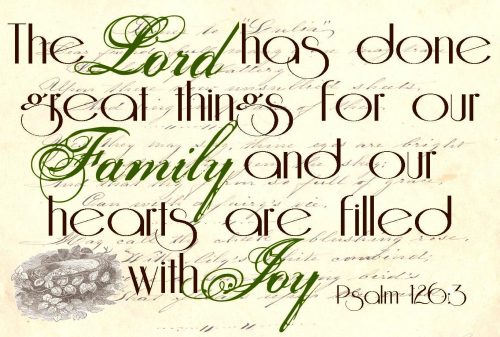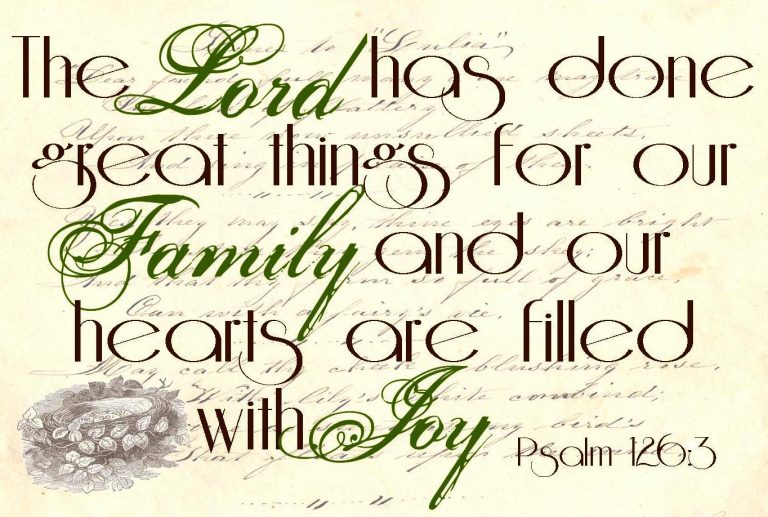 Let your creativity reign as you make this fresh summer salad!  And the best part – these vegetables can be found at your local farmer's market for out-of-the-garden freshness!
Happy Summering!
~Catherine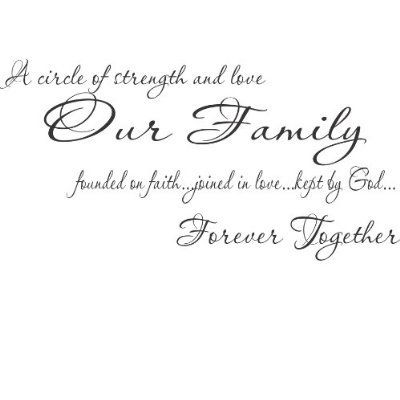 Family Favorite Fresh Veggie Salad
Fresh ingredients right out of the garden make this a keeper recipe for any summer meal!
Author:
Adapted by Catherine Daugherty
Ingredients
2 bunches broccoli
1 head cauliflower
1 red onion
1 small bottle zesty Italian salad dressing
Instructions
Wash vegetables and cut into small chunks. Pour a small bottle of zesty Italian dressing over the vegetables and mix well. Cover and refrigerate at least 8 hours.
Notes
Can add black olives, sunflower seeds, raisins, craisins, cooked crisp bacon, or a favorite ingredient of yours!

Double the salad and use a larger bottle of salad dressing. But beware, the veggies do not need to be drowning in dressing, less is more in this case!