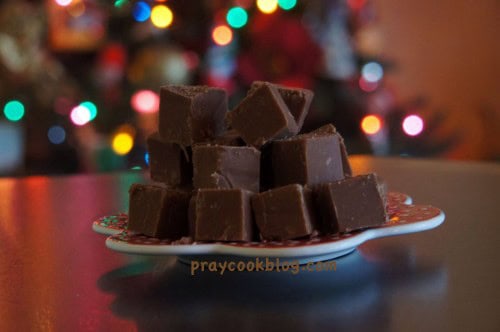 Fudge doesn't have to be for Christmas-time only!  At our house "anything chocolate" equates to a ♥ fantastic gift ♥ for my Chief Love any time of the year!
This fudge was gifted to us this Christmas by our friends Peggy and Barnett.  I will be making it this week for my funny Valentine. ♥ (Recipe posted at the bottom of this page.)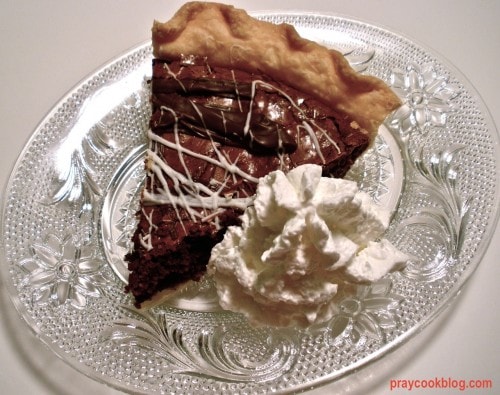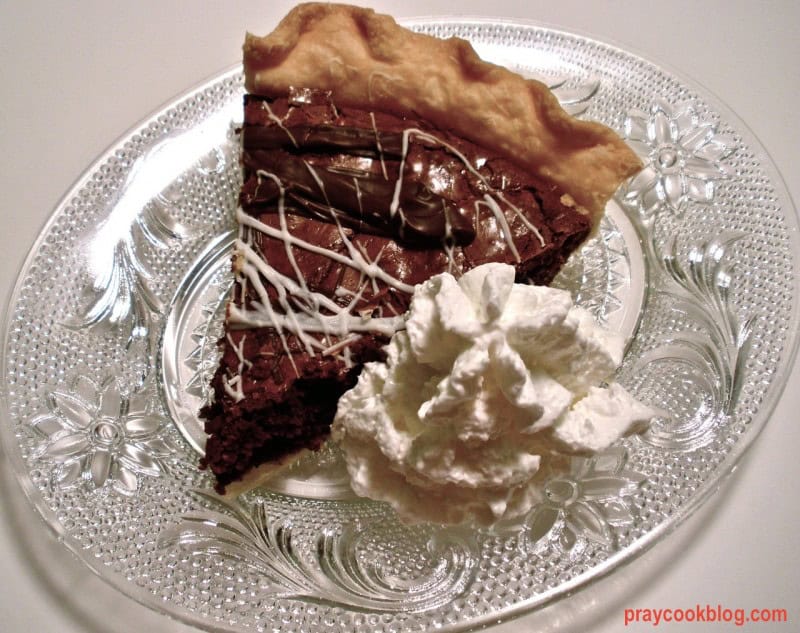 And then there is Walnut Fudge Pie.  I use to make this really, really often for our bed and breakfast guests.  My Chief Valentine  ♥ ate leftovers often.  But these days … well, a homemade walnut fudge pie will be a big  Valentine's Day hit!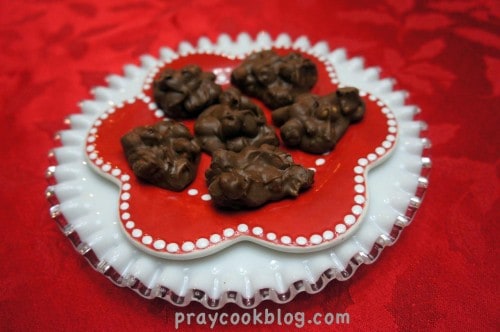 Just in case I haven't convinced you to make some homemade chocolate goody for your ♥ Valentine ♥ this week, let me introduce you to Crock Pot Peanut Clusters.  
Milk Chocolate ♥ Semi-sweet Chocolate ♥ Peanut Butter Chips ♥
White Almond Bark ♥ And of course PEANUTS! ♥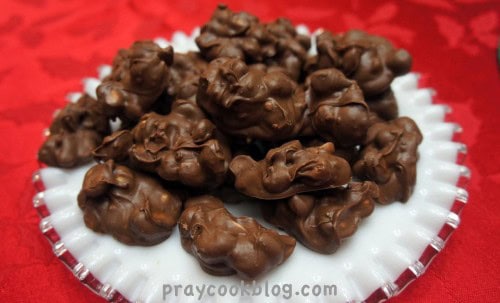 My sous-chef dish-washing mom made a big batch of slow cooker peanut clusters today to share with friends this week! ♥  Check out the recipe here.
Happy Valentine's Day!
Blessings, Catherine
The Way of Love
 If I speak in the tongues of men and of angels, but have not love, I am a noisy gong or a clanging cymbal. 2 And if I have prophetic powers, and understand all mysteries and all knowledge, and if I have all faith, so as to remove mountains, but have not love, I am nothing. 3 If I give away all I have, and if I deliver up my body to be burned, but have not love, I gain nothing.
4 Love is patient and kind; love does not envy or boast; it is not arrogant 5 or rude. It does not insist on its own way; it is not irritable or resentful; 6 it does not rejoice at wrongdoing, but rejoices with the truth. 7 Love bears all things, believes all things, hopes all things, endures all things.
8 Love never ends. As for prophecies, they will pass away; as for tongues, they will cease; as for knowledge, it will pass away. 9 For we know in part and we prophesy in part, 10 but when the perfect comes, the partial will pass away. 11 When I was a child, I spoke like a child, I thought like a child, I reasoned like a child. When I became a man, I gave up childish ways. 12 For now we see in a mirror dimly, but then face to face. Now I know in part; then I shall know fully, even as I have been fully known.
So now faith, hope, and love abide, these three; but the greatest of these is love.      
1 Corinthians 13
The Best Fudge
Fudge recipes are a dime a dozen, but this recipe is worth a million bucks and beats them all!
Author:
Adapted by Catherine Daugherty
Ingredients
1 small can evaporated milk (5 oz.)
3 cups white granulated sugar
1½ sticks real unsalted butter
1 small jar marshmallow cream (7 oz.)
12 oz. bag of mixed semi-sweet chocolate and peanut butter chips
1 cup chopped walnuts*
Instructions
Lightly butter a 9" x 9" baking pan.
In a heavy pan, cook milk, sugar, and butter until a drop in cold water forms a soft ball, (approximately 5 minutes), stirring continually.
Remove from heat and add morsels stirring until melted.
Add the marshmallow cream and continue to stir until all is combined.
Mix in chopped walnuts* Optional.
Pour into prepared baking pan and let cool.
Cut into squares after it is firm and cool.
Notes
Recipe can easily be doubled.
Recipe provided by my friend Peggy Payne.