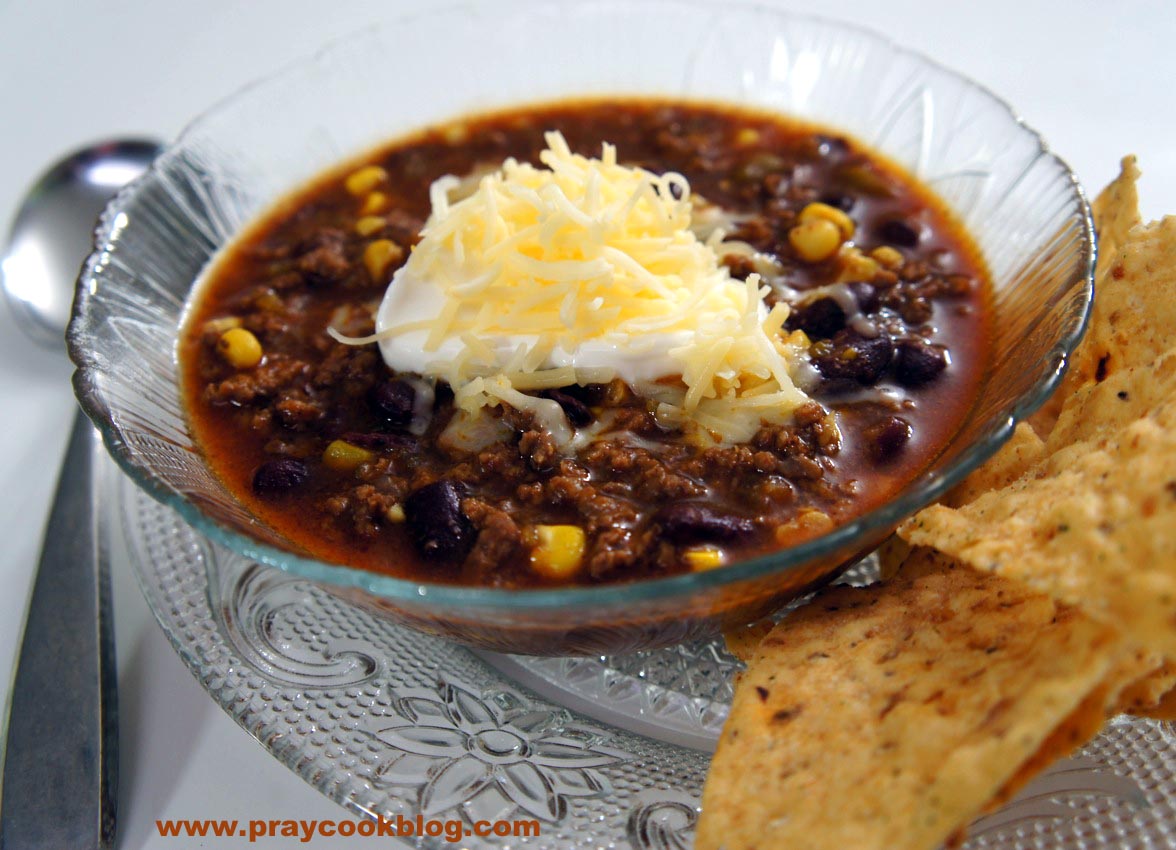 Starting way back in our country's history church potluck dinners are known to be the perfect place to pick up a new recipe or two.  As good as those dishes are, I have learned that Community Bible Study fellowship lunches are an equally great place to taste food from some of the finest cooks!  At a recent fellowship lunch the servants team provided wonderful soups with lots of trimmings. There were 3 or 4 different kettles of soup to choose from and my eyes landed on the taco soup.  I don't recall ever making or eating taco soup before.  Wow! is it ever delicious!  I wasn't sure who had made this particular soup so I carefully picked through it, making a mental note what I thought was in it.  Next day I made this at home. September kicks off my soup-making season and it will continue until the snow flakes come and go and the daffodils push up through the soil next spring.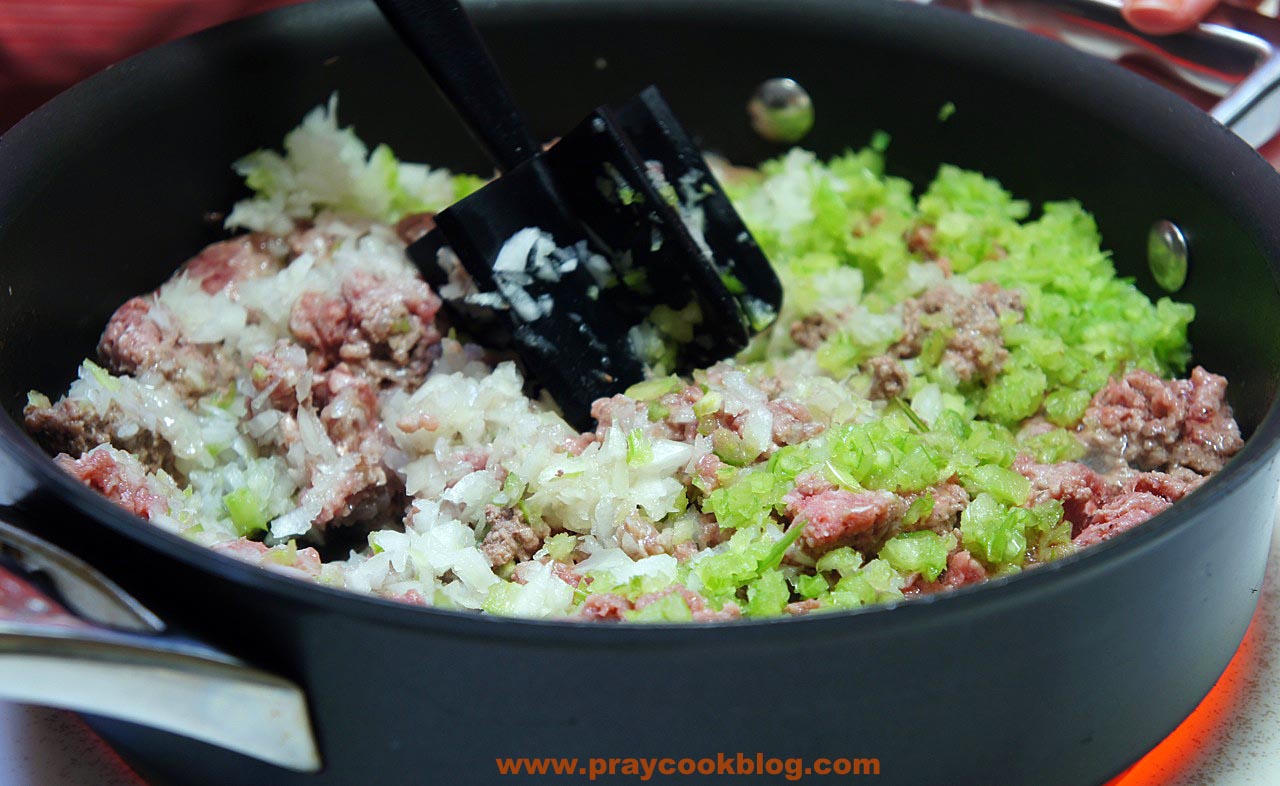 I was so excited to start our soup-season out with a new recipe.  I began by  browning the hamburger meat over medium heat with some chopped onions and celery. Once the meat was browned and the veggies were softened, I drained off the grease and let it sit for just a bit while putting together the rest of the soup.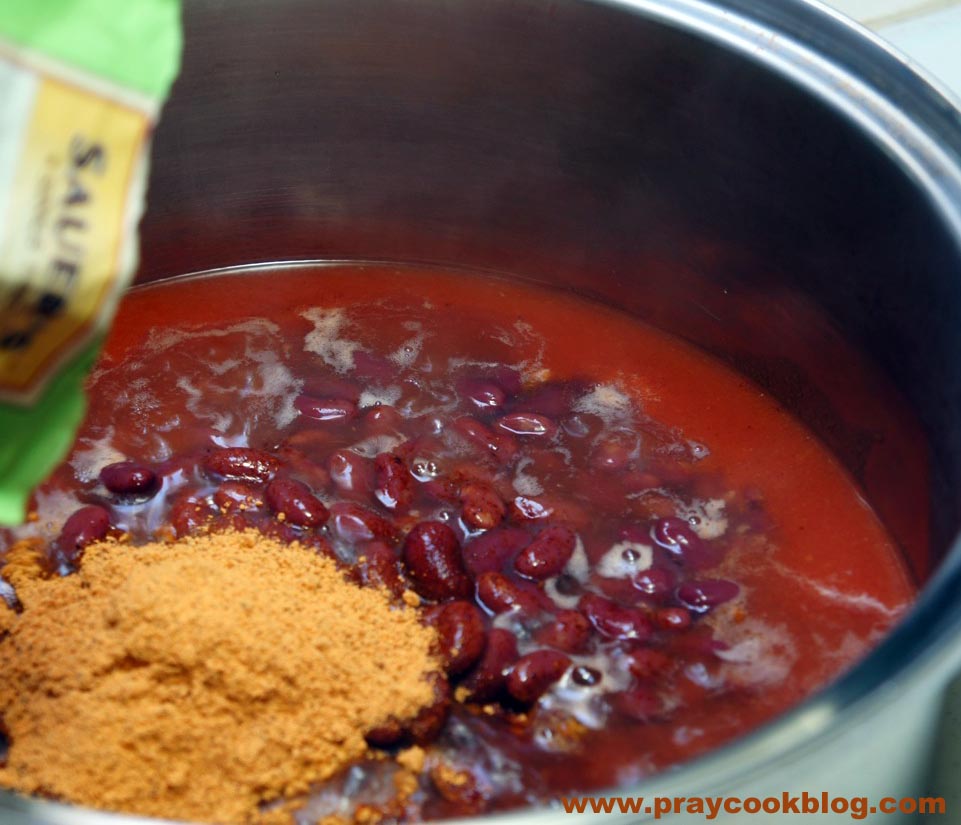 I added chili beans, red kidney beans (from our garden), whole kernel corn, tomato sauce and a package of taco seasoning to a large stock pot.  Adding in the meat mixture I brought the whole thing to a low boil, stirring occasionally.  At this point the soup can be simmered for 5 to 10 minutes or up to an hour or more.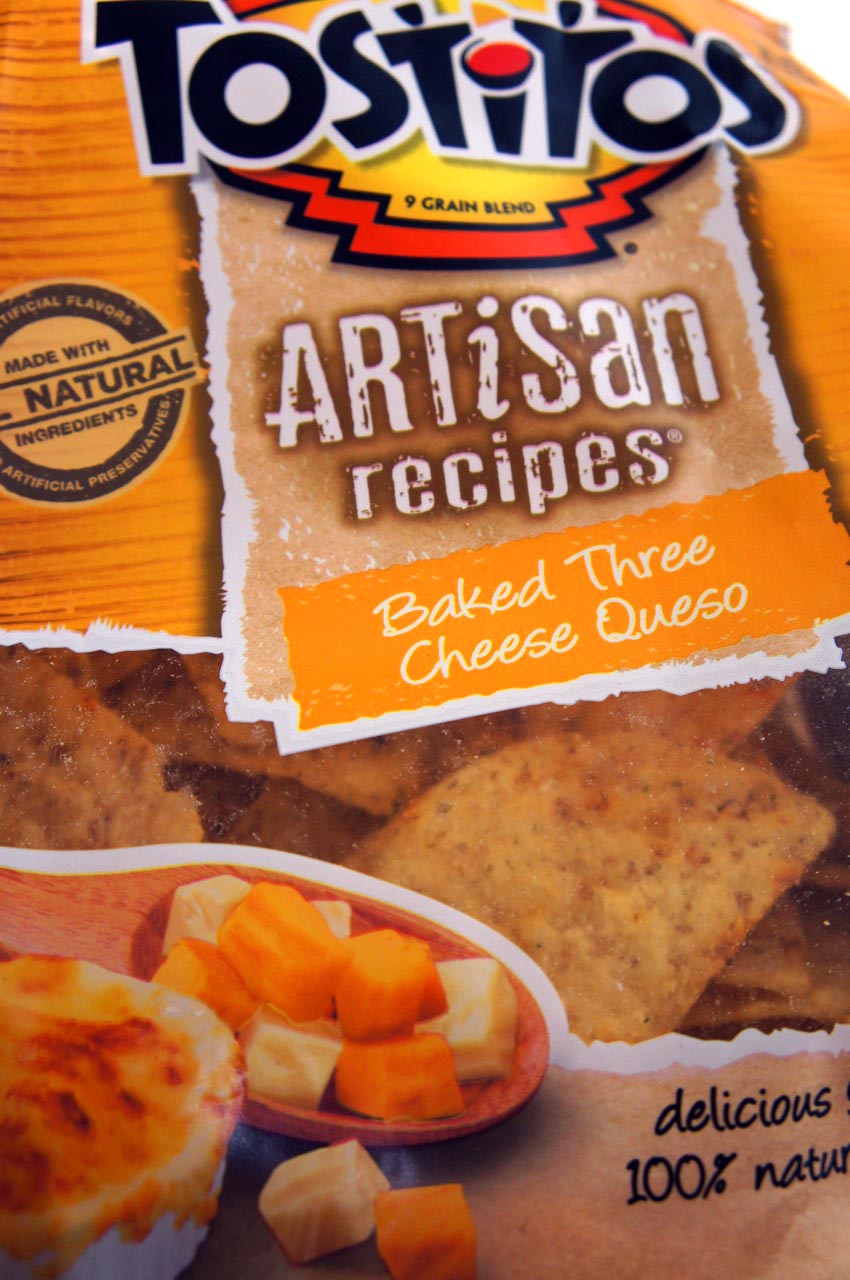 When gathering ingredients to make the soup I ran across these Artisan chips at the grocery store.  Artisan is short for – costs more, but for my gourmet taco soup I thought it would be worth it.  Was it?  YES, but beware they can be habit-forming 🙂
You can have this tasty soup on the table in 30 minutes from start to finish. Add some chips and a salad and the meal is complete!
Gourmet? You bet—topped with sour cream, cheese and tortilla chips this soup stands alone as a hearty dinner.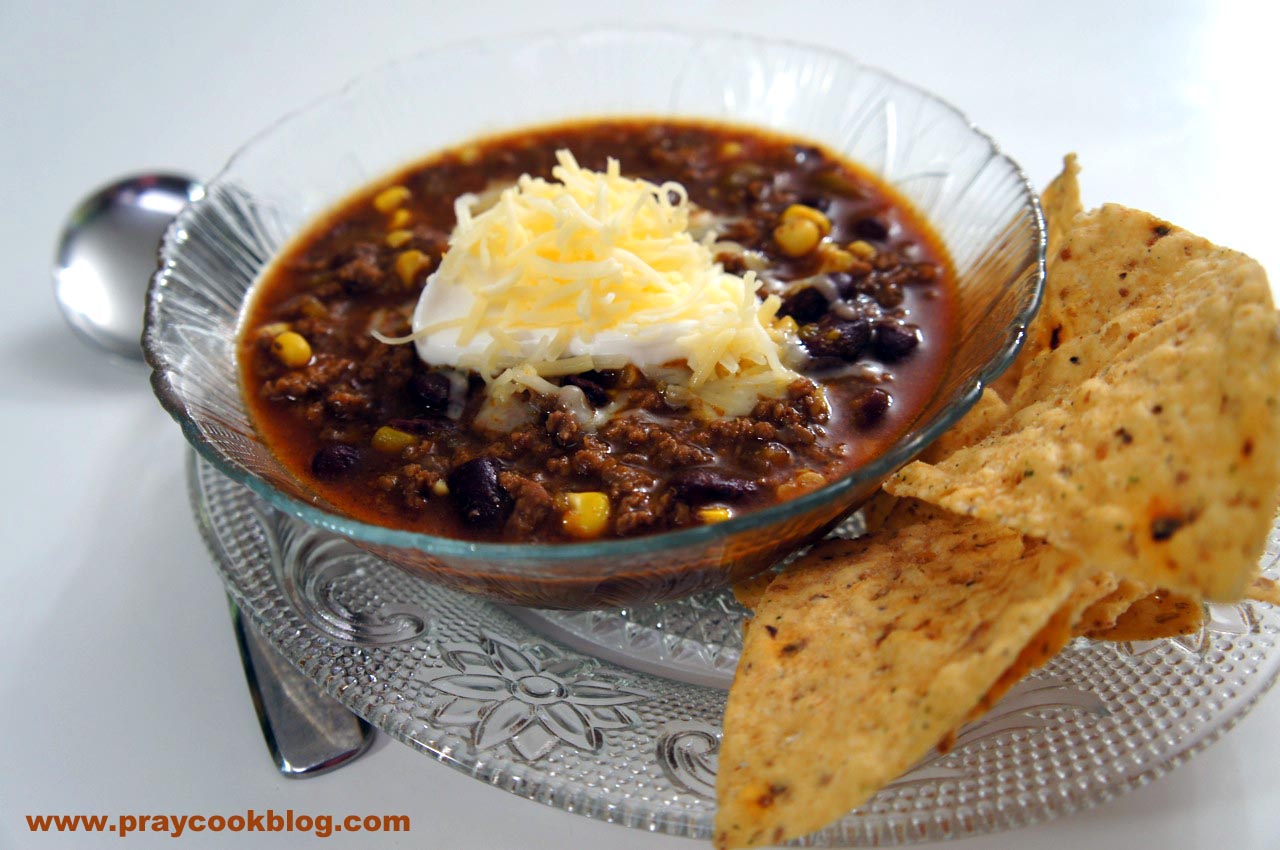 At the Community Bible Study class the following week I discovered it was my friend Vickie who had made the soup that inspired me to make this one.  When I asked her about recipe ingredients it turns out I made this soup exactly the way she did. She also told me sometimes she adds pinto beans or changes it up by starting with the 15-bean soup mix sold in most stores.  I will try that next time 🙂
READ and PRINT the recipe from my Tasty Kitchen Recipe Box.
What is your favorite fall soup?  Will you share the recipe with us?
Happy Autumn and Good Cooking!
~Blessings, Catherine
Enjoy this beautiful fall photo taken by Sandy Boyer, Littleton, Colorado