My grandmother made these little round cookies by the hundreds. I can remember going to her home and she would have a bowl full of them and we would eat them by the handfuls.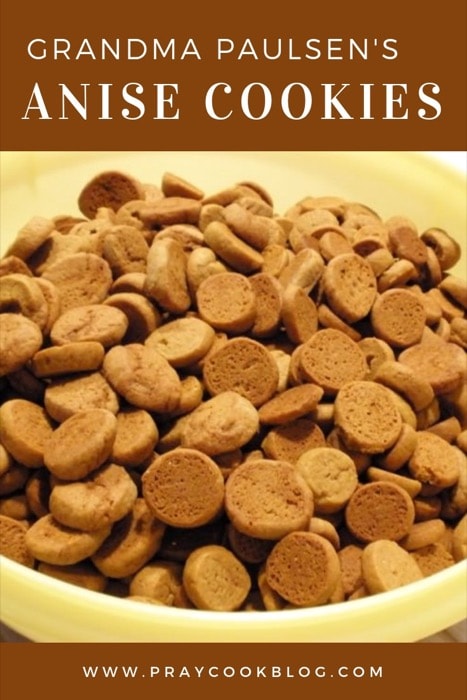 My dad loved them and so do I! When I told my husband and my mother (yes, I still live with my mother!) that I was going to make them, both said, "I don't like anise, don't make them for me."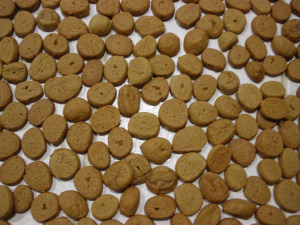 Okay, I thought, I will make them for ME! Then I called my brother Mike and asked if he wanted some. "Nope, don't like 'em" was his reply. "But you can send me a couple jars of your Bread and Butter pickles!"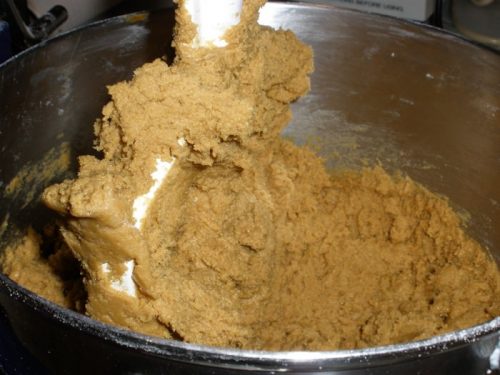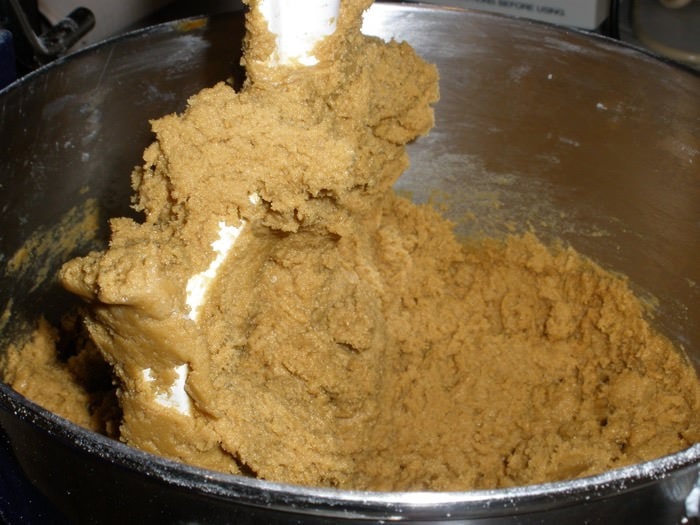 When I called brother John, he said, "I do like them. They are like little crunchy nuggets of black licorice. Actually, I like them so well that it would be really easy to eat too many of them!" Guess John's going to get a care package.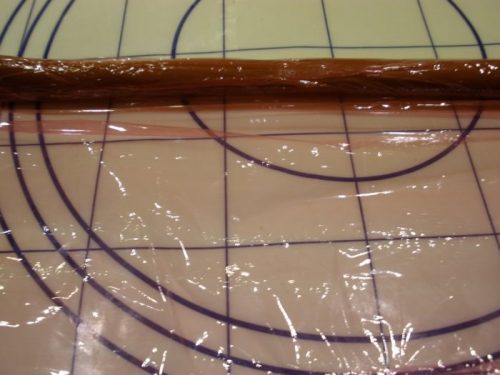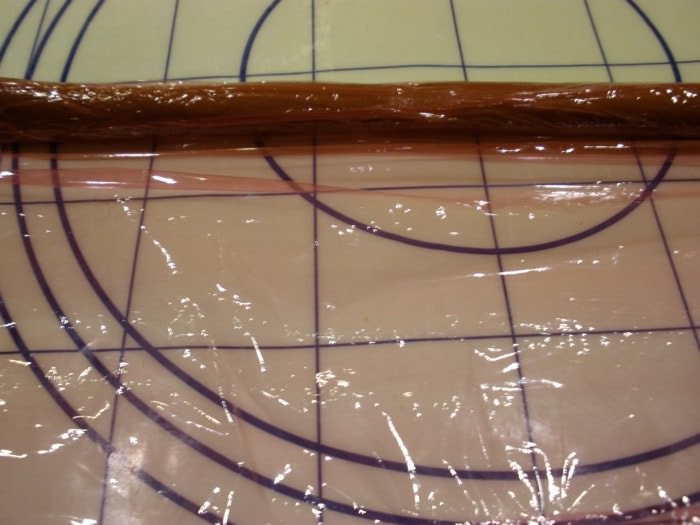 Did I mention this batch made 1,134 little cookies! Yes, you read that right. I wanted to be accurate in the information that I posted about these little nuggets of goodness and so it was my husband's job to do the count! Mom and I were way too busy cutting and baking!
My grandmother's recipe stated, "Do these when you have lots of time and are in a good mood!" I can just hear her saying this with a laugh. Now I understand.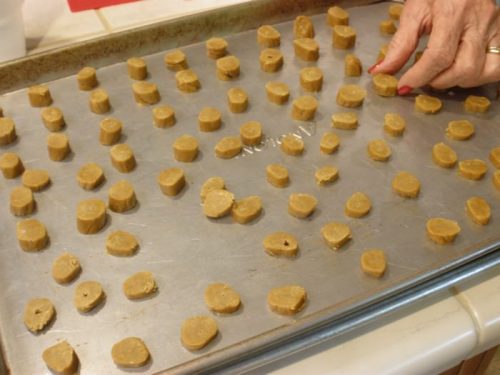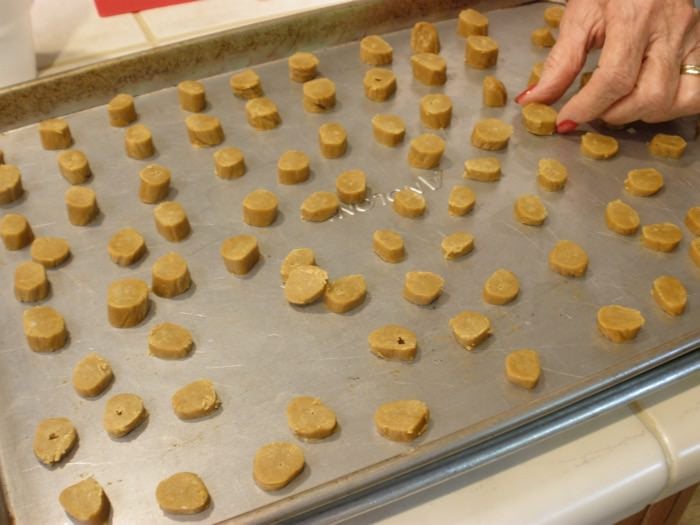 1,134 little cookies later — we were out of time and the mood, well let's just say Mom, Lee, and I were all glad to "go to our separate spaces" for the evening, if you know what I mean 🙂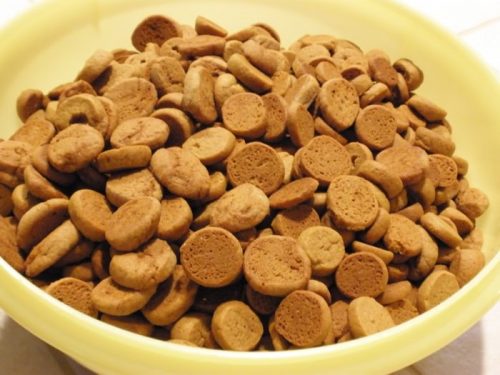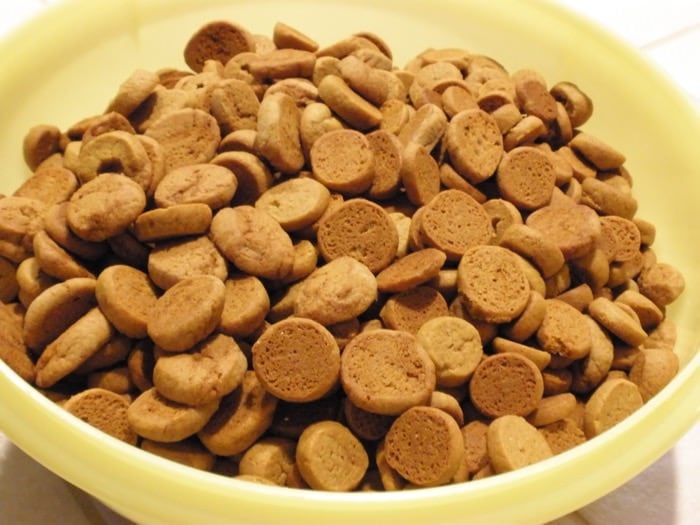 All in all, I am so glad I made these and we are thinking we may just do them again for the holidays!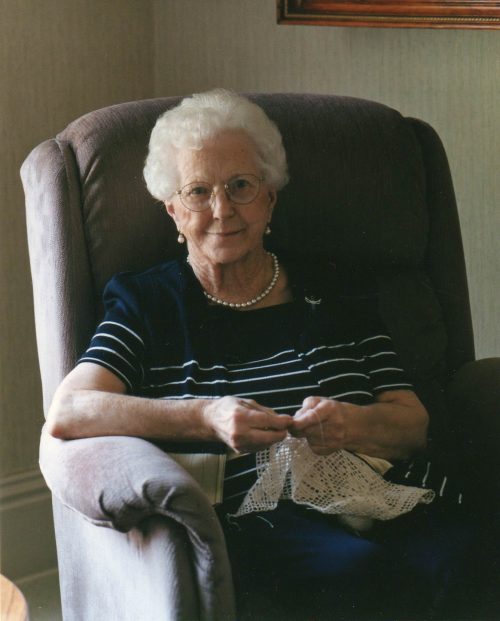 I think Grandma P. would be proud of me! I will say though, Grandma's cookies were all the same size and diameter. Ours were – well, a variety of sizes!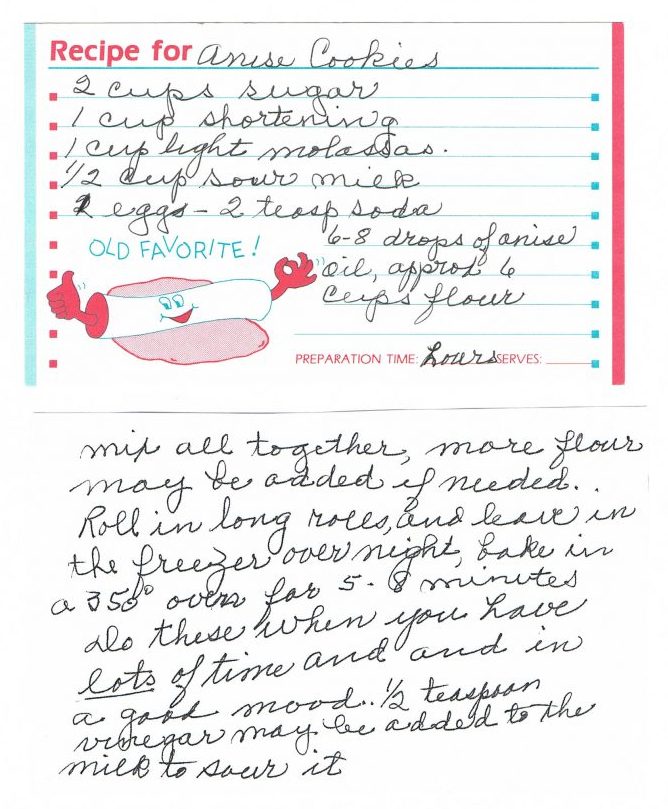 These were one of my dad's favorite cookies. I can remember him eating them by the handfuls! I like them too! My mom says that Grandma must have been in a good mood often because she made lots of them!
What is the difference between anise oil and anise extract? In short, anise oil is much more potenent. Learn more here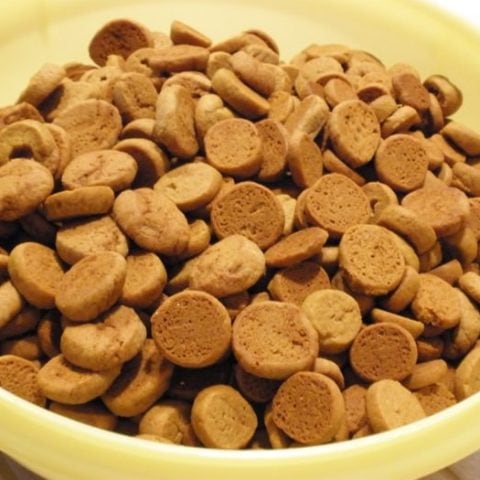 Grandma Paulsen's Anise Cookies
Ingredients
2 cups sugar
1 cup shortening
1 cup light molasses
1/2 cup sour milk*
2 eggs
2 teaspoons baking soda
6 to 8 drops anise oil**
Approximately 6 cups flour.
Instructions
Mix ingredients in the order listed.
More flour may be added as needed so the dough is not sticky. I used 6 1/2 cups and it was just right. Humidity was high that day.
Roll into rope, about the size of a dime in diameter. Can place on plastic wrap to easily roll and leave in the freezer overnight.
Bake in a 350 degree oven for 5 to 8 minutes.:)
Notes
Do these when you have lots of time and are in a good mood!
1/2 teaspoon of vinegar may be added to the milk to sour it.
The oil is much more potent than extract and should be used sparingly. Extracts are made with alcohol and are therefore already diluted. If a recipe calls for 1 teaspoon extract you should only use 1/4 teaspoon of the oil.
https://praycookblog.com/grandma-paulsens-anise-cookies/
2 Chronicles 15:7 But as for you, be strong and do not give up, for your work will be rewarded.
When I started this blog I intended to try and blog daily. Especially to share my devotional scripture for the day.
Connectivity to the internet can sometimes be elusive for me, and so I have been quite silent for the past few days. It appears I have once again found my cyberspace voice and I look forward to blogging again!
As we all remember where we were 10 years ago when the first Trade Center tower was struck and the terror that followed, I pray for all of those who lost loved ones that day and in the days to follow.
I pray for the United States of America as our lives changed forever on that day. May we all give thanks to our God for our freedom and our safety today. God Bless.