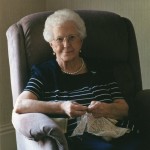 My Grandma Paulsen was a lovely, gentle, funny lady. No matter who or when someone stopped by her home there were always cookies.  And sandwiches and treats.  And so much more.  My Grandfather was a Nebraska farmer and some of my best childhood memories took place romping wildly with my cousins through the barn, the playhouse, and even the outhouse!  I never lived in the same community as my grandparents, but I know without a doubt my Grandma influenced my love of creating "home."  Cooking, quilting, cleaning (okay not cleaning).  Writing.  My Grandmother left us a couple of beautiful journals and when I read her handwritten stories I hear her voice.  The lilt, the love, the laughter.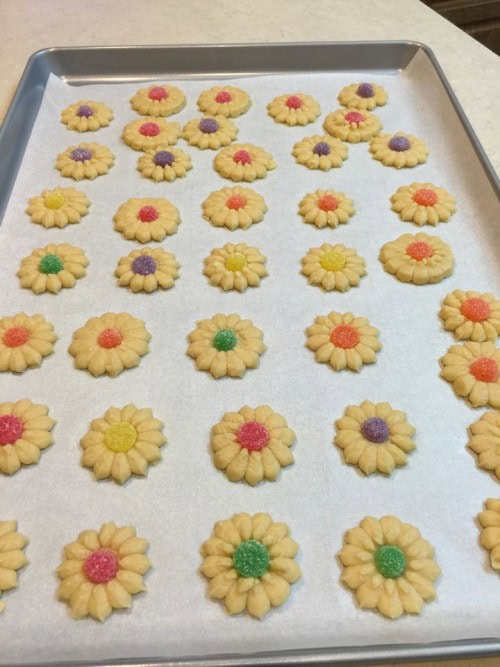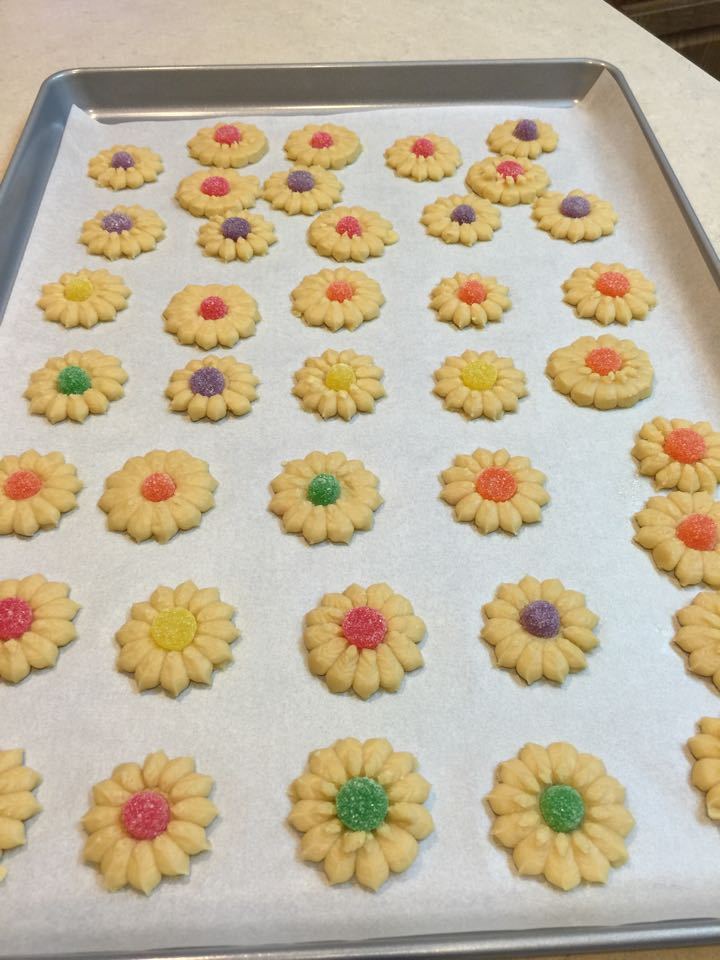 It turns out my Grandma Paulsen's creative cooking DNA runs through many of my cousins. Imagine my surprise when my cousin Ron's wife Amy sent me a message asking, "Hi .. Ron was wondering if u have Grandma Paulsen's spritz cookie recipe? The one she alway made he said with the jam in the middle … He thought u may have it .. Lol"
I quickly went to www.praycookblog.com and clicked on the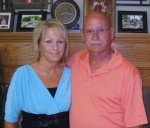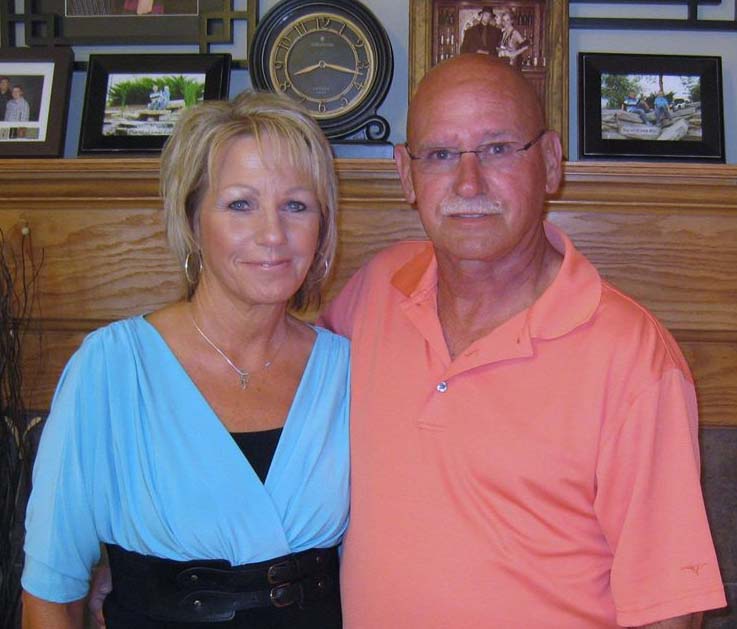 "GRAND" tab.  Yes.  I have her Spritz Cookie recipe!  It didn't take Cousin Ron long to realize Grandma made the pretty centers with gum drops.  Within a very short while, they sent me this picture.   Wow!  These look  just like Grandma's! Grandma's written recipes were a bit "skimpy" on details.  I think she just knew what to do. Her Spritz cookie recipe can be found here.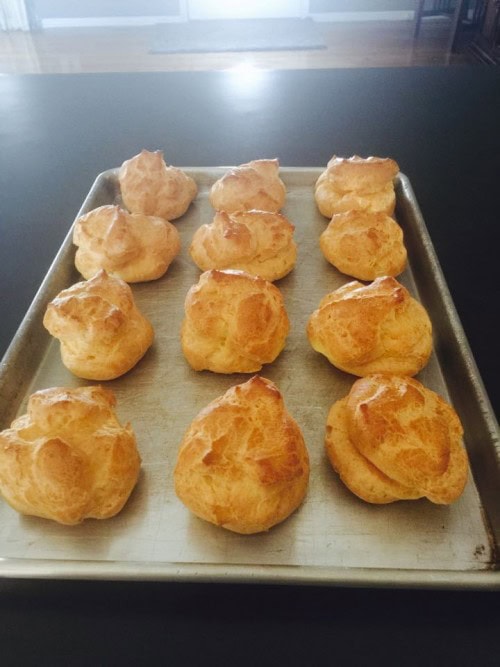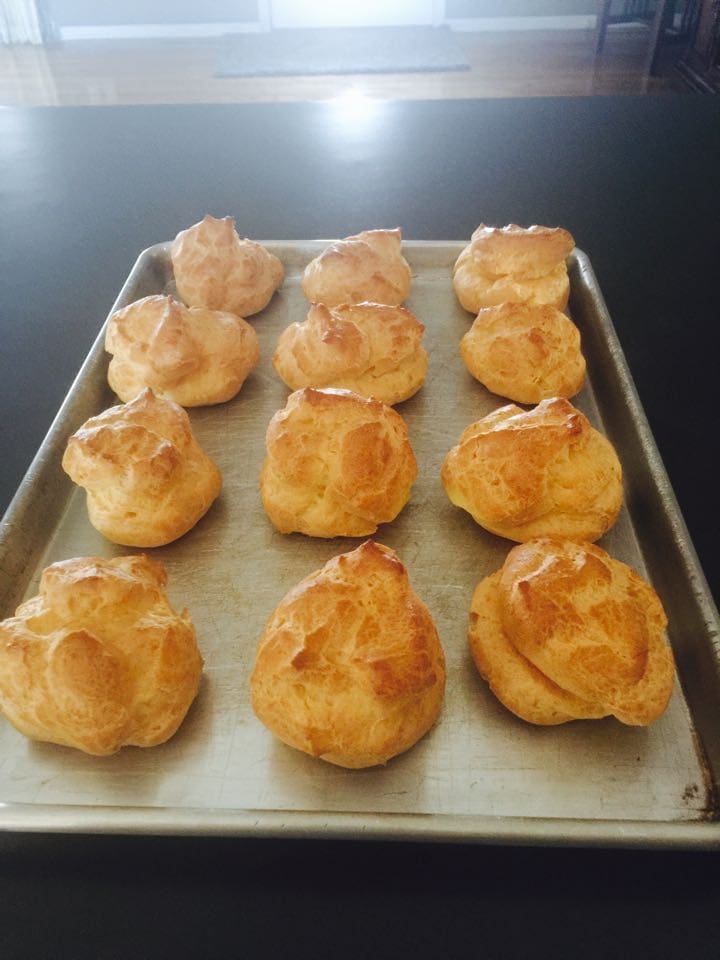 But here is where the story gets funny … and lovely. I quickly posted my cousin's achievements on Facebook. (Amy said Ron wouldn't want the attention, so she couldn't do it … but,  he would never tell me no!)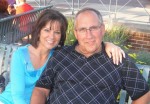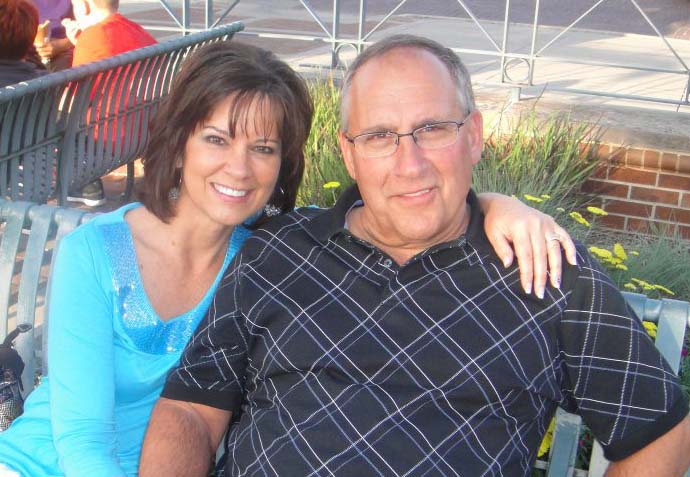 While bragging and posting about Ron's Spritz cookies my cousin Scott (Ron's younger brother) was busy in the kitchen making Grandma P's cream puffs.  That is when Scott and Kathy invited Ron and Amy over for a cream puff.  I am speculating here, but I suspect there was a bit of
one-upmanship and competition going on!  (Hey boys, am I wrong?)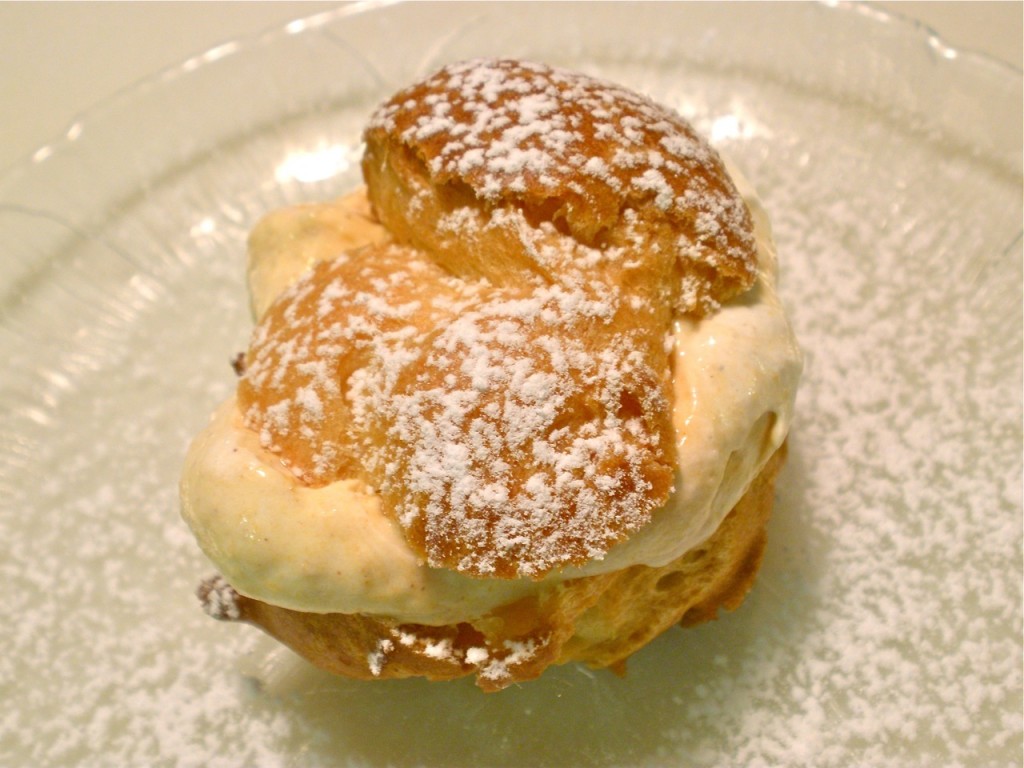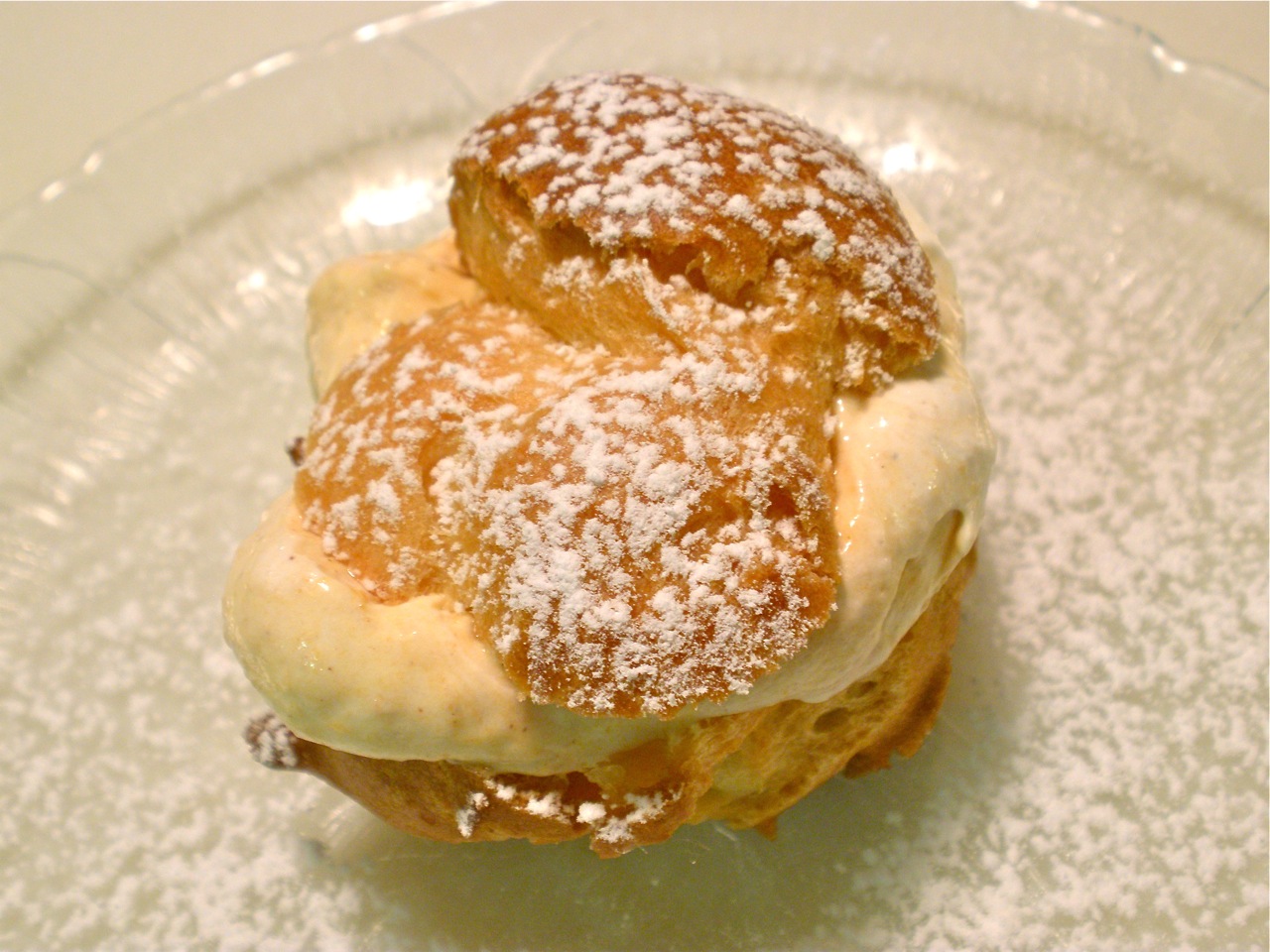 I used Grandma's basic cream puff recipe to make these Pumpkin Cream Puffs during my first year of blogging.  I still try to make cream puffs at least once a year for the family and friends.  It's a family tradition.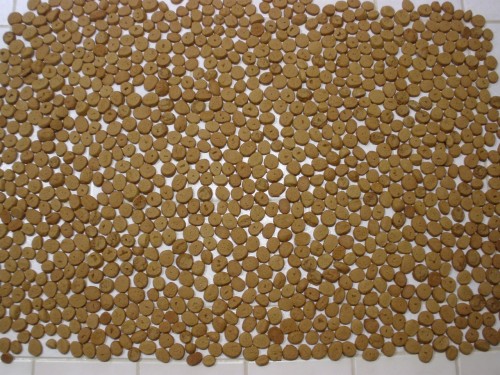 Speaking of tradition, one of my father's favorite cookies were these little "Anise cookies."  Grandma made them at Christmas time and I remember my father eating them … by the handfuls!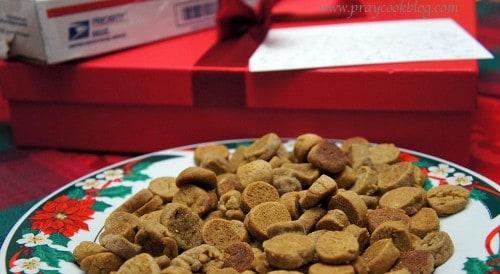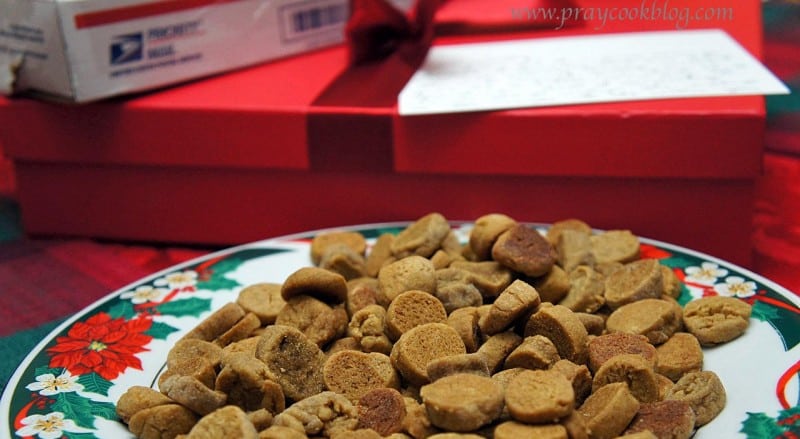 After posting Grandma's Anise cookie recipe a couple of years ago, my cousin Laura made them and sent these to us!  Yes, Grandma is still with us … she gave us her DNA and she lives on through us in every moment we spend in the kitchen and loving each other!
This lovely exchange with Amy, Ron, Scott and Kathy just made my heart sing and flooded my mind with family memories.  Thank you, my dear cousins, for sharing Grandma P's creations from your own kitchens.  Keep 'em coming!
Happy Baking!
~ Catherine
P.S.  If you haven't entered our Christmas Gift Card giveaway you will find the entry information on the right side of my website, near the top.  Good luck!
Remembering the reason for the season …


The Birth of Jesus Christ from Luke 2
In those days a decree went out from Caesar Augustus that all the world should be registered. 2 This was the first registration when Quirinius was governor of Syria. 3 And all went to be registered, each to his own town. 4 And Joseph also went up from Galilee, from the town of Nazareth to Judea, to the city of David, which is called Bethlehem, because he was of the house and lineage of David, 5 to be registered with Mary, his betrothed,[b]who was with child. 6 And while they were there, the time came for her to give birth. 7 And she gave birth to her firstborn son and wrapped him in swaddling cloths and laid him in a manger because there was no place for them in the inn.
The Shepherds and the Angels
8 And in the same region there were shepherds out in the field, keeping watch over their flock by night. 9 And an angel of the Lord appeared to them, and the glory of the Lord shone around them, and they were filled with great fear. 10 And the angel said to them, "Fear not, for behold, I bring you good news of great joy that will be for all the people.11 For unto you is born this day in the city of David a Savior, who is Christ the Lord. 12 And this will be a sign for you: you will find a baby wrapped in swaddling cloths and lying in a manger." 13 And suddenly there was with the angel a multitude of the heavenly host praising God and saying,
14 "Glory to God in the highest,
and on earth peace among those with whom he is pleased!"[c]
15 When the angels went away from them into heaven, the shepherds said to one another, "Let us go over to Bethlehem and see this thing that has happened, which the Lord has made known to us." 16 And they went with haste and found Mary and Joseph and the baby lying in a manger. 17 And when they saw it, they made known the saying that had been told them concerning this child. 18 And all who heard it wondered at what the shepherds told them. 19 But Mary treasured up all these things, pondering them in her heart. 20 And the shepherds returned, glorifying and praising God for all they had heard and seen, as it had been told them.