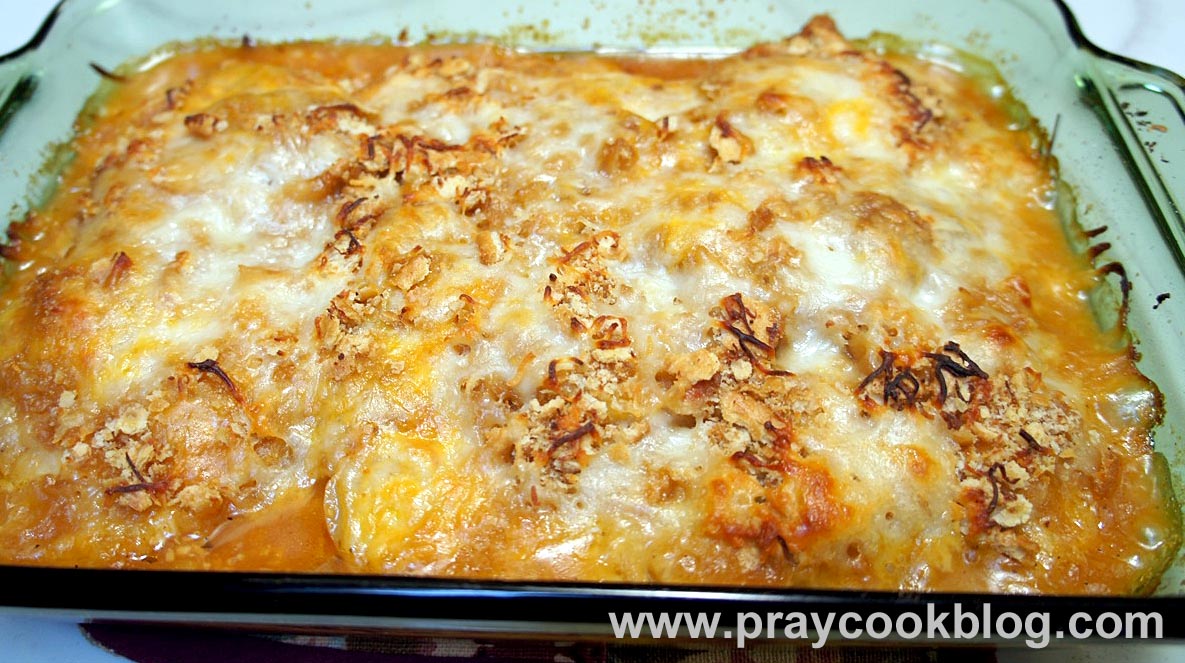 Just about the time I was discovering a great fondness for Fried Green Tomato Parmesan, Mary at Deep South Dish posted a fabulous looking recipe for Green Tomato Casserole. What interested me was the use of green tomatoes that aren't fried.   When I made the Fried Green Tomato Parmesan, I didn't think about using the green tomatoes without being battered and fried first.  I found Mary's casserole very curious.  Since I still had a little bit of marinara sauce to use up,     t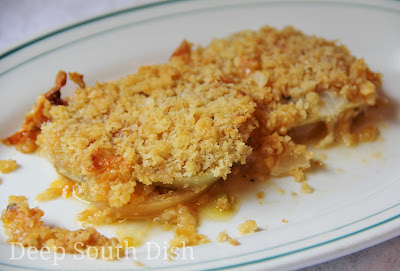 his recipe varies slightly from Mary's.  After layering green tomatoes, onions, crushed Ritz crackers and some cheese thrown in for good measure, she puts a crowning touch of butter! Without a doubt I would love to eat at Mary's house!  When in doubt – add more butter!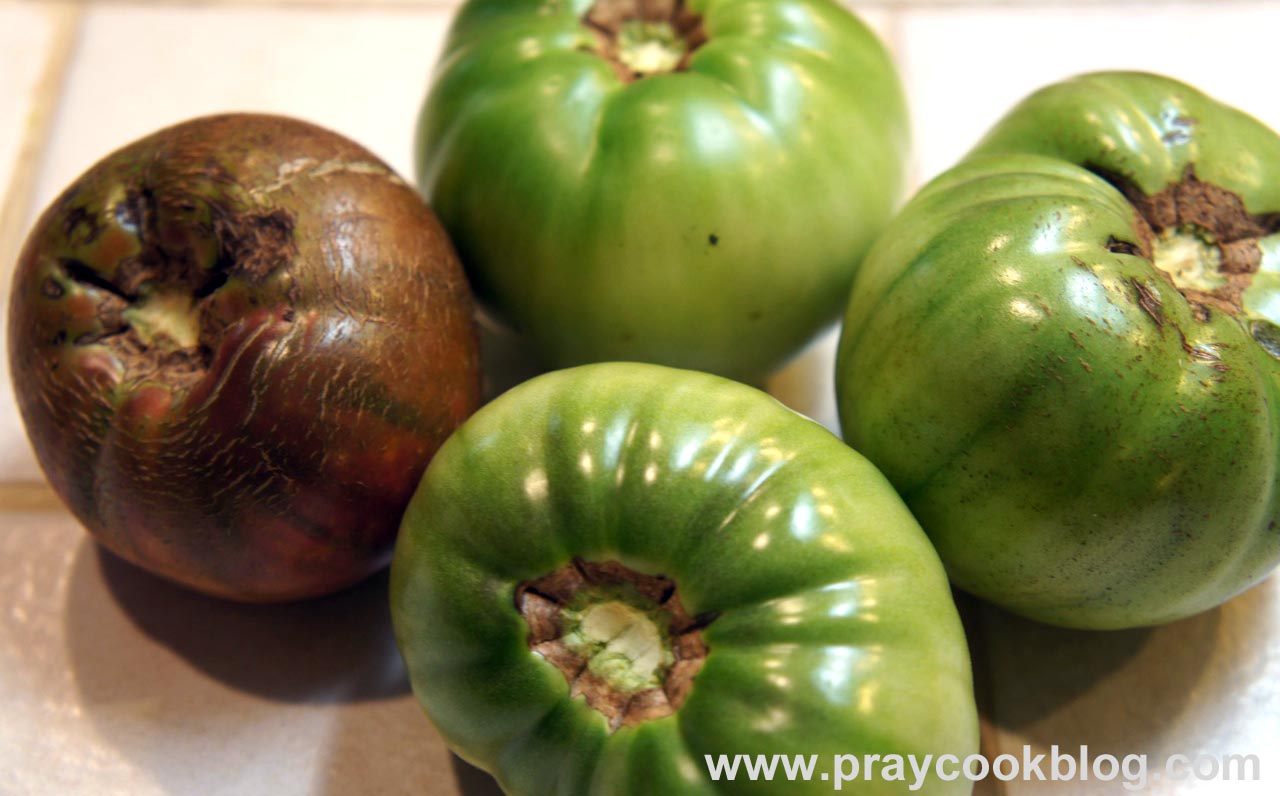 I started with three really green tomatoes and one "not-yet-ripe" tomato that was slightly pink!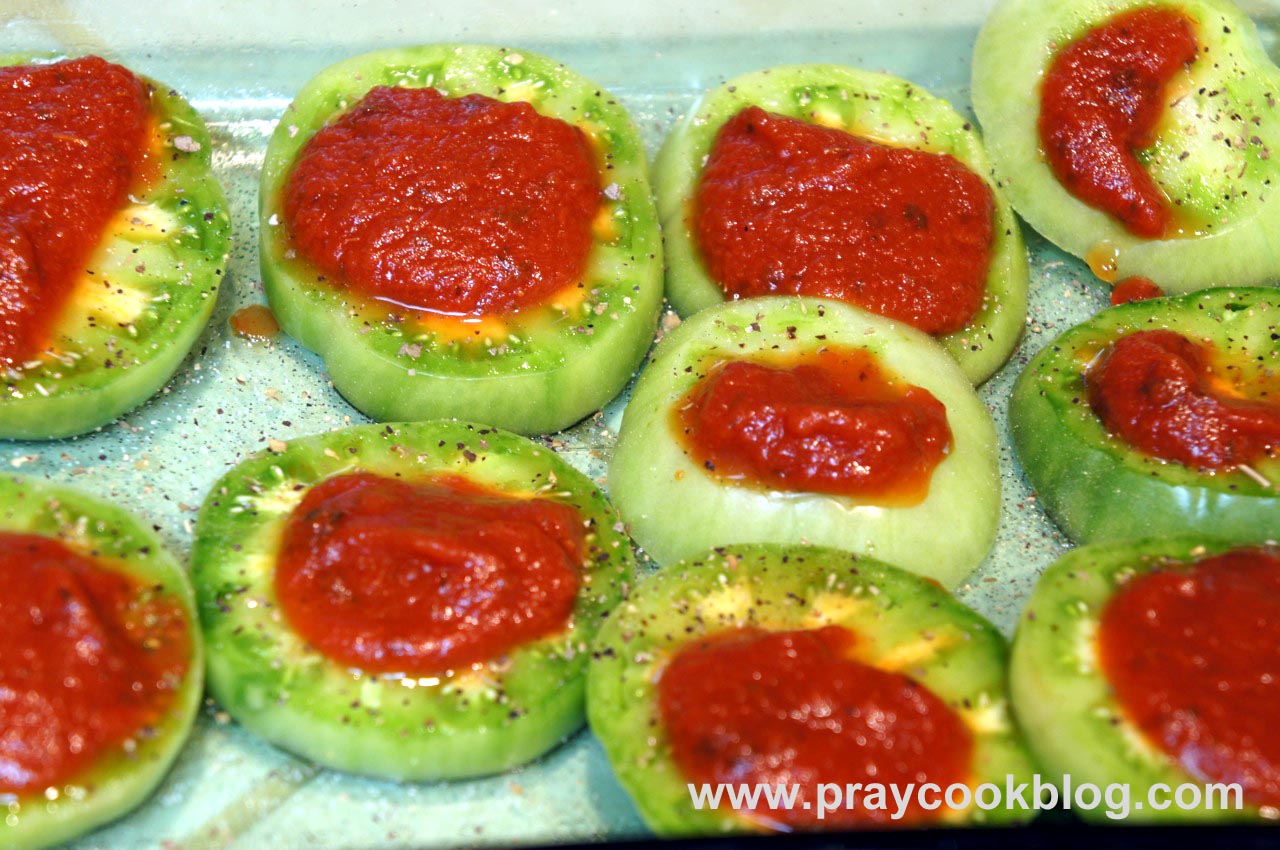 The tomatoes are seasoned well on each side. I used salt, pepper, and a teaspoon of sugar.  I topped each slice with a tablespoon of marinara sauce.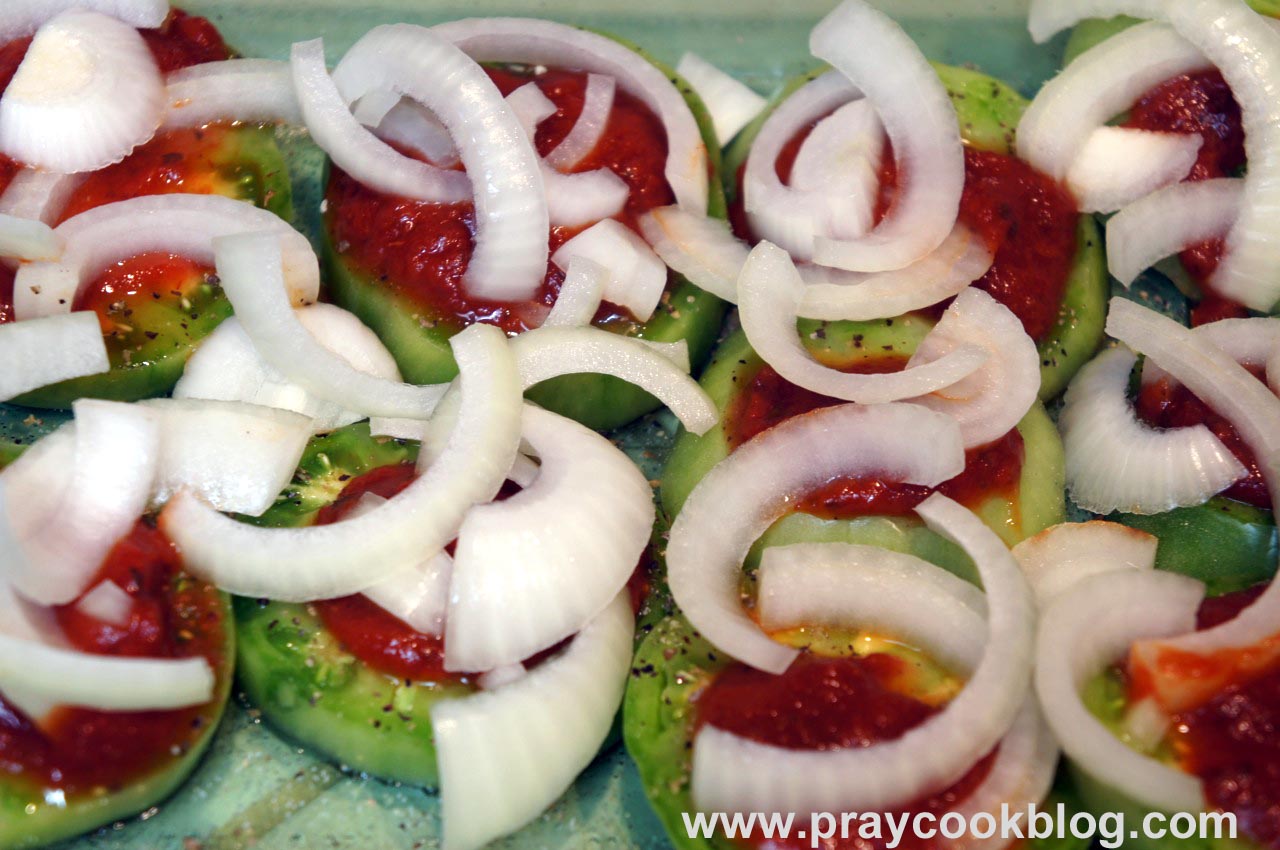 The next step is critical to the over-all taste of the dish.  Sweet onions are sliced and placed all around.  You can dice the onions if you prefer, but we love sweet onions and prefer the larger slices.  I used my favorite Vidalia onions, but any sweet variety will do.   Hot pepper jack cheese is a perfect next layer.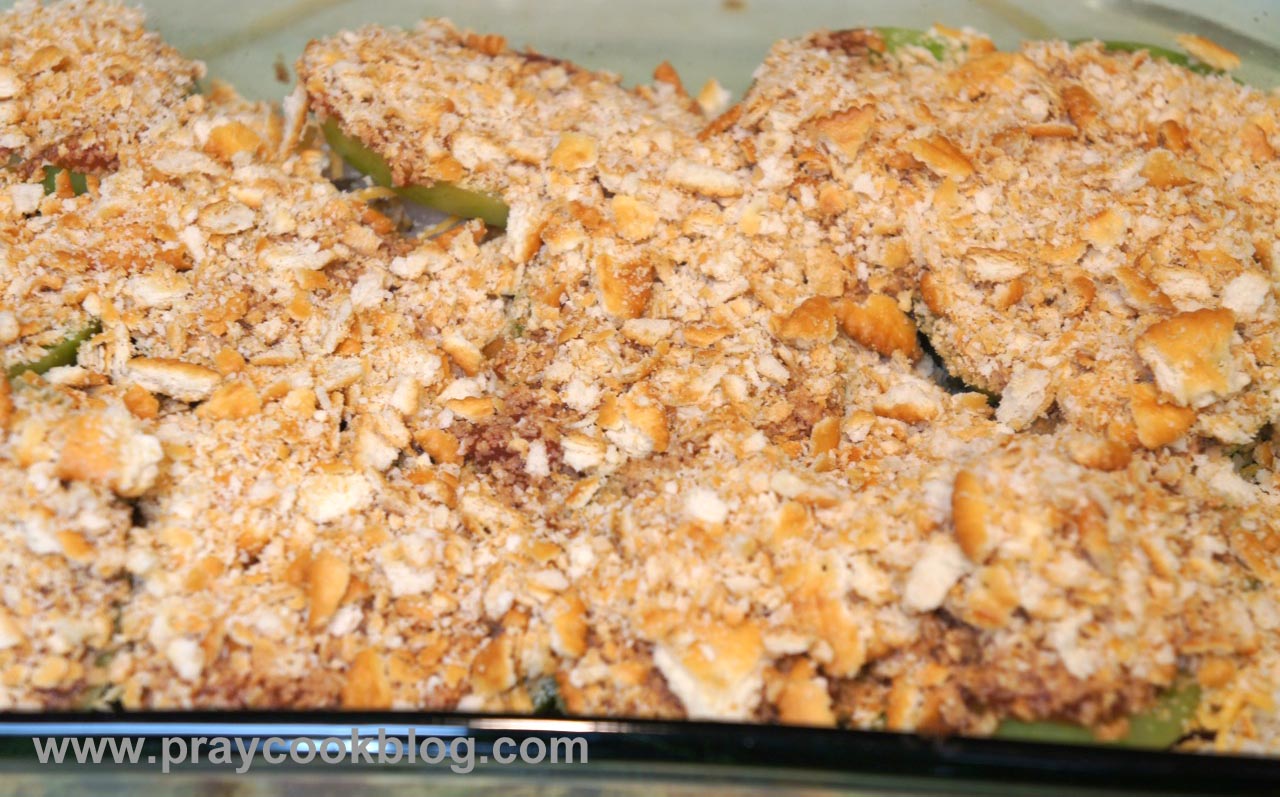 After another layering of tomatoes, seasoning and marinara, the whole thing is covered with crushed Ritz crackers.  The Ritz add to the sweetness of the onions and makes for a beautiful paring.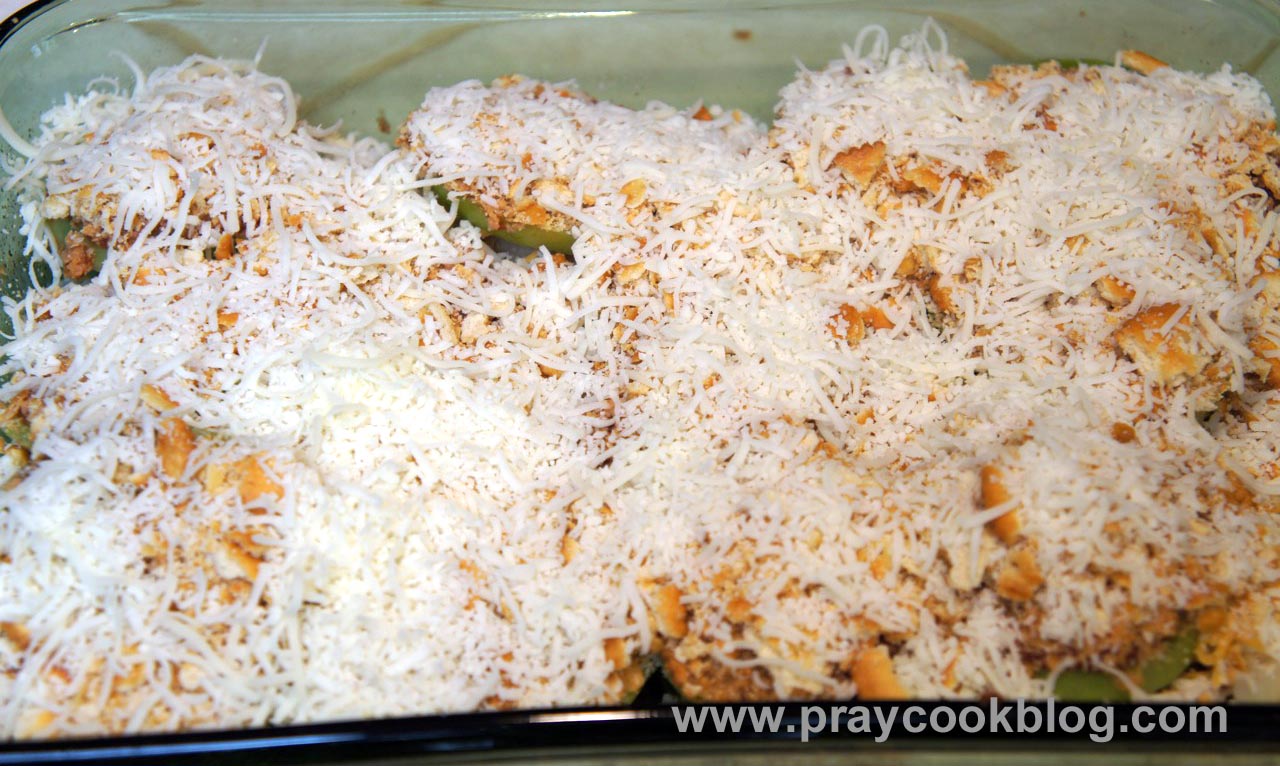 A final sprinkling of cheese and this casserole is ready for the oven.  Even though there is a little bit of marinara the flavor is quite different from the Parmesan.  This casserole fed us two full meals. The second warm-up was tasty and equally delicious!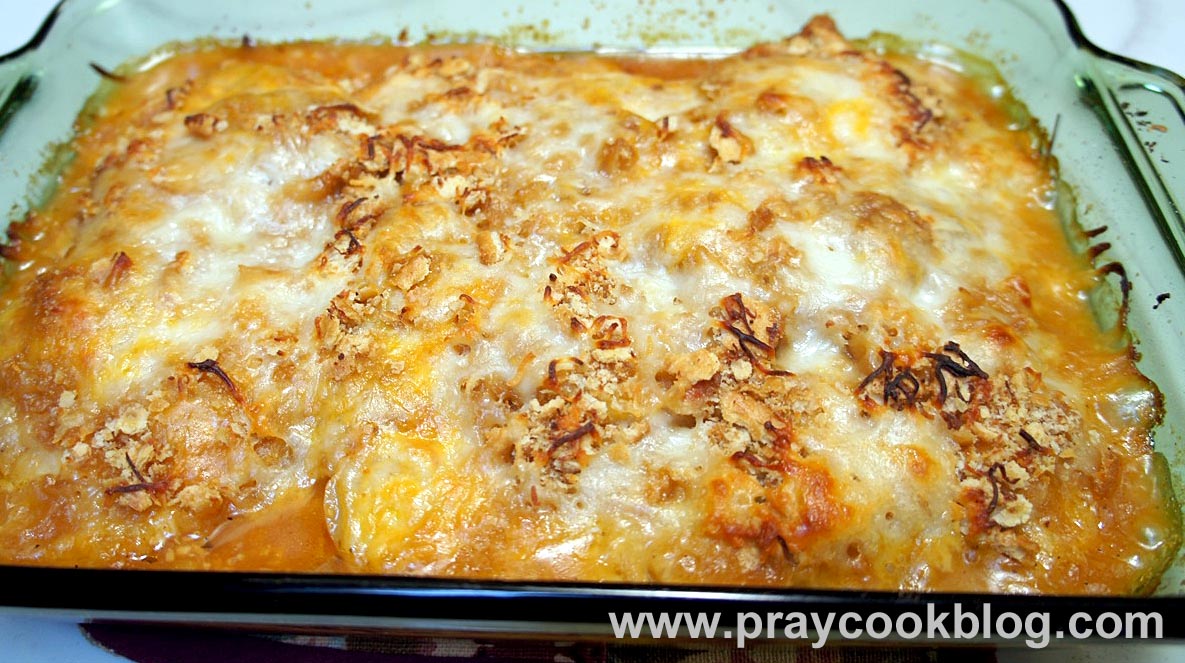 I like this casserole so much I confess I have made it twice for my family, once for neighbors and once to deliver to our family down the road!  You will probably be quite relieved to know I have no more green tomatoes.  But there is always next year 🙂
Click to PRINT the recipe from my Tasty Kitchen Recipe Box.
~Blessings, Catherine