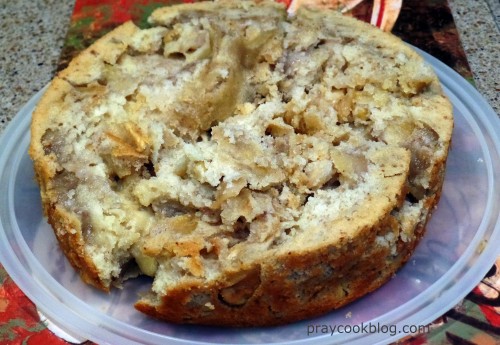 I began writing this blog four years ago today.  I love looking back and thinking about this road paved with sugar and spice and scripture and blessings.
At a recent luncheon with girlfriends my friend said "everything you bake looks so good and so perfect!"  I thought for a moment and then had to grin and say, "hmmm but not everything I make is blog-worthy!"    You see, it hadn't dawned on her that I have flops that never make it to this blog.
So it is with a twist of fate and a bit of humbleness that I include this Apple Walnut Cake for my 4th Blogiversary.  I made the cake to take to a church picnic with the intention of highlighting it today as a Blogiversary Cake!
Not every recipe is a "keeper" or blog-worthy. This is one such cake.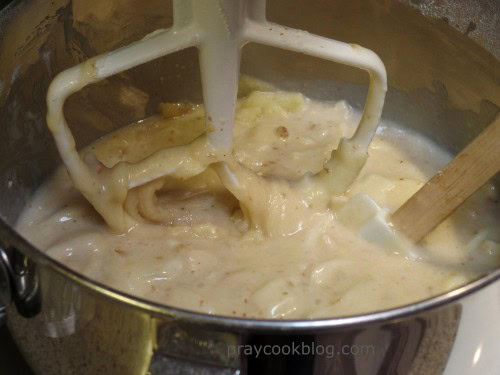 It has all-star list of ingredients for a wonderful apple walnut cake but somewhere along the way I took a wrong turn.  I am pretty sure I know the curve in the road that threw me over  —  I wanted to bake it in an angel food cake pan instead of a 9″ x 13″ pan, as the recipe suggested.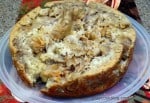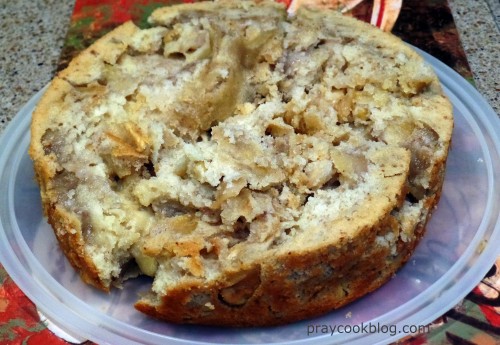 When I cooled the cake a bit and turned it upside down it fell to pieces and actually had pockets of unbaked batter.  At that point I laughed because the words of my friend echoed back through my mind.  My sous-chef dish-washing mom wandered into the kitchen about that time.  She gasped "oh what will you do?"
I sighed and told her not to worry.  After all I was taking Caramel Apple Walnut Trifle to the church picnic.  Nice save.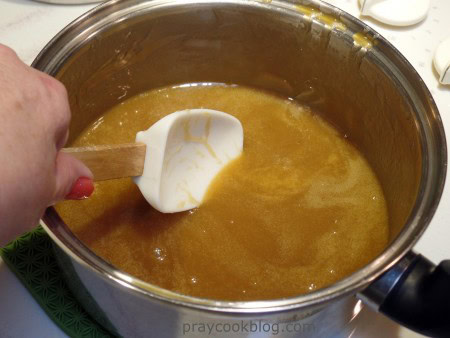 I think homemade caramel can cover a multitude of sins, don't you?  Plus I had yummy white icing left from our sugar cookie flowers.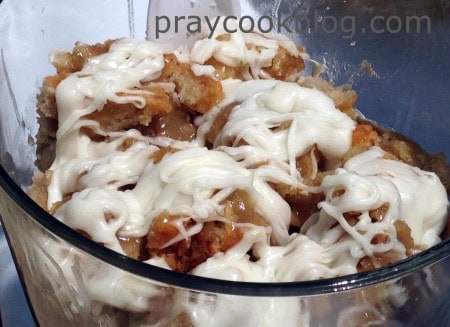 This picture isn't too great because it ended up being taken on the fly as the crowd was pressing in to get a scoop of my Caramel Apple Walnut Trifle!  In a short time the bowl was empty and the dessert a resounding success.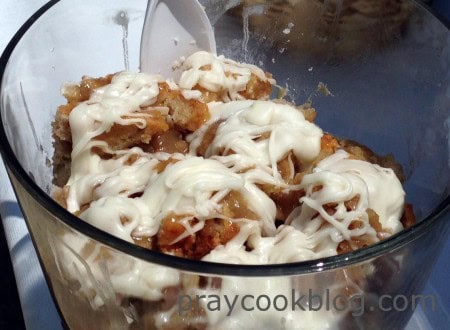 I am not including the recipe.  You don't want it.  It tasted good, looked bad and we can do better than that.  But … the caramel I laced throughout the cake is a keeper and I'll share it later.
Let's take a little walk down memory lane.  (Clicking on the picture will take you to that blog post.)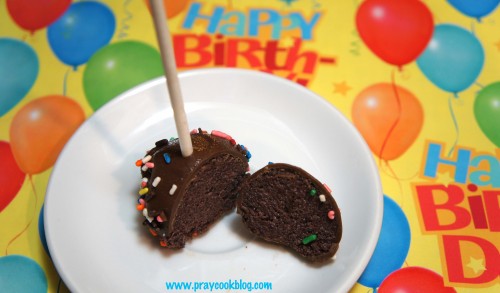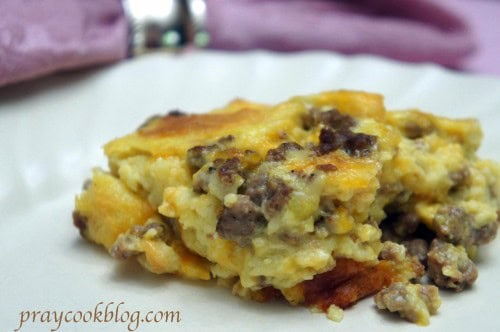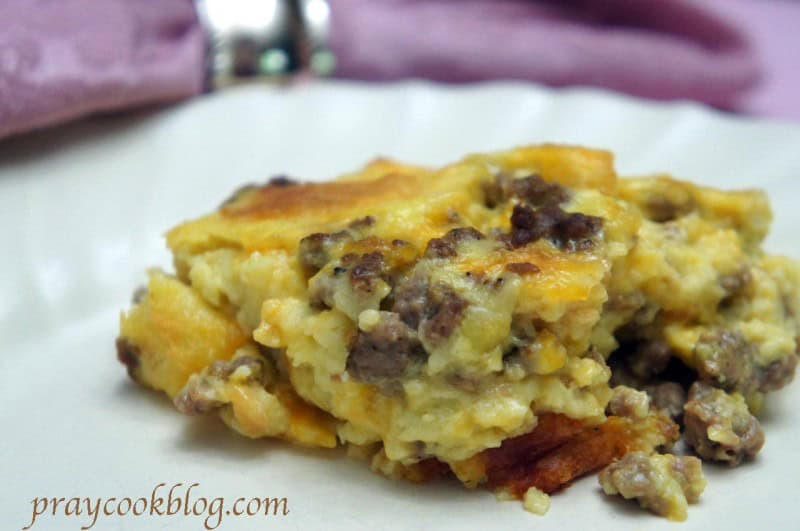 Ooops … no cake that year.  I guess I was hungry for breakfast!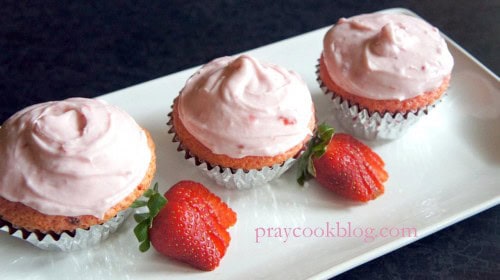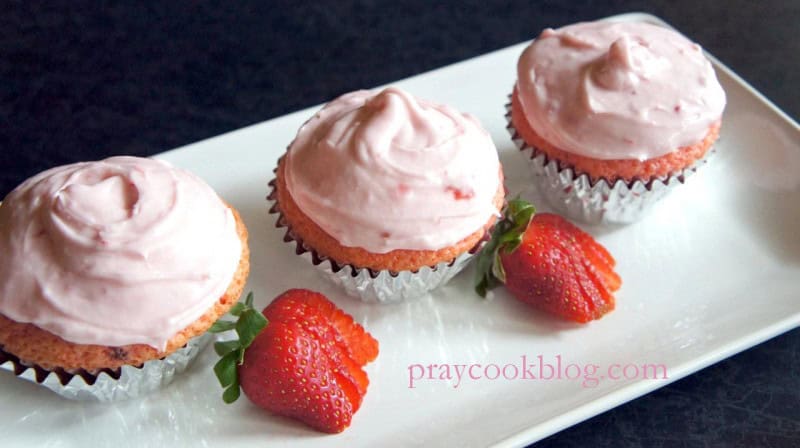 You are the reason I am sitting here writing this blog post.  Thank you for being willing to take time to read what I write.  Thank you for your encouragement and your comments.  You are a blessing to me and I am sure the best is yet to come!
God Bless,
~Catherine
"Every good gift and every perfect gift is from above, coming down from the Father of lights with whom there is no variation or shadow due to change."            
James 1:17