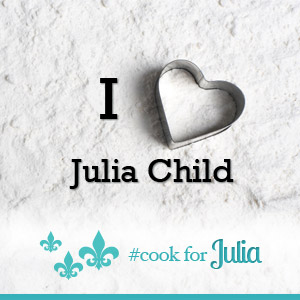 "I don't think about whether people will remember me or not. I've been an okay person. I've learned a lot. I've taught people a thing or two. That's what's important." – Julia Child
Julia Child was a beloved American icon who pioneered an entire genre of cooking shows and taught a generation of food lovers that cooking can be easy and fun.  I use to watch her on PBS and always got such a kick out of her comments when she would spill something or add too much of an ingredient!  August 15, 2012 is the 100th anniversary of her birthday.  This blog post is dedicated to her and for the impact she has had on me as a cook. I have taken the information from various sources including PBS.org.  A few facts you may or may not have known:

Cookbook author and television cooking personality Julia Child introduced French cooking techniques to Americans in a way that was both entertaining and accessible. She's known for her distinctive voice and willingness to "make a mess" and for her popularization of cooking instruction.  In January I joined a baking group called Tuesdays With Dorie: Baking With Julia.  We have begun the process of baking every one of Julia's PBS series recipes featured in Dorie Greenspan's cookbook, Baking With Julia.  I am having so much fun baking with this group as well as learning a lot of new techniques, words, and recipes!  Here are pictures from the recipes I have baked so far.  If you click on the picture it will link to that particular blog post.  We bake and blog every other Tuesday and we are just getting started!  Thank you Julia!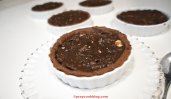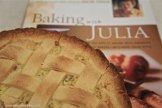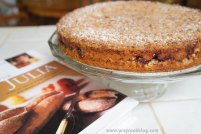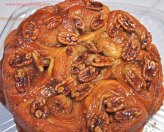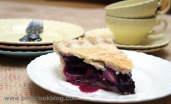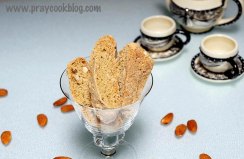 Julia Child was known for her quick wit and memorable one-liners. These are some of my favorite classic Julia Child quotes on various topics including the art of cooking, relationships, life, and her own legacy.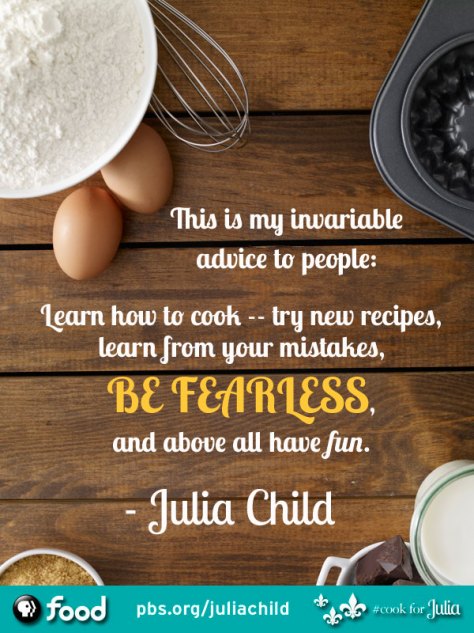 Find something you're passionate about and keep tremendously interested in it.
You must have discipline to have fun.
Drama is very important in life: You have to come on with a bang. You never want to go out with a whimper.
Everything in moderation, including moderation.
Julia Child Quotes on Friendship, Love and Marriage
The secret of a happy marriage is finding the right person. You know they're right if you love to be with them all of the time.
I wouldn't keep him around long if I didn't feed him well.
Julia Child Quotes on Cooking as Art
Noncooks think it's silly to invest two hours' work in two minutes' enjoyment; but if cooking is evanescent, so is the ballet.
Some people like to paint pictures, or do gardening, or build a boat in the basement. Other people get a tremendous pleasure out of the kitchen, because cooking is just as creative and imaginative an activity as drawing, or wood carving, or music.
It's so beautifully arranged on the plate — you know someone's fingers have been all over it.
That's Julia!
~Blessings, Catherine