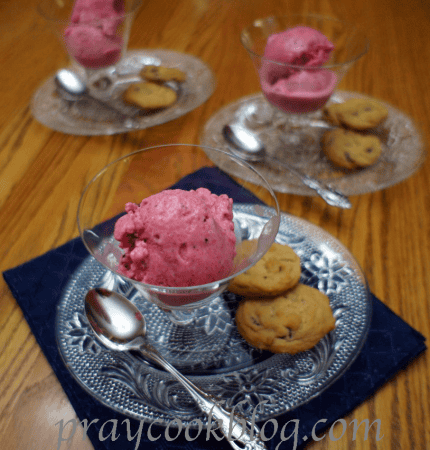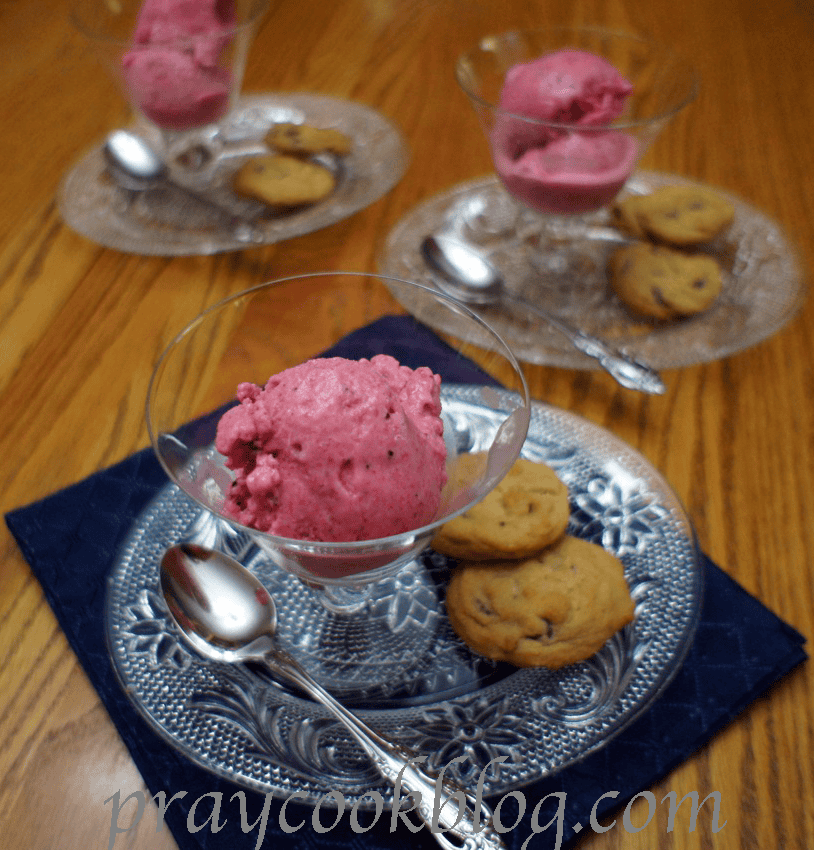 When I began to write this post about ice cream the corn looked like this.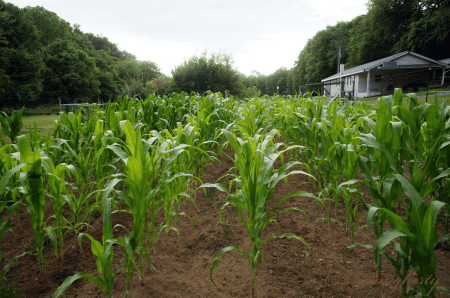 Today, the corn looks like this.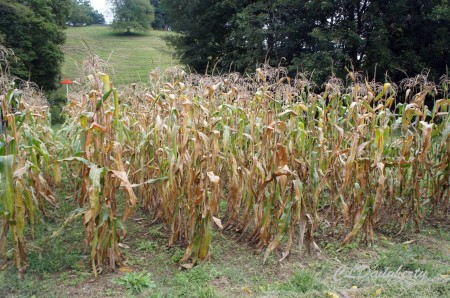 Okay, I admit the ice cream recipe has nothing at all to do with the corn.  But it does have something to say about my ability to share an ice cream recipe when it is actually ICE CREAM SEASON !
What?  Every season is ice cream season?
That is exactly how I look at ice cream!  It really is never to hot and most generally never too cold for ice cream.  Okay, maybe -20 below zero but hey, it is still 90 degrees with 90% humidity in the South and we are still trying to find just a breath of cool fresh air during the day and night!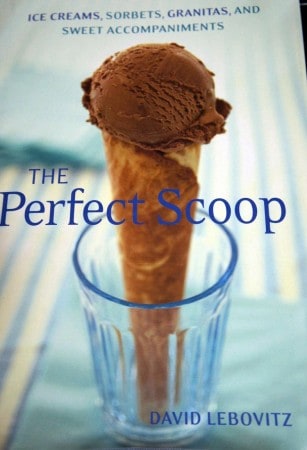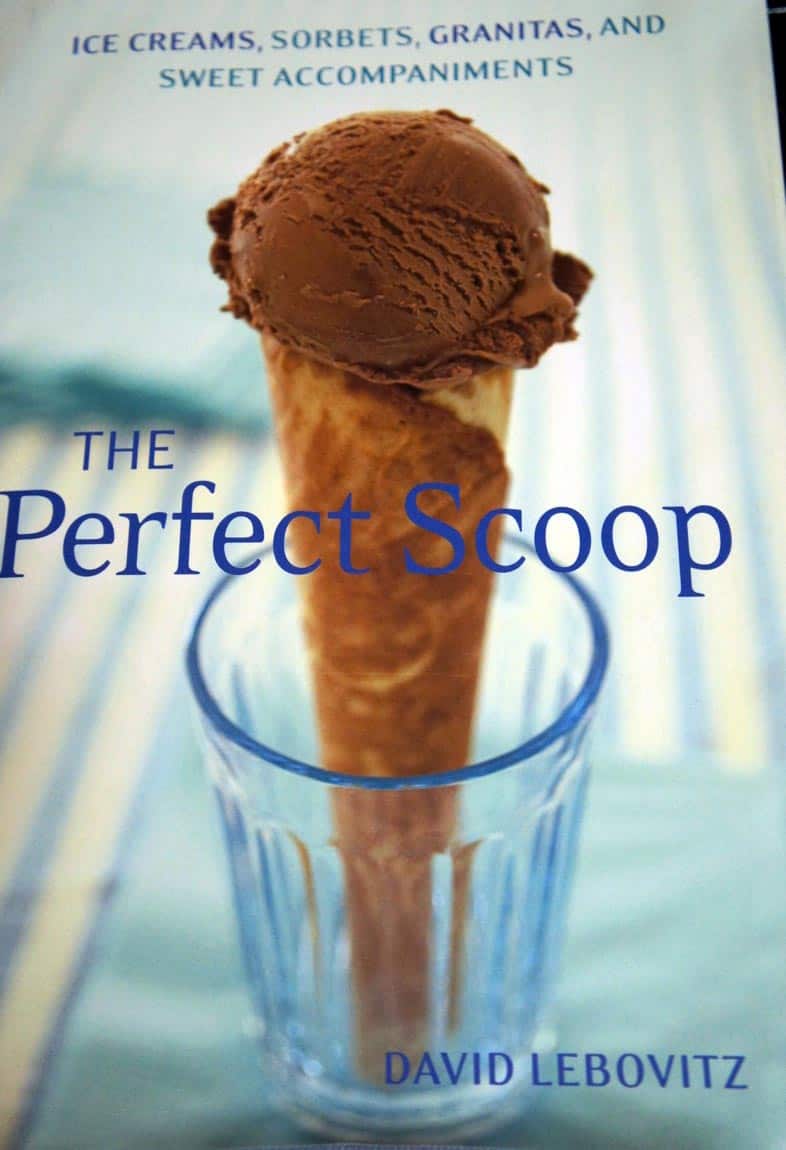 Here is the cookbook that is conveniently located within reach of my Kitchen Aid Ice Cream maker.  I've shared a fantastic Coffee Ice Cream from David's book and even a DIY Tin Roof.
So, when temperatures began to rise last spring and I had a yearning for ice cream I started leafing through The Perfect Scoop.  Strawberries were fresh, plentiful and cheap.  Our blueberries were just turning and my Chief gardener brought in a few from his garden.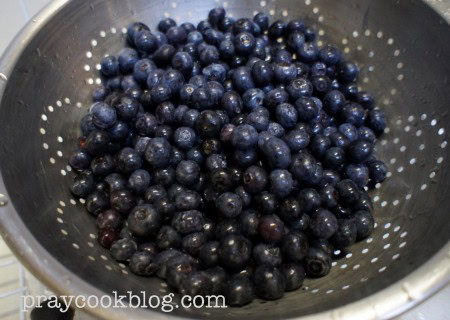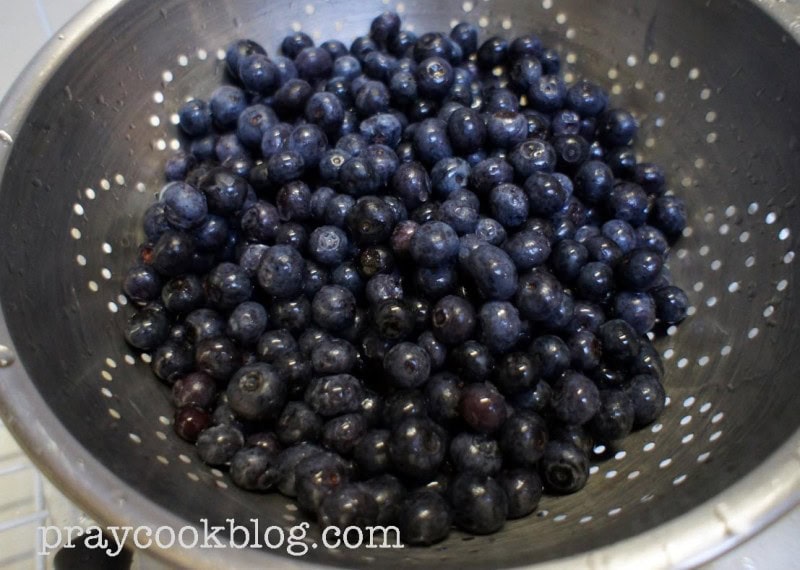 I didn't use all of these, just a handful.  The others went into this beautiful blueberry cobbler.
On this particular day I landed on a recipe for Strawberry Frozen Yogurt. Swim suits were once again making an appearance in our laundry basket and I rationalized yogurt is a better choice for this frozen treat and I had the short list of ingredients necessary to get it going!
Strawberries
Blueberries (my addition)
Sugar
Yogurt
Vodka or Kirsch (optional)
lemon juice
This is what David says about alcohol in our frozen treat:  "Alcohol does two things in ice cream:  it prevents ice cream and sorbet from freezing too hard (alcohol doesn't freeze) and it provides flavor, as in the case of Kirsch. 
He also says for fruit-based recipes, spirits like Kirsch, vodka, gin and eau-de-vie will enhance the flavor and produce a softer texture by preventing the ice crystals from forming.  It doesn't take much and more is NOT better or you may end up with a mixture that doesn't freeze at all!
I used 2 teaspoons of Vodka and it turned out perfect.  What I particularly like about a recipe like this one is that you can mix it up in a couple of minutes, refrigerate for one hour, freeze it in the ice cream freezer and then put it back in the freezer, ready to serve at the end of the meal.  So easy and quick!
When the temperatures act a little more like autumn I will start posting some fallish-recipes.  But for now we are still eating homemade ice cream and frozen yogurt!
Have a blessed week!
Catherine
Time for Everything
There is a time for everything,

and a season for every activity under the heavens:
Ecclesiastes 3:1

Mixed Berry Frozen Yogurt
Anytime is the perfect time for this fresh berry frozen yogurt.
Ingredients
1 cup fresh strawberries, rinsed and hulled
1 cup fresh blueberries, rinsed
⅔ cup sugar
2 teaspoons vodka or kirsch (optional)
1 cup yogurt (plain or vanilla flavored, regular or Greek)
1 teaspoon lemon juice
Instructions
Slice the strawberries into small pieces. Toss strawberries and blueberries in a bowl with the sugar and vodka or kirsch, if using, stirring until the sugars begins to dissolve. Cover and let stand at room temperature for up to 1 hour, stirring a couple times.
Puree the berries and their liquid with the yogurt and lemon juice in a blender or food processor until smooth. If you wish, press the mixture through a mesh strainer to remove any seeds.
Refrigerate for 1 hour, then freeze in your ice cream maker according to the manufacturer's instructions.
Notes
Cook's notes: This frozen yogurt can be made with all strawberries or all blueberries (2 cups total)

Also, may be made with frozen fruit.
Alcohol is optional but makes the frozen yogurt less icy giving it a a better texture.

Recipe adapted from David Lebovitz, The Perfect Scoop