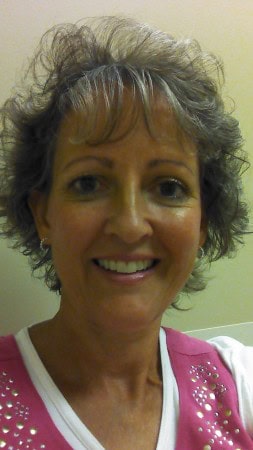 Today my friend Gaye Hughes is guest posting.  We met first as neighbors, then as sisters-in-Christ and quickly became good friends.  I believe Gaye has a message to share today.
~Catherine
Is God Enough? 
I've asked myself that question several times throughout my life.  Many times it was when I was feeling thoroughly blessed – almost guilty for being so happy. When I was young I wondered if my new car was taken away, if I could be happy with Jesus alone, that sort of thing.
Then I married and had four healthy children. Is God enough? It's a hard question to answer when you have about all anyone could ever ask for in life … my health, a loving husband, four children, friends and family, a nice home, plenty of food, enough money, a good church, a free country to live in. I often wondered if I loved God mainly for who He is or if it was more because He has showered me with blessings.
David and I often felt guilty because we saw so many go through rough times while life was so good and relatively easy for us. We wondered if we were surrendered enough to God's will for Him to entrust us with difficulties. We wondered if we were of such a little threat to the devil and his mission that he didn't bother messing with us. We wondered why others seemed to be tried and tested and we were not. We wondered.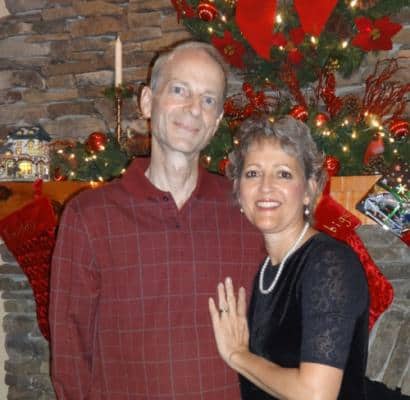 Then that day came in November of 2010 when we heard for certain that David had pancreatic cancer. That's when, again, we asked ourselves the question. Is God enough? Is God's grace sufficient for this?
After David's major surgery, two weeks in the hospital, 6 months of chemotherapy, and radiation, David looked at me smiling one day and asked, "Remember when we used to feel guilty for having it so good? I don't feel guilty anymore." We shared a hearty laugh over that one! He said, "If anyone ever tells me they feel guilty for being so healthy, I'm going to tell them not to…to ENJOY it!"
This past year I have had cancer,  two of my girls have married and moved away and I miss them a lot, and now David has gone to be with the Lord and I'm really missing him. I look forward to going to heaven more than I ever have before in my life.
But is it mostly because I want to be with Jesus or is it because I want to be with David?  Do I really love Jesus the most? I should. It is a sobering question.
Now, you may think I'm being too hard on myself at this time. David has only been gone for 3 months. I'm grieving a loss. I realize that, but this is sure a good time for reflection.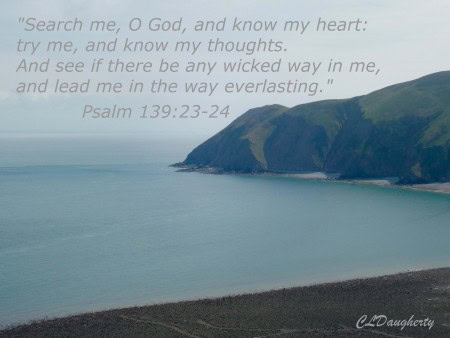 King David said in Psalm 139:23 & 24 "Search me, O God, and know my heart: try me, and know my thoughts. And see if there be any wicked way in me, and lead me in the way everlasting."
So I have asked myself many times if God is enough for me. I know He should be. I know He is enough because I believe the Bible and it tells me God is enough.
Does it always feel like it? Honestly, no. Sometimes it doesn't feel like I can make it without David by my side. Obviously, God knows I can. I'm realizing this is where my faith comes in. I don't have to feel like I can make it. I have God's promises telling me I can and will make it with His help. I have always believed God is enough. Now, I think I'm learning to experience that God is enough. There is a difference.
We had homecoming at our church today. The worship service and singing was inspiring, but it was hard for me to be there without David. Tonight as I drove the thirty minutes to church alone, I cried for most of it. I was missing David so much and just didn't know how I was going to make it without him. I knew I needed to go to church. I wanted to go, but even after I got to church I couldn't stop crying.
As I sat there in the parking lot trying to get control of myself, I got a text from my friend and she just said, "Hey" at the perfect time. I told her my situation and asked her to pray for me. She did and I was able to go inside.  The  sermon was titled, "The sufficiency in Jesus Christ." I had to smile. I knew God was using Brother Jason to give me what I needed.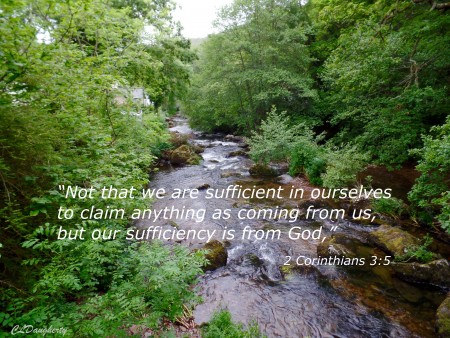 We read the passage of 2 Corinthians 2:14-3:6. Verse 5 says, "Not that we are sufficient of ourselves to think any thing as of ourselves, but our sufficiency is of God."
God has always been enough and He will continue to be enough for me.
2 Corinthians 12:9 God told Paul, "my grace is sufficient for thee: my strength is made perfect in weakness."
So feeling weak and inept to proceed in life is not a bad thing as long as my hope is in the Lord and I'm asking God for His help. He wants me to. He is hoping I will turn to Him first, before anything or anybody else.
In Jeremiah 33:3 the Lord said, "Call upon me, and I will answer thee, and show thee great and mighty things, which thou knowest not." He showed up tonight just when I needed Him and I am confident He will continue to. He always has.
"It is of the LORD's mercies that we are not consumed, because his compassions fail not. They are new every morning: great is thy faithfulness. The LORD is my portion, saith my soul; therefore will I hope in him. The LORD is good unto them that wait for him, to the soul that seeketh him. It is good that a man should both hope and quietly wait for the salvation of the LORD." (Lamentations3:22-26)
Is God enough?  Absolutely!
Blessings, Gaye Hughes