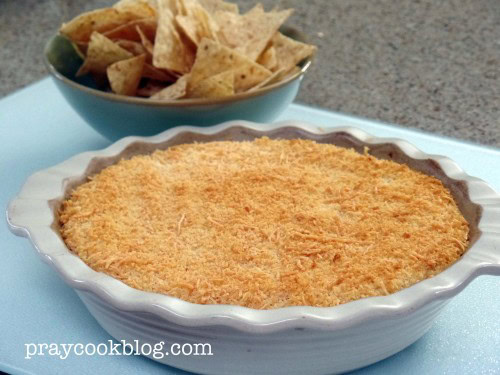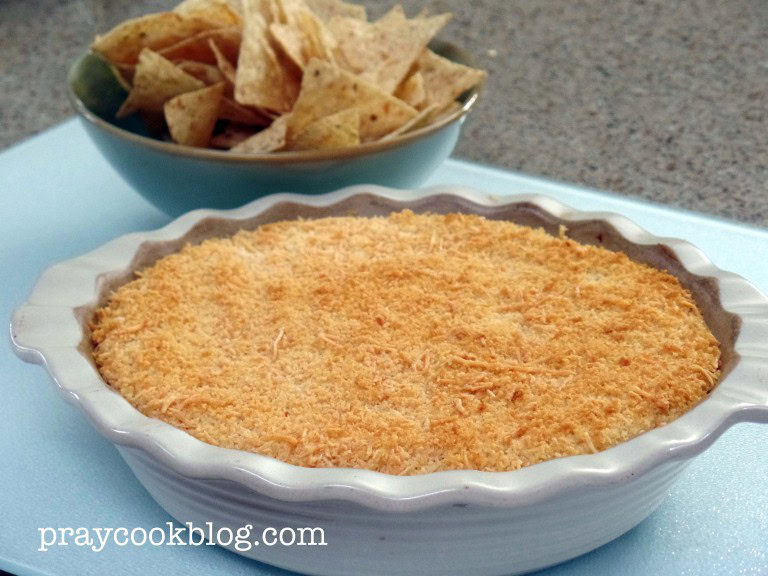 I've been MIA from my blog for the last week.  I have "written" a dozen posts in my mind but none on my computer!  That happens sometimes and in the nearly five years since I began blogging I have had to learn to "go with it" when life happens!
A few things have happened this week including my 60th birthday! Yep, 60 years young and feeling so thankful for this life I am living.
On my birthday, I transported my husband and our cousin Tim up Springer Mountain in Georgia to the beginning of the Appalachian Trail.  I also spent a good deal of the week helping them to launch a website to journal their adventure.  You can read about it here.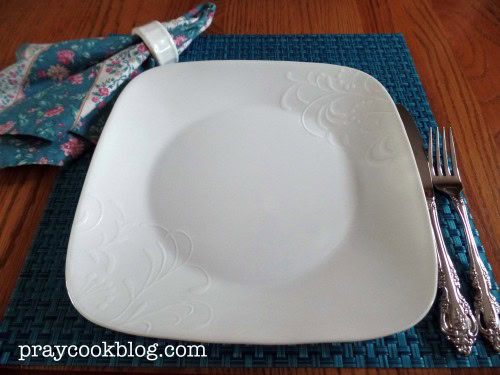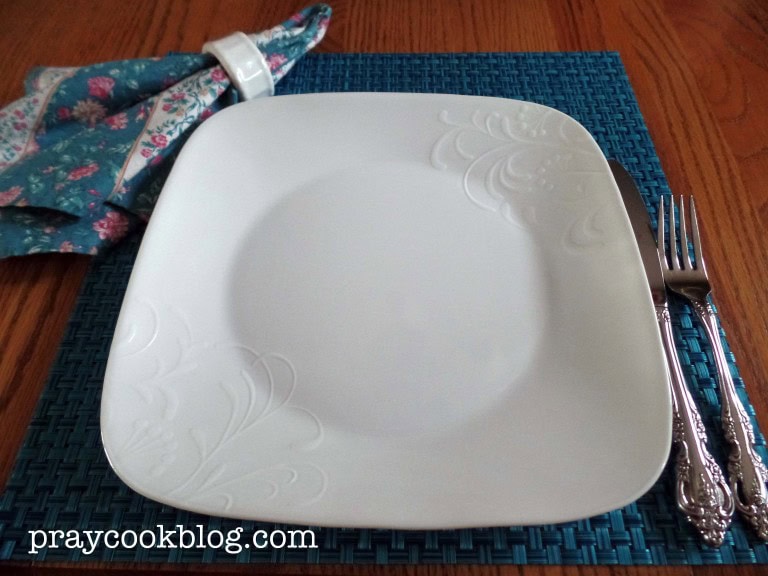 My sous -chef dish-washing mom bought me new dishes for my birthday.  Honestly, it is rather embarrassing to think I have new dishes because I  have a few sets,  quite a few sets, many sets, a lot of dishes!  I like setting the table with different dishes each meal.  I have some that are a large plate for BIG meals.  Then there are the smaller plates from my Franciscan Ware set for lunch or smaller suppers.  And don't get me started on the two sets of antique dishes I received as a gift from my friend Linda Kaye!  When we left the Bed and Breakfast business I decided I needed to down-size my dish collection.  I sold four sets of china and truthfully have regretted it several times.  (Note to my kids – be prepared, I am not getting rid of any dishes in the future, they will be yours to deal with when I am living in Glory!)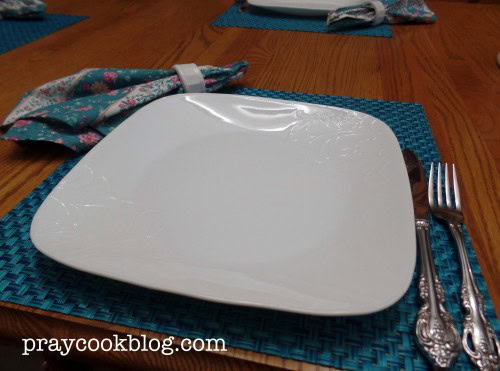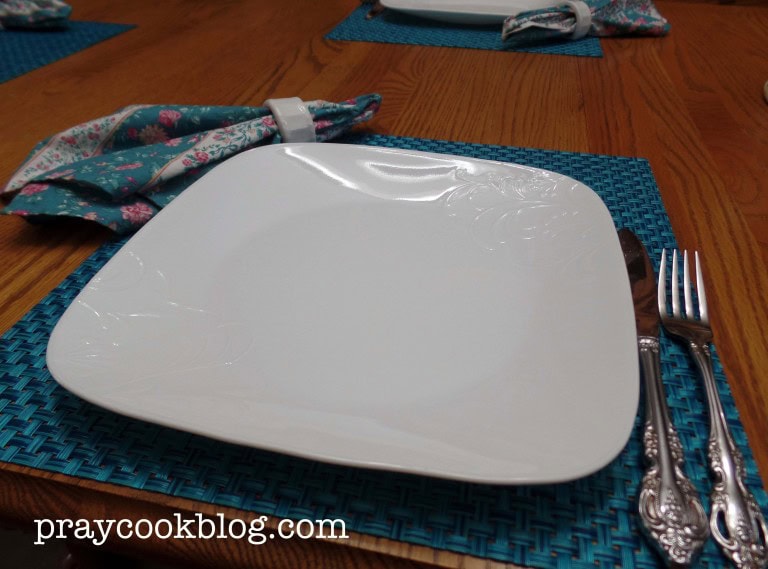 I chose these simple Corelle dishes for our everyday use because they are lightweight and easy to move from table to dishwasher to the cupboard.  We have been using  a stoneware set that is very heavy and it is time my sous-chef dish-washing mom doesn't have to tote around such heavy dishes.  (Have I mentioned she always washes our dishes?  Don't hate me.)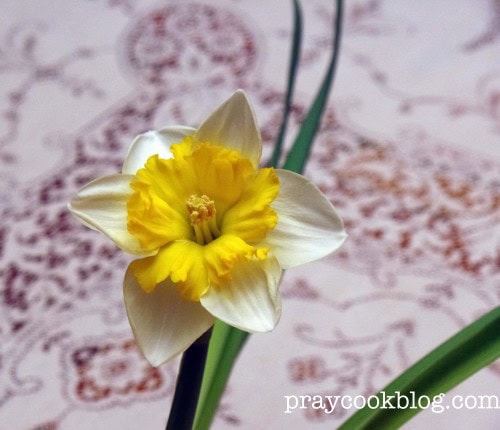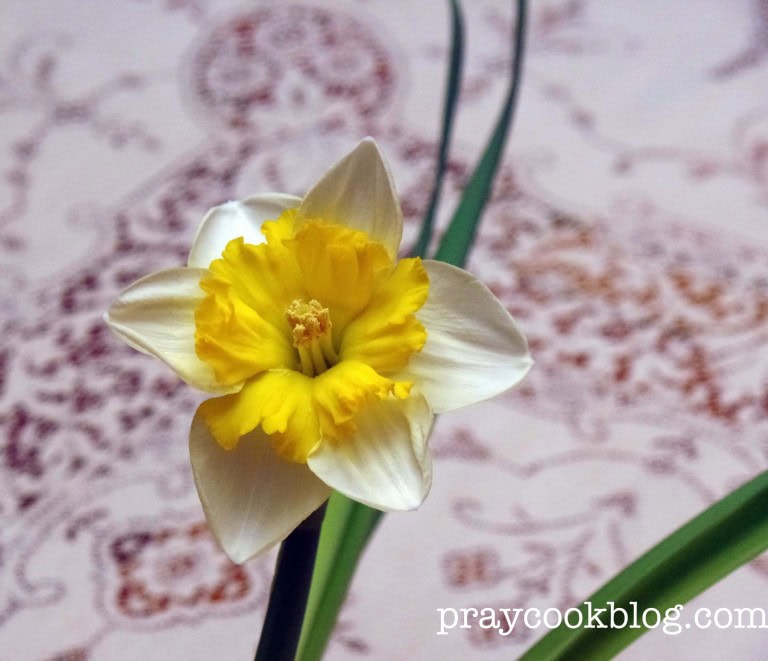 And then, spring has sprung in my living room!  Last fall a program presented at our garden club was on "how to force a bulb to bloom". I've never done this during the winter although Paperwhites and Amaryllis bulbs are very popular gifts during the holidays.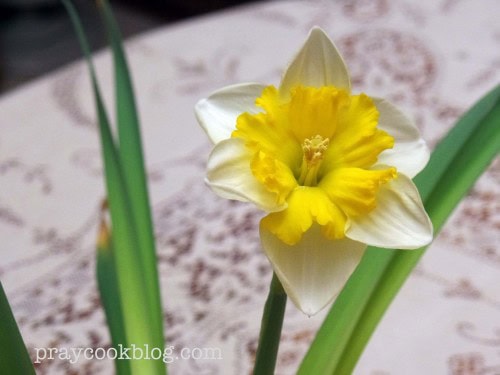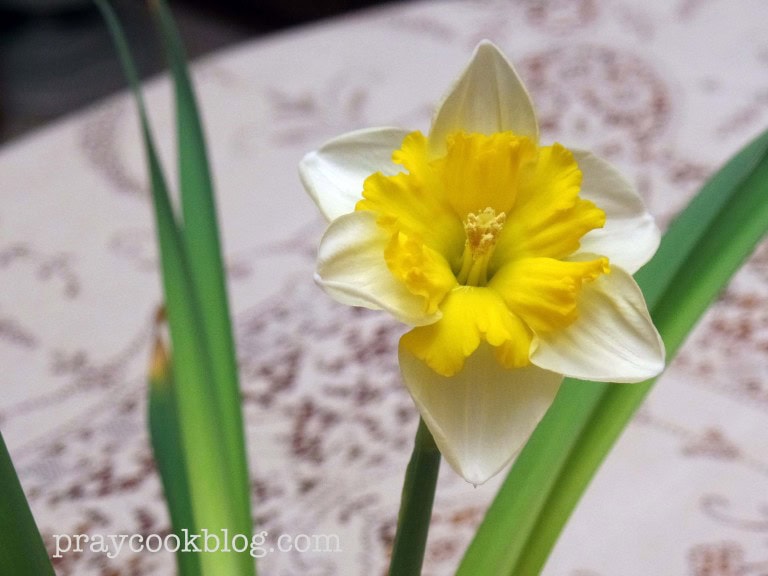 Basically, bulbs planted in a pot should be placed outside in the cold for 4 to 6 weeks.  When they are brought into the warm house this will force the bulb to grow and bloom.  I planted 5 bulbs in individual pots but was not able to place them outside in the "cold" because our November and December temperatures were just too warm!  So, I put them in the crisper drawer of our "extra" refrigerator.  The second week of January I brought them out, placed them in a sunny window seal and started watering.  Two of my bulbs have bloomed this past week and two more are set to bloom soon.  The fifth one has sprouted leaves but isn't growing too quickly.
It is fun to have the bright, fresh flowers in the house right now and I think I will do this again next winter!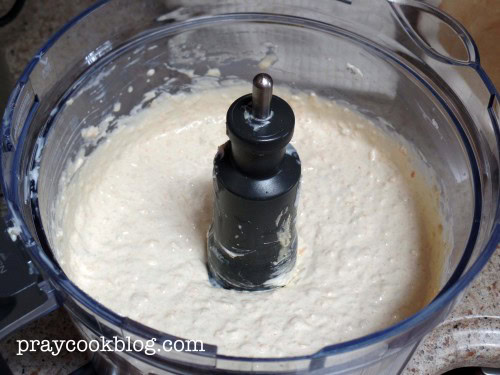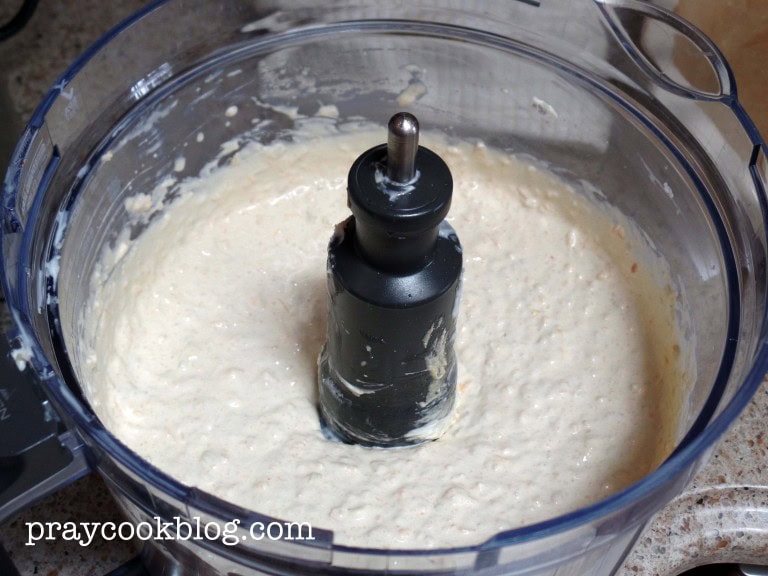 Rounding out this week is this fantastic Jalapeno Popper Dip!  When my friend Maribeth makes is for our small group meeting and munching, it is always a big hit.  She gave me the recipe some time ago and I only recently made it at home.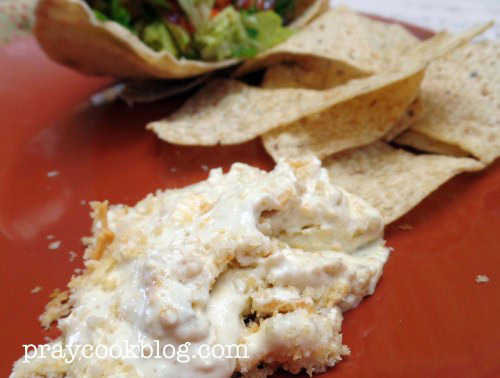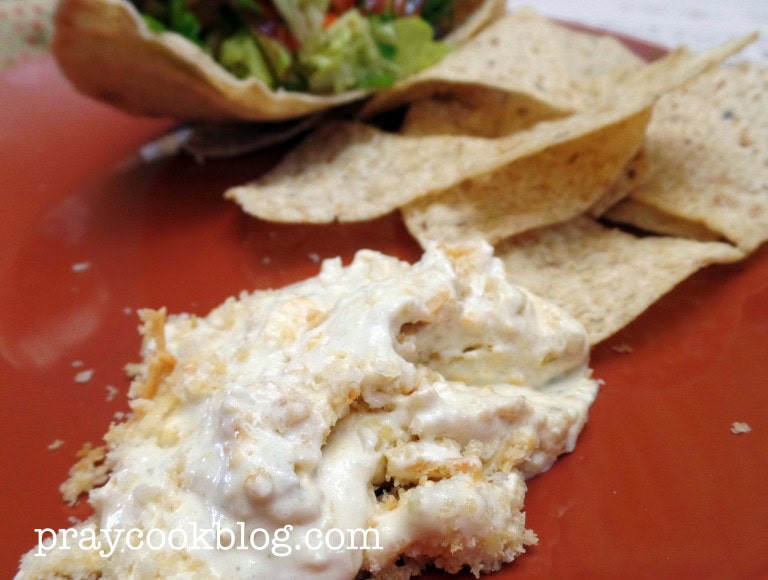 Cheeses, mayo, green chilies, and jalapenos are all mixed together and then baked for a short time.  The result is slightly spicy, hot, gooey, wonderful chip dip!  The recipe makes a large pie plate full and can easily be cut in half.
Maribeth downloaded the recipe from Facebook and I wasn't able to trace the origin.  Ladies and gentlemen, this is a keeper recipe!  You can make it as hot as you want (adding more jalapenos) or leave them out completely and the dip still has great flavor from the cheeses and green chilies.
A keeper recipe!  What's in your oven?
Happy Baking!
~Catherine
"Do they not go astray who devise evil? Those who devise good meet steadfast love and faithfulness."
Proverbs 14:22 ESV
Jalapeno Popper Dip
Make hot and spicy or nice and mild, either way, it is a show stopping hit!
Author:
Adapted by Catherine Daugherty
Ingredients
2 (8 ounce) packages of cream cheese, room temperature
1 cup Mayonnaise
1 cup shredded Mexican blend cheese (half Monterrey Jack, half Cheddar)
½ cup Parmesan cheese
1 (4 ounce) can chopped green chilies
1 (4 ounce) can diced jalapenos
1 cup panko bread crumbs
½ cup Parmesan cheese (yes, another ½ cup)
Instructions
Preheat oven to 375 degrees F.
Combine the first 6 ingredients in a mixer or food processor and blend until smooth. You do NOT need to drain the cans of chilies or jalapenos.
Spread this mixture into a greased baking dish or pie plate.
In a bowl, combine the Panko breadcrumbs and Parmesan cheese. Sprinkle this crumb mixture evenly over the dip.
Bake for 20 minutes, until top lightly brown and the edges bubble. DO NOT overbake. This will result in the mayonnaise separating and will leave you with a greasy mess.